VICTORIAN and Tasmanian dairy workers were delivered a blow on Tuesday when Australia's largest milk processor, Murray Goulburn, announced it would close three of its factories.
The closure of Murray Goulburn's Victorian factories in Rochester and Kiewa as well as a factory in Edith Creek, Tasmania, will mean the loss of 360 factory jobs.
Murray Goulburn is a big part of Australia's milk supply chain*. It is a group or co-op* that processes and distributes Australian dairy products.
The co-op relies on farmers to supply its factories with fresh milk, where dairy products are then processed and packed by hundreds of workers before being trucked to supermarkets for sale and consumption*.
But the dairy industry, especially the Murray Goulburn co-op, experienced problems when the price of milk fell last year.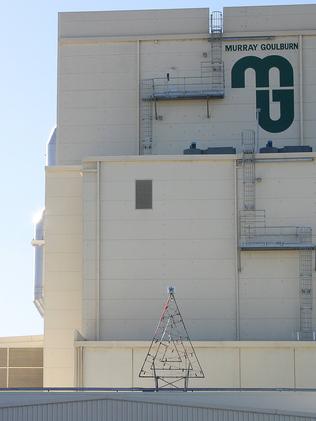 Because of an agreement in place between dairy farmers and Murray Goulburn on what the farmers were told the milk was worth, many farmers were left owing thousands of dollars to the cop-op when prices fell.
But the farmers didn't think it was fair that they should have to pay and Murray Goulburn is facing court for misleading* farmers on what they said the milk was worth.
Murray Goulburn has now said that it will wipe the debt the farmers owe, and pay back some of the money farmers had already paid, by closing the factories.
Agriculture Minister and Deputy Prime Minister Barnaby Joyce said he was pleased Murray Goulburn was scrapping the farmers' debt and returning some payments already made.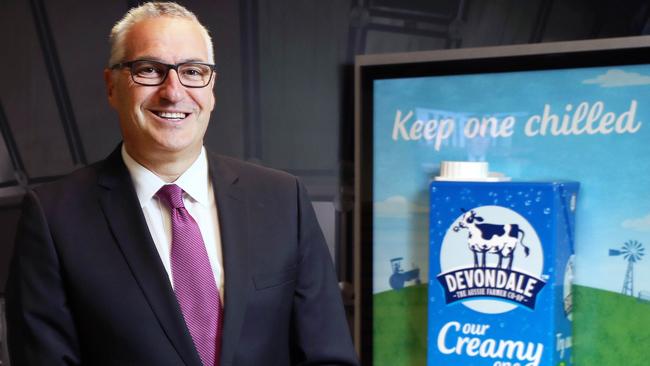 But while the decision helps the farmers who owed debts, factory workers will lose their jobs.
Murray Goulburn's chief executive Ari Mervis said the co-op was aware the decision would impact local communities.
"We are committed to ensuring that we provide our affected employees with
appropriate levels of support and the recognition that they deserve during this period of transition,'' he said.
Murray Goulburn still plans to supply dairy products produced in its other Australian factories, like those in Cobram, Koroit, Leongatha, Laverton North and Maffra in Victoria and Smithton in Tasmania.
GLOSSARY
supply chain: process products go through before they are sold
co-op: co-operative, a business that is owned and operated the people who work there or use its services
consumption: using, eating and drinking
misleading: giving someone the wrong idea
LISTEN TO TODAY'S STORY
CLASSROOM ACTIVITIES
Activity 1. Flow on effects
Explain, using a circular diagram, how the price of milk falling has flow on effects to the rest of the dairy industry and its workers.
Extension:
Write a detailed list of pros and cons for buying cheaper milk at the supermarket.
Time: Allow 25 minutes to complete this task.
Curriculum links: English
Activity 2. Worker stats
If the closure of three factories results in the loss of 360 factory jobs, how many employees on average would be employed by the remaining factories owned by the Murray Goulburn co-op in Victoria and Tasmania?
If two more factories closed, what would be the suspected number of total job losses if factories were all of a similar size?
Extension:
Outline some strategies the Murray Goulburn co-op could undertake to help the factory workers who have lost their jobs.
Time: Allow 20 minutes to complete this task.
Curriculum links: Mathematics
VCOP ACTIVITY
(Vocabulary, Connectives, Openers and Punctuation)
Punctuation Puzzler
There are five different types of punctuation used in the article. Can you find and name them?
Are you able to use them correctly in sentences of your own?
Extension: Word Builder
Write the word FACTORIES as a three by three grid.
How many words can you make using these letters?
Double points for any word created using five letters or more.
F A C
T O R
I E S
Time: allow 20 minutes to complete this activity
Curriculum Links: English, Big Write and VCOP
EXTRA RESOURCES
ANGRY TIMBER MILL WORKERS PROTEST
DRIVING JOBS FOR THE BLIND WITHIN REACH
HOW OUR CLASSROOMS HAVE CHANGED
IN A SENTENCE, SHARE YOUR THOUGHTS ON TODAY'S STORY
Kids News loves reading your best grammar, vocabulary and spelling.
We publish the best comments.