AUSTRALIANS citizens* who also hold citizenship in one of seven countries banned from travel to the US are waiting for answers.
Their confusion is mirrored around the world as politicians and officials seek more detailed information about what the ban really means and who it affects.
United States President Donald Trump issued an executive* order on Friday (US time) banning all refugees and travellers born in Iran, Iraq, Libya, Somalia, Sudan, Syria, and Yemen from entering the US.
The order locks about 130 million people born in the seven mostly Muslim countries out of America for 90 days from last Friday. He also paused America's refugee* admission program for 120 days.
People were stopped from boarding planes going to the US and others were detained in the US after landing.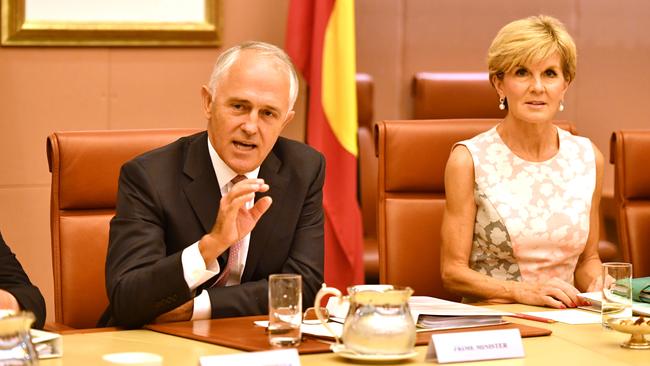 The 2011 Australian Census* counted 120,000 people in Australia born in those seven countries and that number is likely to be larger now, almost six years since that census.
Australia's Foreign Minister Julie Bishop directed Australian officials in the US to work to make sure Australians will be exempt* from the ban. Britain and Canada already have promises their citizens will be exempt.
Australian Prime Minister Malcolm Turnbull has not commented on the ban but said that if the Department of Foreign Affairs and Trade receives any requests for help from Australians unable to board transport to the US it would take up their cases with the US.
GLOSSARY
citizen: someone recognised as belonging to a particular country
executive order: an order given directly by the president
refugee: a person who flees their own country to escape war, persecution, or natural disaster
census: an official count
exempt: free from an order applying to others
LISTEN TO TODAY'S STORY
CLASSROOM ACTIVITIES
Activity 1: Comprehension
Read or listen to the article carefully before answering these questions in written sentences.
1. What is the article about? Write a one or two sentence summary of the article.
2. Citizens of which countries are 'banned' from entering the US? What is common about these countries? How long is the ban for?
3. How many people in Australia is this likely to effect? How has Julie Bishop tried to help them?
4. If Australians are unable to board transport to the US, who can they request help from? How has Australian Prime Minister, Malcolm Turnbull said they will help?
Extension: Imagine you are Julie Bishop (Australia's Foreign Affairs Minister). Write a letter to President Donald Trump asking him to reconsider the 'executive order', stating at least 3 reasons why you feel it is unfair to ban Australian citizens who also have citizenship in one of these countries.
Time: allow about 30 minutes to complete this task
Victorian Curriculum links: English, Ethical Capabilities
Activity 2: Geography
The citizens of seven countries listed in the article are banned from entering the USA. On a globe or atlas, find the seven countries listed in the article, If you have a copy of a printed map, place a marker in each location. Find out the capital cities of these countries and include this information as well. Find the names of two other countries in this region not included in the ban.
Extension: Imagine you are an Australian citizen who also has citizenship in one of the seven countries banned. Write a list of at least 5 reasons you would like to be able to visit the US.
Extra resources: globes or atlases
Time: allow about 30 minutes to complete this task
Victorian Curriculum links: English, The Humanities (Geography, Ethical Capabilities)
VCOP Activity
(Vocabulary, Connectives, Openers and Punctuation)
Draw up a table with three columns and label them: Nouns, Adjectives, Verbs.
Predict which type of word will occur the most throughout the article.
Read the article and classify as many words as you can find under the correct headings. Was your prediction correct?
Extension: What is your opinion of President Donald Trump's decision? Do you agree or disagree? Why or why not?
Time: allow at least 30 minutes to complete the task
Curriculum Links: English, Big Write, VCOP
Activity provided by Andrell Education www.andrelleducation.com.au
IN A SENTENCE USING YOUR BEST GRAMMAR AND PUNCTUATION, SHARE YOUR THOUGHTS ON TODAY'S STORY