Australia is on track to produce a record quantity of gold in 2018, according to predictions by the mining industry.
The previous record of 314 tonnes in one year was set in 1997.
"Australia's all-time record annual gold production … might well be exceeded*," said Dr Sandra Close, from mining consultancy* Surbiton.
But there may be much more gold found than is reported, with many of the thousands of small-time miners searching goldfields around the country keeping their finds a secret, said professional prospector* Ronda Hyde.
"Prospectors are very secretive," said Mrs Hyde.
"No one broadcasts their finds, so they never hit the news. I know a lot of hobbyists* pay for all of their travels around Australia."
Mrs Hyde and her husband, Mark, whose company is called Gold Prospecting Australia, both work full time prospecting and teaching others how to fossick* for gold around Bendigo, Castlemaine and Maldon.
Mr Hyde said almost everyone they teach finds gold.
"We have 99 per cent success with our clients — 95 per cent plus are finding gold. It's rare for us to go out and someone not to find gold," he said.
Many of the new miners the Hydes teach are children. The first question almost all children ask when they find their first piece of gold is "What's it worth?" Because gold is very valuable, even a speck can be worth around $25.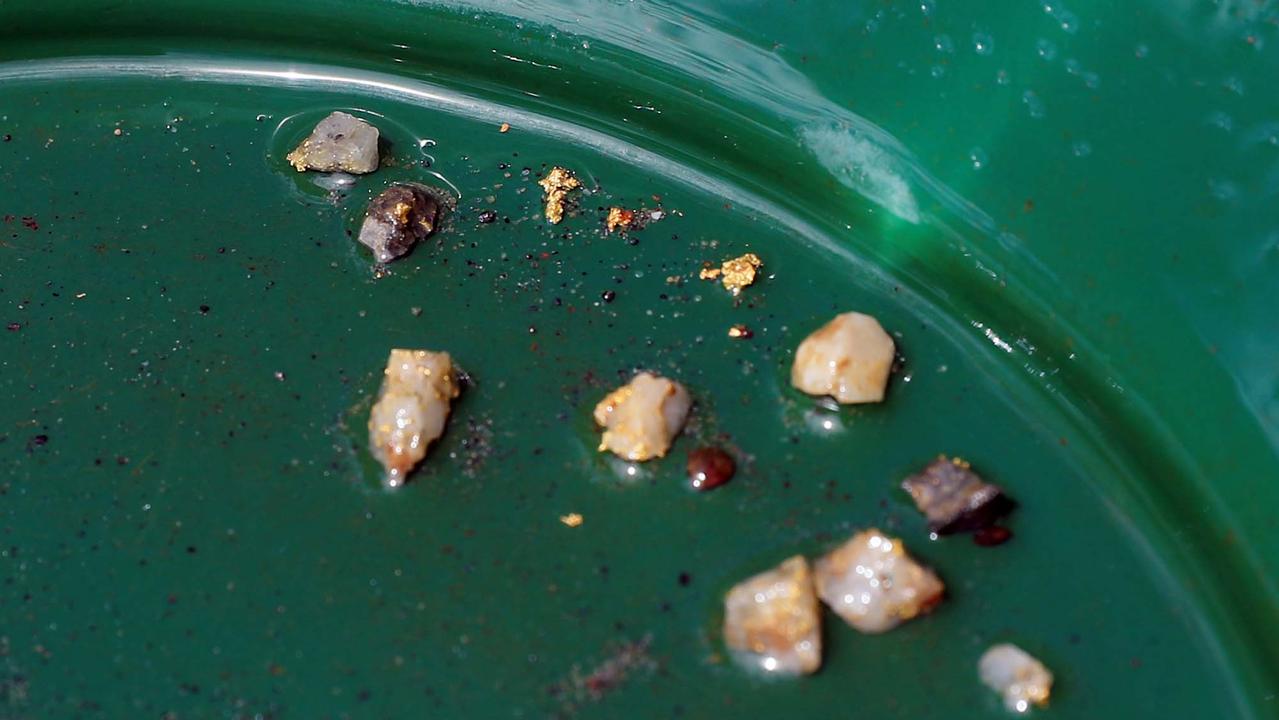 But no matter how big or how small their find, Mr Hyde said every find is exciting.
"To see the looks on people's faces when they first find gold is priceless*," he said.
"I say to them: 'You are the first person in the history of humankind* to see that piece of gold.'"
Mrs Hyde said prospecting for gold is about much more than the monetary* value.
"If you go out into the bush looking for gold you learn basic geology* and about plants. People come out with us and we hear back from them and they tell us they now go camping and spend time in the bush," she said.
"They learn so much, regardless of the size of the gold they find. Even if it's tiny, it could be (as though it was) a giant nugget, they're so proud of themselves. Their hands shake, they hug us, they cry."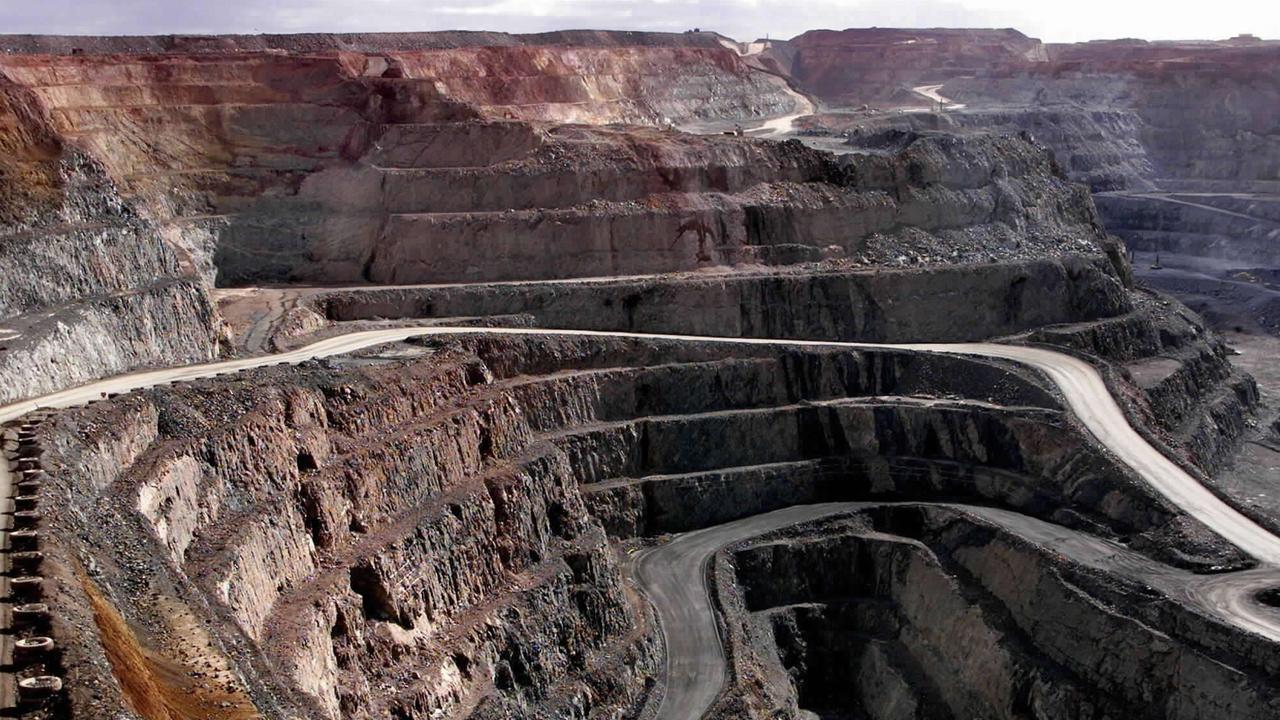 THE BIG MINES
— Much of the reported gold found each year in Australia comes from massive open-cut mines in Western Australia's Goldfields-Esperance region, which includes the gold city of Kalgoorlie.
— The Western Australian Gold Rush began around Kalgoorlie in 1893.
— Australia is the world's second biggest gold producer behind China, which produced an estimated 430 tonnes in 2017.
KIDS NEWS GOLD RUSH EDUCATION KIT AVAILABLE NOW
Kidsnews.com.au is proud to present its big, new education kit on the Gold Rush.
It covers topics including the overall history of the Gold Rush, life as a miner, jobs on the goldfields, family and home life, the Eureka Stockade and the legacy of the Gold Rush.
FOR ALL GOLD RUSH STORIES, click HERE
Teachers can purchase the classroom Gold Rush workbook at kidsnews.com.au/goldrush for just $5 inc GST before 5pm on September 10.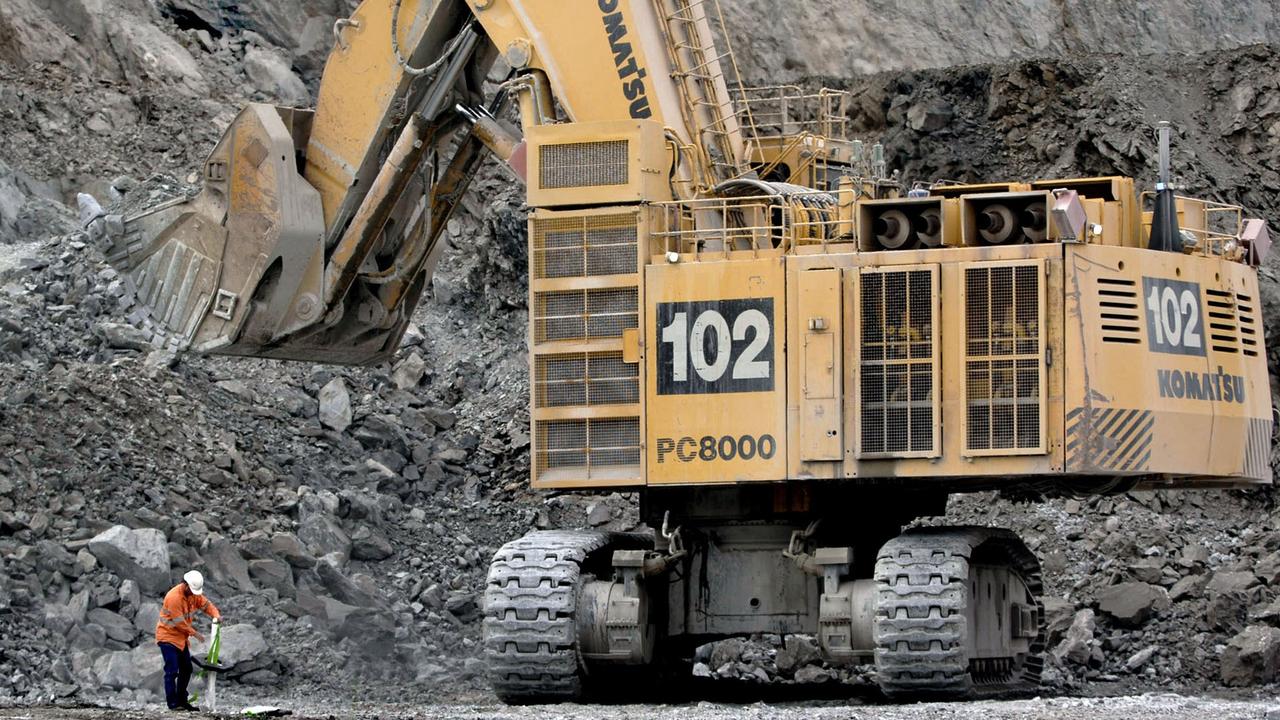 GLOSSARY
exceeded: was more or greater than
consultancy: experts that give advice
prospector: searches for gold by looking at soil, rocks and plants growing nearby
hobbyists: do something in their spare time
fossick: search
priceless: so valuable you can't put a price on it
humankind: all humans
monetary: relating to money
geology: science to do with soil, rock and structure of the Earth
LISTEN TO TODAY'S STORY
QUICK QUIZ
1. What is the record number of tonnes of gold Australia could beat this year?
2. When was this record found?
3. Who is finding the gold that isn't included in this amount?
4. What percentage of people are finding gold when prospecting with the Hydes?
5. What's the first question children ask when they find gold?
CLASSROOM ACTIVITIES
1. Finding gold
Write a short narrative about finding gold in present-day Australia. Use information from the article to help you write your story. You could set your story in one of Australia's open-cut mines, it could be about a hobbyist fossicking for gold in the bush or it might be about a student of Gold Prospecting Australia. Ensure you use lots of detail and descriptive language so the reader gets a clear picture of how the character feels throughout the story.
Time: Allow 40 minutes
Curriculum links: English
Extension: What is Gold?
Use the Kids News Gold Rush stories available HERE to find out some facts about gold.
Complete a fact file on Gold. Include what it is, where it can be found, why it is valuable, what it is used for, what it looks like and any other interesting facts about it.
Time: Allow 40 minutes
Curriculum links: English, Science
Extra Resources: Further information about gold.
VCOP ACTIVITY
With a partner see if you can you identify all the doing words/verbs in this text. Highlight them in yellow and then make a list of them all down your page. Now see if you and your partner can come up with a synonym for the chosen verb. Make sure it still makes sense in the context it was taken from.
Try to replace some of the original verbs with your synonyms and discuss if any are better and why.
HAVE YOUR SAY: Have you or anyone you know ever fossicked for and found gold? Tell us your story of what happened or make one up! We'd love to read your story.