Kids' pocket money cut as families face rising living costs
Families are cutting the amount of pocket money they pay their kids to help them deal with the rising cost of household bills
The average weekly allowance paid to Aussie kids has dropped from $10 to $8 as families battle with cost of living increases. Picture: iStock
Families are in cost-cutting mode and pocket money is on the chopping block, according to new research.
A Finder study reveals 11 per cent of Aussie families have docked* their children's allowance as they struggle with the rising cost of living.
The average weekly allowance sits at $8 – down from $10 a year ago.
Kids in NSW are the nation's top pocket money earners, with an average weekly allowance of $11, followed by kids in Queensland and Victoria, who earn an average $8 a week.
Pocket money in South Australia and Western Australia averages $7 a week.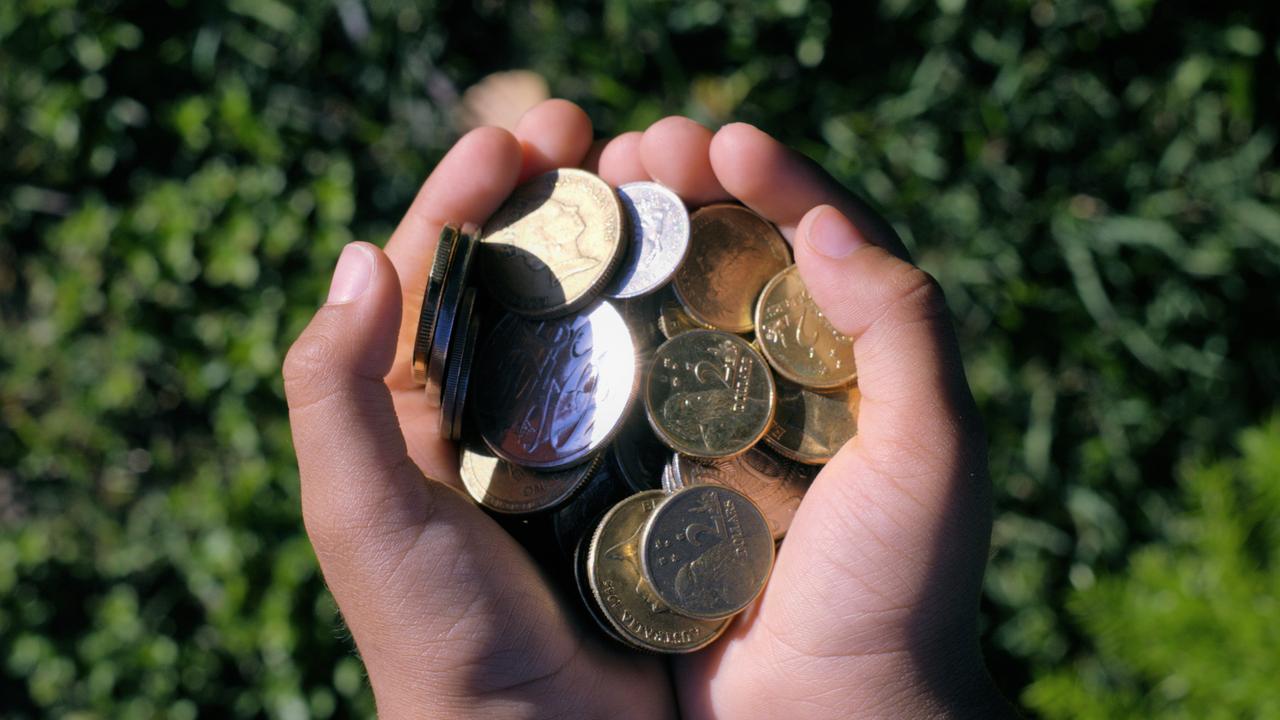 Kid's in NSW are the nation's highest pocket money earners, with an average weekly allowance of $11, according to the Finder report. Picture: iStock
Finder money expert and mother of three Sarah Megginson said thousands of parents were cutting back on their kids' pocket money to offset* rises in other household expenses.
"Parents have less money to spend due to inflation* and are having to rethink how they reward their kids for doing chores," she said.
"Some parents are having to turn to new 'currencies*' like extra screen time to encourage youngsters to help around the house."
The Parenting Report 2023, which surveyed 1033 Australian parents of children under 12, found 60 per cent of parents said their kids only received pocket money based on the condition they did chores.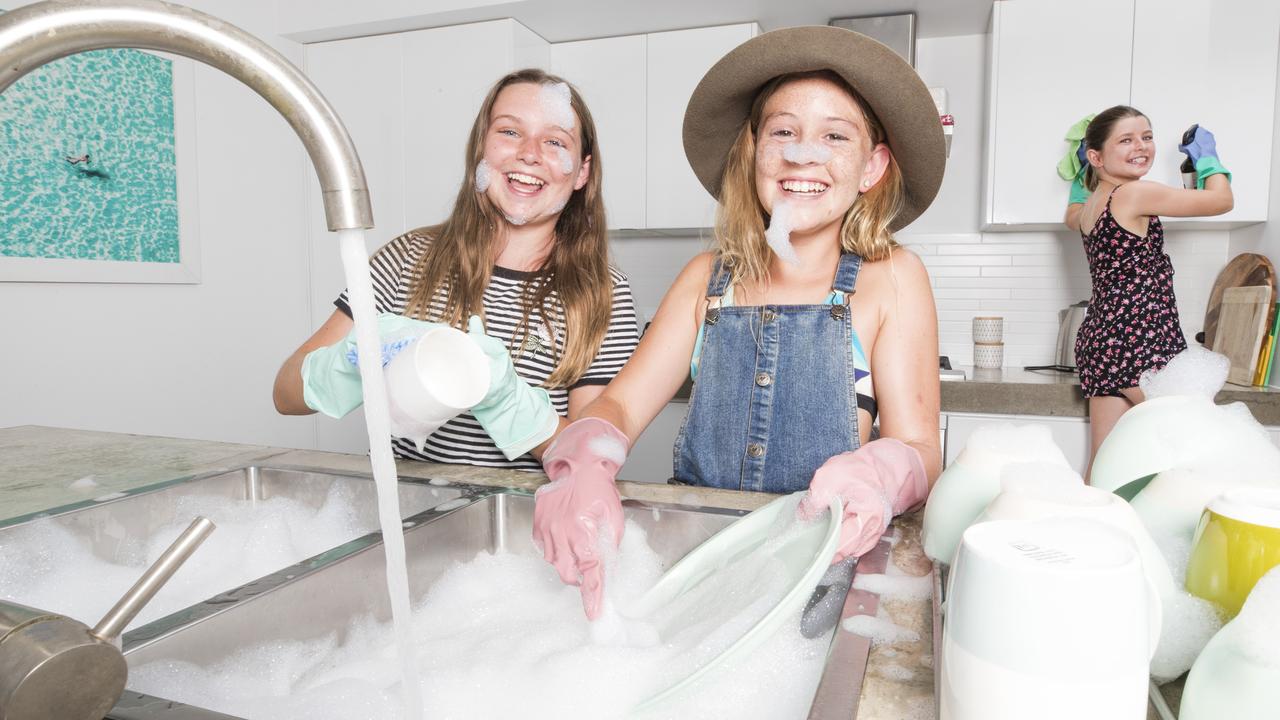 Most parents pay their children pocket money on the condition they do chores, with doing the dishes one of the most common jobs. Picture: Lachie Millard
Top chores included cleaning their room (40 per cent), doing the dishes (30 per cent), helping with the laundry (20 per cent) and taking out the rubbish (19 per cent).
Ms Megginson said pocket money was a good way to teach kids about money and the importance of helping out.
"It's a great way to incentivise* kids to contribute to the household, and it's also the first opportunity for children to learn how to manage their money before they get a part-time job," she said.
GLOSSARY
docked: took some money away
offset: to reduce or cancel the effect of something else
inflation: the overall increase in the prices of goods and services households buy
currencies: things that someone values
incentivise: motivate or encourage someone to do something
EXTRA READING
Chores could boost kids' brains
QUICK QUIZ
What percentage of parents have docked their child's allowance?
What reason has been given for this?
What is the average weekly allowance and how does this compare to last year.
Kids in which state receive the most weekly pocket money on average?
Most parents said they only gave their children pocket money if they did what?
LISTEN TO THIS STORY
CLASSROOM ACTIVITIES
1. Look at the data
Use the data provided in this news story to make a graph showing the average amount of pocket money children from different states receive.
Then, survey your classmates. Can you find the average amount of pocket money received by students in your class? Add your class data to your graph.
Time: allow 30 minutes to complete this activity
Curriculum Links: English; Mathematics
2. Extension
Screen time is mentioned in the article as a new 'currency' that parents are using instead of money to pay an allowance. Make a list of other rewards that could be used as payment for chores.
Time: allow 10 minutes to complete this activity
Curriculum Links: English
VCOP ACTIVITY
The importance of pocket money
Pocket money is a great way for children to start learning about the value of a dollar and that it comes from hard work and responsibility.
Do you agree or disagree that children should be given pocket money?
What do you think they should have to do to earn it?
What do you think is an acceptable amount of pocket money to earn in a week?
Write an exposition to your parents or carers explaining your point of view on this topic.
Include reasons for your point of view, and elaborate on these with more information or examples to help prove your point.
Don't forget to re-read your work aloud to check that it makes sense and that you have used your VCOP skills to target the audience.