As Australians in four states grope around in the dark for the last of the daylight saving mornings, Europe has voted to cancel this clock-changing practice.
European Union* politicians voted 410 to 192 in favour of scrapping* from 2021 the practice of moving clocks forward by an hour in spring, then back again the autumn.
The vote is not the last word on the issue but will form the basis of discussions with EU member countries to produce a final law. The countries have not yet declared their views on the plan.
Since 2001, EU law has required all countries to observe daylight saving time, moving clocks forward by an hour on the last Sunday of March and back by an hour on the final Sunday in October.
Europe introduced daylight saving in World War I and again during the 1970s oil shortages, aiming to save energy by gaining evening daylight.
Australians in South Australia, Victoria, Australian Capital Territory, New South Wales and Tasmania put their clocks forward one hour on the first Sunday in October and put them back one hour the first Sunday in April, which this year is April 7. Queensland, Northern Territory and Western Australia do not change their clocks.
In Australia during World War I and II, all states and territories had daylight saving.
Tasmania reintroduced daylight saving in 1968, followed by NSW, Victoria, Qld, SA and ACT in 1971. Qld abandoned it again the following year. Qld and WA have had several trials over the years.
It is up to the individual state and territory governments in Australia to decide whether to have daylight saving and when to change the clocks.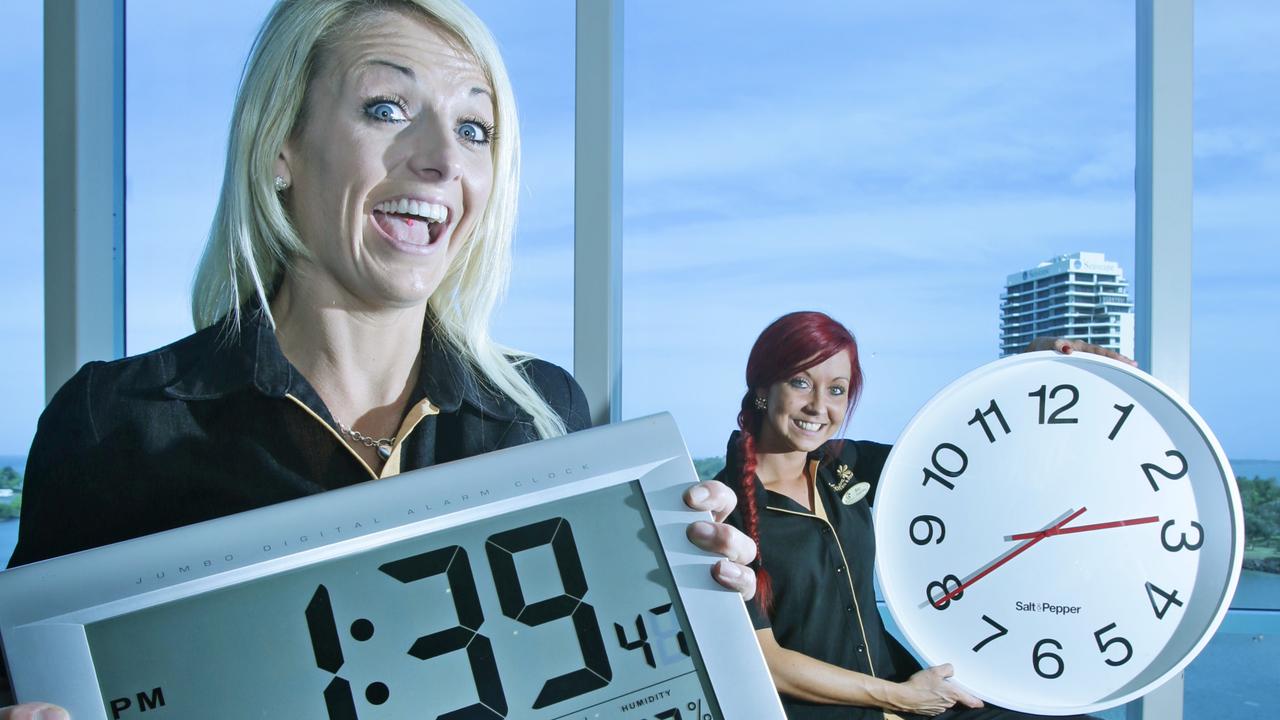 But it is a source of constant disagreement across the country and particularly in Queensland. A YouGov Galaxy poll* for The Courier-Mail newspaper last year shows 55 per cent of Queenslanders back the change, with only 41 per cent opposed. More people in southeast Queensland want daylight saving than those in the rest of the state.
A survey across Europe recently found most people wanted to end the practice.
A report by the European parliament in favour of ending daylight saving said scientific studies link time changes to diseases because they interrupt biological* cycles, and that there were no longer any energy savings.
"New technology and different ways of living mean that we no longer earn anything, in fact we don't save," Marita Ulvskog, the politician in charge of the time-change plan, told the EU parliament during a debate on the issue this week.
Under the proposal, initially planned for this year but delayed to 2021, EU countries would not be able to change their clocks forward and backward during the year in future, but would be free to decide which time zone they wanted to be in.
EU transport commissioner* Violeta Bulc said that EU countries saw the need for co-ordination.
"No one wants to see a patchwork of time zones within EU," she said.
The UK government has indicated it will stick to the current system of seasonal changes after it leaves the European Union as a result of the current Brexit* process.
The seasonal time shift has also been the subject of debate in the US, where politicians have tried unsuccessfully to end it. For now, the US states of Hawaii and most of Arizona do not have daylight saving.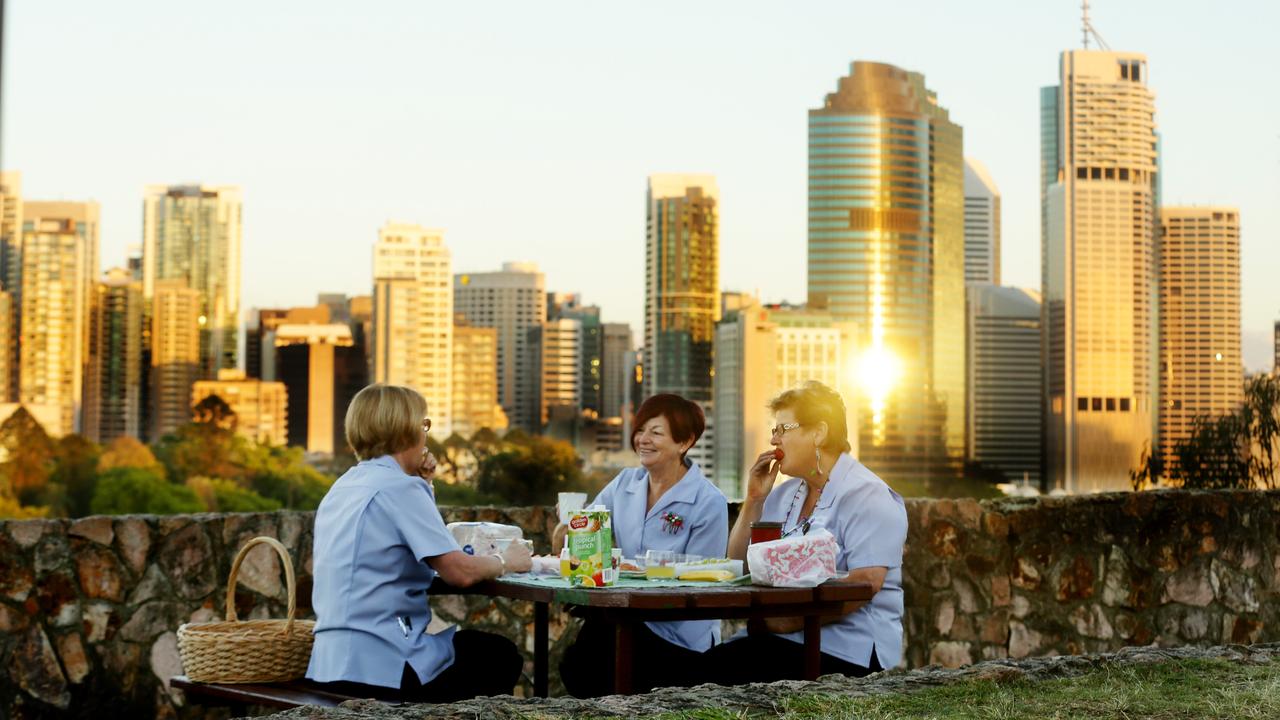 Russia switched to permanent summer time in 2011 in an attempt to improve citizens' wellbeing, then shifted to permanent winter time in 2014 after public complaints.
Apart from Europe, North America, Australia and New Zealand, the majority of countries do not adjust their clocks.
GLOSSARY
European Union (EU): group of 28 member states or countries that work together
scrapping: throwing out, ending
poll: survey
biological: to do with the lives of animals and plants
commissioner: person in charge of a task
Brexit: name given to the process of the UK leaving the EU, an abbreviation of Britain and exit
EXTRA READING
How we tell the time just got more accurate
Bees know how to do basic maths
Definition of a kilogram about to change
QUICK QUIZ
What date does daylight saving end in Australian states this year?
List the states and territories WITH and WITHOUT daylight saving.
In which part of Queensland is daylight saving most popular?
Will the individual EU countries be able to decide whether to have daylight saving?
What does Brexit mean? Why is it relevant to this story?
LISTEN TO THIS STORY
CLASSROOM ACTIVITIES
1. For or Against?
If you could vote for or against keeping daylight saving in Australia, how would you vote? Write a blogpost or letter to the editor. Your purpose is to convince people that your opinion on this question is the right one.
Time: allow 20 minutes to complete this activity
Curriculum Links: English
2. Extension
Look carefully at the map showing the different time zones in Australia.
Create FIVE mathematics questions or sums for another student to do — they must help them to understand the differences in times between each state. You need to be able to answer your own questions.
Time: allow 20 minutes to complete this activity
Curriculum Links: Mathematics
VCOP ACTIVITY
The glossary of terms helps you to understand and learn the ambitious vocabulary being used in the article. Can you use the words outlined in the glossary to create new sentences? Challenge yourself to include other VCOP (vocabulary, connectives, openers and punctuation) elements in your sentence/s. Have another look through the article, can you find any other Wow Words not outlined in the glossary?
HAVE YOUR SAY: Do you have daylight saving where you live? Would you like daylight saving or not? Why? Include the state you live in your answer.
No one-word answers. Use full sentences to explain your thinking. No comments will be shown until approved by editors.