Amazing Australians and their world-beating achievements are a big feature of the new Guinness World Records annual.
The record book, which has been published every year since 1955, includes hundreds of awe-inspiring* human sporting and intellectual* achievements, death-defying*, risky stunts and incredible extremes of the natural world.
The book has its own world record as the best-selling copyrighted* book of all time.
And as the book's popularity has grown in the 64 years since its first publication, so has the popularity of trying to create or break weird and wacky records.
Here are five of the Australian records featured for 2019, plus a few others we think you'll enjoy. Remember, some records are crazy dangerous, so we don't recommend you try to break those!
THE MOST FLOWER GIRLS AT A WEDDING: Charlene Pearson and Leon Watts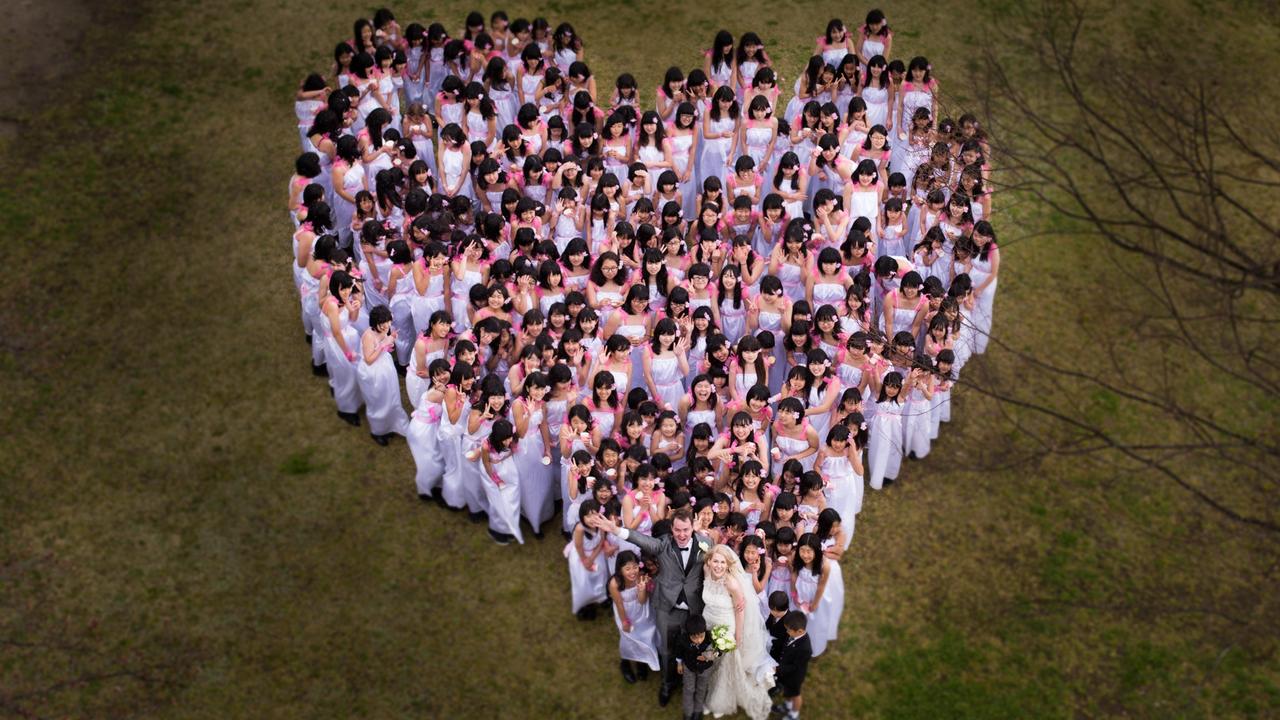 The most flower girls ever seen at a wedding was 253. This record was achieved by Australian couple Charlene and Leon when they married in Japan in April 2017. The couple wanted to break the record to bring joy to the city of Hita after an earthquake hit there a year before. Flower power!
YOUNGEST PERSON TO CLIMB SEVEN SUMMITS, SEVEN VOLCANOES: Daniel Bull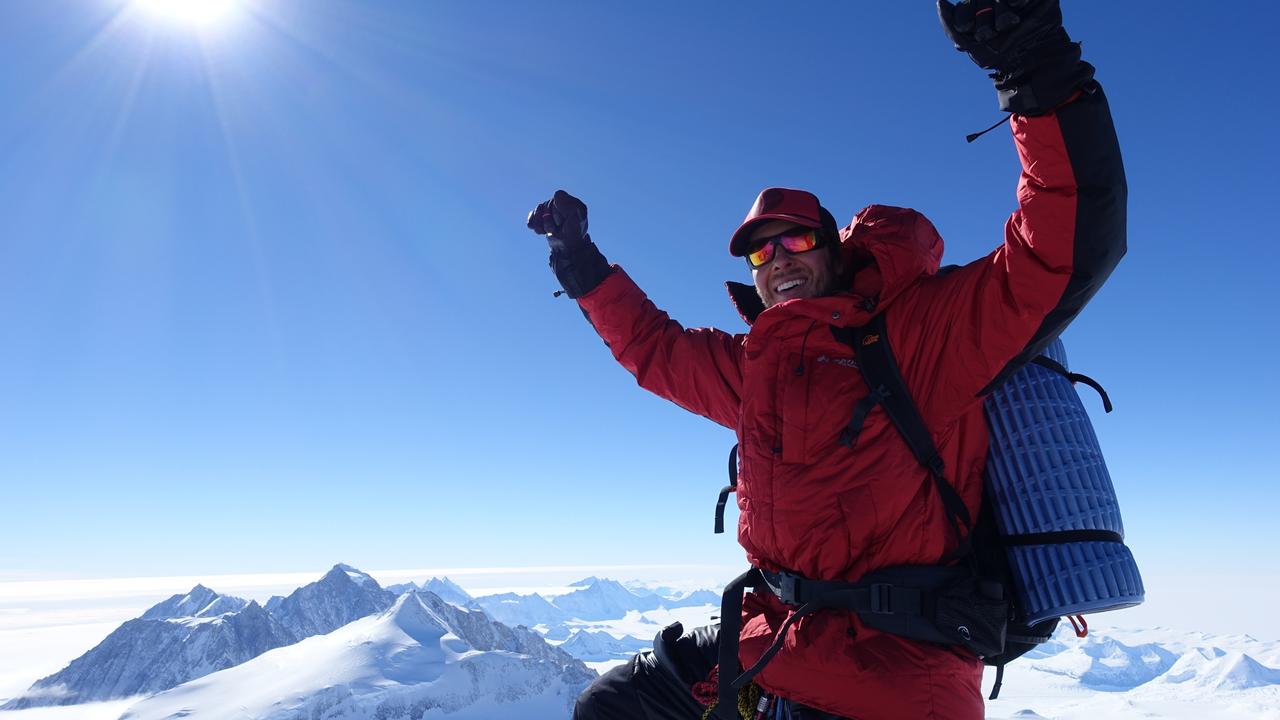 Daniel was 36 when he became the world's youngest person to complete the seven summits, seven volcanoes challenge. The Melbourne man did the climbs between August 2006 and April 2017, scaling Elbrus and Mont Blanc (Europe), Kilimanjaro (Africa), Denali (North America), Aconcagua (South America), Everest (Asia), Carstensz Pyramid and Kosciuszko (Oceania) and Vinson (Antarctica), as well as the Volcanic Summits of Ojos del Salado (South America), Pico de Orizaba (North America), Damavand (Asia), Mount Giluwe (Oceania) and Mount Sidley (Antarctica).
THE OLDEST PILOT: Phillip Frawley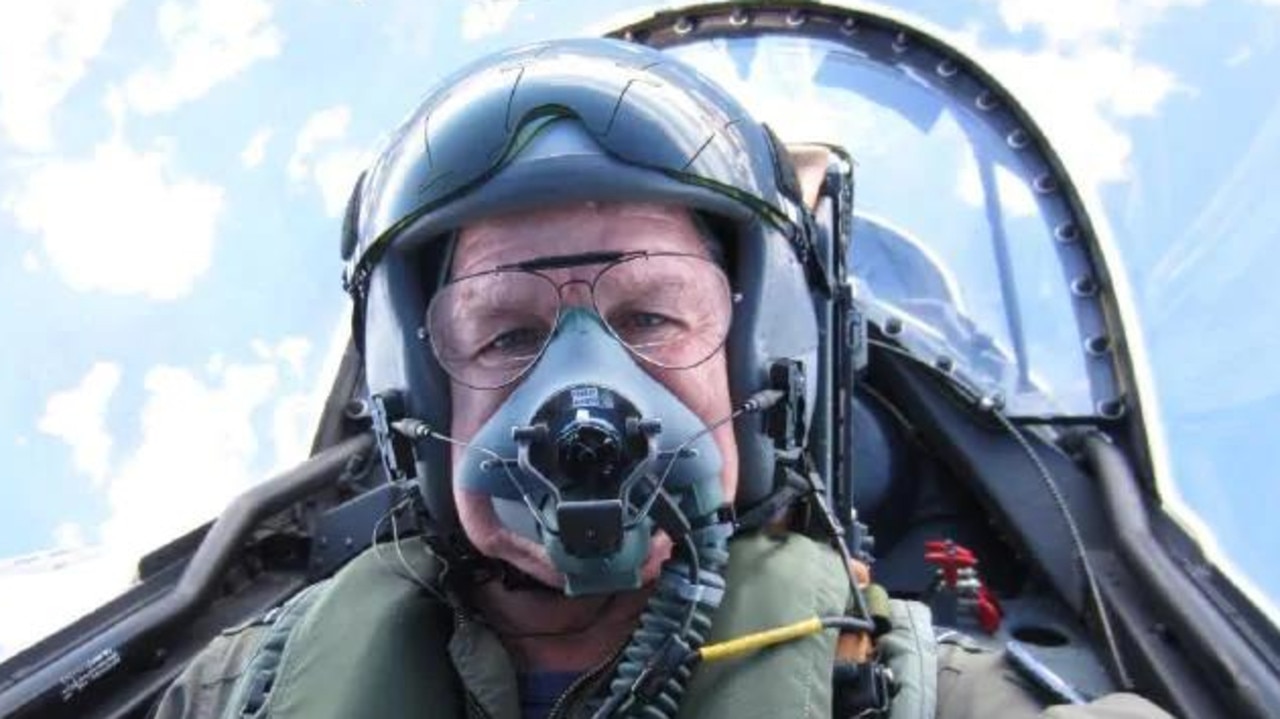 Phillip, 65, is the oldest active pilot at the Royal Australian Air Force Base in Williamtown, NSW — he broke the record in August 2017.
THE HIGHEST ALTITUDE SKATEBOARDER: Aleks Stocki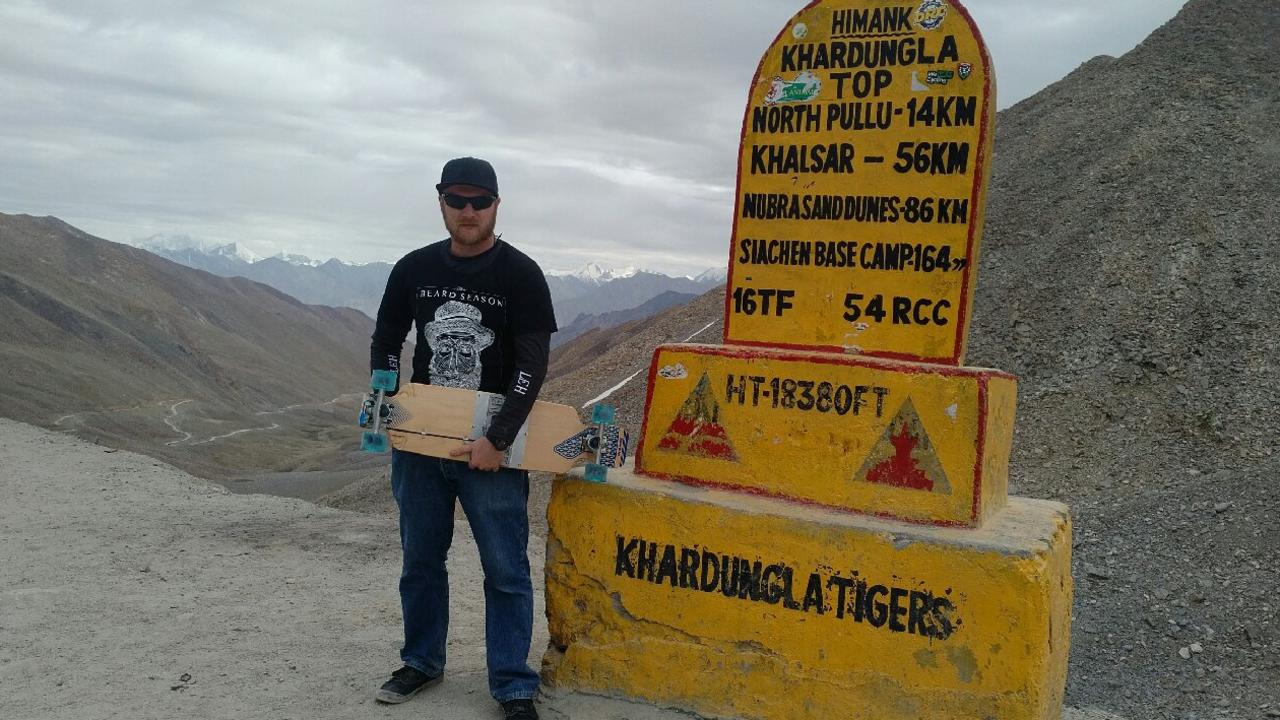 No boarder has ever gone higher than Australian Aleks Stocki, whose skate at 3505m is the highest altitude skate ever recorded. It was achieved in Leh, Jammu and Kashmir, India in August 2017.
THE MOST UNDERWATER SOMERSAULTS WHILE SWORD SWALLOWING: Chayne Hultgren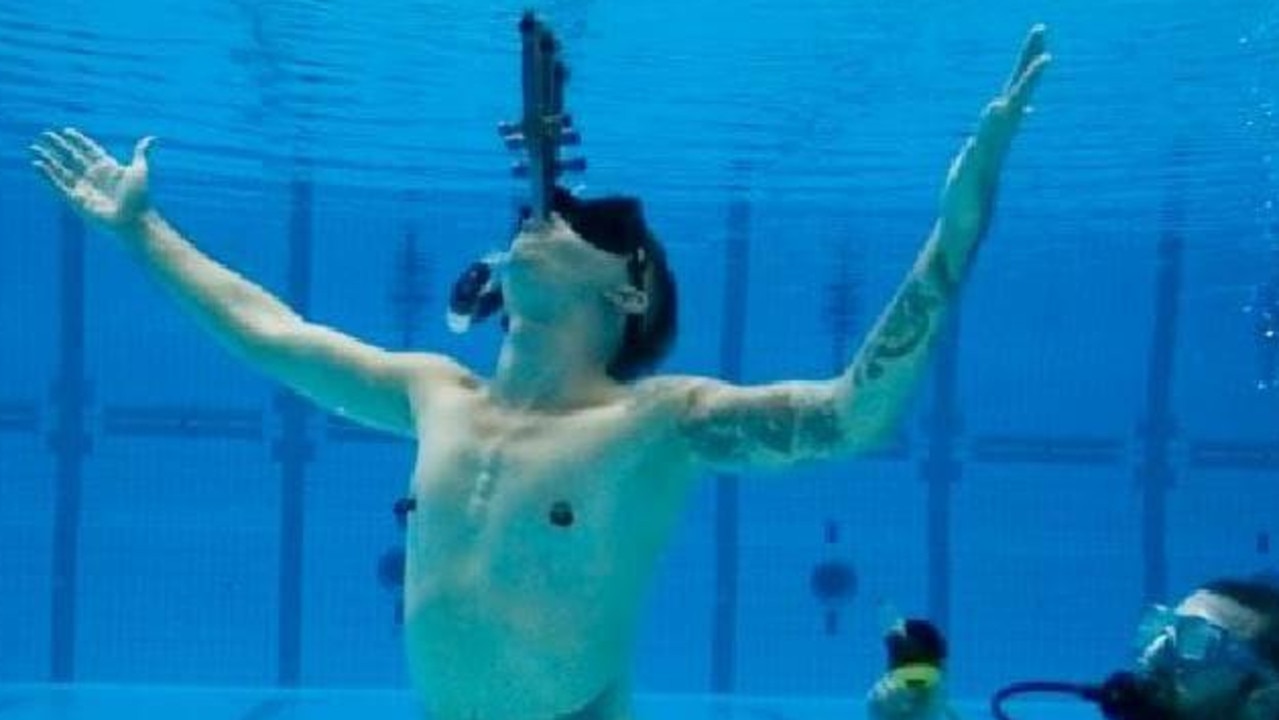 The NSW man known as Space Cowboy managed two somersaults underwater while sword swallowing in February 2017. Pretty dangerous stuff.
GLOBALLY GOOD
It's pretty high stakes on the world stage if you want a break a world record — these guys (and pets) probably won't give up their titles too easy.
THE MOST SAUSAGES MADE IN A MINUTE: Barry John Crowe
This man from Cavan, Ireland, can make a whopping 78 sausages in 60 seconds. Barbecue anyone?
THE FASTEST MILE ON A POGO STICK: Drew McQuiston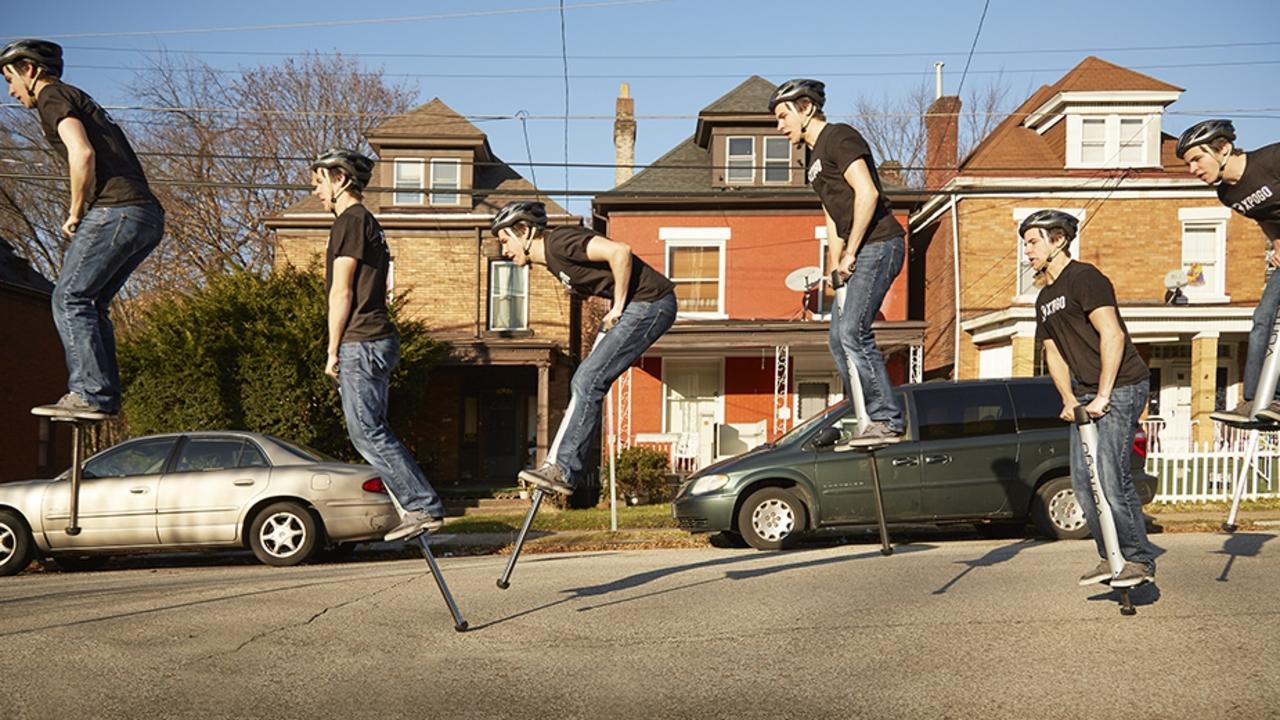 Boing! The American cracked a mile on a pogo stick in seven minutes and 40 seconds in Pittsburgh, Pennsylvania (US) in June 2017. A mile is equal to 1.6km.
OLDEST TRAPEZE ARTIST: Betty Goedhart
The 86-year-old Californian (US) woman holds this record for flying high in the sky.
THE MOST DOUBLE DUTCH SKIPS BY A DOG: Geronimo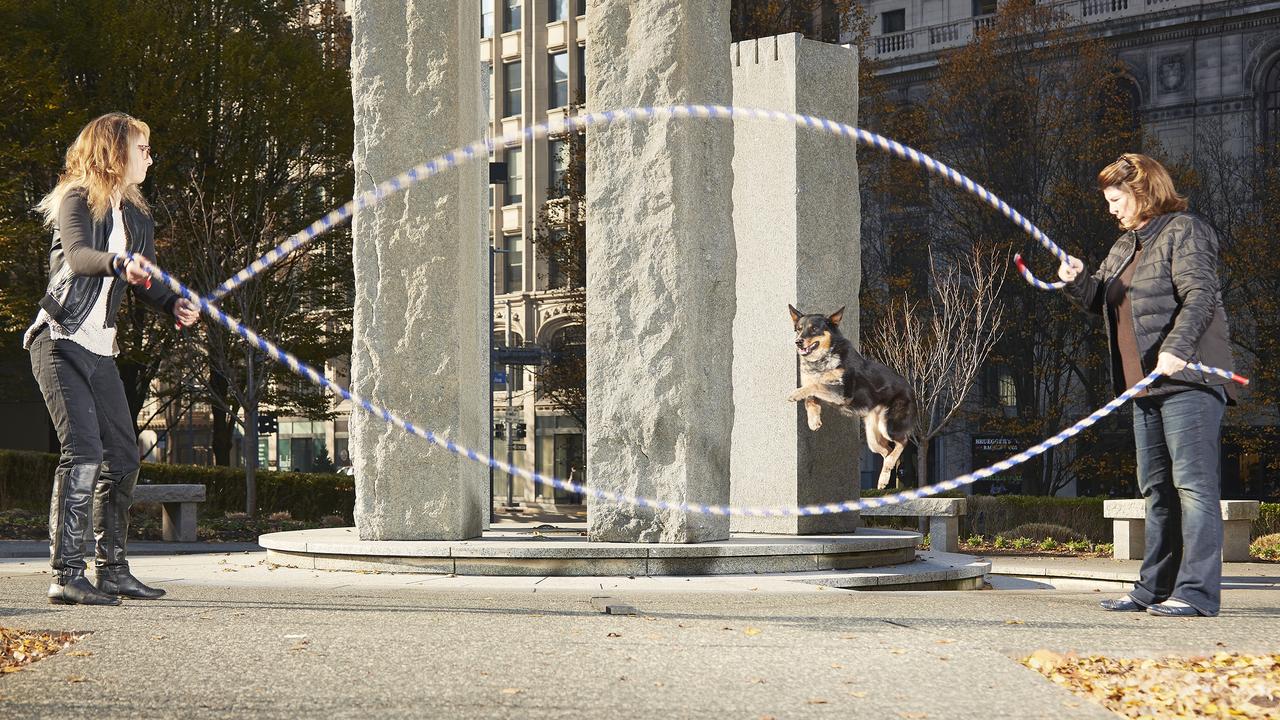 This border collie kelpie cross can do 128 jump rope skips in a minute.
THE LONGEST PAPER CLIP CHAIN: Ben Mooney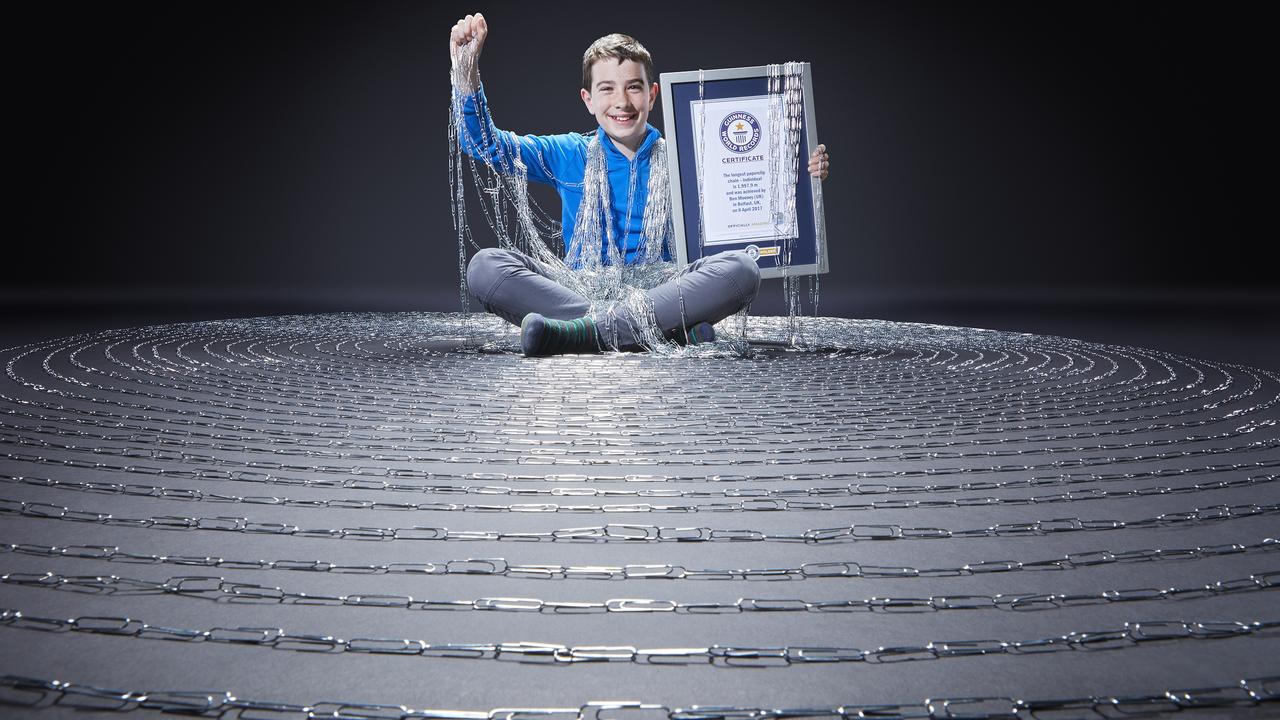 Irish boy Ben was only nine when he decided to make the world's longest paperclip chain. He also has made the world's longest loom band. The Belfast boy's paperclip chain consists of 66,000.
When Ben tried to measure his record he had a problem — magpies. His family had to chase the birds away as he measured it.
THE LARGEST KNITTING NEEDLES: Betsy Bond
The UK art student unveiled her giant needles at an end-of-year exhibition. They're 4.4m in length and 9cm diameter*. Yes, she can even knit with them.
THE MOST DICE BALANCED ON A CAT: Bibi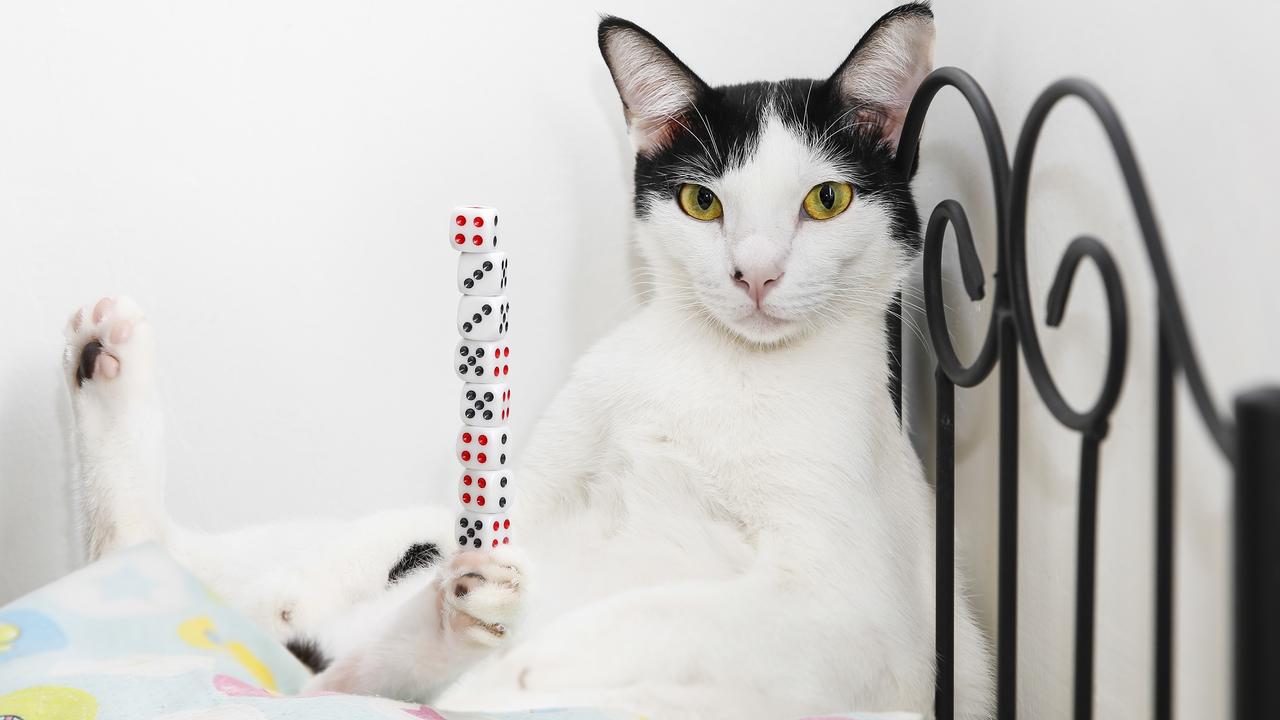 This cat doesn't have time for chasing mice. Bibi likes to balance things on his paws.
There is no shortage of ideas for world-record attempts. Here are a few more!
EXTRA READING
Tallest man meets smallest woman
Aussie climber on top of the world
World 1886 penny farthing record still stands
Sandcastle breaks world record
GLOSSARY
inspiring: help someone want to achieve something
intellectual: using the brain; a task that is about thinking, rather than a physical task
death-defying: avoiding the serious risk of death
copyrighted: the rights are owned by someone; in contrast to, for instance, the Christian bible, which is very popular but is not copyrighted
diameter: the distance through or across
LISTEN TO TODAY'S STORY
QUICK QUIZ
What was the first year of the record book? How many years ago is that?
The book has its own record. What is that?
Why did the Australians want so many flower girls?
What distance is a mile?
How long are Betsy's knitting needles?
CLASSROOM ACTIVITIES
1. Write the story
Imagine you were a reporter for Kids News and were able to interview three of these Guinness World Record holders. Write some questions you would ask the record holders. Come up with at least 8 questions. They do not have to be spread evenly across the three interviewees. Try and make your questions interesting and specific to the record they were able to break.
An example might be:
Ben Mooney – What do you plan to do with all those paperclips now?
Write an entry into the Guinness World Record book for each of these three record holders. Include details of the world record they hold and a picture of them completing their attempt. (This can be drawn.) Also include an answer to the questions you wrote above. You will need to think of a plausible yet interesting answer to your questions.
For example:
Ben plans to donate the paperclips to local schools to reuse.
Curriculum links: English
Time: Allow 20 minutes
2. Extension
Some of these world records are certainly a little strange but perfectly safe to attempt.
Can you think of a world record you would like to create or break?
Write an application to the Guinness World Records to suggest a world record you would like to attempt. Include details of what you wish to achieve, how you will measure it, how you will provide evidence that it was achieved, why you wish to attempt this record and when you plan to attempt it.
For a record to be considered it needs to be measured objectively (measured by time, distance, number, weight, not by subjective qualities like prettiness, or friendliness etc.) The record needs to be able to be challenged and attempted again by someone else. Make sure your suggestion is not too specific that no one else can replicate it. If you wish to break a record that already stands, include what the current record is and how much you wish to pass this by.
Think of a world record that is safe for someone your age to attempt. Be as original in your application as you can.
Curriculum links: English, Critical and Creative Thinking
Time: Allow 20 minutes
VCOP ACTIVITY
After reading the article, with a partner, highlight as many pieces of punctuation as you can find in green. Discuss how these are being used, where and how often. What level of the punctuation pyramid is the journalist using in this article?