Tasmanian cycling star Richie Porte has been honoured* with some amazing crop art in his home state.
The crop maze, which shows Porte speeding away from a peloton*, is the creation of farmer Rowan Clark from Rupertswood Farm at Hagley in northern Tasmania.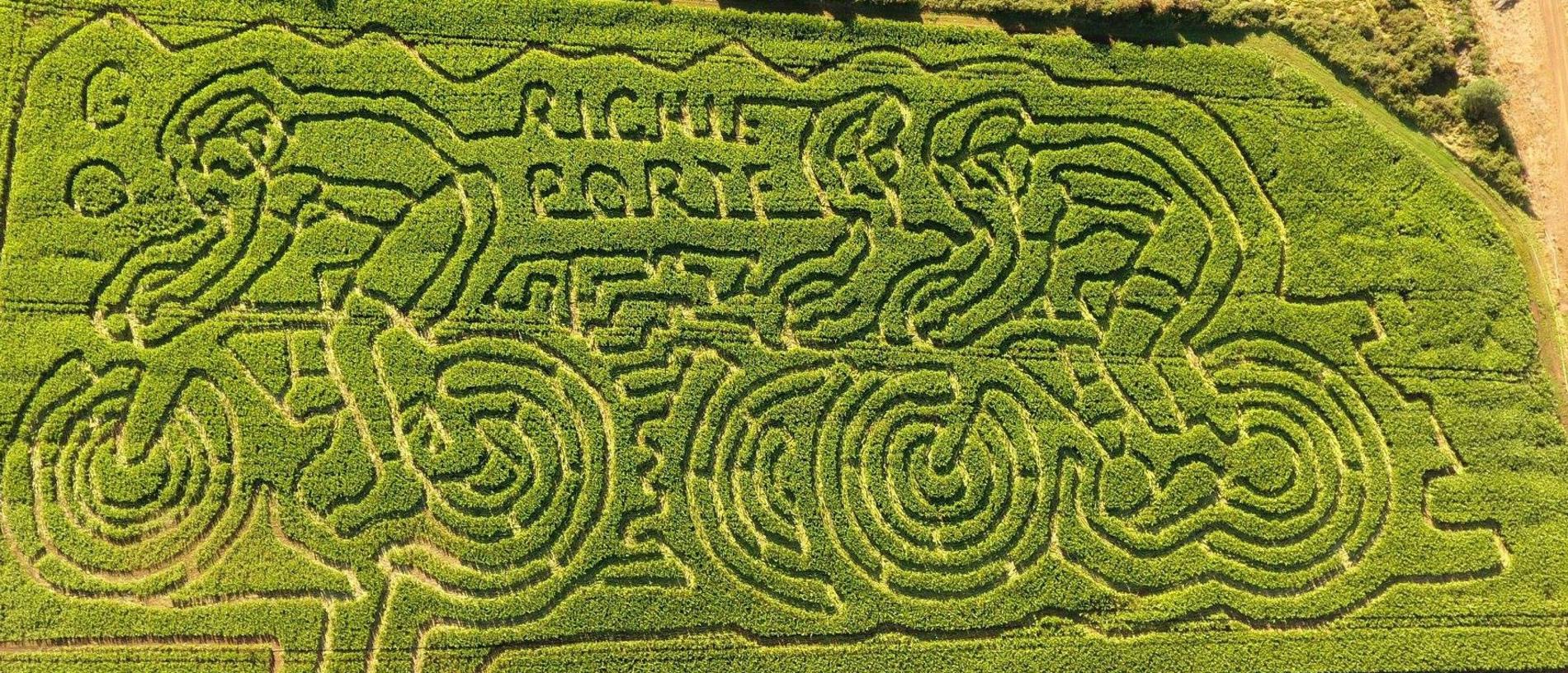 "I have been thinking of a Richie maze for some years now. We are huge fans and love watching him race, particularly in July when the Tour de France* is on," Mr Clark said.
The image of Porte leading the peloton up the French Alps was designed by international maze specialists Mazescape, and has received the tick of approval from the cyclist.
It is Mr Clark's fifth crop maze, and took him eight hours to mow into a 4 hectare crop. He used a Global Positioning System (GPS) to help him know exactly where to mow.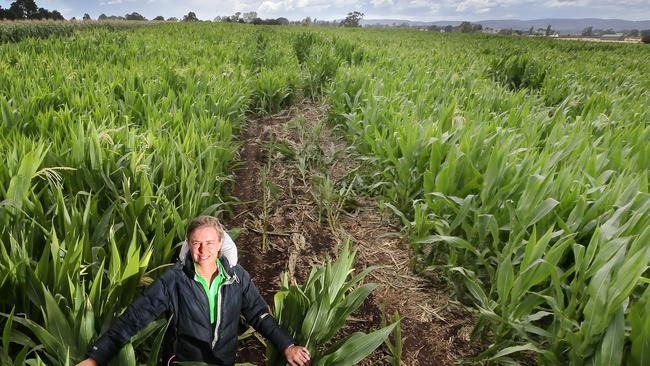 "I was pretty exhausted. I had just had a week harvesting* so, after a few hours break, I decided to have a crack* at Richie," he said.
"A lot of things worked against me that night — I blew a tyre, ran out of petrol, lost a fan
belt — however, I thought of Richie's grit*, dug deep, and eventually finished at around 2am."
The maze will feature two puzzles for visitors, with the cyclists as the main maze, and Richie's front wheel as the "mini-maze" for younger visitors.
The Rupertswood Farm maze will open to the public to explore from Saturday, February 24, for five weekends only.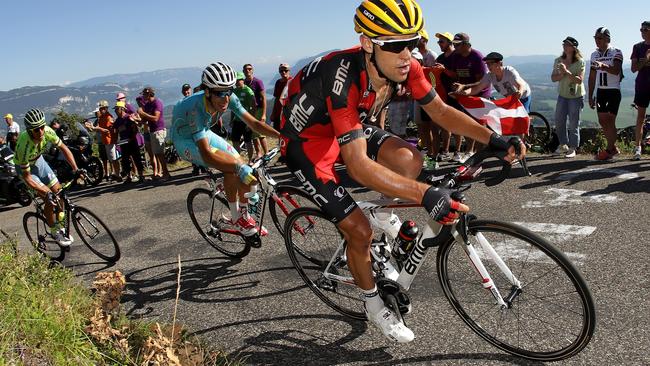 GLOSSARY
honoured: given a special opportunity
peloton: a group of cyclists
Tour de France: a famous bike race in France and Europe
harvesting: to collect a crop from the field
have a crack: to try something
grit: courage
LISTEN TO TODAY'S STORY
CLASSROOM ACTIVITIES
1. Read or listen to the article carefully and complete the following activities.
Look for evidence in the article to help you decide if the following statements are true. Find the evidence that supports the statement or identify the evidence that can help you rewrite the statement so that it is accurate.
Richie Porte is a Tasmanian cyclist who competes in cycling competitions overseas.
It was easy for Mr Clark to create this crop maze.
Mr Clark chose to create this crop maze as cycling is his favourite sport.
Mr Clark had help to design the maze.
People can visit Rupertswood farm to go through the mazes anytime they like.
Time: Allow 20 minutes.
Extension
Mazescape has designed a maze that captures a significant sporting moment. Design another crop maze that captures another significant sporting moment that interests you. It could be a moment in history or one that is more recent. Draw your maze on an A3 piece of paper. Ensure there is at least one way through the maze and lots of dead ends to make it tricky for people to get through.
Time: Allow 20 minutes
Curriculum links: English, The Arts – Visual Arts
2. Visitor poster
Create a poster to advertise a visit to this maze. Make sure you include the following information; what visitors will see, where they will find it and when they can visit. Entice people with reasons why you think it is an opportunity not to be missed. Include pictures of the maze and why it is a great event for the whole family.
Time: Allow 30 minutes
Extension: Mr Clark used a GPS (Global Positioning system) to help him create this mazescape. Find out what a GPS is, what it does and explain why this would have been an essential piece of equipment for this task?
Time: Allow 20 minutes
Curriculum links: English, Humanities – Geography, Technologies – Digital Technologies.
VCOP ACTIVITY
Connective Collection
After reading the article, with a partner, highlight as many connectives as you can find in pink. Discuss if these are being used as conjunctions, or to join ideas and create flow.
IN ONE SENTENCE, TELL US WHAT YOU LIKE ABOUT TODAY'S STORY
Please don't use one-word answers. Explain in detail what you enjoyed about today's article. Use lots of adjectives.