The Australian factory that makes Violet Crumble is working 24 hours a day to keep up with incredible demand for the iconic* chocolate honeycomb bar.
Adelaide chocolate maker Robern Menz has ramped up* production to an unprecedented* scale for the first time in its 170-year history.
The company has had to put on a 24-hour production shift across five days and has more than 30 of the 105 staff dedicated to churning out the treat.
Fourth-generation family business Robern Menz bought the Violet Crumble brand from global giant Nestlé in early 2018. It then invested $4 million on a factory refit, supported by a $750,000 South Australian government grant and a $900,000 loan from the state government's Investment Attraction Agency.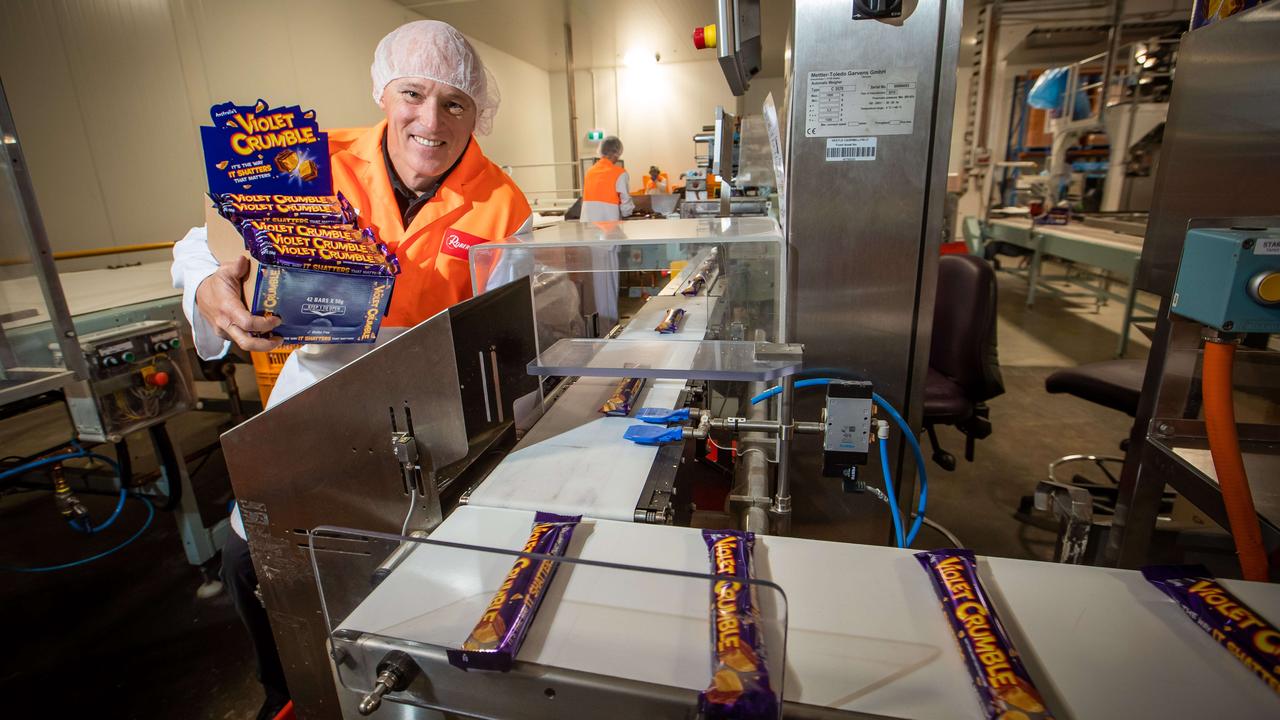 Violet Crumble was first made in Melbourne more than 100 years ago.
Abel Hoadley, who set up A. Hoadley & Company in the 1890s, is credited with inventing the chocolate — with the distinctive purple and yellow packaging said to be a tribute to his wife, Susannah's, favourite flower and colour. The bars have been made in Australia ever since. Nestlé acquired Rowntree Hoadley in 1989, manufacturing Violet Crumble in Melbourne until the Robern Menz acquisition*.
Robern Menz's innovations manager Naureen Ahmed, who has worked with Nestle overseas, said the company was working on introducing the rest of the world to the old Aussie favourite.
"We are taking the brand into new international markets, including Hong Kong and the Philippines, and opening up new channels through duty-free shops at airports for instance," Ms Ahmed said.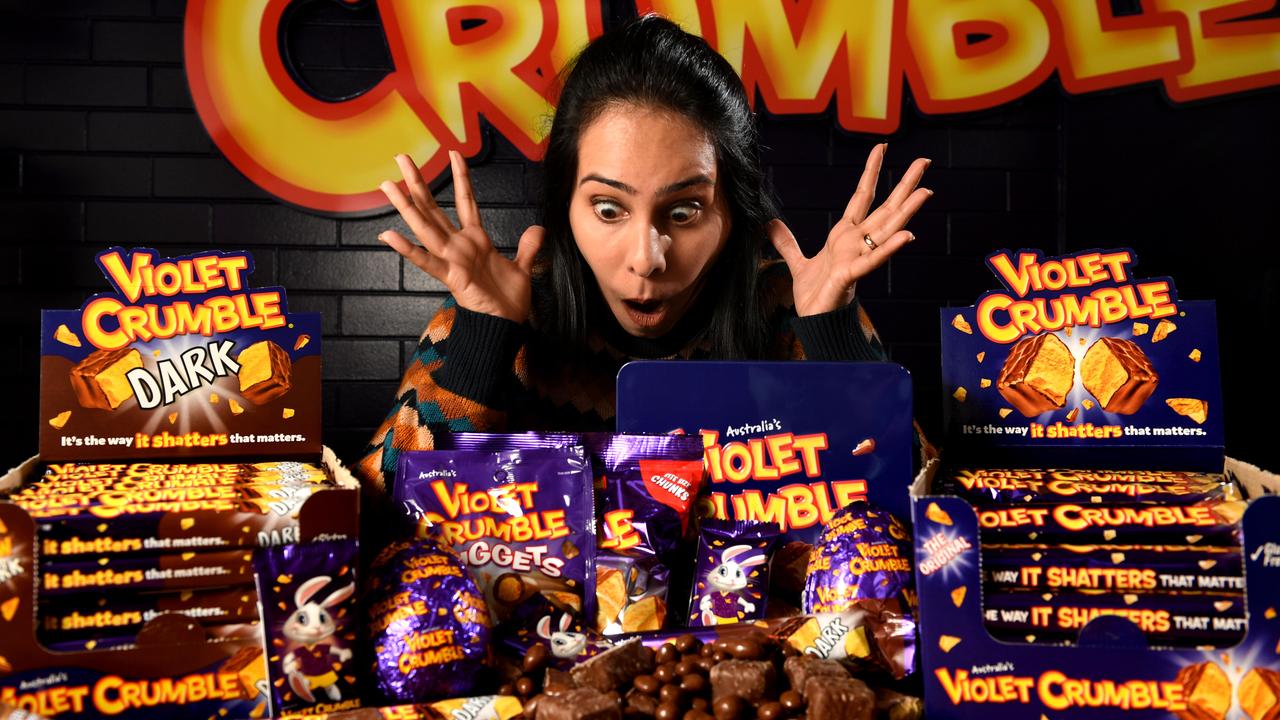 Robern Menz chief executive Phil Sims said more locally made Violet Crumbles eaten around the world means more jobs for locals.
"The impact of expanding into new markets allows us to provide more jobs to locals, which means a lot to us as a proudly South Australian business," he said.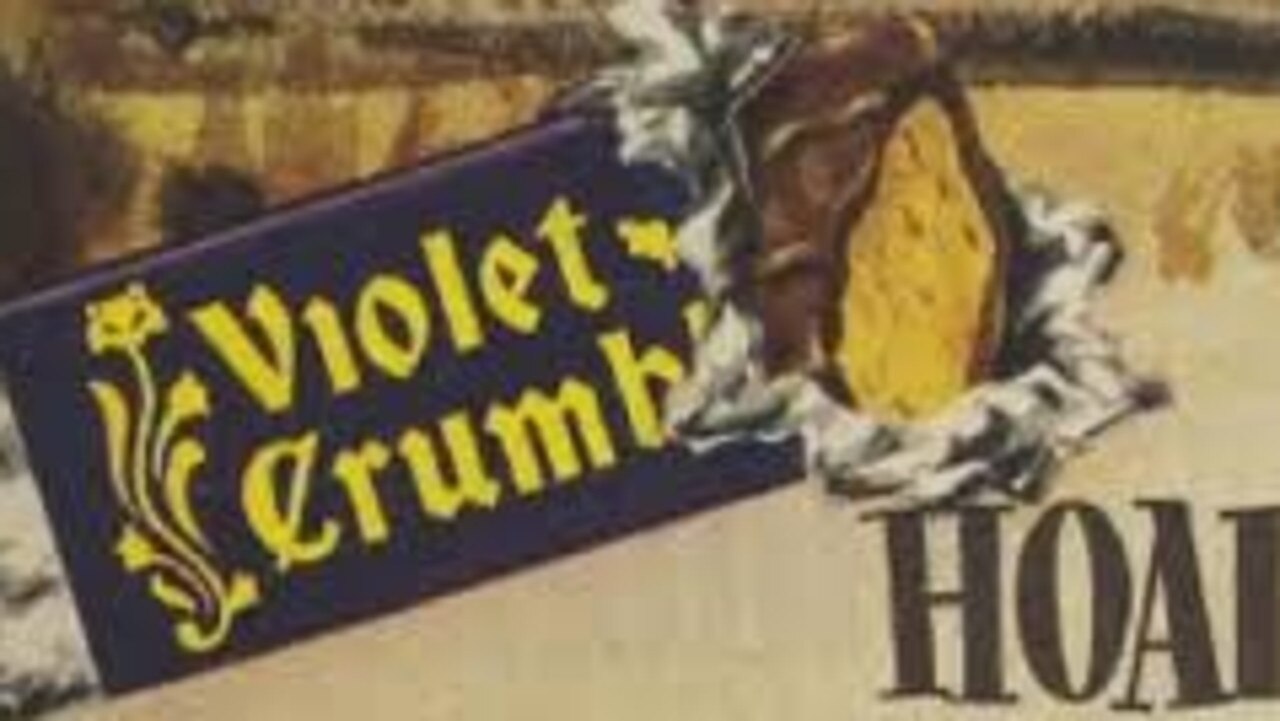 THE FIRST VIOLET CRUMBLES
Abel Hoadley arrived from England in 1865 and began selling jams made with fruit from his own orchard in what is now suburban Melbourne, Victoria.
When he made his first chocolate assortment, he added a piece of honeycomb, which was very popular.
He wanted to make a honeycomb bar to sell separately but as it cooled it absorbed moisture and became sticky, so he coated it in chocolate to keep it crumbly.
Hoadley wanted to call it Crumble but wouldn't have been able to stop other companies using the same name, so he added Violet to the name. The first Violet Crumbles were made in 1913 and were a huge hit.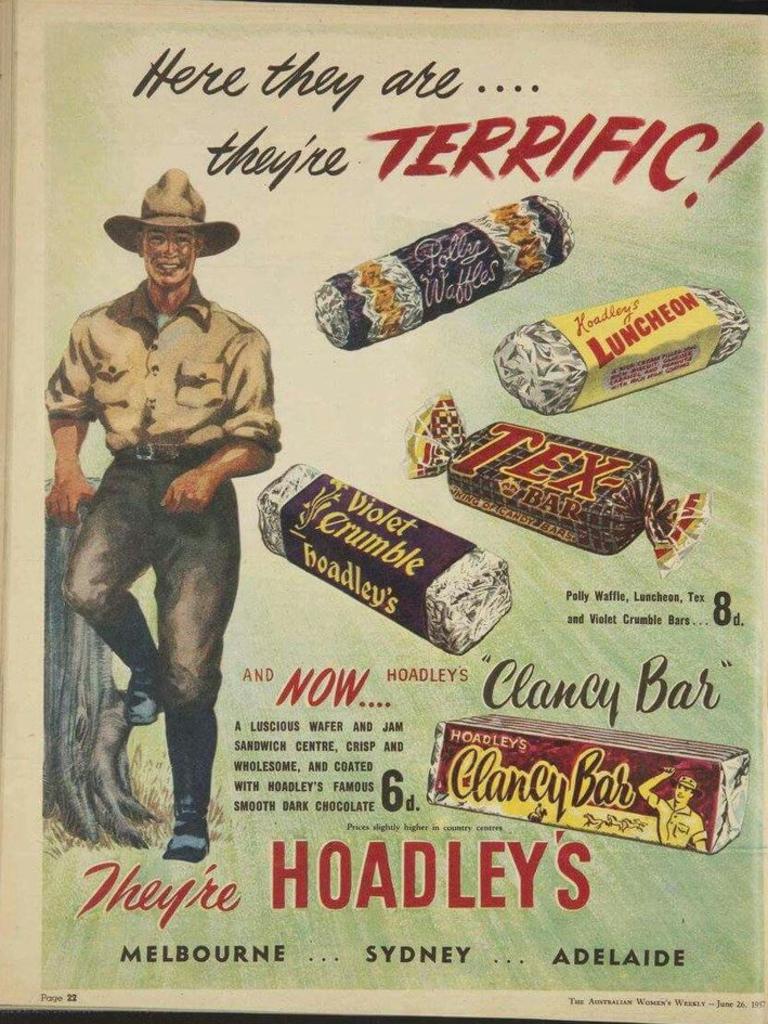 GLOSSARY
purple patch: a period of great success or good luck
iconic: a famous symbol
ramped up: increased a lot
unprecedented: never happened before
acquisition: something that has been bought
EXTRA READING
Is this the best job in the world?
QUICK QUIZ
What state are Violet Crumbles made in?
How did they come to be coated in chocolate?
Why is the wrapping purple?
What company owned Violet Crumbles before Robern Menz?
What products other than chocolate bars did Hoadley's make?
LISTEN TO THIS STORY
CLASSROOM ACTIVITIES
1. Create a Job Ad
Abel Hoadley created a treat we still love today. Create a new treat, chocolate bar or lolly you think will be just as good as a Violet Crumble – or even better! Describe your new treat, write the ingredients, give it a great name and design a wrapper or packet for it.
Time: allow 30 minutes to complete this activity
Curriculum Links: English, Visual Communication Design, Critical and Creative Thinking
2. Extension
Robern Menz bought the Violet Crumble brand from Nestle so that the company could make Violet Crumble bars. If you could buy any brand you wanted, what would it be? Write paragraphs explaining your choice and what you could do to make it even better and more popular.
Time: allow at least 25 minutes to complete this activity
Curriculum Links: English, Critical and Creative Thinking
VCOP ACTIVITY
After reading the article, with a partner, highlight as many connectives as you can find in pink. Discuss if these are being used as conjunctions, or to join ideas and create flow.
HAVE YOUR SAY: What chocolate bar would you like to make?
No one-word answers. Use full sentences to explain your thinking. No comments will be published until approved by editors.