A-I know you! Abbreviated word wins as stars recast in new roles
'AI' named Word of the Year by Collins Dictionary as Kids News joins 'the dominant conversation of 2023' with an AI experiment transforming stars and politicians into a Halloween Hall of Fame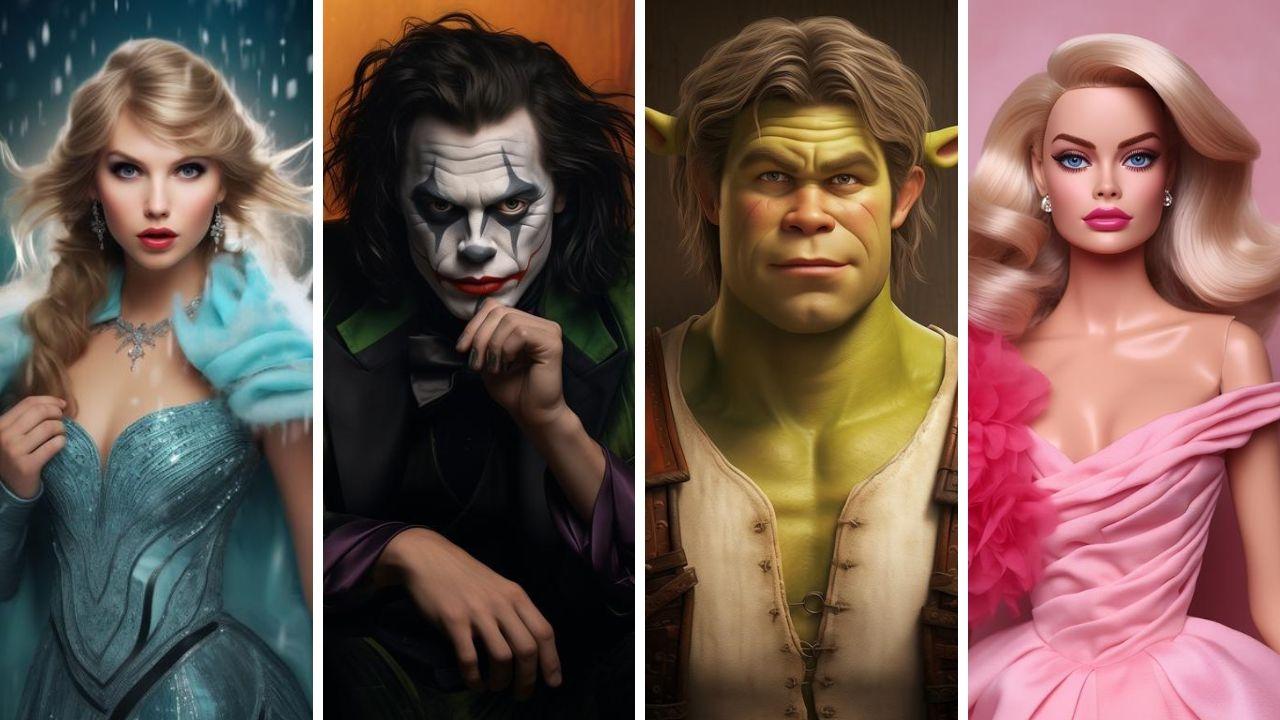 Happy Halloween! These AI-manipulated images of Australian political leaders and international A-listers won't cause any nightmares. Picture: Getty Images Picture: Olivia Harris/Midjourney
"AI"* has been named the Collins Word of the Year for 2023.
According to an AFP report, Collins Dictionary said the abbreviation of "artificial intelligence" had become the dominant conversation of the year.
"We know that AI has been a big focus this year in the way that it has developed and has quickly become as ubiquitous* and embedded* in our lives as email, streaming or any other once futuristic*, now everyday technology," Collins managing director Alex Beecroft said.
Wordsmiths* analysed the Collins Corpus*, a global database with more than 20 billion words drawn from websites, newspapers and magazines. Spoken content from radio, TV and everyday conversations is also considered and new data fed monthly into the Corpus helps the dictionary editors identify new words and definitions as they are born.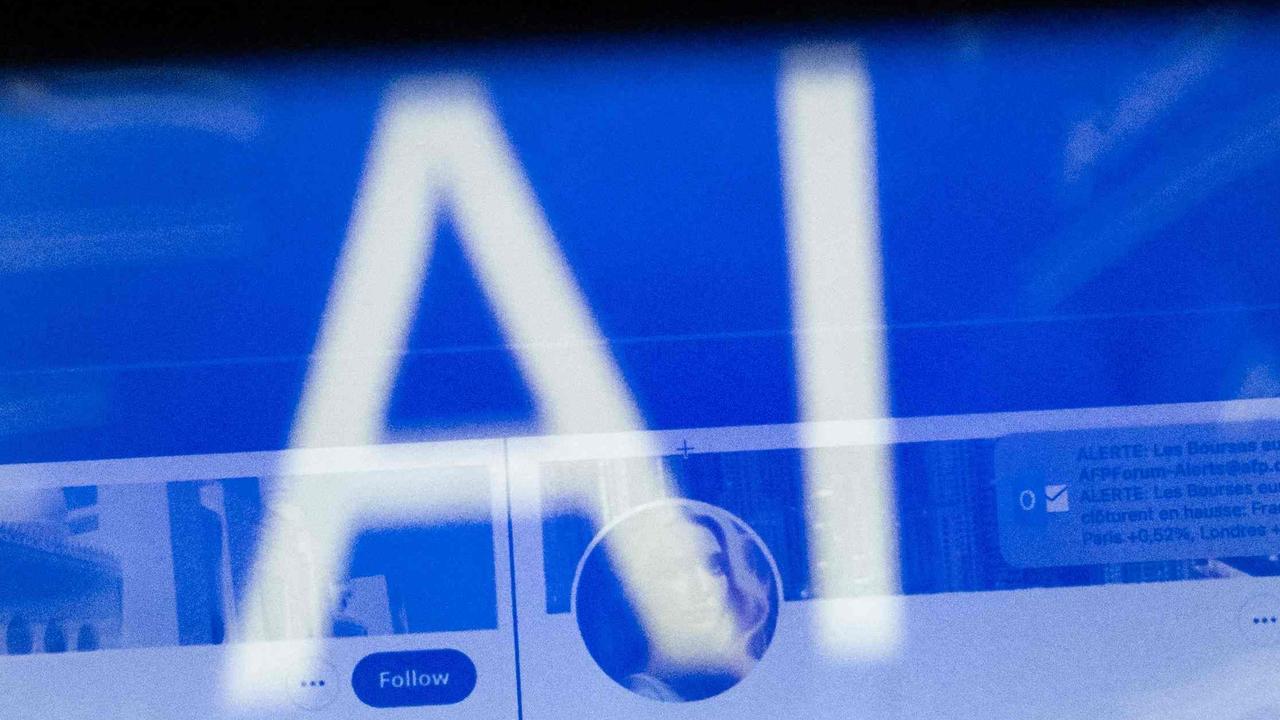 The abbreviation of artificial intelligence, AI has been named the 2023 Word of the Year by Collins Dictionary. Picture: Olivier Morin/AFP
"There was no question that 'AI' has also been the talking point of 2023," Mr Beecroft said.
This week Kids News joined the conversation to celebrate the rapid advance of cool tools in the AI age with our very own Halloween Hall of Hame.
Inspired by British freelance film editor Duncan Thomsen's "spooktacular" images in a recent New York Post story, Kids News and visual storytelling editor Olivia Harris used Midjourney, a generative* AI program that can turn your thoughts into images.
After brainstorming* big names and their possible Halloween alter-egos with the Kids News team, Ms Harris created renderings* of notable* figures to trick and treat readers on October 31, ranging from Australian Prime Minister Anthony Albanese to international superstar Beyoncé.
SCROLL DOWN FOR GALLERY OF AI HALLOWEEN PICTURES
International superstar Beyoncé just can't help looking amazing, even when AI turns her into a witch – check out her render in the Halloween gallery below. Picture: supplied
Ms Harris said the Halloween AI experiment "was the perfect opportunity to have some harmless fun" but the process was also "much harder" than she expected.
"AI can be very pedantic* with the instructions it requires," she said. "Some of the images in the reject pile should never see the light of day."
Particularly troublesome was Mr Albanese as the Wizard of Oz's Tin Man.
PM Anthony Albanese was a political "Wizard of Oz" on his recent visit to the US that included meeting US President Joe Biden, Vice President Kamala Harris, left, and US Secretary of State Antony Blinken, right. But turning him into the Tin Man using AI wasn't easy – see the gallery below. Picture: Alex Wong/Getty Images North America/AFP
"At one point he was a giant silver inflatable floating down a yellow brick road – not quite what I had in mind," Ms Harris said. "I'd say the freakiest was getting the AI to understand what a dalmatian is, despite giving many photo prompts. I had a lot of strange leopard/dog crosses surrounding Nicole Kidman, which I found baffling."
The visual storyteller said she was really happy with how the project turned out, nominating Peter Dutton and Nick Cave as "among the real winners".
"But I'd say my personal favourite is Harry Styles," she said. "It just seems to suit him so well."
Harry Styles is a versatile performer and his Halloween AI render as the Joker is a standout for creator Olivia Harris – see the gallery below. Picture: Handout/Helene Marie Pambrun via Getty Images
Kids News editor Diana Jenkins said Halloween was the perfect time to experiment with AI and transformation.
"If you think about ghoulish fairytales, ghost stories and classic gothic novels like Frankenstein, we often see a total change in the appearance and personality of the main character," she said. "Actors alter themselves for a living, but musicians also take on a persona* or character onstage – and politicians are masters at managing many faces."
Ms Jenkins said it was hard to pick a favourite but said she was "most proud of Chris Hemsworth's alteration".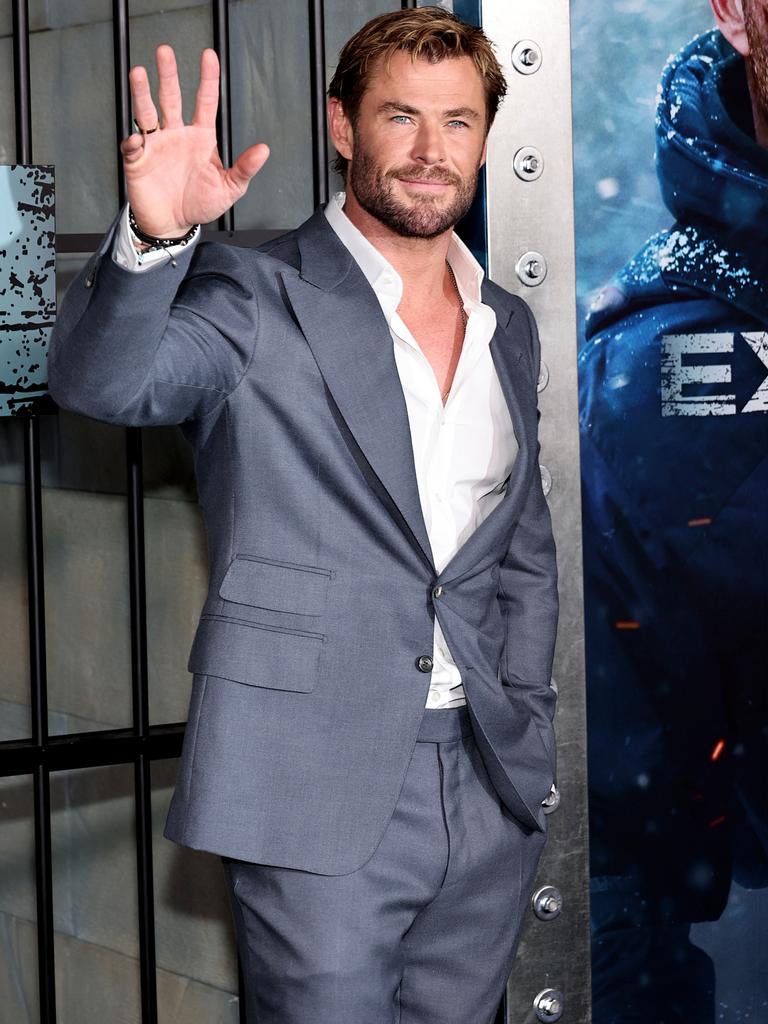 Chris Hemsworth is a bona fide Hollywood heart-throb and action hero – and while plenty of kids will channel the star as Thor when they don their Halloween costume, we had something a little different in mind for the Australian superstar – see the gallery below. Picture: Jamie McCarthy/Getty Images
"Hemsworth plays Thor, the god of thunder, so I thought turning him into Shrek would be especially funny and fun," she said. "Changing him into everyone's favourite ogre up-ends our associations of Hemsworth as a Hollywood superhero, but Olivia's clever rendering does it in a way that is really endearing*.
"I know my own kids are going to love this gallery. With everything happening in the world right now, we just thought that everyone could use a little magic dust this Halloween."
Have a look at the full line-up below and vote in our Kids News reader poll to let us know your favourite!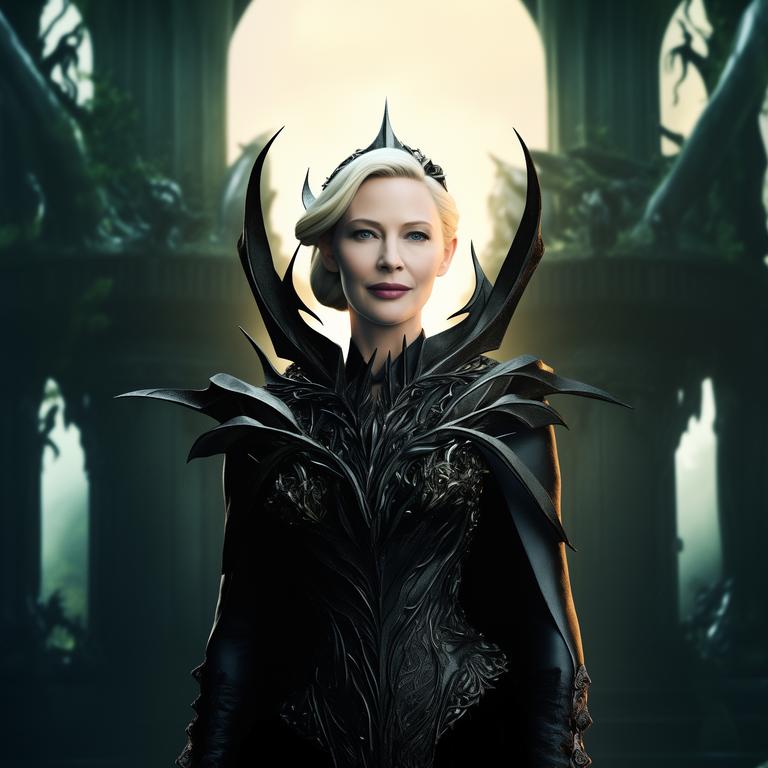 Elegance meets evil: Cate Blanchett takes on the iconic role of Disney's Maleficent.
From The White House to the pumpkin patch, Trumpkin takes centrestage.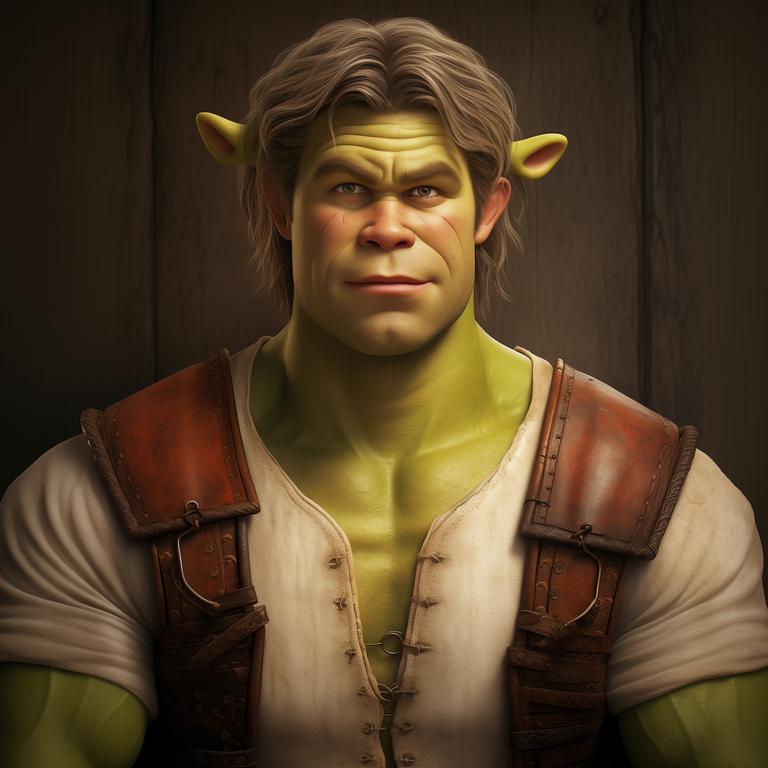 Hemsworth the hunky ogre: Chris brings his flowing locks and Aussie charm to Shrek's swamp.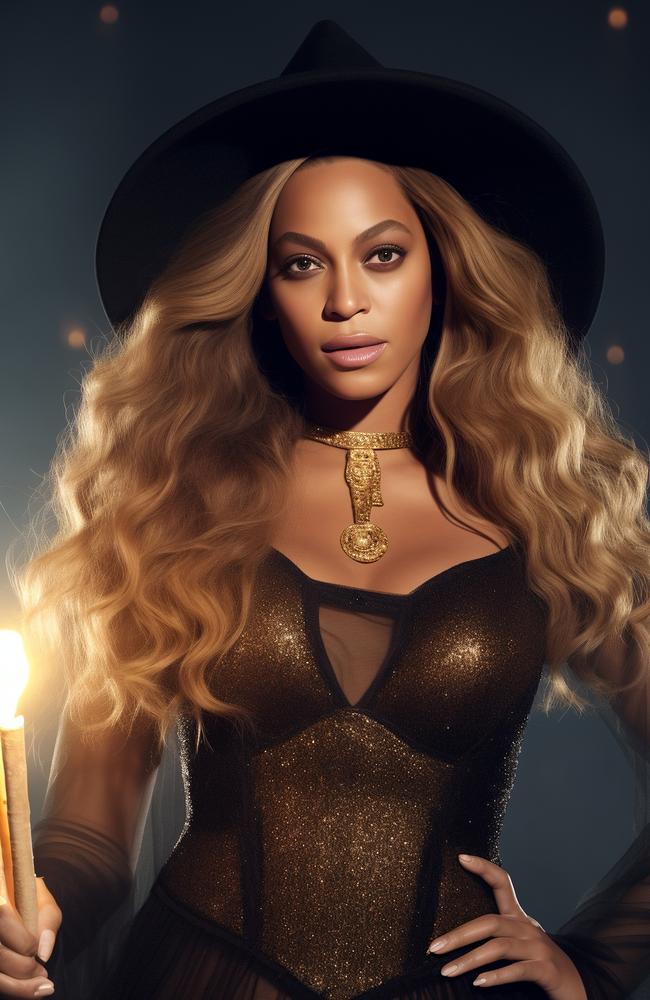 Even as a witch, Beyoncé remains a true diva.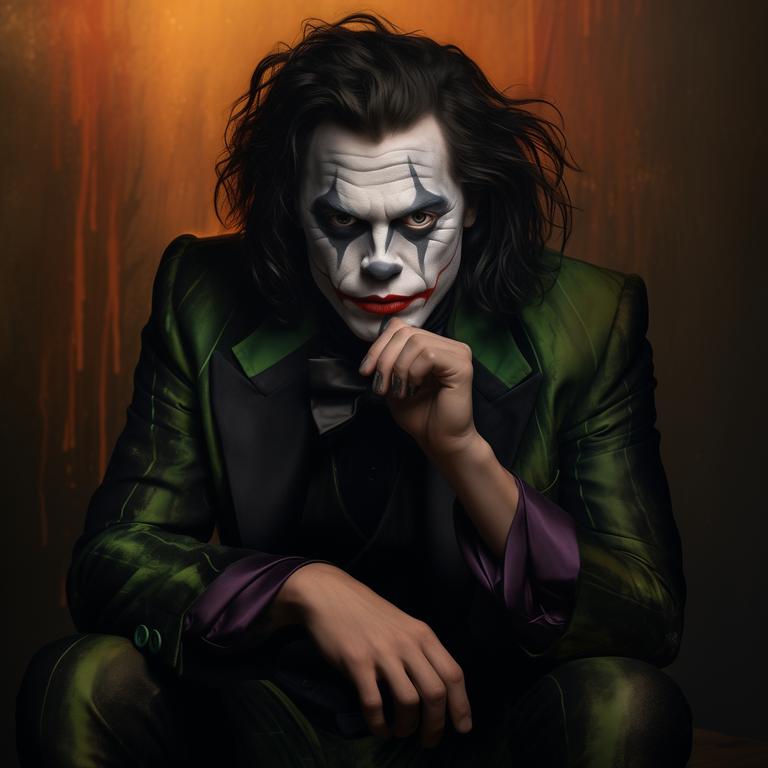 Singer, actor and now supervillain: Harry Styles makes a convincing Joker.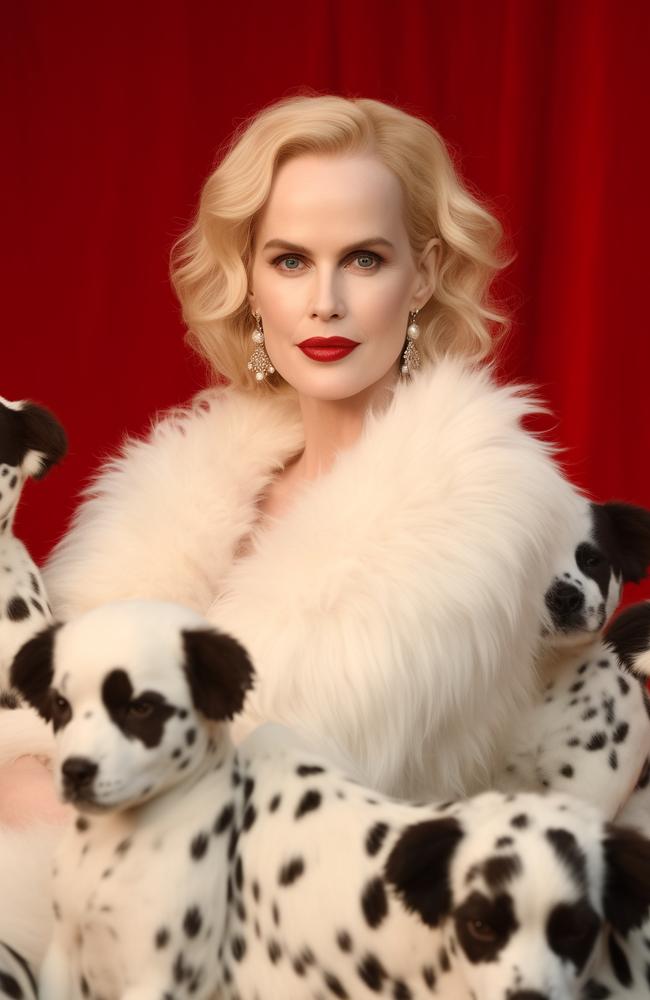 Oscar winner Nicole Kidman becomes a glamorous Cruella de Vil.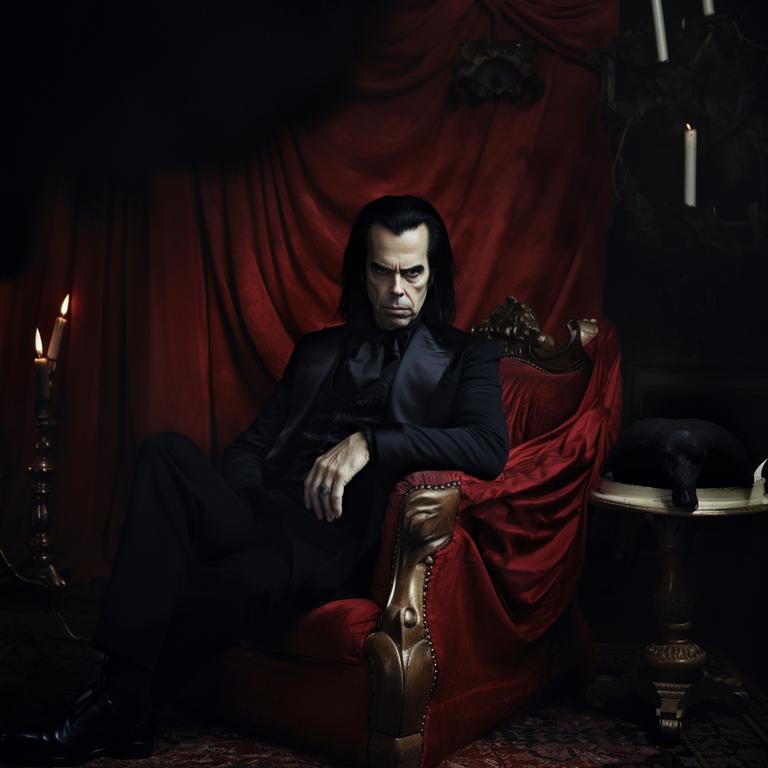 Candlelight illuminates musician Nick Cave in Dracula's lair.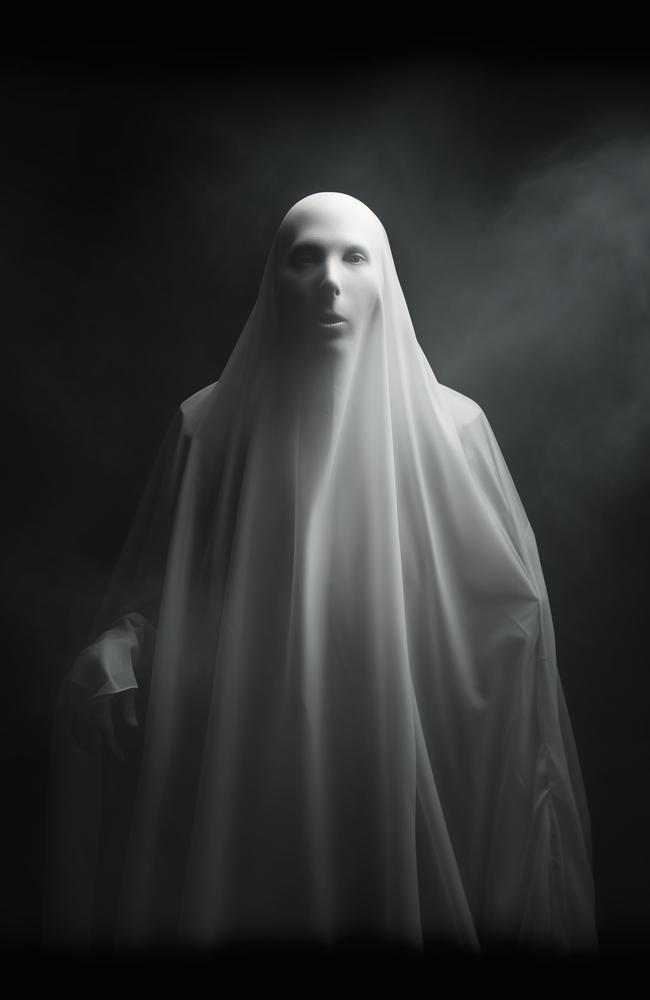 Opposition Leader Peter Dutton takes the form of a ghost for a spooky surprise.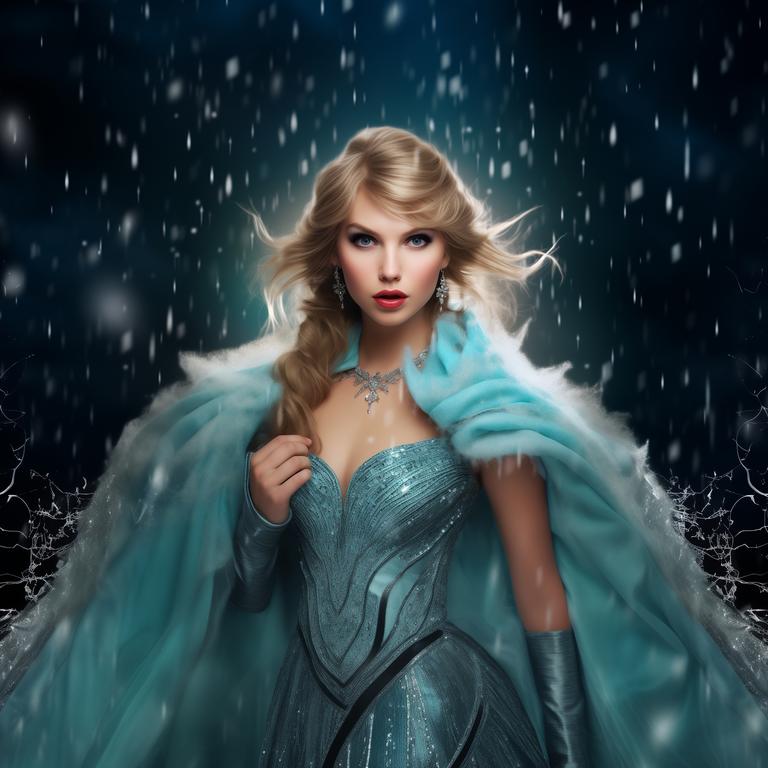 Taylor Swift shakes off the snow as she dons her cape to complete her Elsa transformation.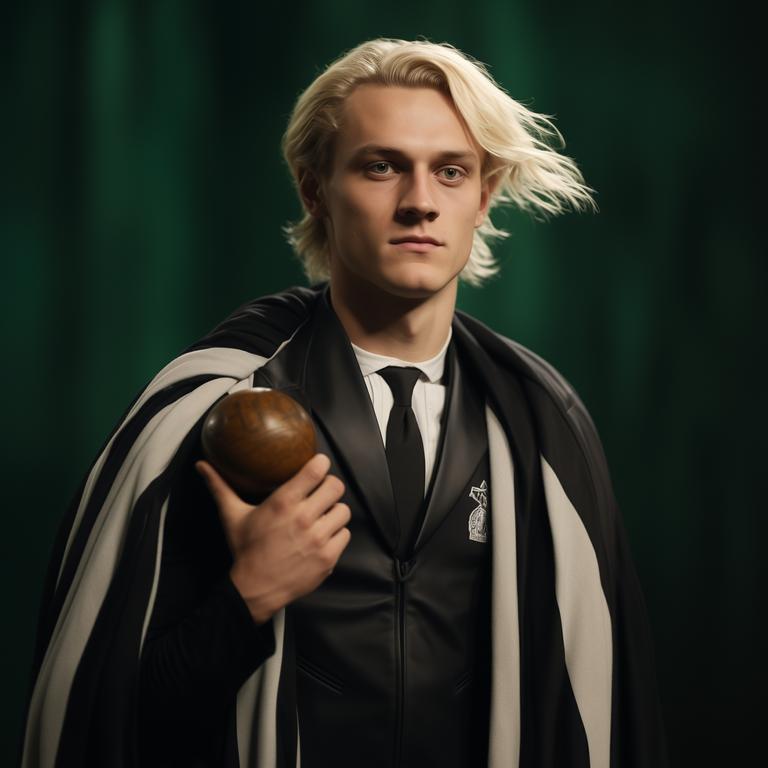 Collingwood's Darcy Moore swaps footy for Quidditch as he signs up for Hogwarts as the new Draco Malfoy.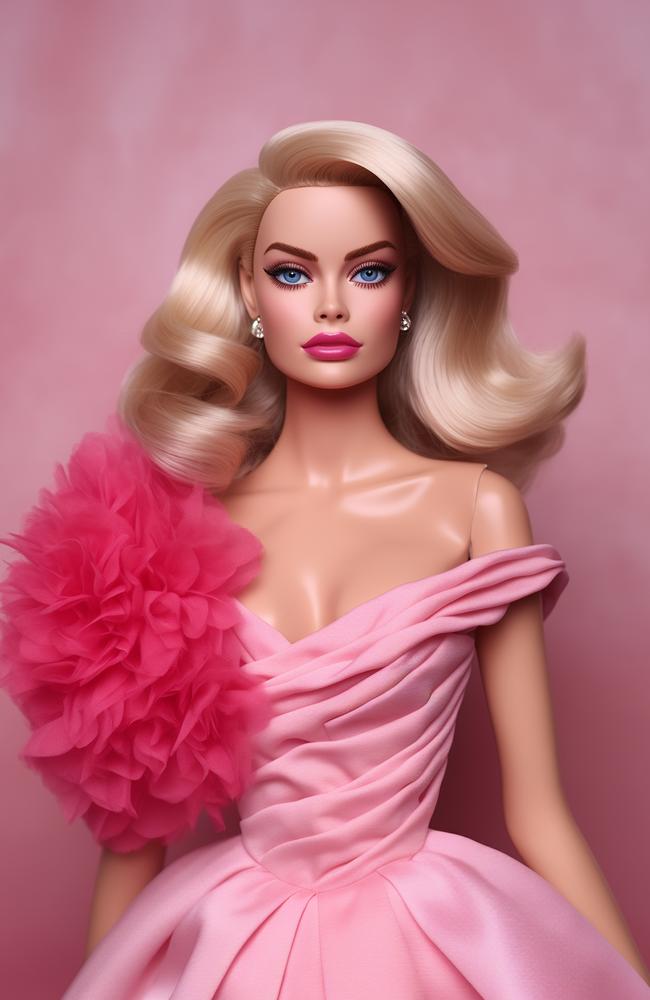 Margot Robbie gets her own plastic-fantastic Barbie doll in honour of the box-office hit.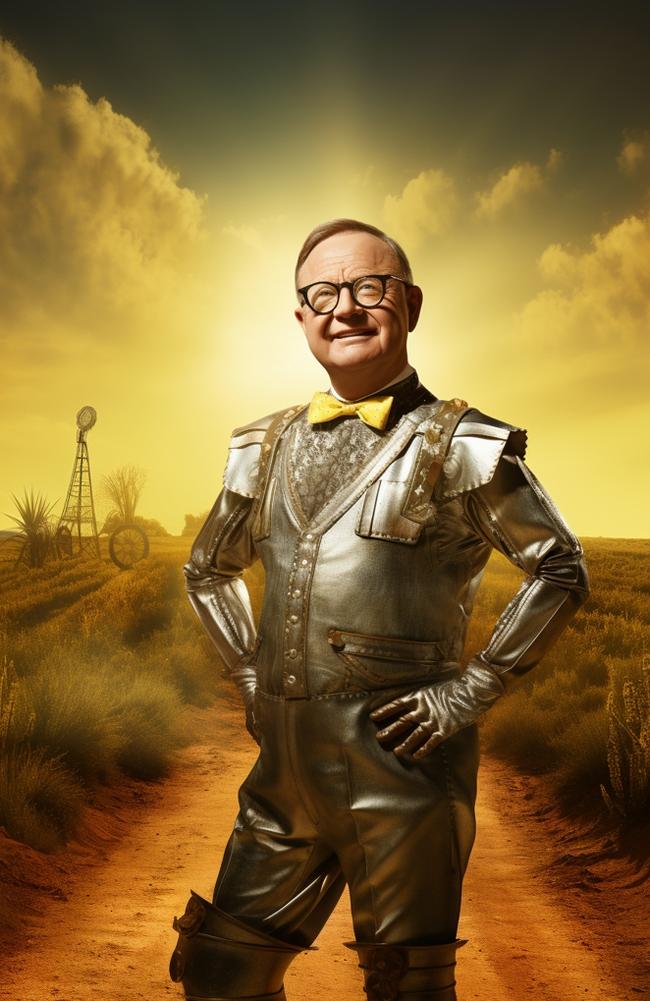 Prime Minister Anthony Albanese takes a stroll down Canberra's Yellow Brick Road as the Tin Man from The Wizard of Oz.
Fierce Wolverine star Hugh Jackman shows us a softer side as Puss in Boots.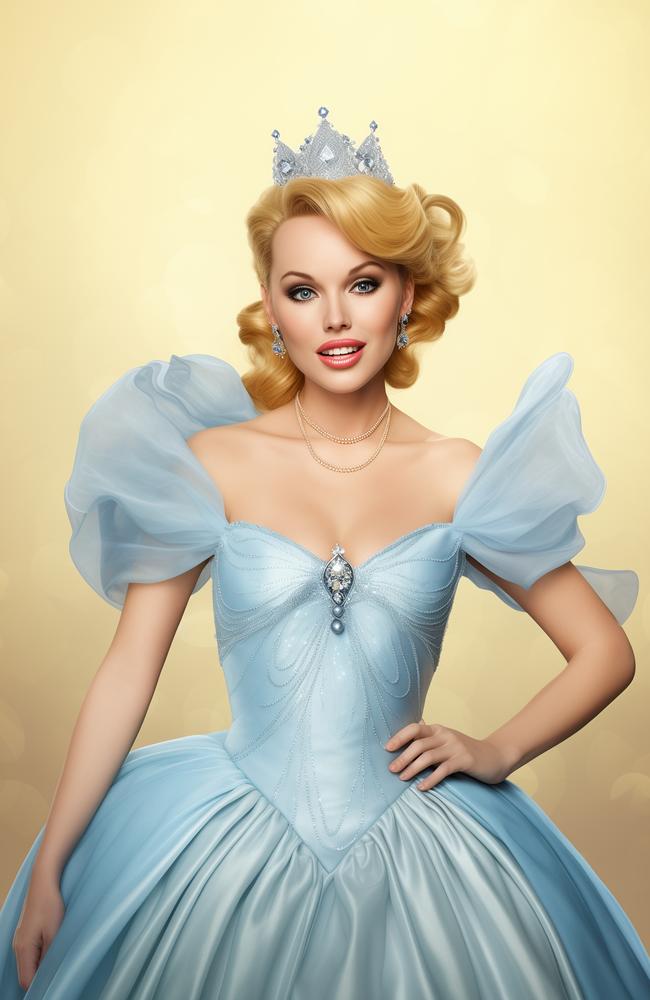 Pure magic as Kylie Minogue becomes Cinderella.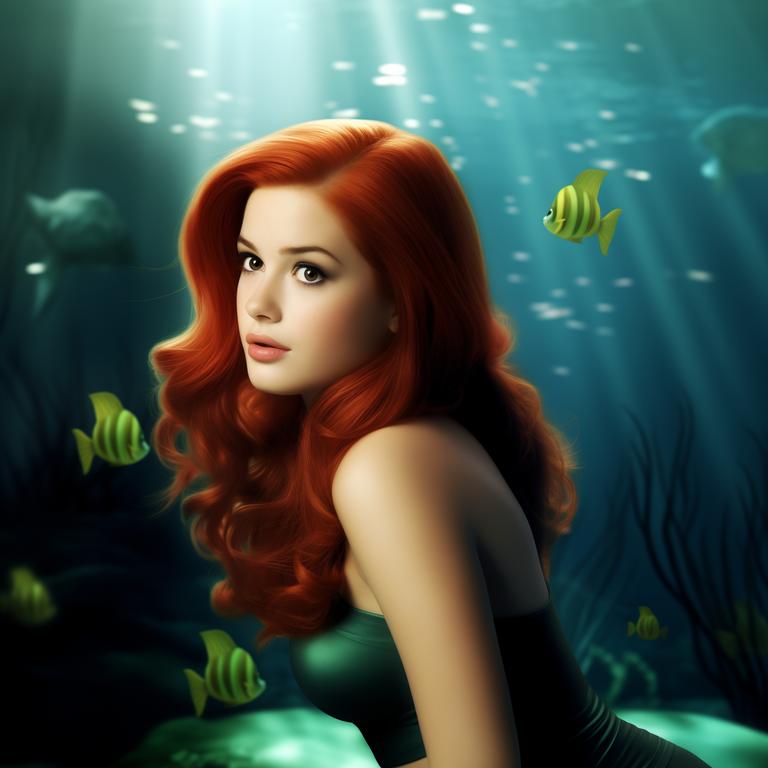 Isla Fisher dives deep into character as Ariel from The Little Mermaid.
Federal Treasurer Jim Chalmers swaps dollars for chocolate coins in character as Willy Wonka.
POLL
GLOSSARY
AI: artificial intelligence, using software programmed to "think" like humans
ubiquitous: appearing, found or present everywhere
embedded: becoming essential to something, firmly attached
futuristic: something that looks or seems very modern, advanced and from the future
corpus: complete or comprehensive collection of something
generative: generating something, like using algorithms in software to create new content
brainstorming: sharing ideas and solving problems in an open, creative way as a group
renderings: the way that certain things are drawn, written, performed
notable: well known for something, exceptional
pedantic: very particular, focused excessively on rules and details
persona: image, a public identity adopted temporarily for a purpose
endearing: loveable, affectionate, sweet
EXTRA READING
Sad reality of common Halloween decoration
Halloween fans ready for a spooky spree
QUICK QUIZ
What is the name of the AI program that Olivia Harris used?
Which render was particularly troublesome to create?
What was the generative program unable to understand?
Which render was Ms Harris' own favourite?
Which transformation was the Kids News editor's favourite and why?
LISTEN TO THIS STORY
CLASSROOM ACTIVITIES
1. Iconic names re-imagined
As you can see in the gallery, there are some big stars and some famous movies featured in this fun AI experiment.
Choose your favourite render from the Halloween gallery and answer the following questions:
1. Who is in the image?
2. Which character have they become?
3. What event or film or book is the character from?
5. What do you like about this AI render the most?
Time: allow 25 minutes to complete this activity
Curriculum Links: English, History, Visual Arts, Personal and Social, Critical and Creative Thinking
2. Extension
Thinking of current world events and imagining things happening in the future, the Kids News editor suggests that "everyone could use a little magic dust this Halloween"? Why might you be able to use some fun this Halloween? It could be to stop thinking about current world events, something sad or bad in the news, politics, the environment or even a sporting injury or result that didn't go your way.
If you create an image as part of what you want to portray, be sure to caption it to help the viewer understand what you are trying to say.
Time: allow 15 minutes to complete this activity
Curriculum Links: English, Visual Arts, Personal and Social, Critical and Creative Thinking
VCOP ACTIVITY
Imaginative dialogue
Imagine you can move between the settings depicted in the gallery and talk to the public figures collected there.
Create a conversation between two of the famous people featured – you may need or want to include yourself as one of them. Don't forget to try to use facts and details from the picture's caption and the extra information in the glossary to help make your dialogue as realistic as possible.
Go through your writing and highlight any punctuation you have used in green. Make sure you carefully check the punctuation used for the dialogue and ensure you have opened and closed the speaking in the correct places.