Khawaja shares sneaker secret and sage advice with junior journo
Cub sports reporter Mabel Tovey asked test cricketer Usman Khawaja how he handles hecklers – WATCH THE VIDEO to pick up interview tips before submitting your Junior Journalist entry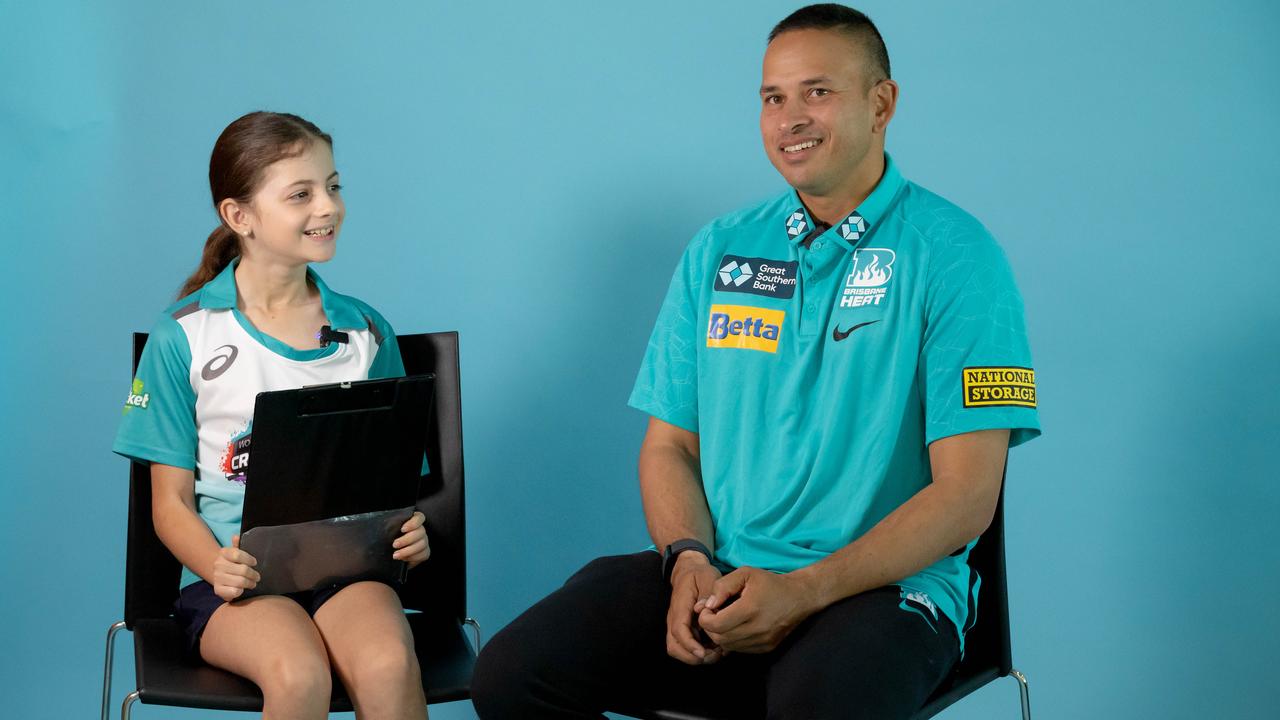 Queensland cup reporter Mabel Tovey interviewed Usman Khawaja for Tiny Edition – watch the video to pick up some top techniques. Picture: Richard Walker
Asked how he handles hecklers by junior journalist Mabel Tovey, Australian cricketer Usman Khawaja said he will "always stand up for himself".
The Brisbane Heat star and test opener shared his thoughts in a candid interview with the 10-year-old cricket fan for The Courier Mail's online series, Tiny Edition, where children interview celebrities.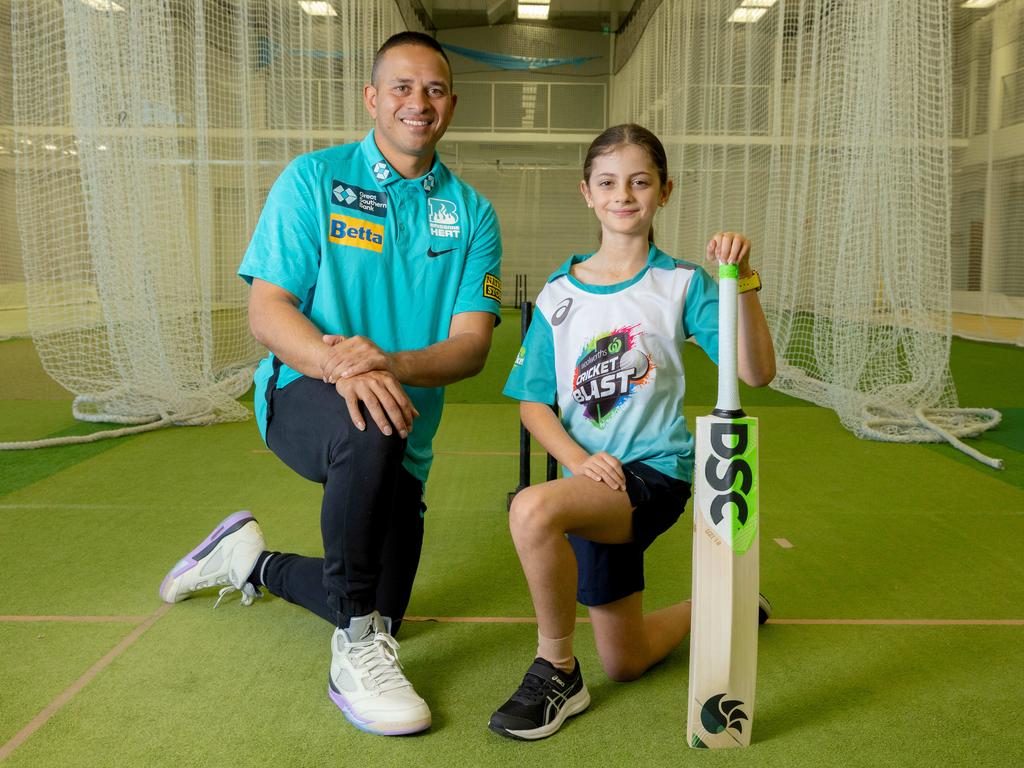 Mabel Tovey interviewed Usman Khawaja for The Courier Mail series Tiny Edition – who could you interview for the Kids News Junior Journalist competition? Picture: Richard Walker
Heckling was one of many topics Mabel asked the cricket legend about, with Khawaja sharing hilarious stories like his most embarrassing moment on field, life as a dad to two girls and what prompted his secret sneaker obsession.
Cub reporters currently working on their entry for the Kids News Junior Journalist competition can pick up some videography and interview techniques thanks to The Courier Mail's Tiny Edition team.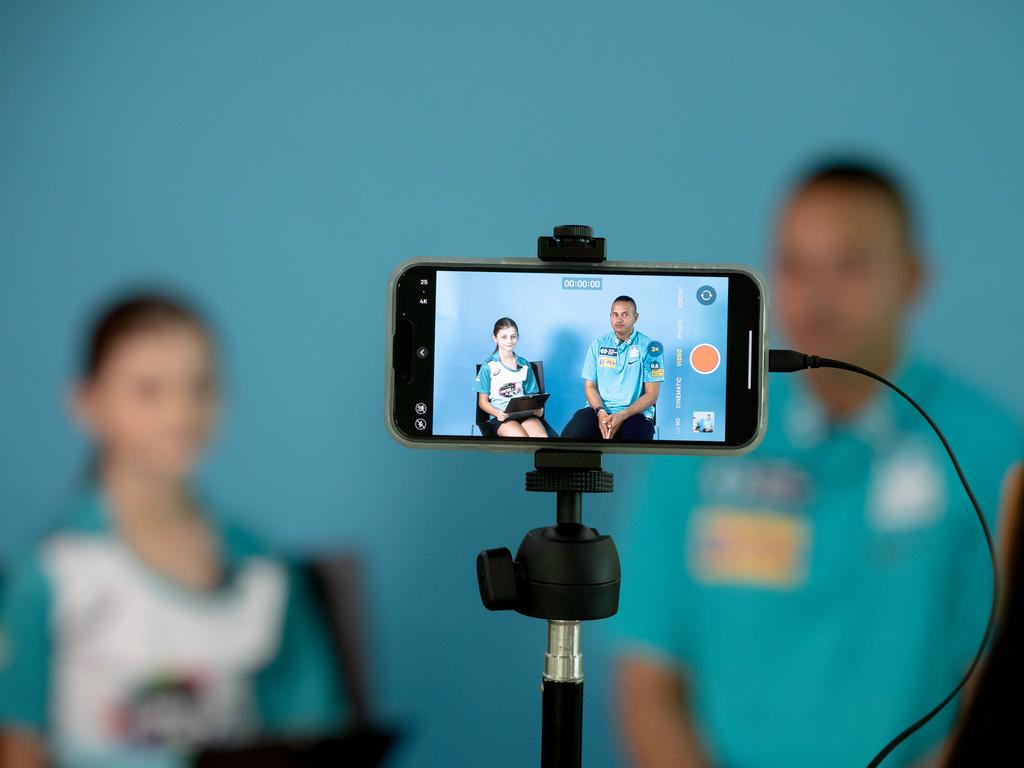 If you have access to a smartphone, you have the main equipment you need to create a compelling newsreel for the Kids News Junior Journalist competition. Entries are open until October 27. Picture: Richard Walker
WATCH THE FULL INTERVIEW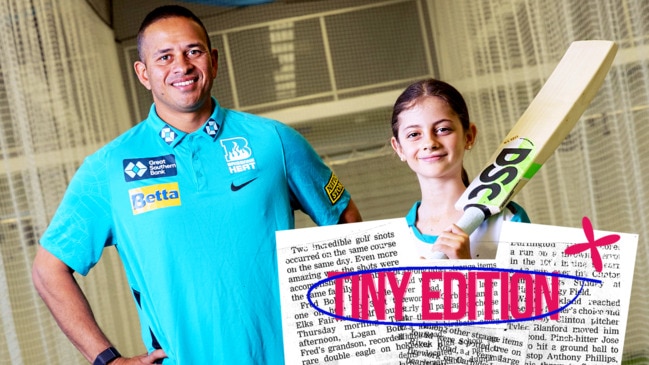 CALLING ALL CUB REPORTERS
The search is on for the next generation of news breakers with the Kids News Junior Journalist competition. A great way for kids to develop a range of literacy skills drawing on writing, editing, producing and presenting, this free competition is open to students across Years 3-9, with four categories for both primary and secondary students:
News story – print
News story – video
Sports story – print
Sports story – video
The grand prize winner will score a guest appearance on Channel 10's Studio 10 program, hosted by Narelda Jacobs. There are also four $1000 gift cards for secondary students and four $750 gift cards for primary students up for grabs.
Kids can submit written and video entries until 5pm AEST on Friday 27 October.
HOW TO ENTER
Teachers and students can watch Kids News' Junior Journalist videos for tips, then access the entry and consent forms, all at kidsnews.com.au/junior-journo
Email your students' written or video stories, along with the completed consent and entry forms, to juniorjournalist@news.com.au before 5pm on October 27.
Video entries should be submitted as a MP4 file.