Junior Journalist part 1: how to write a news story
Part 1 of our Junior Journalist series explains what makes a story newsworthy and what you need to know to get writing
Deciding if a story is newsworthy means considering if it is interesting enough to enough people that it should be in the news. Picture: Abi Fraser
Part 1 of our Junior Journalist series will help you understand what makes a story newsworthy.
Being newsworthy means something is considered important enough to enough people that it should be in the news.
But how do you measure this?
Watch the video of junior journalist Aditya and the Kids News team for some simple steps to help you decide if a story you're thinking of writing is newsworthy.
WATCH THE VIDEO NOW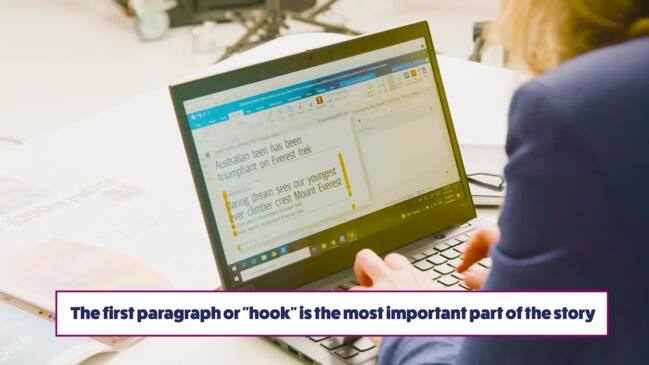 DOWNLOAD THE FACT SHEET AND CLASSROOM ACTIVITIES BELOW