Young filmmaker launches kids YouTube channel Towney Time
First Nations filmmaker Penelope Towney has launched her very own YouTube channel to educate and entertain kids all over the world – and maybe even beyond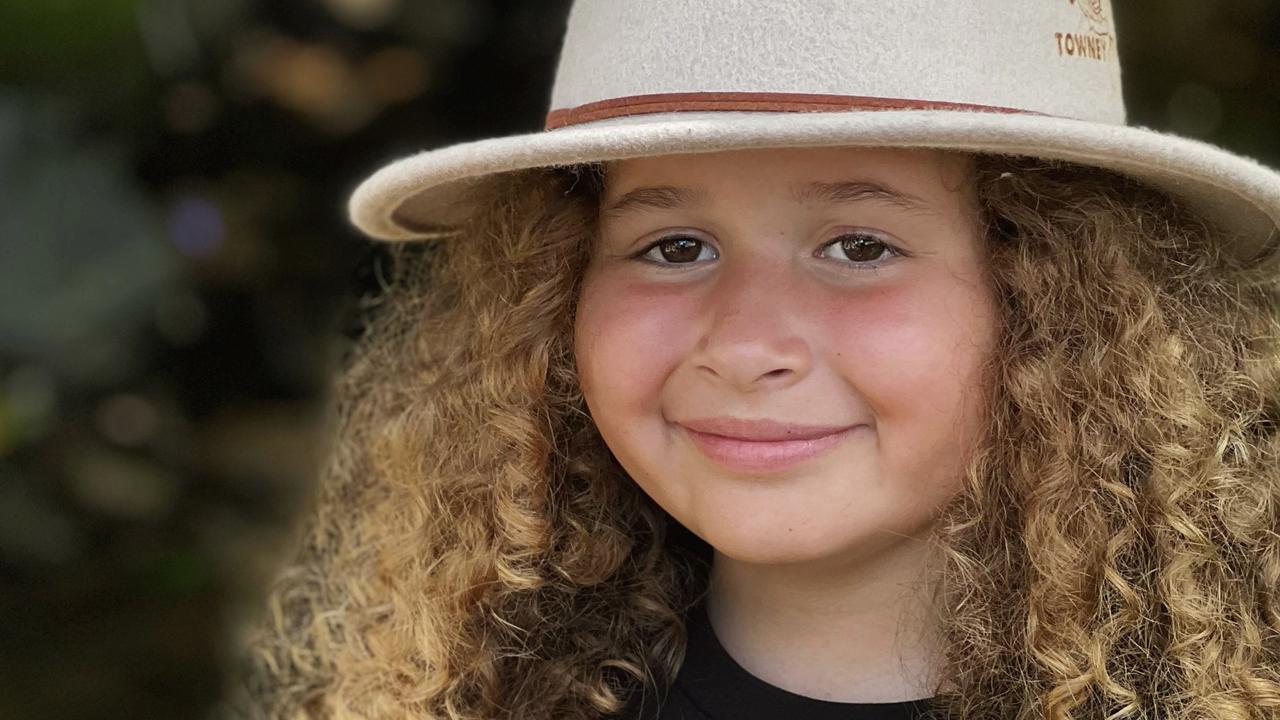 Nine-year-old Indigenous filmmaker Penelope Towney has launched her own YouTube channel Towney Time. Picture: Kezia Davis
One young Australian filmmaker has intergalactic dreams.
Wiradjuri and Palawa filmmaker Penelope Towney has started her very own YouTube channel, Towney Time, and hopes one day it will be watched from outer space.
The nine-year-old is no stranger to the camera, having made her first short film for NITV, The Land We're On, at the age of seven.
Inspired by YouTubers like Moriah Elizabeth and Eystreem, she has now decided to join the world of content creation to share stories that educate and entertain.
The first episode, The Emu in the Sky, includes an interview with Wiradjuri astrophysicist Kirsten Banks and is about a constellation of stars important to the Wiradjuri people.
The second episode will premiere Thursday evening – and is set to be a cracker.
Penelope Towney interviewed Wiradjuri astrophysicist Kirsten Banks (left) in episode one. Picture: supplied
"Episode two of Towney Time is all about the Bellambi Beach Sea Serpent – a local fishing legend from the 1930s where I live on Dharawal Country in the Illawarra," said Penelope.
"I retell the story and pose the question, 'Do Sea Serpents really exist?'"
Penelope said the channel would include videos about art, science and gaming as well as pranks and reviews. It would also include more interviews with people she looked up to.
One of the coolest things about Towney Time was that it shared Penelope's languages and cultures as a Wiradjuri and Palawa kid, she said.
Behind the scenes at a Towney Time shoot. Picture: supplied
"I'm very proud to be a part of the longest continuing culture on the planet," Penelope said. "I'm proud of my connection to Country and I'm proud of my Mob.
"Towney Time is a fun way for me to be able to express myself and if people are able to learn from the different things that I research, then I think that is really cool."
But it's not all about learning – Penelope also wanted to create a space for people to relax.
"Learning can be fun and knowledge is power, but it's also important to take brain breaks to feel your best," she said.
One thing she hoped to do as part of Towney Time was take her central bearded dragon (Gadungul), which was almost nine-years-old, back to his traditional home land in Uluru so he could place his feet in the red dirt.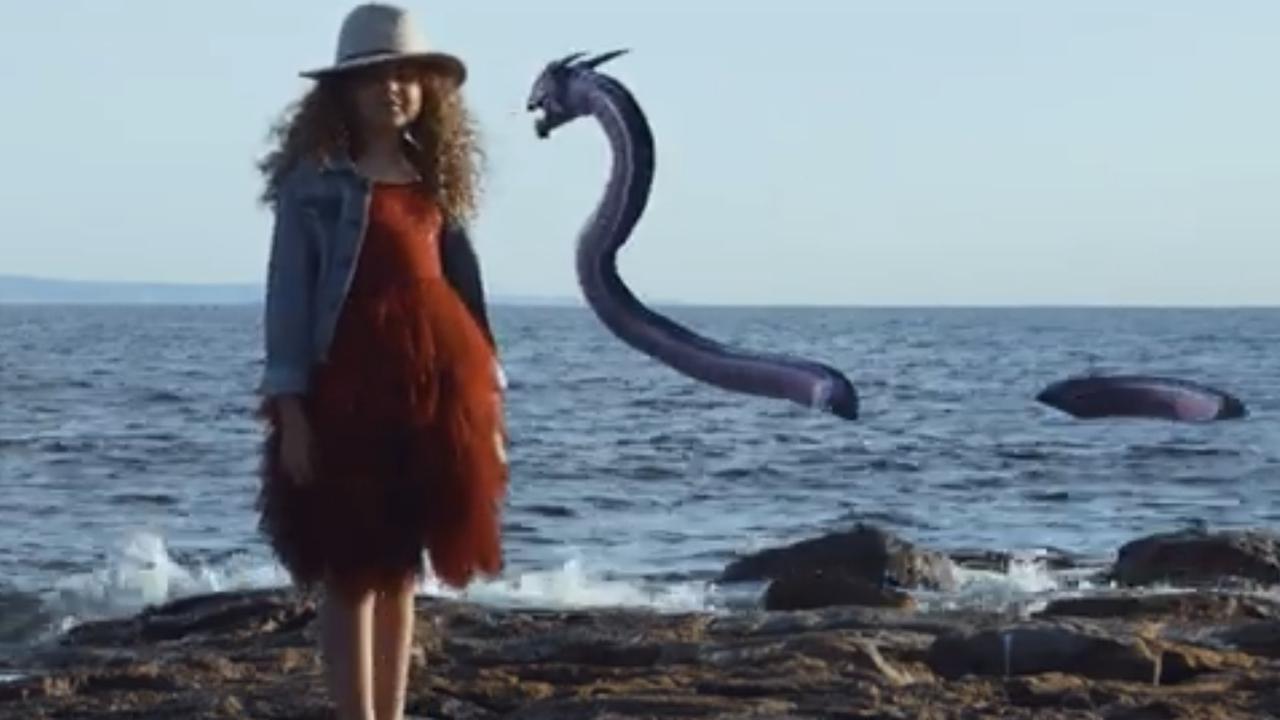 In episode two she asks, "do sea serpents really exist?" Picture: supplied
An even bigger ambition was to travel to America and invite one of her favourite singers, Dolly Parton, to do an episode of Towney Time with her. She admired the famous country singer because she had given more than 213,000,000 books to kids who may not have otherwise had access to them.
One of her favourite quotes is from Ms Parton – "Find out who you are and do it on purpose."
Being yourself was an important value for Penelope, who said when it came to growing up, it was not just your job choice that mattered.
"(When I grow up) I'd like to be an actor, an author, a motivational speaker and a scientist," she said, adding she also hoped to "lead a happy and healthy life – and to be myself."
Making YouTube content involved lots of planning, rehearsing and filming. To other kids thinking of starting their own channel, she said, "Don't hold back."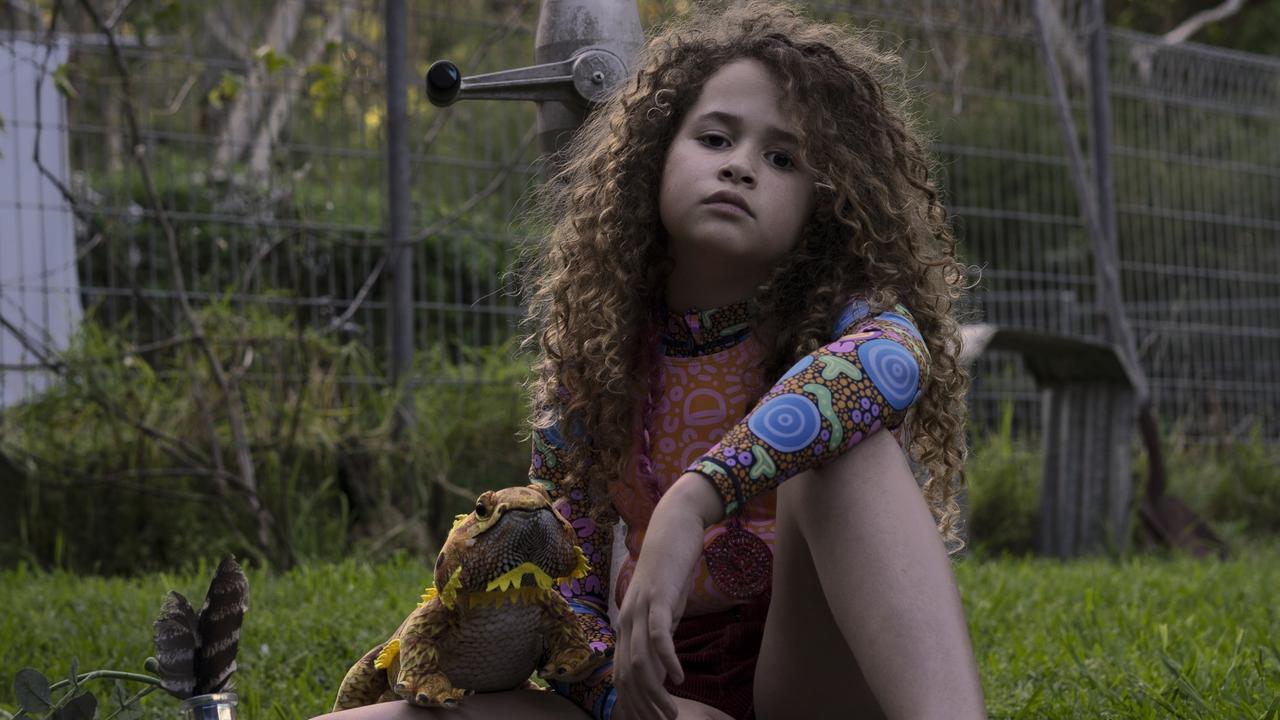 Filmmaking is a good way to express yourself – and show off your bearded dragon, of course. Picture: Kezia Davis
"It is important to have a good support network though so if you don't have that at home, ask a teacher or mentor about how to get started," she said.
"Research your content, dream up a name and go for it!"
She was very thankful for support from her mum.
"The freedom of being able to create anything I can imagine is really dhirrangal (important in Wiradjuri) to me," she said.
"I'd love to see it viewed internationally and I'd also love to see it viewed via rocket by astronauts up in space.
"I'd love to have sponsors and to travel the world filming episodes of Towney Time. That would be marambangbilang – a Wiradjuri word meaning really good!"
You can watch Towney Time at youtube.com/@towneytime
POLL
GLOSSARY
intergalactic: relating to outer space
Wiradjuri: a First Nations group from the central west and westerns slopes and plains regions of NSW
Palawa: First Nations people from Tasmania
astrophysicist: a scientist that studies how planets and stars work
constellation: a group of stars
motivational speaker: someone who inspires others by giving speeches and presentations
mentor: someone you look up to who can guide and support you through life
sponsors: companies that pay for YouTubers to make videos about them
EXTRA READING
Meet Australia's youngest First Nations filmmaker
Jess Mauboy and Mitch Tambo sing the same tune
Song to save Indigenous languages
QUICK QUIZ
1. What is the name of Penelope Towney's first short film played on NITV?
2. What are the names of two YouTubers that inspired Penelope to start her own channel?
3. What are two things Penelope hopes she will be able to do on Towney Time?
4. What question does Penelope ask in episode two: The Bellambi Beach Sea Serpent?
5. What is the Wiradjuri word for important?
LISTEN TO THIS STORY
CLASSROOM ACTIVITIES
1. Make a poster
Imagine that you have been chosen to design a poster. Your poster will be sent to all schools and will be put up in the classrooms. Its purpose is to convince kids about the importance of being themselves. Create a poster that will help kids understand why they should feel proud about being who they are.
Time: allow 30 minutes to complete this activity
Curriculum Links: English, Civics and Citizenship, Personal and Social Capability
2. Extension
What do you think your school could do to help you and other students learn about identity and we can celebrate our differences? Describe two activities or events that you think would be great ways to help do this. For each activity or event, add some sentences explaining why you chose it.
Time: allow 25 minutes to complete this activity
Curriculum Links: English, Civics and Citizenship, Personal and Social Capability
VCOP ACTIVITY
Read this!
A headline on an article – or a title on your text – should capture the attention of the audience, telling them to read this now. So choosing the perfect words for a headline or title is very important.
Create three new headlines for the events that took place in this article. Remember, what you write and how you write it will set the pace for the whole text, so make sure it matches.
Read out your headlines to a partner and discuss what the article will be about based on the headline you created. Discuss the tone and mood you set in just your few, short words. Does it do the article justice? Will it capture the audience's attention the way you hoped? Would you want to read more?
Consider how a headline or title is similar to using short, sharp sentences throughout your text. They can be just as important as complex ones. Go through the last text you wrote and highlight any short, sharp sentences that capture the audience.