Why Prince William and Kate Middleton's kids can't eat with them — even at Christmas
On official occasions including Christmas, Princes Louis and George and Princess Charlotte are banished from the dinner table for one very royal reason. Find out what it is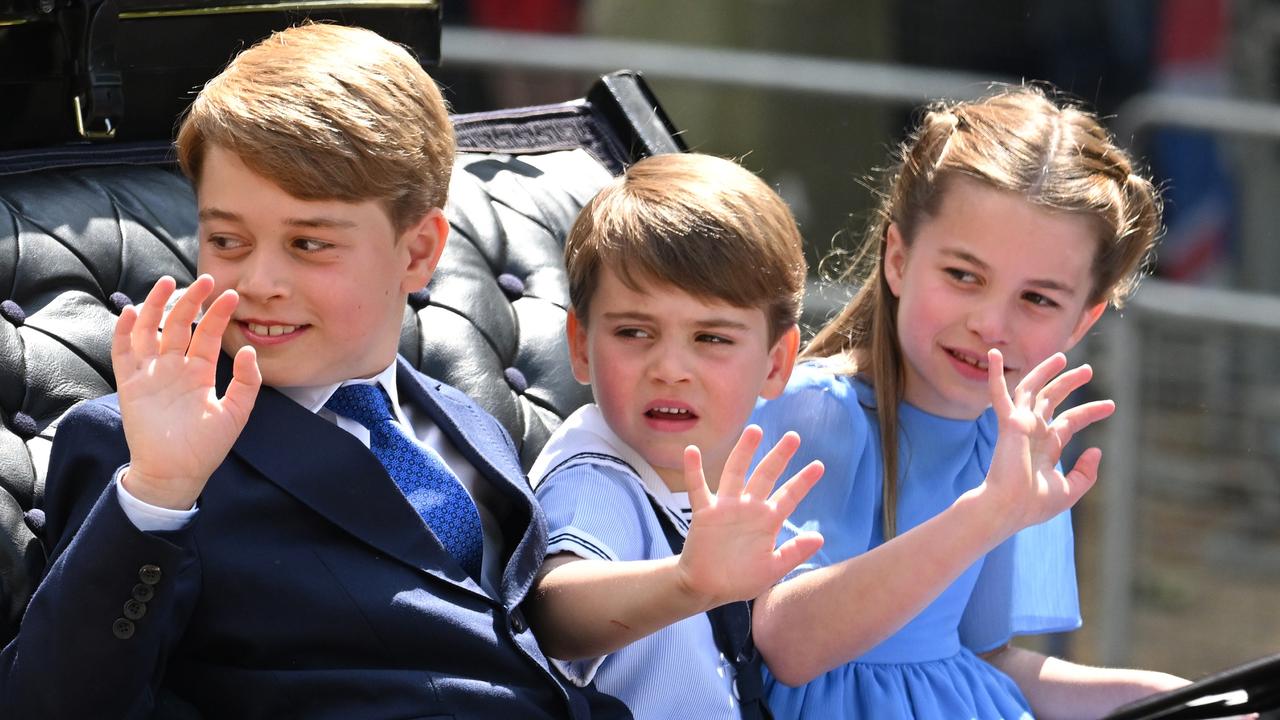 Prince George (left), Prince Louis and Princess Charlotte in the carriage procession at Trooping the Colour during Queen Elizabeth II Platinum Jubilee in 2022. Picture: Karwai Tang/WireImage
When it comes to dinner time on special occasions, it's straight to the kids' table for Prince Louis, Princess Charlotte and Prince George.
A former royal chef has revealed the young children of the Prince and Princess of Wales are not permitted to sit with their parents during holidays and official dinners for one particular reason.
"(They) aren't allowed to sit with the adults until they have learned the art of polite* conversation," chef Darren McGrady told Harper's Bazaar magazine.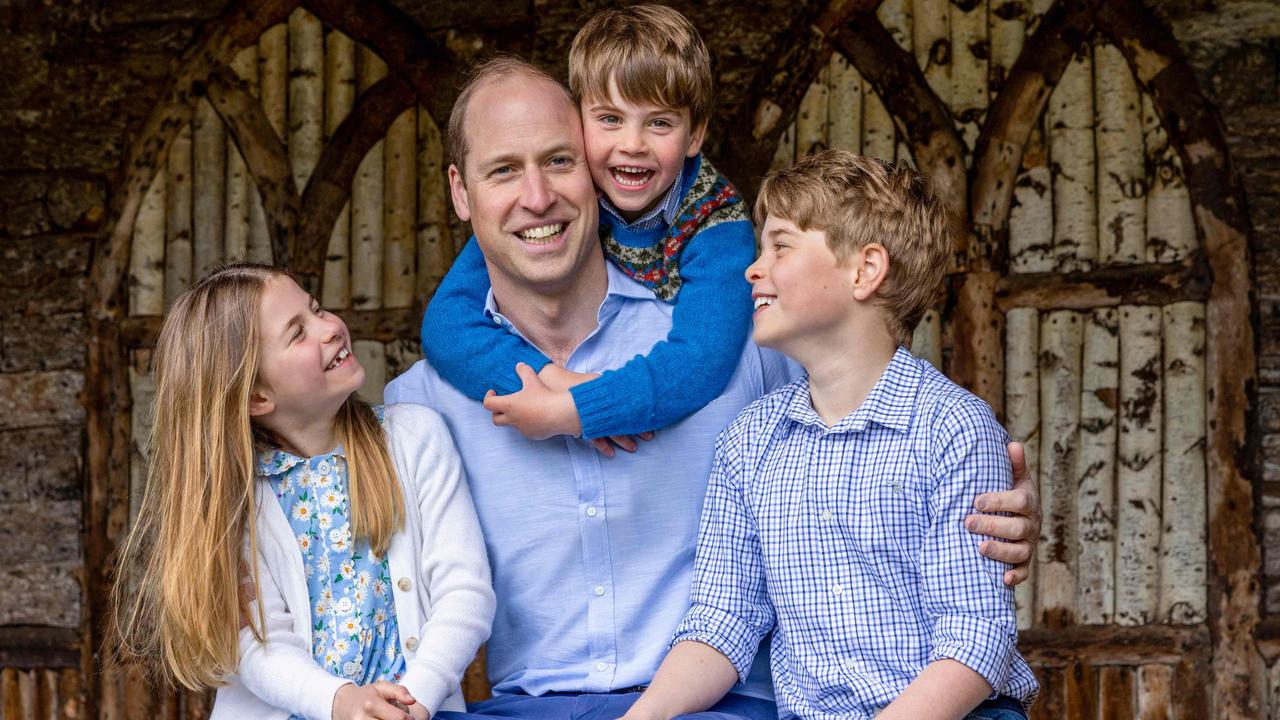 Britain's Princess Charlotte, Prince Louis (top) and Prince George celebrate Father' Day with their dad Prince William. Picture: Millie Pilkington/Kensington Palace/AFP
The chef revealed that even at Christmas, the three children will eat their festive* feast* with their nannies in the nursery instead of with mum Kate and dad William.
"The children always ate in the nursery until they were old enough to conduct themselves properly at the dining table," Mr McGrady explained.
Mr McGrady, who worked for 15 years for both the late Queen Elizabeth II and Prince Williams's mother Princess Diana before she died, said it was the nannies' job to "educate" the young royals' palates*.
"The royal nursery wasn't just for educating the minds of the young royals but educating their palates, too," Mr McGrady said.
"(The) nanny always had control of the menu and made sure they ate balanced meals that included not only lots of healthy vegetables but introduced them to new grown-up dishes, too," he said.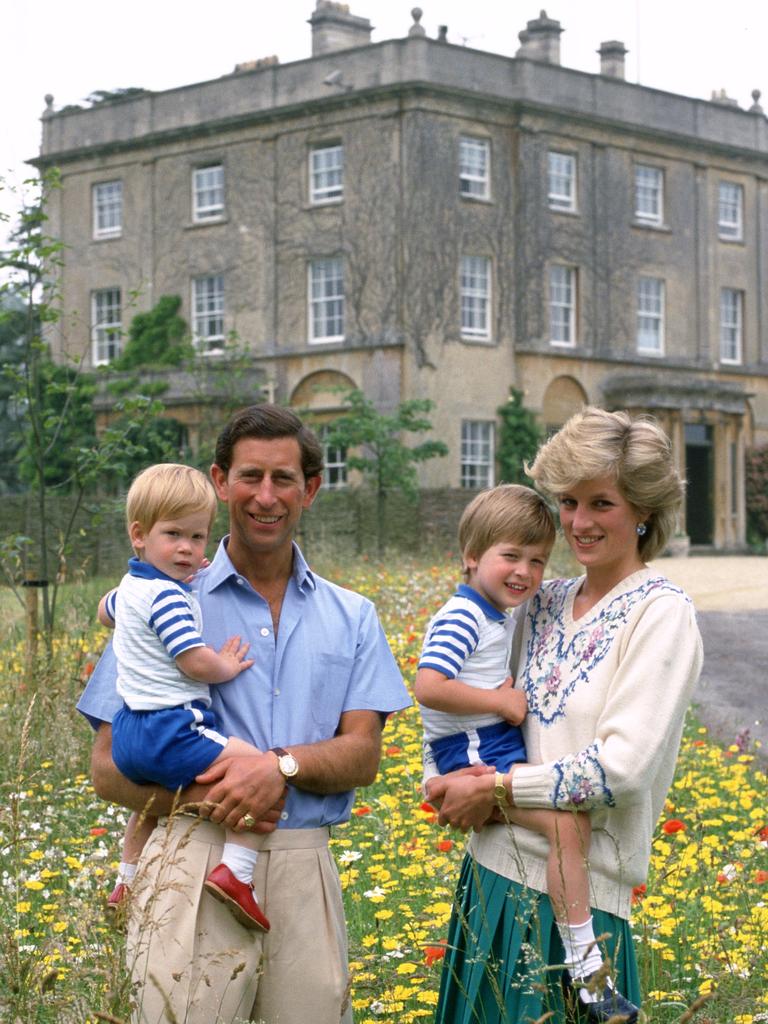 Princes Harry and William as children with their parents Charles and Diana at Highgrove in 1986. Picture: Tim Graham Photo Library via Getty Images
Mr McGrady also shared a secret about Prince William and his brother Prince Harry, saying it was no easy task to get them to eat their vegetables when they were kids.
He said the two were bribed into eating vegetables during royal meal times, and if that didn't work, he would disguise vegetables in the young royals' meals by hiding it in their favourite foods.
Mr McGrady said Princess Diana loved to take her two sons out to McDonald's occasionally as a treat.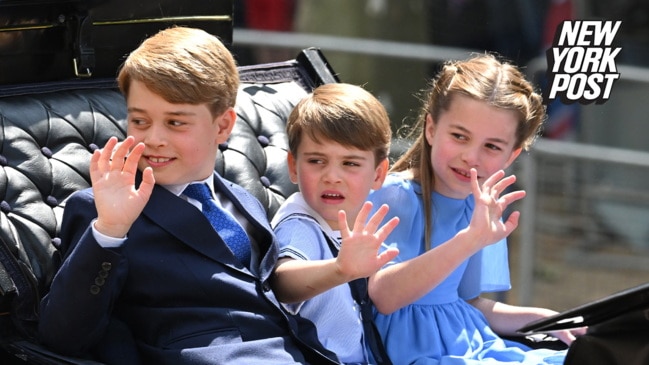 GLOSSARY
polite: having or showing behaviour that is respectful and considerate of other people
conduct: the way in which a person behaves
festive: relating to a festival, particularly Christmas
feast: a large meal, usually for celebrations
palate: the roof of the mouth which has the ability to distinguish between different flavours and textures
EXTRA READING
Prince George's jaw-dropping gifts
World mourns death of Queen Elizabeth II
Prince Louis' antics steal the show at Jubilee party
QUICK QUIZ
In which room do the royal children eat during special occasions?
Who is responsible for selecting their menu?
What decides when they can join the main table with their parents?
How many years did Darren McGrady work as a chef for the royals?
How did Princess Diana treat her two boys as young princes?
LISTEN TO THIS STORY
CLASSROOM ACTIVITIES
1. The art of conversation
The royal children aren't allowed to eat with the rest of the royal family until they have learnt the "art of polite conversation".
Think of five conversation starters the royal children could use to make polite conversation with their family or other guests around the dinner table. Then they might be able to join the family!
1.
2.
3.
4.
5.
Time: allow 25 minutes to complete this activity
Curriculum Links: English, Personal and Social, Critical and Creative Thinking
2. Extension
Design a week-long menu for the royal children that covers all the requirements in the Kids News article. See if you can make it interesting and something that kids might like to eat!
Time: allow 20 minutes to complete this activity
Curriculum Links: English, Health and Physical Education, Personal and Social, Critical and Creative Thinking
VCOP ACTIVITY
1. Terribly Posh Tuesday
Frightfully Posh Friday and Terribly Posh Tuesday are two of the fun ways we have brought the fun back into the art of conversation and your opportunity to practise the conversation starters you have written in the activity above.
Write them down on cards for your lunch table to ask each other questions and practice small talk. Make it even more fun and ask the teacher to raid the dress-up cupboard — grab some fancy gowns, gloves, and suits, and talk in your clearest, poshest voice to encourage articulate expression and engaging conversation.
Try completing the same activity at home for afternoon tea or even some after-dinner conversation. Just remember to take a copy of the conversation cards home so that you have the support.
Remember, conversations are a two-way street, don't always expect other people to start the conversation. Try asking your parents and carers some questions as well.
Here is one to get you started: What was something that made you smile today?