Happiness rather than homework leads to better NAPLAN* results, a new study has found.
Schools should stop "teaching for test scores" and care more about the "head and the heart of their students," researchers said.
Analysis* of the wellbeing and academic* performance of 3400 year 7 to 9 students shows happier kids score two points higher on their NAPLAN maths scores. Students who report that they are not depressed* also post reading scores that are 2.5 points higher and maths scores that are three points higher.
The effect was measurable seven to eight months later, the analysis by the Australian National University and the Gradient Institute found.
The researchers, led by Dr Diana Cardenas, controlled for other key family and school variables*.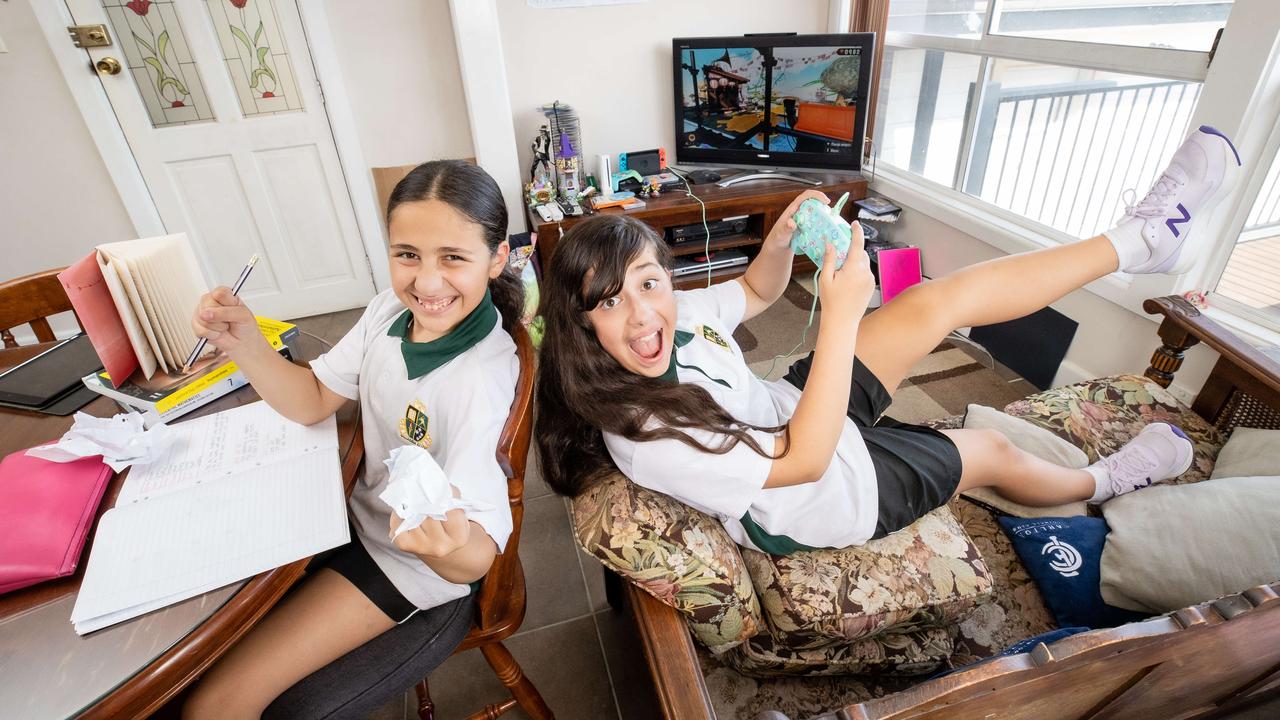 Unlike many other studies, they also relied on students' self-reports of wellbeing, capturing those without a professional diagnosis*.
Dr Cardenas said where a child indicated improved wellbeing, researchers were likely to see a corresponding* increase of two points in the NAPLAN numeracy score. This improvement was important, she said, because changes from one year to another are usually only between one to five points.
"Therefore, a variation of two points in NAPLAN scores represents an important amount of yearly variation," she said.
Dr Cardenas said the link may be because depression could lead to reduced motivation, memory and focus.
"These reduced motivation and cognitive* abilities hinder academic achievement," she said.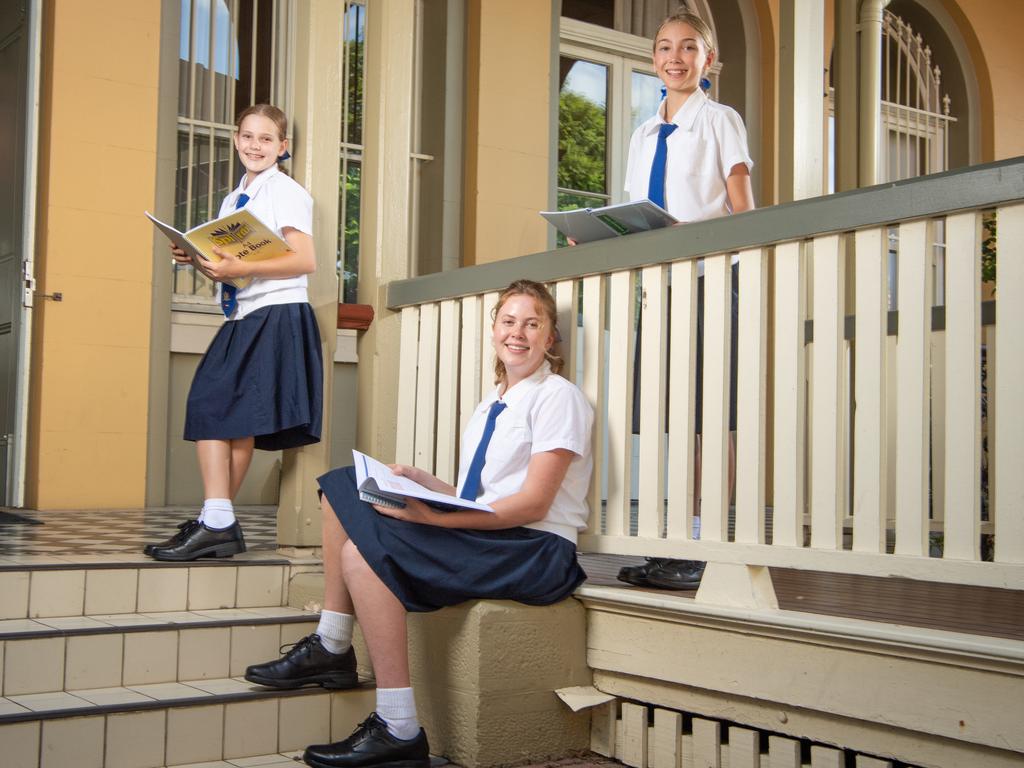 Brisbane Girls' Grammar School principal Jacinda Euler said being overly fixated* on homework results "kills the joy in learning" and leads to "unnecessary stress".
"It is very important that children have interests and pleasures in their lives that are intrinsically* rewarding and contribute to their sense of wellbeing," she said.
"Not everything has to be measured or should be about achievement. If students feel connected, that they belong and are happy, this is foundational to both their wellbeing and their academic success."
Ms Euler also said it was ­important schools provided aspects of learning that "aren't measured or about achievement", and instead focused on effort and progress.
There have been calls from doctors such as Professor ­Harriet Hiscock from the Murdoch Children's Research Institute to include questions about mental health on NAPLAN tests.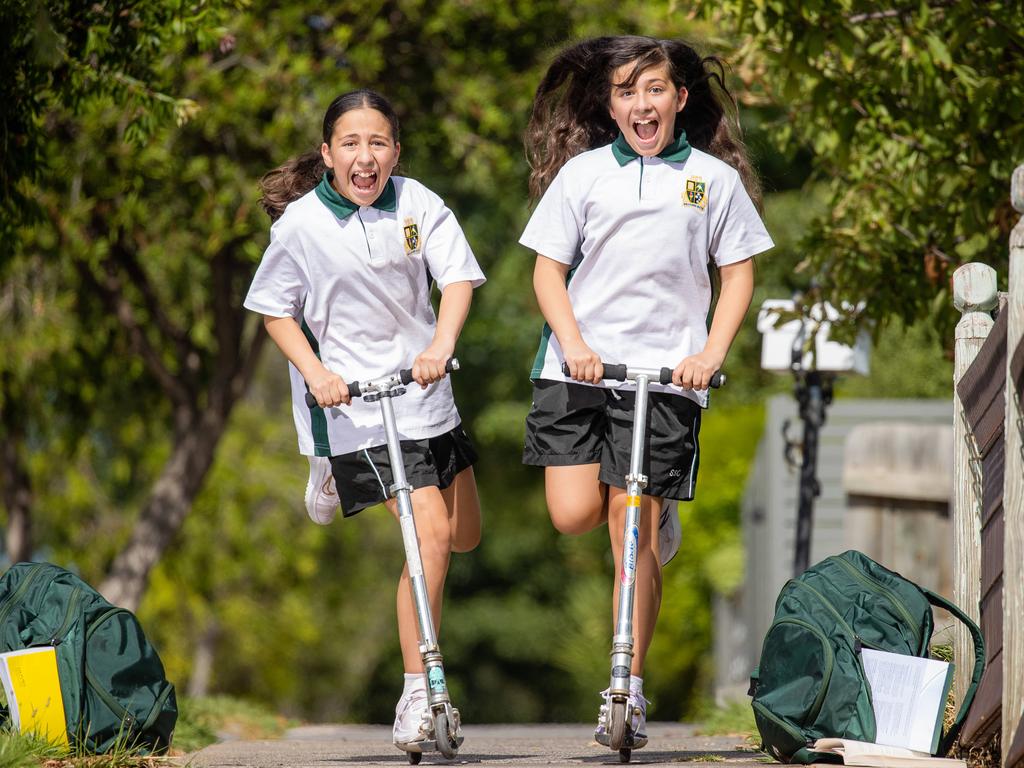 Melbourne mother-of-two Grace Scodella said it was important her twin girls Serena and Chiara, 12, worked hard to achieve high marks at Strathmore Secondary College as they began Year 8, but not at the expense of their happiness.
"The health and wellbeing of our daughters is always our number one priority, but we also want them to be able to learn to cope and deal with pressure," Ms Scodella said.
"We want them to understand that putting in 100 per cent in all that they do will leave them knowing that they tried their hardest and just how much they can achieve when they set their minds to a goal.
"But I think if our girls are feeling happier prior to tests, then they would feel more relaxed and more confident in what they need to do," she said.
GLOSSARY
NAPLAN: National Assessment Program – Literacy and Numeracy
analysis: study, examination, investigation
academic: relating to education, instruction, schooling
depressed: a state that negatively affects how you feel, think and act
variables: element, feature or factor that is likely to change
diagnosis: identification of an illness or other problem by examining symptoms
corresponding: connected with or caused by something else
cognitive: conscious mental function and process of thinking, learning, understanding
fixated: obsessed, preoccupied, excessively focused or attached
intrinsically: by nature, inseparable, essential to a person or thing
EXTRA READING
How to make a happy return to school
Study finds ideal after-school screen hours
How to stay healthy and happy during Covid
QUICK QUIZ
How many students were involved in the study and across which school years?
Happier kids scored how many points higher in NAPLAN results?
Why is a two point variation in results such a big deal?
Dr Cardenas said depression could result in what three symptoms that could impact results?
What did the study include that was different to other studies?
LISTEN TO THIS STORY
CLASSROOM ACTIVITIES
1. Write a list
List five things that could be done in your class to make students happier. Next to each action, write a reason why you think that this is a good idea.
Time: allow 20 minutes to complete this activity
Curriculum Links: English; Personal and Social Capability; Health and Physical Education
2. Extension
Design a school crest or logo based on what you think is the most important message in this story for schools.
Time: allow 30 minutes to complete this activity
Curriculum Links: English; Health and Physical Education; Visual Communication Design
VCOP ACTIVITY
I spy nouns
Nouns are places, names (of people and objects), and time (months or days of the week).
How many nouns can you find in the article?
Can you sort them into places, names and time?
Pick three nouns and add an adjective (describing word) to the nouns.