Tell the grown-ups to back off — you can be trusted to do your homework without their help.
And you have an international study to back you up. It found children aged seven to 10 were better at homework if left alone.
The study's author, University of Eastern Finland Assoc Prof Jaana Viljaranta, said parents helping every step of the way risked making their children lose interest in schoolwork.
"One possible explanation* is that when the mother gives her child an opportunity* to do homework autonomously* the mother also sends out a message that she believes in the child's skills and capabilities*," Assoc Prof Viljaranta said.
"This in turn makes the child believe in him or herself, and in his or her skills and capabilities."
The academic* performance of 365 grade 2 and 4 students was compared with the amount of help they got from their mother and teacher as part of the study, which also involved Finland's University of Jyväskylä.
Success may also depend on kids, teachers and parents all talking about what needs to be done and what will work best for the kids.
Australian Primary Principals Association president Dennis Yarrington said teachers and families needed to agree on how much homework help parents give and make sure kids know what the teacher expects.
"Parents should encourage kids to seek further information from the teacher if they need it," Mr Yarrington said.
"Homework should not cause tension* between family members — that causes a negative attitude towards further learning.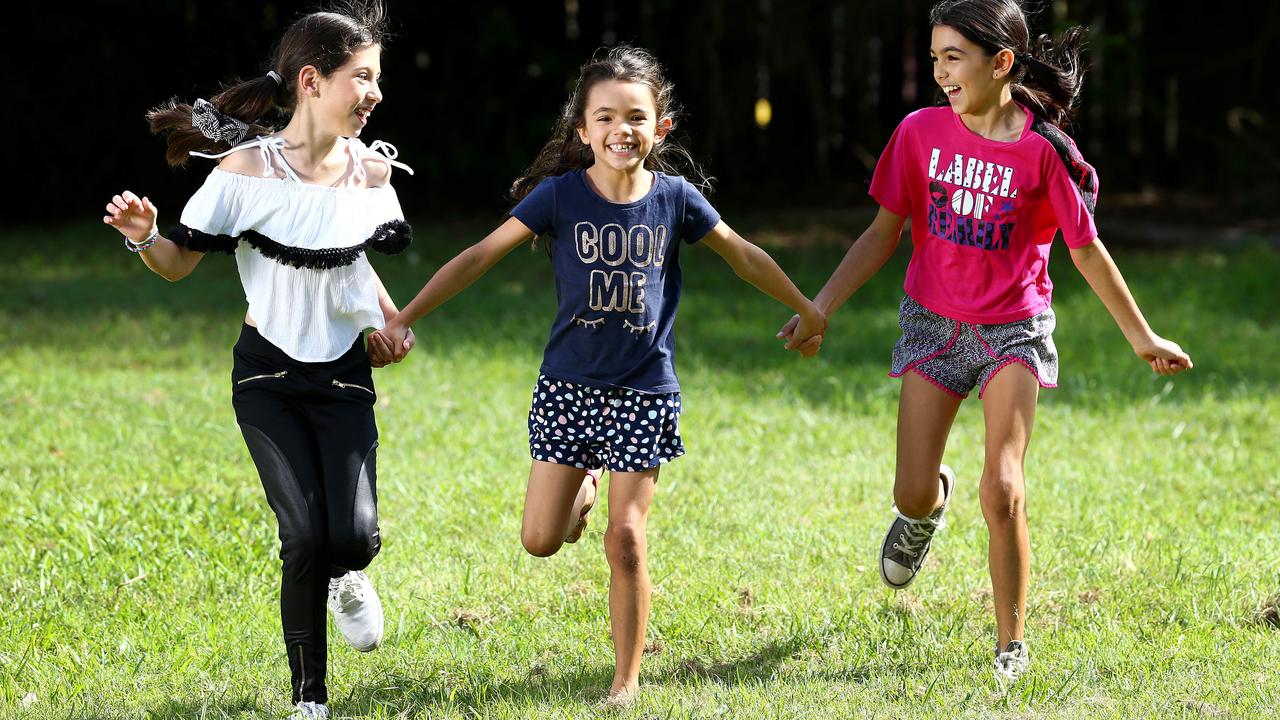 "When there is no homework to do the best homework is to play, read or go for a walk with their parents."
Oakleigh East mother Yetta Nelson said she became the student when helping daughter Isla, 7, with her maths homework.
"The way they teach mathematics now is very different to how I was taught — more often than not she is teaching me," Mrs Nelson said.
"The good thing about her teaching me is that I know it's learnt."
Mrs Nelson said she only helped with homework when Isla asked but still supervised her daughter's studies because she was easily distracted.
Helping around the house and playing were ways to include learning in everyday life.
"I'll just ask her an equation* and she'll just do that for me, so that's maths, and she writes a lot of stories on her own, so that's English" Mrs Nelson said. "We do that all the time, I don't classify* that as homework, that's just learning."
GLOSSARY
explanation: reason
opportunity: chance
autonomously: without help
capabilities: the powers to do things
academic: to do with education and study
tension: stress or disagreement
equation: problem to solve
classify: define
LISTEN TO TODAY'S STORY
EXTRA READING
Student activity screened
QUICK QUIZ
How many children were in the study and what grades were they?
Who is Dennis Yarrington?
When there is no homework to do, what is the best homework?
What's good about Isla teaching her mother?
Using the glossary, define autonomously and use it in a sentence.
CLASSROOM ACTIVITIES
1. List of rules
Write a list of rules for how homework is done in your house. You may want to use some information from the Finland study to help you out. Some rules could include how much time you think is adequate for homework during the week, if and when parents should help, if parents should correct and so forth. Take your list home and share/discuss with your parents and family to make homework a less stressful time in your house!
2. Extension: Write a letter to your teacher outlining what homework you think is fair and helps your learning. Show your teacher and discuss your letter.
Time: Allow 25 minutes to complete this task.
Curriculum links: English
VCOP ACTIVITY
After reading the article, with a partner, highlight as many connectives as you can find in pink. Discuss if these are being used as conjunctions, or to join ideas and create flow.
HAVE YOUR SAY: IN ONE SENTENCE, TELL US WHAT YOU THINK ABOUT THIS STORY
Please do not use one-word answers. Explain what you enjoyed or found interesting about the article. Use lots of adjectives.