The little green man could be out of a job under plans to make pedestrian* crossings more female friendly.
But not everyone likes the idea.
Brimbank Council in Victoria wants female "walk" and "don't walk" figures in traffic lights to "improve gender equity*".
Mayor Margaret Giudice said the change would "show women and girls that they are important and valued in our community".
"We know that improving gender equity leads to very positive outcomes … research shows societies with greater gender equity have lower rates of violence towards women and children," she said.
"This council is committed to a community where men and women, and boys and girls, are treated equally."
But Evan Mulholland, from the ideas organisation the Institute of Public Affairs, is against the change.
"This is yet another example of political correctness* gone mad from local councils that should be focused on collecting rubbish and fixing local roads," he said.
The council will write to government road management organisation VicRoads to request the change this week.
Brimbank's plan follows the installation of 10 female pedestrian lights last year in Melbourne, which cost $8400.
But 93 per cent of people voted against the change last year in a survey of 16,000 people.
Ratepayers Victoria vice president Frank Sullivan said Brimbank's plan was "beyond belief" and that the council was "out of touch".
Mr Sullivan said Brimbank, which has the second highest unemployment rate in the state, should stick to basics.
"Ratepayers elect them to do their jobs, not make irresponsible* decisions like this," he said.
University of Melbourne architecture researcher Simona Castricum criticised the idea as "tokenistic", which means just a little effort for show.
"The purpose of traffic signals is to let people cross the road safely, I don't know if we need our gender to come into that," she said.
"And the idea that a woman wears a dress (is a) really outdated* idea of what represents* gender."
Australia's first female crossing light was used in the Melbourne suburb of Richmond for a year from May 2016, representing Mary Rogers, Victoria's first female councillor.
And though it's a fairly new idea for Australia, it's not new around the world.
In Valencia, Spain, a female sign replaces a male sign every time one breaks. Female signs have been used elsewhere in Spain for more than 10 years. Germany and the Netherlands also use female crossing lights, with one crossing in the Netherlands featuring the female rabbit cartoon character Miffy as a tribute* to local creator, Dick Bruna.
In time for Valentine's Day on February 14, Taiwan's little green man got a girlfriend and the couple hold hands to cross the road.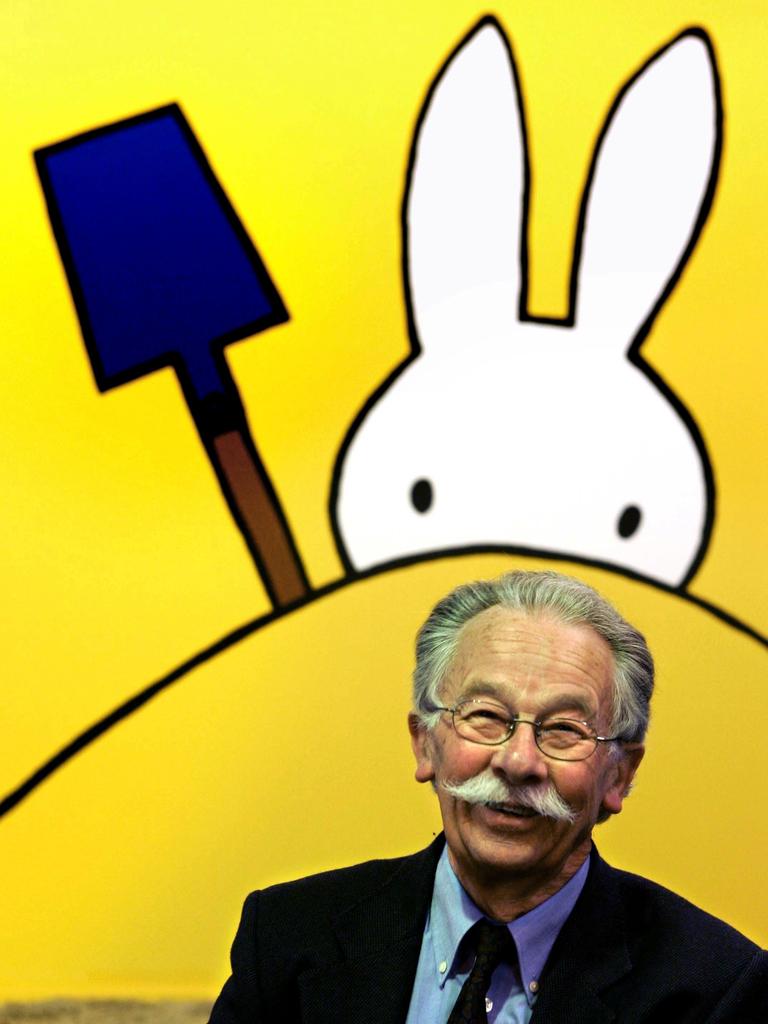 In London's Trafalgar Square in 2016, green-man signs were replaced with symbols celebrating same-sex relationships. And to show the Austrian city's acceptance of diversity*, Viennese traffic lights were replaced before the city hosted the 2015 Eurovision Song Contest with three symbols of couples: a man and woman, two men and two women.
GLOSSARY
pedestrian: a person walking
gender equity: equal treatment for males and females
political correctness: avoiding saying things that will insult and leave out some people
irresponsible: careless
outdated: old-fashioned, in a negative way
tribute: an act or gift to show respect
represents: stands for
diversity: variety, difference
LISTEN TO TODAY'S STORY
EXTRA READING
Bindi's International Women's Day honour
QUICK QUIZ
Who is Margaret Giudice?
What does Evan Mulholland say councils should focus on?
What does tokenistic mean?
Name three other countries with female crossing signs.
What were the three new traffic-light symbols used in Vienna before Eurovision?
CLASSROOM ACTIVITIES
1. For and against
List the arguments for and against using a female symbol on traffic light crossings.
2. Extension: In the article, it suggests that even changing the symbol to a person in a dress doesn't mean that it is a good representation of a female. Design your own symbol to be used as the safe crossing person at traffic lights. Write a sentence to explain your symbol and why you chose it.
Time: Allow 20 minutes
Curriculum links: English
VCOP ACTIVITY
With a partner see if you can you identify all the doing words/verbs in this text? Highlight them in yellow and then make a list of them all down your page. Now see if you and your partner can come up with a synonym for the chosen verb. Make sure it still makes sense in the context it was taken from.
Try replacing some of the original verbs with your synonyms and discuss if any are better and why.
HAVE YOUR SAY: IN ONE SENTENCE, TELL US WHAT YOU THINK ABOUT THIS STORY
Please do not use one-word answers. Explain what you enjoyed or found interesting about the article. Use lots of adjectives.