A Hollywood superstar who voices Woody in the Toy Story movies has sent a letter and special gift to an Australian boy who was being bullied over his name — Corona.
Corona De Vries, an eight-year-old from the Gold Coast, wrote to movie star Tom Hanks after learning that he and his wife, Rita Wilson, had spent more than two weeks in quarantine* in Queensland after testing positive for COVID-19*.
Corona wrote to the famous American actor, who was on the Gold Coast to shoot a new movie and asked him: "Are you OK? I heard on the news you and your wife had caught the coronavirus*."
Corona then explained to Mr Hanks that he loved his name, but people at school called him the coronavirus, which made him "sad and angry".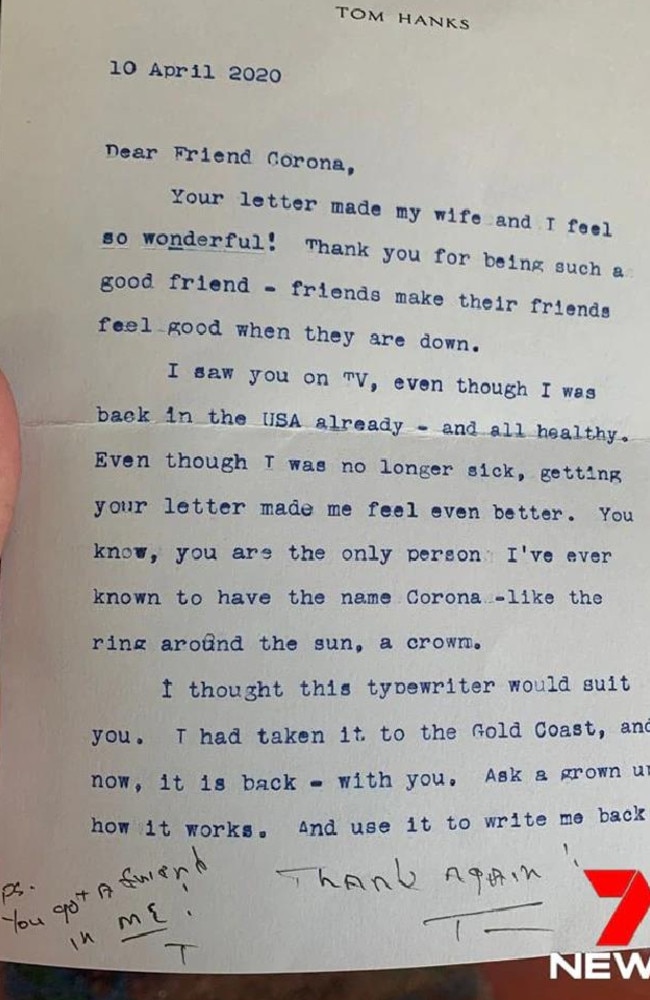 According to Channel 7, Mr Hanks sent a heartfelt letter and an antique* typewriter* back to Corona and explained why his name was so special.
"You know, you are the only person I've ever known to have the name Corona — like the ring around the sun, a crown," the double Academy Award* winner wrote to the boy.
Tom Hanks discharged from hospital after testing negative for coronavirus
"I thought this typewriter would suit you," he said.
"Ask a grown-up how it works. And use it to write me back."
Mr Hanks handwrote a special message to Corona at the end of his typed letter: It said: "P.S. You got a friend in ME!"
It's the name of the theme song for all the Toy Story movies.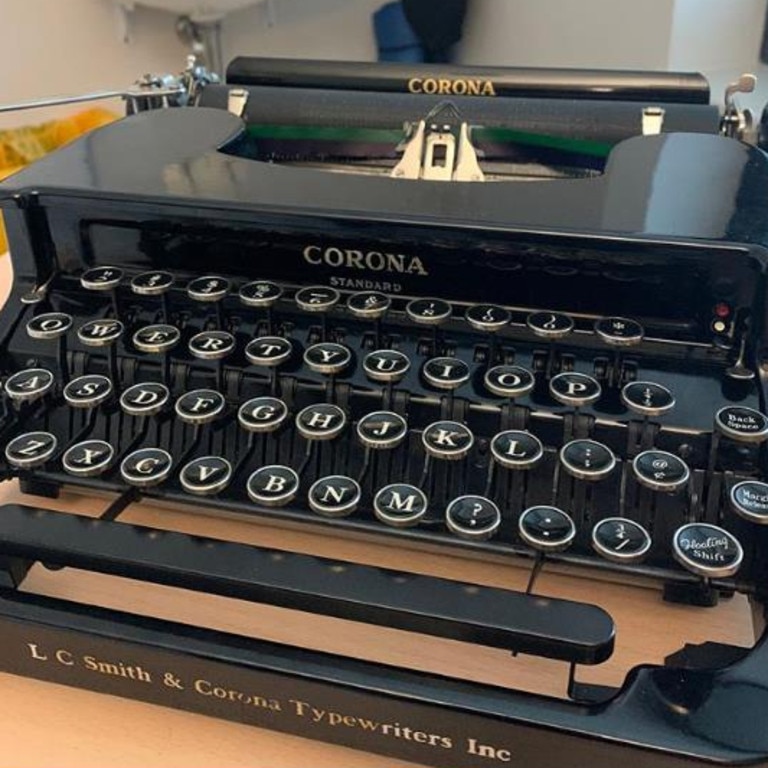 GLOSSARY
quarantine: period of time in isolation
COVID-19: the latest type of coronavirus
coronavirus: a virus that causes diseases in humans and animals
antique: a collectable object that is valuable due to its age and quality
typewriter: a machine with ink used to type letters on paper
Academy Award: Hollywood film awards
EXTRA READING
Making music in times of trouble
Drones delivering COVID-19 test kits
Virus leaves future of Virgin up in the air
QUICK QUIZ
Which character does Tom Hanks voice?
Where does Mr Hanks live?
Why was Corona being bullied?
What did Mr Hanks send Corona?
Name the theme song for the Toy Story movies.
LISTEN TO THIS STORY

CLASSROOM ACTIVITIES
1. Combat bullying
This is a lovely news story about two strangers showing kindness to one another. Unfortunately, the story also involves some kids being pretty unkind. It is very important that we do not participate in bullying behaviour and that we have some strategies ready to use if we see it happening or it happens to us.
Draw a picture of you in the centre of a blank page of paper.
Draw 5 speech bubbles and 5 thought bubbles surrounding yourself. In each of the bubbles write down something you could say or an idea of what you could do if you encounter bullying.
Time: allow 30 minutes to complete this activity
Curriculum Links: English; Personal and Social Capability

2. Extension
Mr Hanks tells Corona to ask a grown-up how the typewriter works. Can you find out how a typewriter works?
Write a paragraph or draw a diagram to show your information. Include a reason why typewriters are better or worse than typing on a computer.
Time: allow 20 minutes to complete this activity
Curriculum Links: English; Technologies
VCOP ACTIVITY
After reading the article, with a partner, highlight in green as many pieces of punctuation as you can find. Discuss how these are being used, where and how often. What level of the punctuation pyramid is the journalist using in this article?
HAVE YOUR SAY: Which Hollywood star would you like to receive a letter from? Why?
No one-word answers. Use full sentences to explain your thinking. No comments will show until approved by editors.