Prince Harry and Meghan Markle became the Duke and Duchess of Sussex when they married at Windsor Castle on the weekend.
Just in case you didn't watch it on TV — 2 billion people around the world did — the bride's very simple and non-frilly dress was designed by Clare Waight Keller of French fashion brand Givenchy. It didn't have any lace, beads or sequins but her veil and train did have flowers from all the 53 countries of the Commonwealth* embroidered on it. The Queen lent her a diamond tiara like a headband.
Prince Harry's father, Prince Charles, walked Meghan down the aisle.
And the Queen gave Prince Harry the title His Royal Highness The Duke of Sussex, Earl of Dumbarton and Baron Kilkeel. Meghan's title is now Her Royal Highness The Duchess of Sussex.
The weather was warm, with a blue sky and bright sunshine and the atmosphere* around Windsor was like one huge party, with 100,000 people lining the streets and buildings decorated with British and American flags.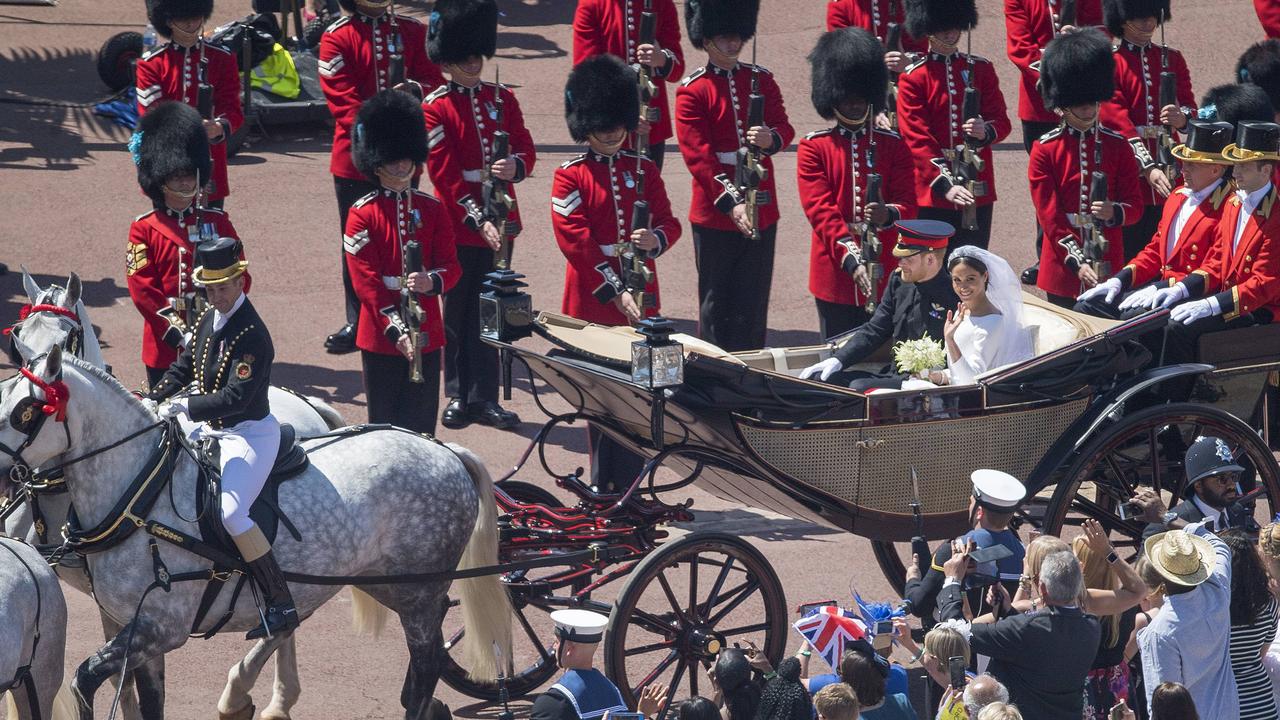 Three-year-old Princess Charlotte poked her tongue out in fun at the cameras on the way to the wedding, which is something Prince Harry used to do to photographers when he was a little boy.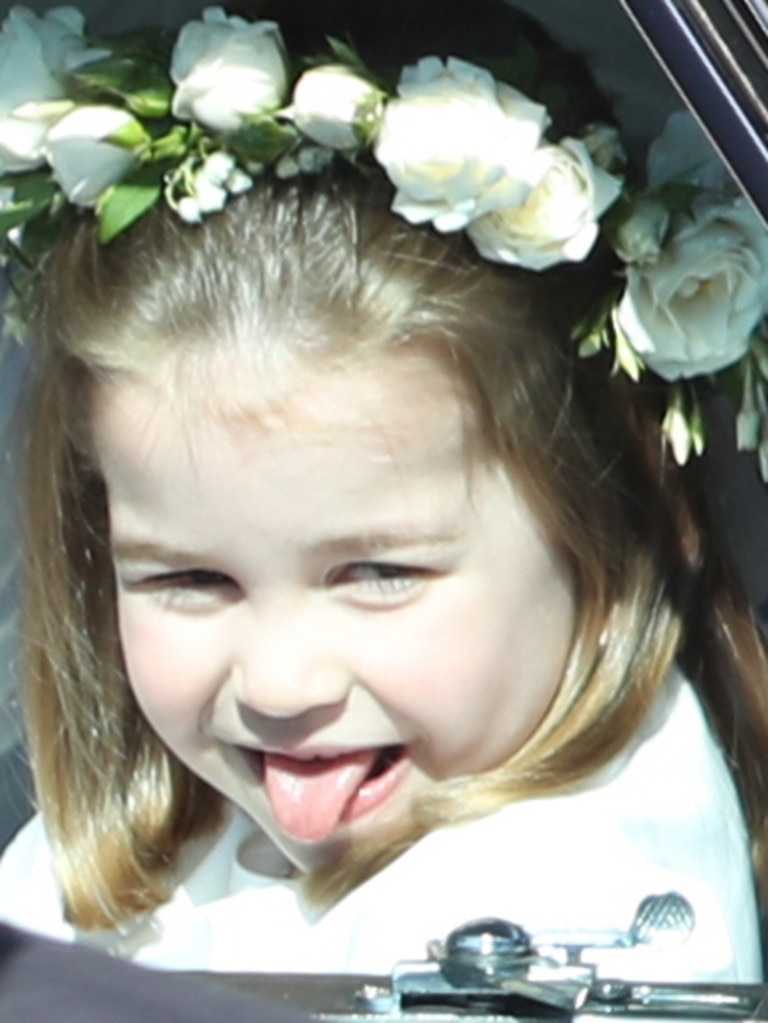 Guests were in very formal clothes. The men wore suits and the women wore hats, suits and dresses of many colours.
Royal weddings are usually enormous and there are often many important people there — such as politicians — some of whom the couple don't even know. These guests were relatives and Harry and Meghan's friends, including tennis champion Serena Williams, movie star George Clooney, soccer legend David Beckham and talk-show host Oprah Winfrey. Australian actor Jacinda Barrett was also there. Ms Barrett acted in the TV series Suits with Meghan.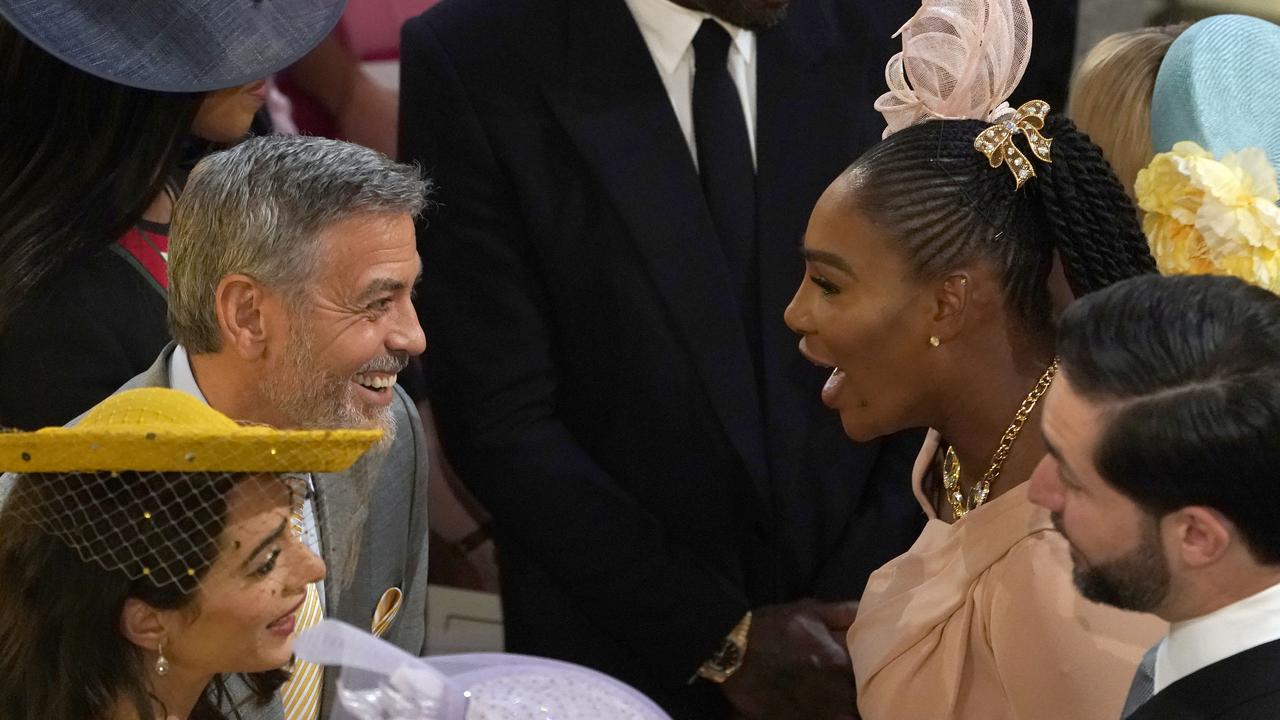 The Most Reverend Michael Curry from New York gave a religious sermon, or speech, that was much longer and more energetic than usually happens at Royal weddings. It looked like some people couldn't help giggling at his unexpected energy. But he talked a lot about the power of love and all the news reports of the wedding afterwards were about how his speech was very nice and appropriate for this wedding.
A choir of 20 singers from London called the Kingdom Choir performed "Stand by Me" before 19-year-old Sheku Kanneh-Mason played the cello.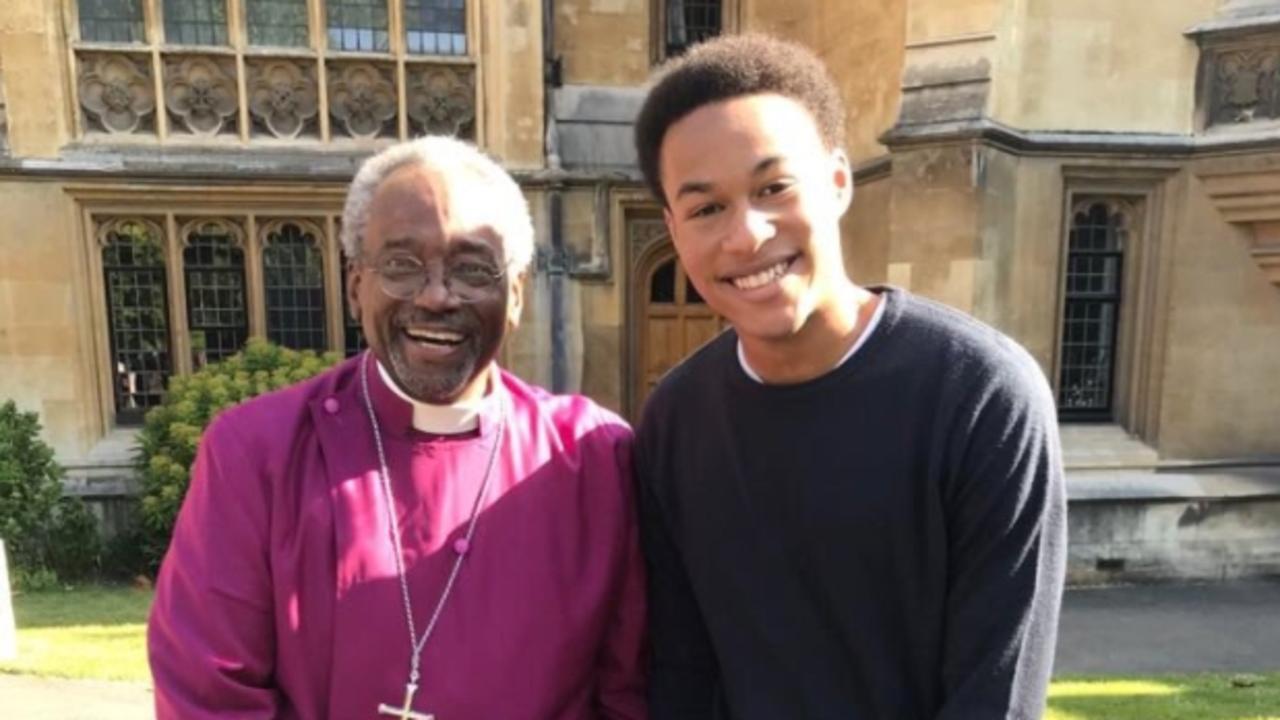 A guest at the afternoon reception* said everyone cheered when Prince Harry referred to Meghan as his wife.
"It was very off-the-cuff*, which was lovely," the guest told People magazine.
Prince Charles ended his speech by calling his son "My darling old Harry, I'm so happy for you", according to the guest.
Singer Elton John, who was a close friend of Prince Harry's late* mother, Diana, gave an impromptu* concert.
The couple asked for donations to charity instead of wedding gifts. Australia gave $10,000 to support the Invictus Games, which Prince Harry started for injured or sick soldiers. Australia also gave the couple an Akubra hat each.
The newlyweds are not going on a honeymoon straight away. Instead they are going to Prince Charles' 70th birthday party on Tuesday, which the Queen is hosting at Buckingham Palace.
They are coming to Australia in October for the Invictus Games, which are in Sydney.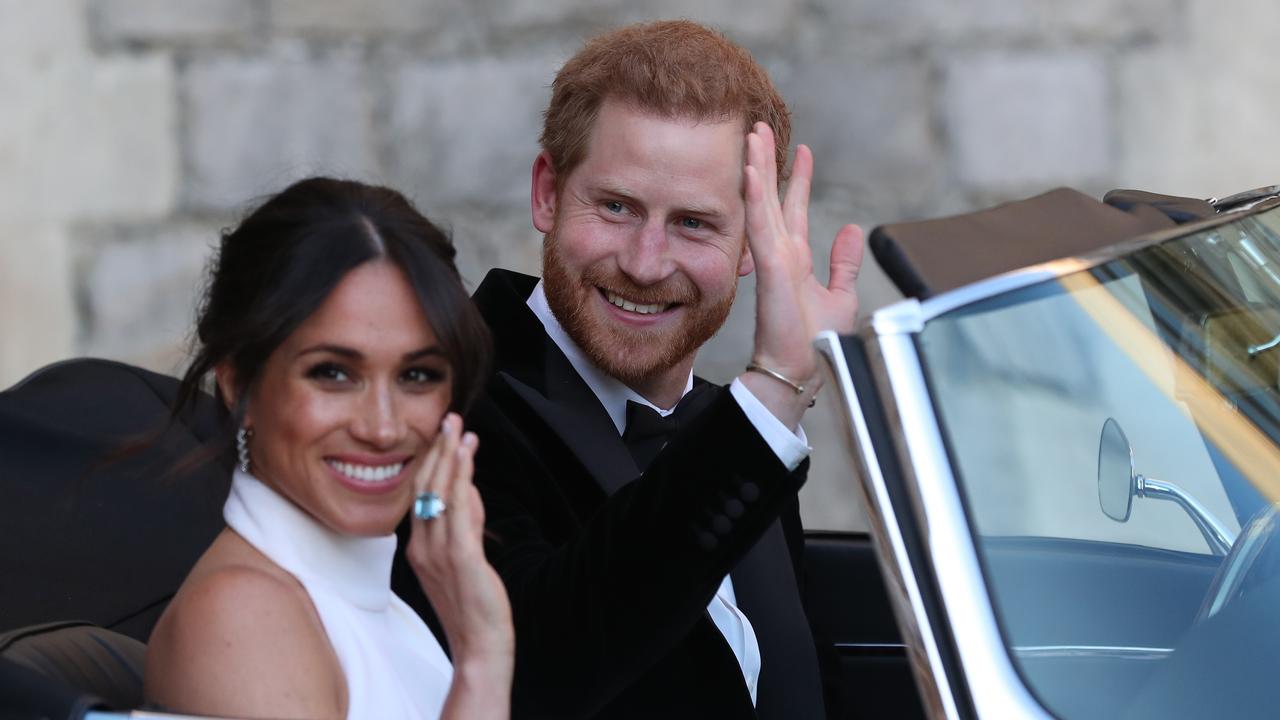 GLOSSARY
Commonwealth: a group of countries including Australia that were once part of the British Empire
atmosphere: feeling
reception: party after the ceremony
off the cuff: casual and made up on the spot
late: no longer alive
impromptu: unplanned
LISTEN TO TODAY'S STORY
EXTRA READING
Billions to watch as Prince Harry marries Meghan
QUICK QUIZ
What are Harry and Meghan's new titles?
What was on the train and veil and why?
Name five guests.
Who gave a surprise concert at the reception? Why was the musician there?
When may we see the newlyweds in Australia? Why?
CLASSROOM ACTIVITIES
1. Royal gift
Australia gave the couple two Akubra hats and made a donation to Prince Harry's charity, Invictus, for wounded or ill soldiers. What would you give instead of the hats if you were deciding on Australia's gift? Remember that they have asked for no gifts and a donation to charity, so it needs to be something inexpensive (in addition to the donation) and very meaningful. It must be able to be posted overseas. Draw or write a description of your choice of gift.
2. Extension: Make a wedding card to give with your chosen gift, including a message to congratulate the Duke and Duchess of Sussex. Explain why Australia's gift you have chosen is significant.
Time: Allow 30 minutes
Curriculum links: English
VCOP ACTIVITY
With a partner see if you can you identify all the doing words/verbs in this text. Highlight them in yellow and then make a list of them all down your page. Now see if you and your partner can come up with a synonym for the chosen verb. Make sure it still makes sense in the context it was taken from.
Try to replace some of the original verbs with your synonyms and discuss if any are better and why.
Curriculum Links: English, Big Write and VCOP
HAVE YOUR SAY: IN ONE SENTENCE, TELL US WHAT YOU THINK ABOUT THIS STORY
Please do not use one-word answers. Explain what you enjoyed or found interesting about the article. Use lots of adjectives.