The 10th anniversary of the Black Saturday bushfires will be marked with quiet gatherings of reflection* in bushfire-affected communities on Thursday.
The fires on February 7, 2009, killed 173 people, injured another 414, destroyed 2133 houses and 10,000km of fences and killed an estimated one million animals.
About 400 individual fires were recorded on the day. It is one of the worst bushfires in Australian history.
Ten years on, the impact of the fires is still raw on those most affected but the healing and rebuilding, with the help of generous Australians, is also visible.
Tony Thompson of the Marysville and Triangle Community Foundation said while the bushfires destroyed so much, "we didn't lose our community spirit.
"There were some shining lights that gave us hope, the biggest of which was the amazing generosity of those who came to our aid; locally, within Australia and even internationally."
People gave their time, food, belongings and equipment. More than $400 million was donated by Australians and governments.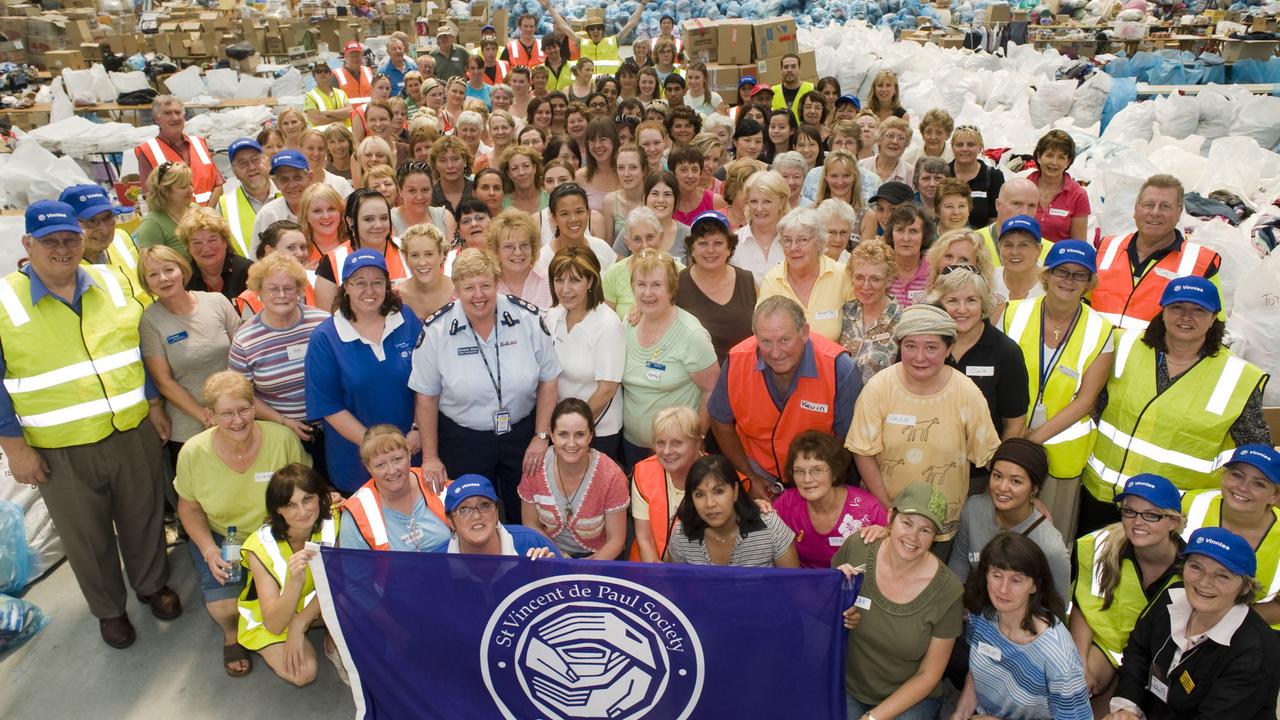 "To those people, we say thank you," Mr Thomspon said.
"There were so many acts of kindness, big and small, and we want the world to know that we felt the warmth of the arms that wrapped around us.
"Our townships have gradually been rebuilt. They are not the same as they were before, but neither are we. The rebuilding process has had its ups and downs. Some say that 10 years should be plenty of time to rebuild and renew, but the scars on the landscape remain and remind us that healing can take a while, both in nature and within ourselves."
Thank you signs have been put up around Marysville as a small gesture for all those who assisted after the fires.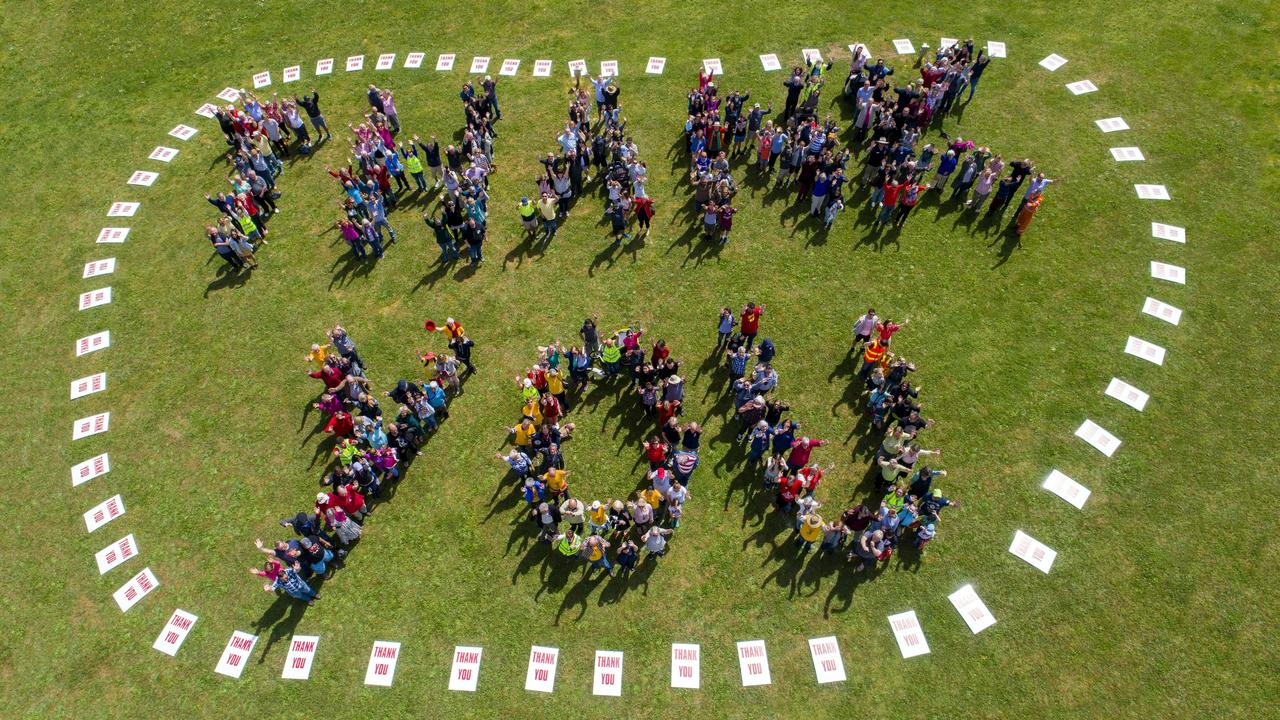 Organiser Robyn Hill said it was a bittersweet* time of reflection.
"One of the key themes that came out of our consultation around the 10 year anniversary, was a genuine desire to let people know how much their help during and after Black Saturday meant," Ms Hill said. "At the time, operating on pure adrenaline*, we're not always sure that we expressed our thanks as clearly as we would have liked.
"This is our chance to make sure our true gratitude is understood. Kindnesses, big and small, meant the world to us."
Around 200 family members of those affected by the fires attended a public memorial on Sunday at Melbourne's Royal Exhibition Centre, as well as Prime Minister Scott Morrison, Victorian Premier Daniel Andrews and the Governor of Victoria Linda Dessau. There was a minute of silence for those who died.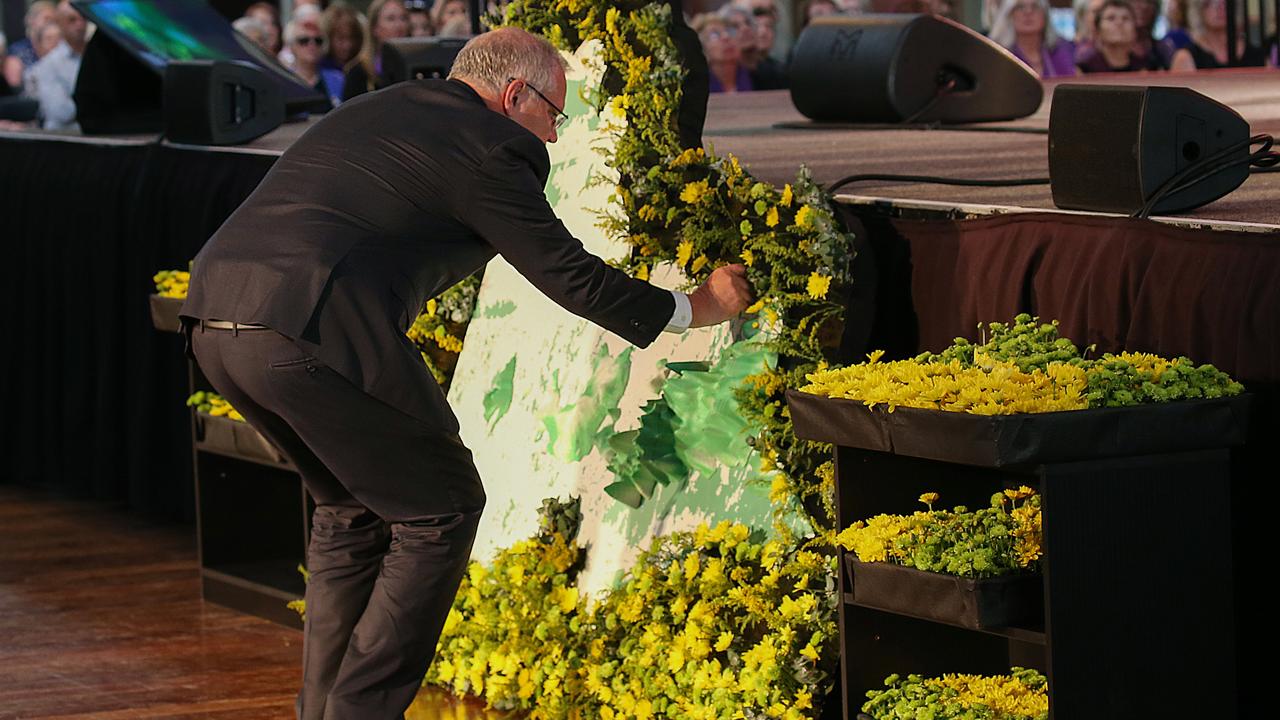 Several people, including CFA members, Strathewen Primary School principal Jane Hayward and other community members, spoke at Sunday's service about the impact of the fires and how they brought out the best in people, giving the survivors the strength to begin to recover.
Strathewen Primary School, northeast of Melbourne, was destroyed in the Kinglake fire and has since been rebuilt.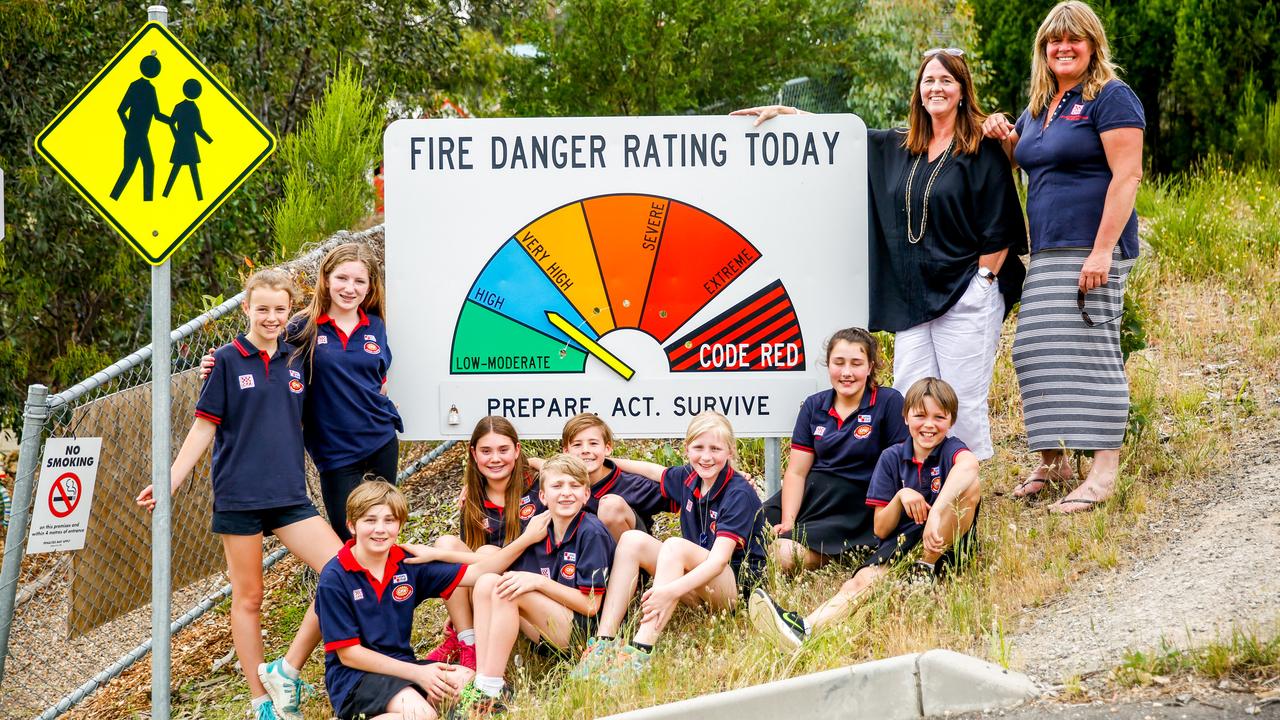 Dr Kathy Rowe, whose husband died in the fires, spoke on behalf of those who lost family and friends
"Seeing the gradual return of birds over six or seven years helped me realise that we can all recover," she told the service.
"It's good to reflect on those we have lost, the lessons we have learned, the kindnesses we've experienced and the progress we ourselves have made."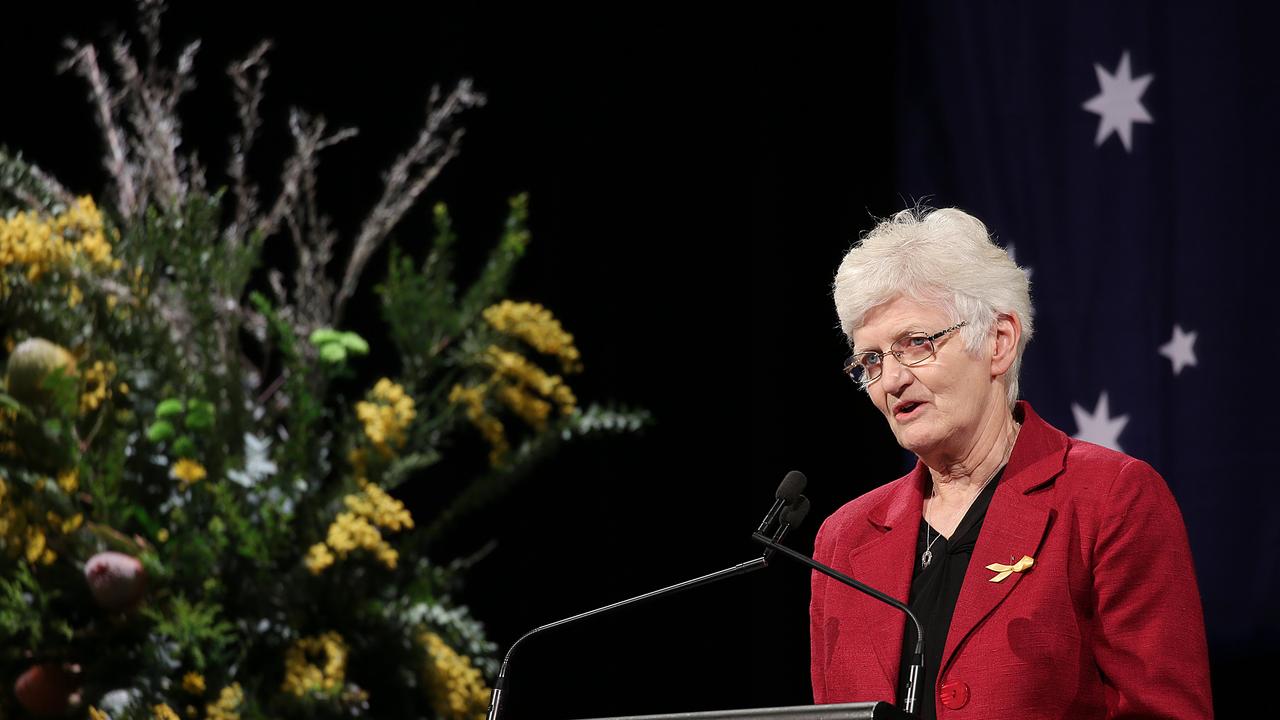 Those at the service were invited to lay flowers on a map of Victoria. The flowers symbolised the regrowth and rebuilding that has already happened and will continue into the future.
LEARNING FROM THE PAST
A Royal Commission was held in 2009 to investigate the causes and responses to the Black Saturday fires. A Royal Commission is a large-scale and detailed public inquiry ordered by the government. The Royal Commission made 67 recommendations for how to do things differently and more safely in the future.
Fire Danger Ratings: This is a new system of weather warnings that help people understand the fire risk on a particular day and plan what to do to stay safe. The riskiest day is called a Code Red day.
Communicating: During the Royal Commission, many people said they lacked detailed and up-date communication before and during the fires. Emergency services agencies now have better ways to communicate with each other so everyone knows what everyone else is seeing and doing. There are also now better ways to keep people up-to-date, including phone apps, radio broadcasts and website updates. In Victoria, for instance, a phone app called VicEmergency shows live information about where there are fires, how big they are, how many fire trucks are attending and what people should do to stay safe.
Advice: Before Black Saturday, many people believed that it was safest to stay at home if there was a nearby fire. We now understand more about how fast and how dangerous fires can be. Emergency services agencies are now more likely to advise people to leave early to go to a safer place.
Powerlines: As a result of the Royal Commission, many kilometres of above-ground powerlines are being replaced with underground powerlines. Some of the many Black Saturday fires were started by trees and branches falling onto powerlines.
Building: Before you can build a new house, business or community building, the location is now assessed and given a bushfire rating. The higher the fire risk, the stricter the building rules. For instance, homeowners may not be able to plant trees close to their house, or they may have to put fire shutters on windows, or use building materials less likely to catch fire.
GLOSSARY
reflection: thinking back
bittersweet: good feelings mixed with sadness
adrenaline: a hormone that your body releases to help you rush to stay safe
EXTRA READING
Now is the time to learn about fire safety
Fighting fires from the air at night
Australians come to farmers' rescue
QUICK QUIZ
What date was Black Saturday?
How many fires were recorded on the day?
Why have thankyou signs been put up in Marysville?
What did the return of birds mean to Dr Rowe?
What is a Royal Commission?
LISTEN TO THIS STORY
CLASSROOM ACTIVITIES
1. What have we learned?
Read about the things that have been changed since Black Saturday.
Create diagrams for each change, showing clearly how it has helped to make us and our communities safer.
Time: allow 30 minutes to complete this activity
Curriculum Links: English, Personal and Social capability, Geography
2. Extension
You have read in the story that flowers were used to symbolise regrowth and rebuilding since Black Saturday. Be inspired by the idea of regrowth and rebuilding and why it is important for us to remember this. Create an artwork, poster, story, song, poem, script for a performance or anything that you like on this topic.
Time: allow 30 minutes to complete this activity
Curriculum Links: Personal and Social Capability, English, Creative Arts.
VCOP ACTIVITY
As we reflect on Black Saturday in Victoria and Australia as a whole suffers from a heat wave, parts of the USA have been hit but a polar vortex of sub xero temperatures.
Create a compare and contrast between the heat wave, the Black Saturday fires and the cold snap with a focus on the synonyms and antonyms to describe the weather conditions for all involved.
Were there any words that could be used to describe all three scenarios?
Highlight in yellow the vocabulary you are particular proud of and consider ambitious.
HAVE YOUR SAY: How did this story make you feel? You can add a message of support for the affected communities if you like.
No one-word answers. Use full sentences to explain your thinking.