Two young Australians have visited the Queen at Buckingham Palace to receive awards for their service to the community.
Caitlin Figueiredo, 22, of Canberra, and Hunter Johnson, 26, of Melbourne, received Queen's Young Leader Awards from Her Majesty at a ceremony at Buckingham Palace.
They also met Prince Harry and his wife Meghan and football star David Beckham.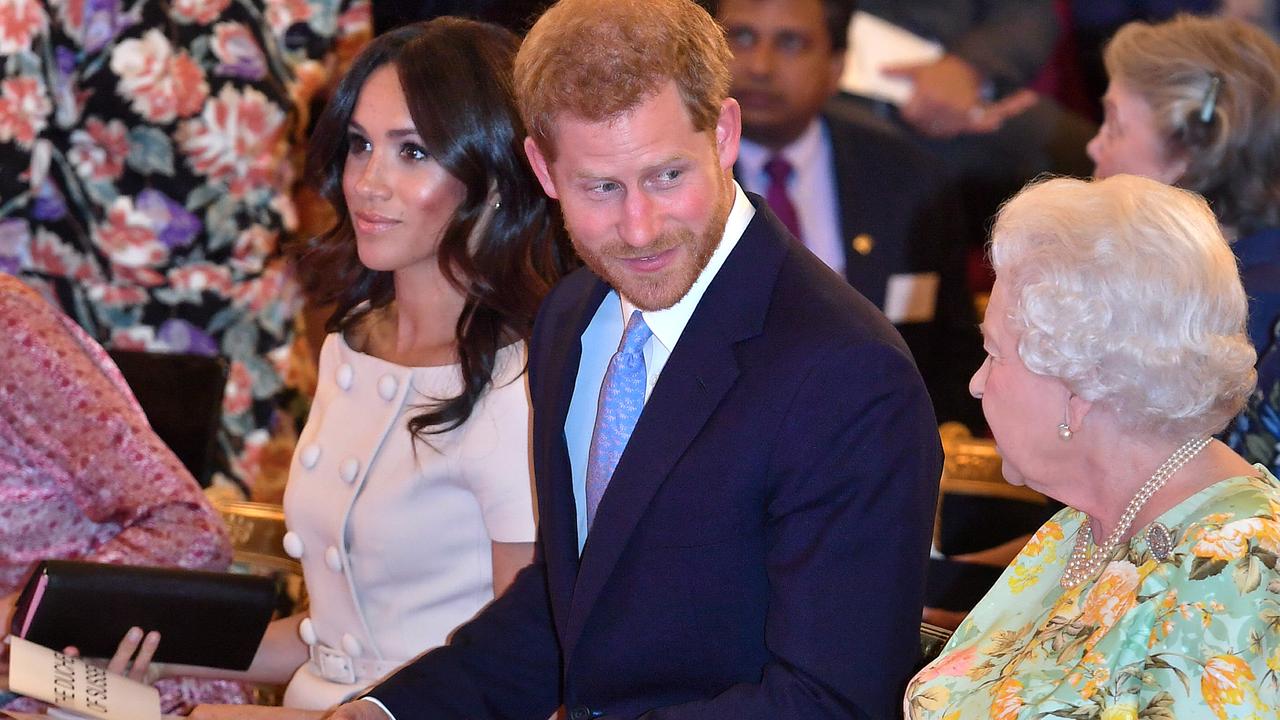 Mr Johnson co-founded* The Man Cave, which works with boys and young men to help them be healthy and have healthy, respectful relationships. He also works to end the shame some people feel about mental illness and about being victims of violence. His aim is to introduce programs on these topics to every school in Australia.
He earlier co-founded Kids in Philanthropy* (KiP), which encourages children to raise money for young people in need.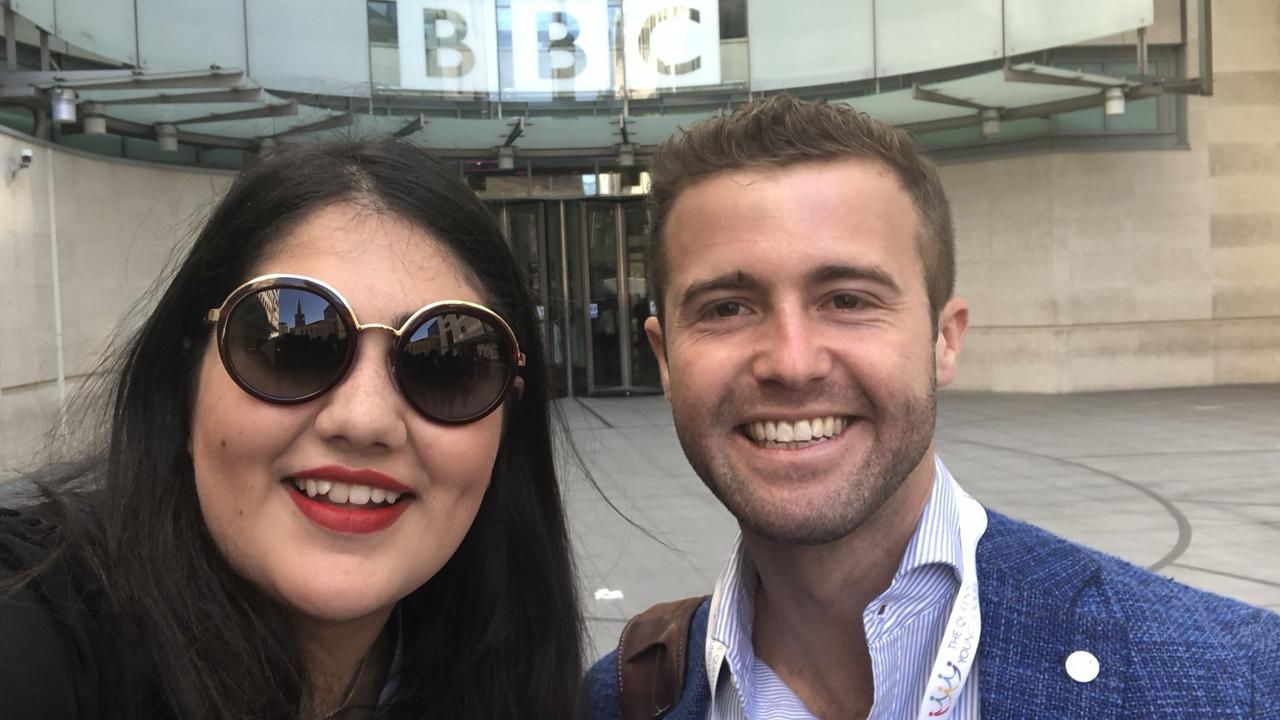 Ms Figueiredo works to improve opportunities for women and young people.
At 19 she founded World Vision's youth organisation VGen ACT, and co-founded the Peshawar School for Peace, which encourages peace and provides education and career opportunities for 300 women and girls.
Ms Figueiredo has spoken to governments and at the United Nations* about bullying and ending violence towards children, and organised the world's largest Girls Takeover Program with the Australian Parliament to increase the numbers of female leaders and politicians.
In 2016 she became the head of Lake Nite Learning, which helps young people get jobs and become community leaders.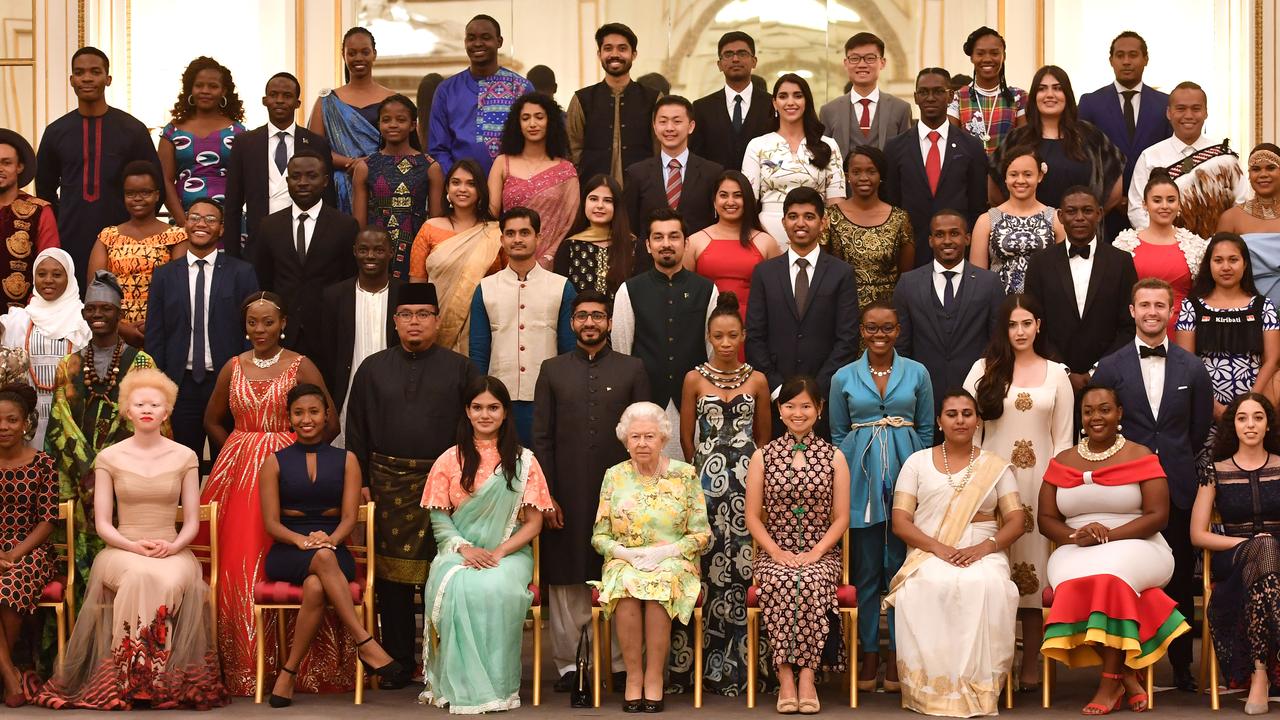 The Queen's Young Leaders Program began in 2012 and has awarded 60 young leaders a year from Commonwealth* countries, in honour of the Queen's 60 years on the throne, which is called the Diamond Jubilee. This is the final year of the four-year program.
The 240 young award winners from the past four years will continue to be supported in their efforts to reduce poverty, improve mental health, equality and climate change.
Guests at Buckingham Palace included David Beckham and chairman of the Queen Elizabeth Diamond Jubilee Trust, Sir John Major, who is a former UK Prime Minister. Prince Harry, who in April was named by the Queen as a Commonwealth Youth Ambassador* and Meghan, the Duchess of Sussex, were also there.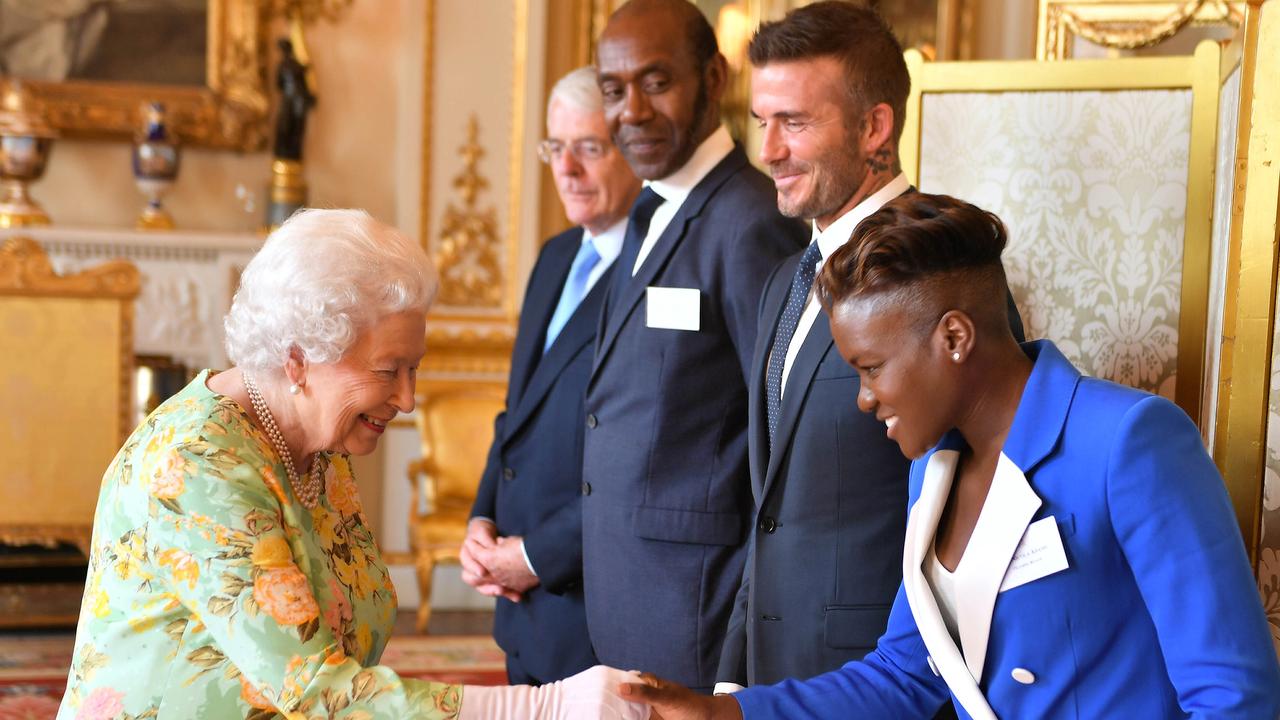 The young leaders spent the past week in the UK training and meeting mentors*, including UK Prime Minister Theresa May, and visiting the UK headquarters* of organisations including Facebook and the BBC World Service*.
EXTRA READING
High hopes for Aussie invention

GLOSSARY
co-founded: started together with someone else
philanthropy: giving
United Nations: international organisation like a world government
Commonwealth: group of countries that were once part of the British Empire
Ambassador: representative
mentors: experienced adviser
headquarters: head office
BBC World Service: British world news organisation
LISTEN TO TODAY'S STORY
QUICK QUIZ
What are the names of the two organisations Hunter Johnson set up?
What does philanthropy mean?
What did Caitlin Figueiredo speak at the United Nations about?
What is the Diamond Jubilee?
What are some of the activities the 60 young leaders did this week?
CLASSROOM ACTIVITIES
1. Write a letter
Imagine that you are the person who recommended that Caitlin and Hunter should be given the Queen's Young Leaders Award. Write a letter to the Queen's Young Leaders Program explaining why they should be given this award. Use examples of their actions and explain the reasons why they deserve this special honour.
Time: Allow about 25 minutes
Curriculum Links: English, Civics and Citizenship, Personal and Social Capability
2. Extension: What do you think it would take to become a young leader in your school or local community? Write down what you think are the qualities and actions that would help you and other kids in your school or community to be a leader. Use your ideas to create a Leadership Action Plan that would encourage kids in your school or local community to learn what they can do to become young leaders.
Time: Allow about 40 minutes
Curriculum Links: Civics and Citizenship, Personal and Social Capability, Visual Communication Design
VCOP ACTIVITY
With a partner see if you can you identify all the doing words/verbs in this text. Highlight them in yellow and then make a list of them all down your page. Now see if you and your partner can come up with a synonym for the chosen verb. Make sure it still makes sense in the context it was taken from.
Try and see if you can replace some of the original verbs with your synonyms and discuss if any are better and why.
HAVE YOUR SAY: What are some of the reasons it is important to congratulate people when they work hard to help others? Explain your answer using full sentences.