Prime Minister Scott Morrison and the August leadership change that gave him the job have inspired Australia's 2018 Word of the Year.
The Australian National Dictionary Centre (ANDC) has called 'Canberra bubble' the word of the year.
Mr Morrison has used the term several times, most noticeably immediately after he became Prime Minister and the government was criticised as being disconnected from issues that matter to everyday Australians.
The Morrison-ism has since become a common phrase to describe petty* goings-on at Parliament House.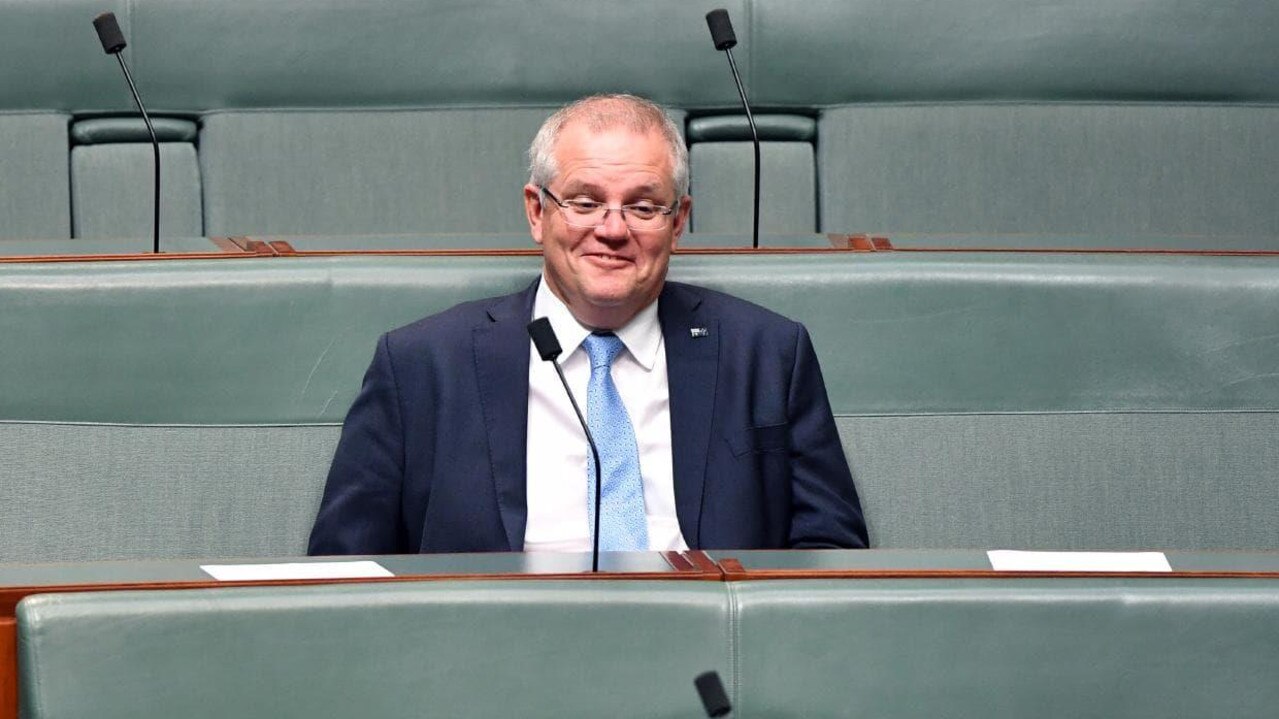 The phrase follows another political choice last year, with the 2017 Word of the Year announced as 'Kwaussie', referring to a person who is a dual* citizen of Australia and New Zealand.
This word was used when several politicians had to prove they were eligible* to be politicians because it wasn't clear whether they were Australian citizens.
ANDC director Amanda Laugesen said: "Politics is always a great contributor to our language.
"Canberra bubble is a term that increased in usage significantly through 2018, and it was noticeable that this year Prime Minister Scott Morrison used 'Canberra bubble' to define his politics," Dr Laugesen said.
"However, critics point out that the Prime Minister is very much inside the Canberra bubble.
"I think it also reflects the notion* that across Australia there is some disenchantment* with politics, and that politicians are more preoccupied* with the goings-on in Canberra than the everyday concerns of Australians."
The Macquarie Dictionary 2018 word of the year but has not yet been announced.
Many other language organisations and dictionary publishers around the world also choose a word of the year.
VIDEO: US dictionary publisher Merriam-Webster chose 'surreal" as the 2016 word of the year. Here's why
FINALISTS
A phrase that came out of the Coles and Woolworths plastic bag ban also made the ANDC 2018 shortlist: 'bag rage', referring to customers who were angry about the removal of free bags.
Other political words — which are actually phrases — that made the shortlist include 'drought relief', 'fair dinkum power' and 'NEG' (which is an acronym* for a piece of government energy planning called the National Energy Guarantee).
The other short-listed word was 'blockchain', a system in which records are maintained across several computers that are linked in a network.
NOTABLE PREVIOUS WINNERS
democracy sausage (2016)
sharing economy (2015)
shirtfront (2014)
bitcoin (2013)
twitter (2009)
podcast (2006)
EXTRA READING
Australian English is going strong
Meet CSIRAC, Australia's first computer
GLOSSARY
petty: small and not important
dual: two uses
eligible: able to be included
notion: idea
disenchantment: fed up with how things are
preoccupied: thinking about other things
acronym: initials of all the words make a new word
LISTEN TO THIS STORY
QUICK QUIZ
What organisation has decided on the word of the year?
Who has been most noticeably using 'Canberra bubble'?
What was last year's word?
What does 'bag rage' mean?
How many years ago was podcast word of the year?
CLASSROOM ACTIVITIES
1. New words
The article lists a number of words that have been added to the Australian vernacular (spoken language) in recent years. List the new words. If you know what they mean, write the meaning or its use in a sentence for each one. If you don't know the meaning of one of the words/ phrases come up with a possible explanation of what it might mean. Then research what it actually means. How close were you?
Time: Allow 20 minutes
Curriculum links: English
2. Extension
New words and phrases are added to our language all the time. Many words/phrases are used in our speech and we don't even think about how it came to be used. Some have an interesting story behind where they originated.
Find out the etymology (origin) of the following words and phrases and compare them to how they are used now.
These ones will get you started but you may like to find out the origin of some other words/phrases as well.
sneakers (as in runners)
eavesdrop
honeymoon
keep your nose clean
raincheck
Time: Allow 30 minutes
Curriculum links: English
Extra Resources: Internet to research the etymology of words
VCOP ACTIVITY
The glossary of terms helps you to understand and learn the ambitious vocabulary being used in the article. Can you use the words outlined in the glossary to create new sentences? Challenge yourself to include other VCOP (vocabulary, connectives, openers and punctuation) elements in your sentence/s. Have another look through the article, can you find any other Wow Words not outlined in the glossary?
HAVE YOUR SAY: What is your favourite word? Why?
No one-word answers. Use full sentences to explain your thinking.