The Duchess of Cambridge has taken photographs of Holocaust* survivors in a moving tribute* to mark the 75th anniversary of the liberation* of World War II concentration camp Auschwitz.
One of Catherine's two portraits, which were inspired by the work of Dutch painter Johannes Vermeer, was of 84-year-old Steven Frank, originally from Amsterdam, Netherlands, who survived multiple concentration camps as a child.
He is pictured alongside his granddaughters Maggie and Trixie Fleet, aged 15 and 13.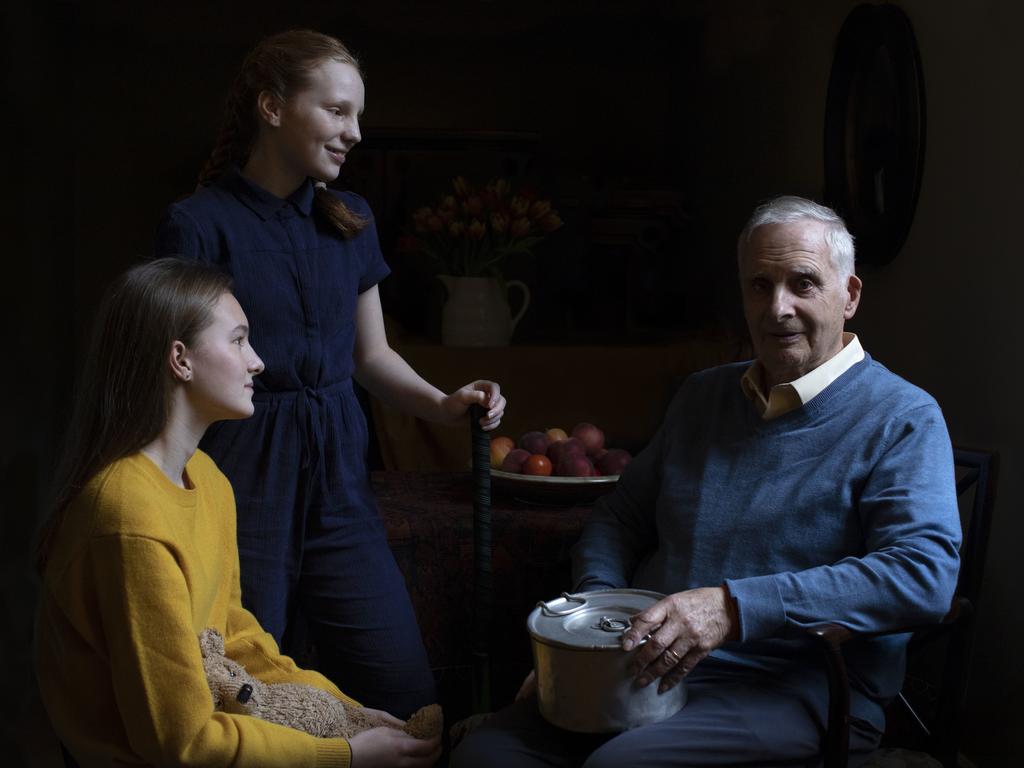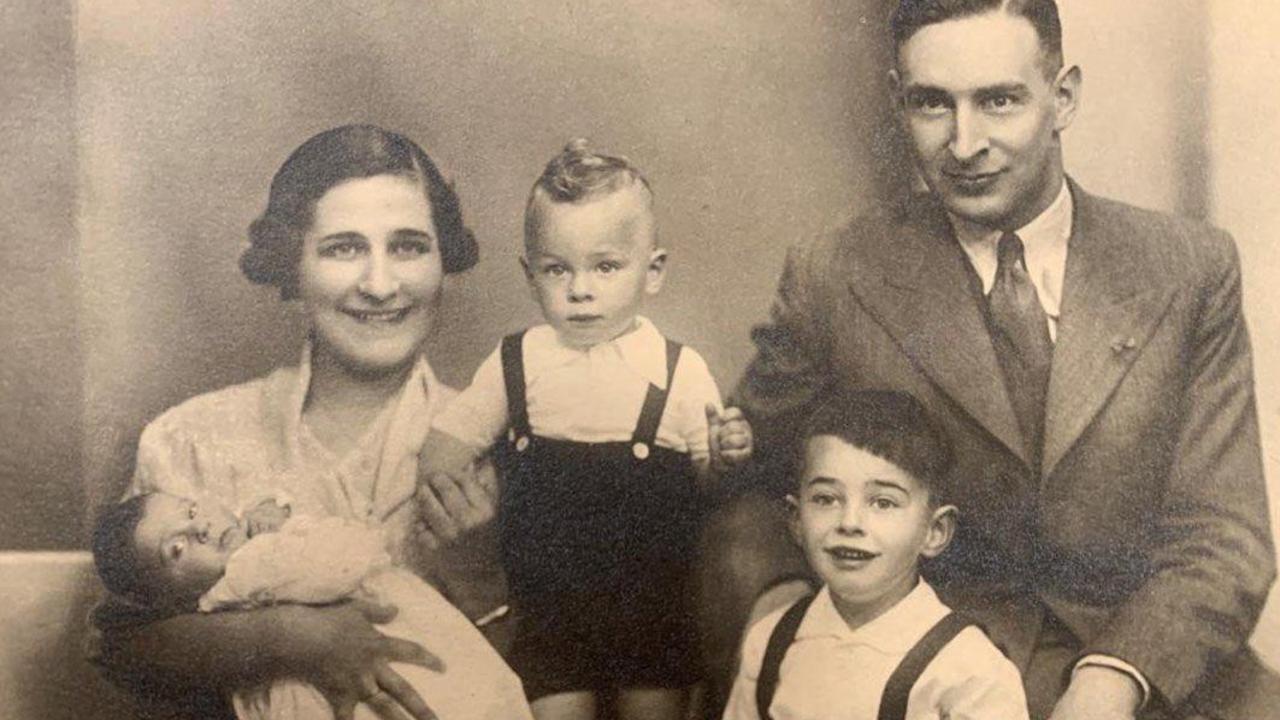 Catherine's other portrait is of 82-year-old Yvonne Bernstein, originally from Germany, who was a hidden child in France throughout most of the Holocaust.
She is pictured with her granddaughter Chloe Wright, aged 11.
Speaking about the project, Catherine, who is the patron* of the Royal Photographic Society, said: "The harrowing* atrocities* of the Holocaust, which were caused by the most unthinkable evil, will forever lay heavy in our hearts."
"Despite unbelievable trauma at the start of their lives, Yvonne Bernstein and Steven Frank are two of the most life-affirming* people that I have had the privilege to meet," she added. "Their stories will stay with me forever."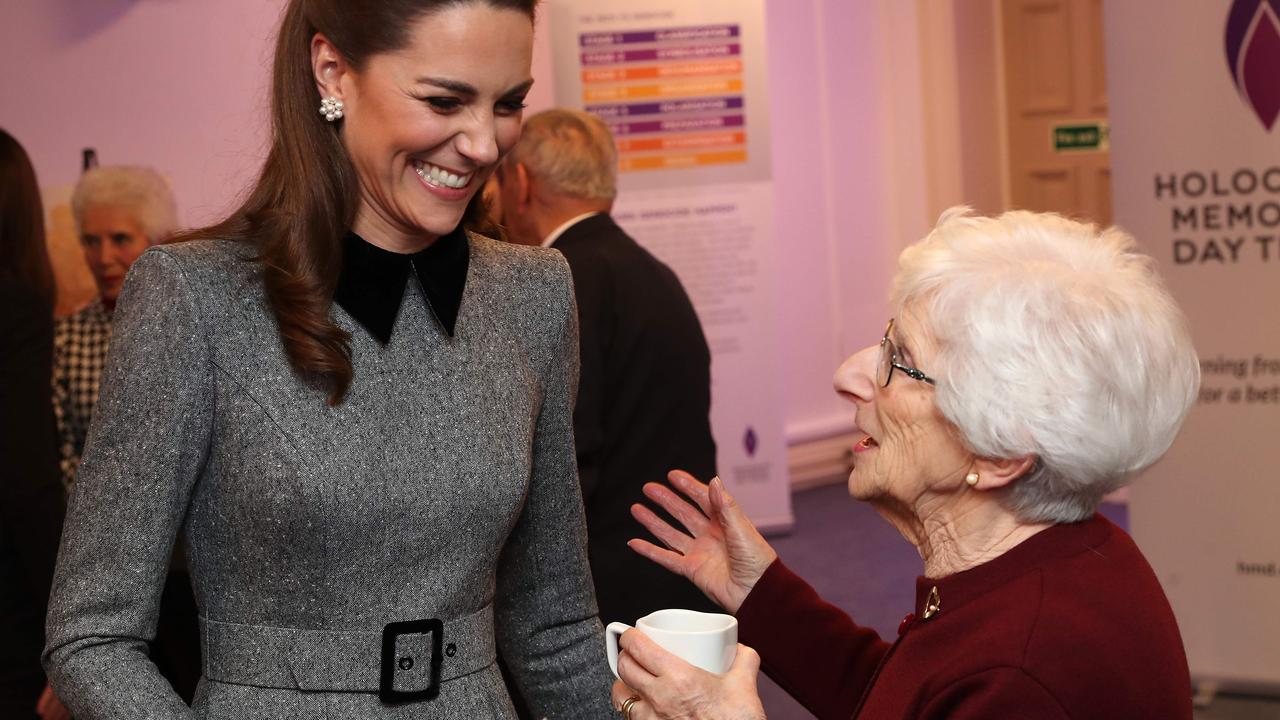 The portraits will be part of an exhibition opening later this year, bringing together 75 powerful images of survivors and their family members to mark 75 years since the end of the Holocaust.
The project is a collaboration* between the Holocaust Memorial Day Trust, Jewish News and the Royal Photographic Society.
The Duchess said her aim was to make the portraits "deeply personal to Yvonne and Steven – a celebration of family and the life that they have built since they both arrived in Britain in the 1940s.
"It was a true honour to have been asked to participate in this project and I hope in some way Yvonne and Steven's memories will be kept alive as they pass the baton to the next generation," she said.
Seventy-five years after the liberation of Auschwitz, a dwindling* number of elderly Holocaust survivors gathered at the former German Nazi death camp on Monday to honour its over 1.1 million mostly Jewish victims.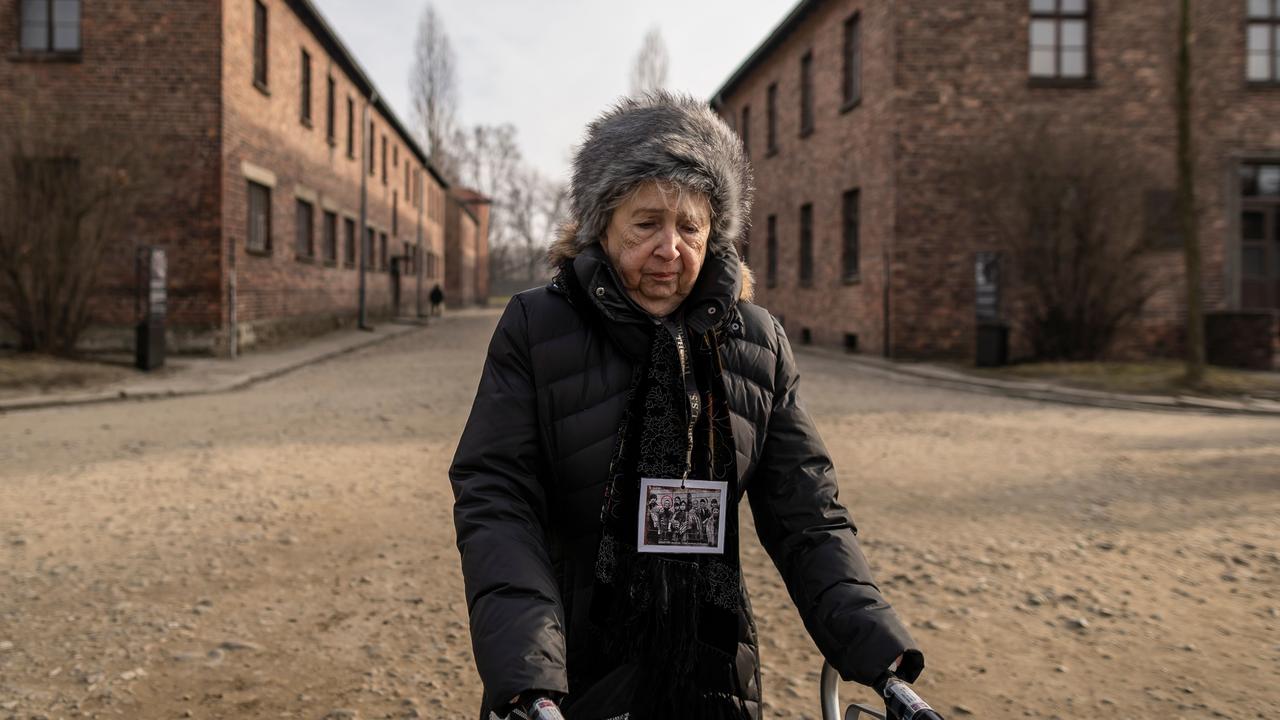 More than 200 survivors travelled from around the world to share their testimony as a stark warning amid a recent surge of global anti-Semitic* attacks.
Australian Holocaust survivor Yvonne Engelman, 92, from Sydney, was flown to Poland for the event, along with her three children, nine grandchildren and 15 great-grandchildren.
"We want the next generation to know what we went through and that it should never happen again," Auschwitz survivor David Marks, 93, told reporters at the former death camp, his voice breaking, heavy with emotion.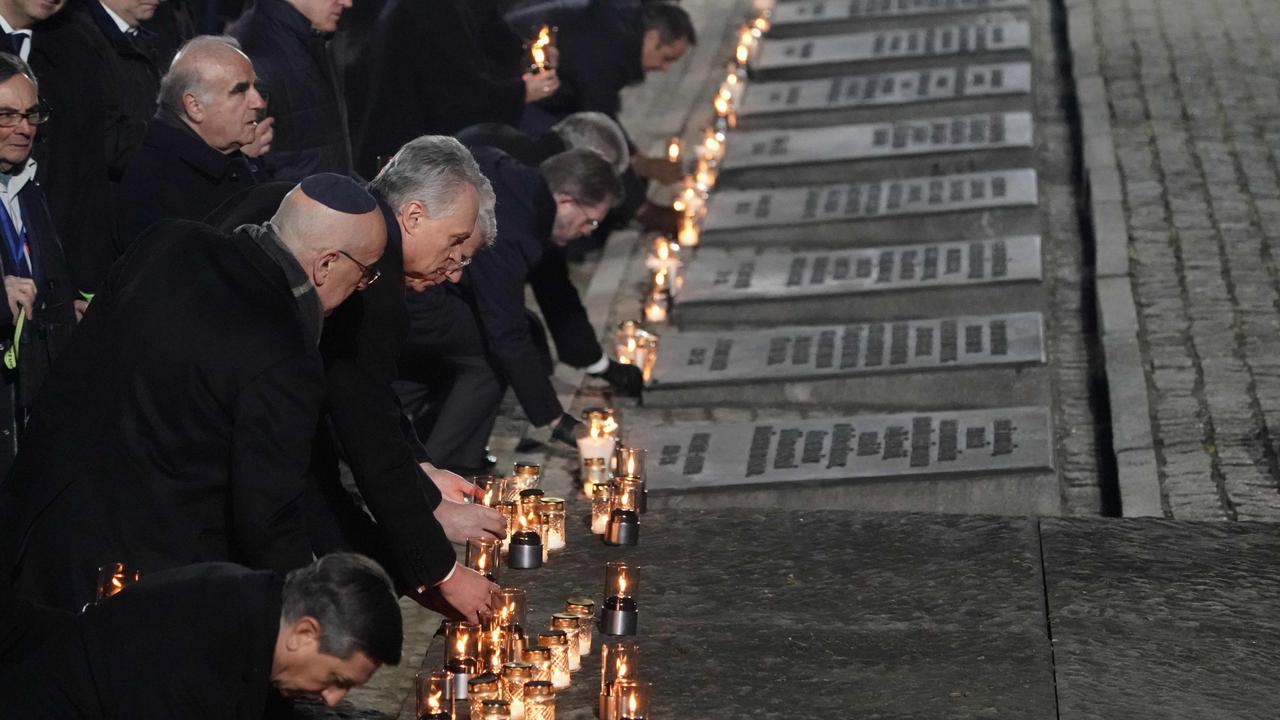 THE HOLOCAUST
The Holocaust was the World War II genocide* of European Jews in Germany and German-occupied countries.
Six million Jewish men, women and children and millions of other people were killed, many in camps known as concentration or death camps.
Auschwitz, also known as Auschwitz-Birkenau, is in southern Poland. Poland was occupied by Germany during World War II.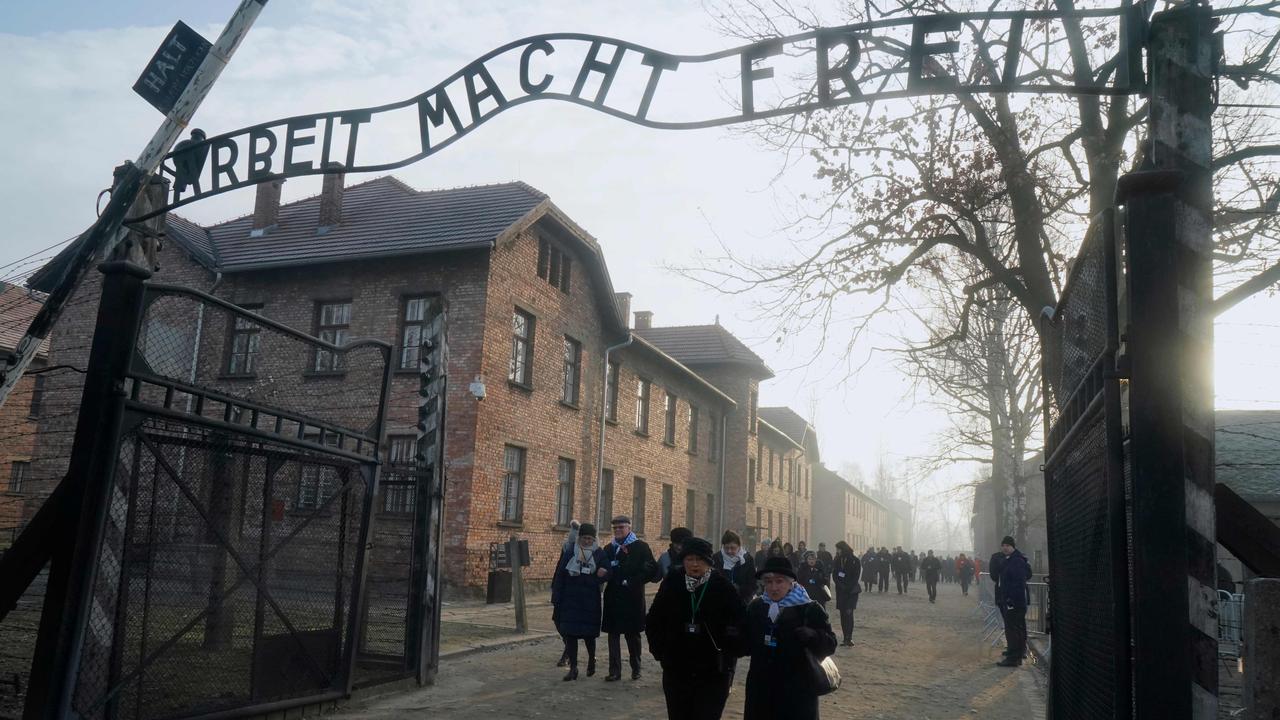 The camp opened in 1940 and was originally run as a detention centre for political prisoners of Germany but it evolved into a place that Jewish people and other perceived enemies of Nazi Germany were imprisoned, used as slave labour or killed.
The camp was liberated by Soviet soldiers on January 27, 1945. They found 7000 starving prisoners alive.
More than one million people died at the camp.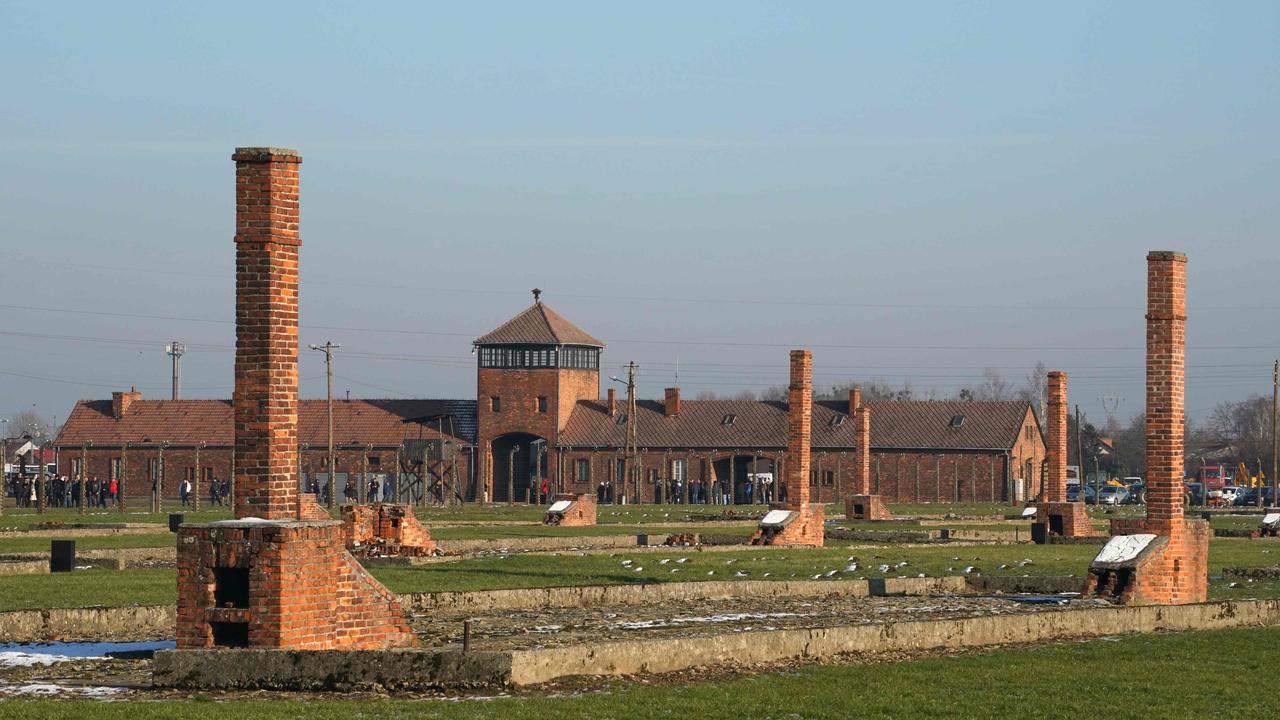 Thousands of Jewish children survived the Holocaust because they were hidden, either by pretending they weren't Jewish, or physically hidden out of sight in cramped and dangerous conditions — such as in cellars and attics — for years to avoid being sent to the camps.
GLOSSARY
Holocaust: World War II mass killing of European Jews in Germany and German-occupied countries
tribute: act or statement to show respect, gratitude or admiration
liberation: the action of setting someone free from imprisonment
patron: person who gives support to a cause or organisation
harrowing: distressing, traumatic
atrocities: extremely wicked or cruel acts
life-affirming: have an emotionally or spiritually uplifting effect
collaboration: working together to make something
dwindling: gradually reducing in size or strength
anti-Semitic: hostile to or prejudiced against Jews
genocide: the deliberate killing of a large group of people
EXTRA READING
Questions I am asked about the Holocaust
Remembering D-Day, June 6, 1944
QUICK QUIZ
Why did the Duchess take the photos?
What did David Marks say?
What country is Auschwitz in?
How many people were found alive at the camp when it was liberated?
How many people died at the camp?
LISTEN TO THIS STORY
CLASSROOM ACTIVITIES
1. Holocaust reflection
After reading this Kids News story and learning about the Auschwitz concentration camp and the terrible event in history known as the Holocaust, reflect on this reading and your thoughts by completing a drawing. Your drawing can use any medium (greylead, charcoal, texta, pencil, paint — whatever your classroom has available) and just be your reflection on these events. You could use symbols, words or just reflect by drawing whatever comes to mind.
Time: allow 20 minutes to complete this activity
Curriculum Links: Visual Arts, History
2. Extension
Auschwitz survivor David Marks states in the article that "We want the next generation to know what we went through and that it should never happen again."
Why is it important for these survivors to tell their story?
If this was your grandparent, what ways could you think of to ensure what they went through would never be forgotten?
Time: allow 15 minutes to complete this activity
Curriculum Links: English, History, Critical and creative thinking
VCOP ACTIVITY
After reading the article, with a partner, highlight as many connectives as you can find in pink. Discuss if these are being used as conjunctions, or to join ideas and create flow.
HAVE YOUR SAY: What did you find most interesting about this story? How did it make you feel?
No one-word answers. Use full sentences to explain your thinking. No comments will be published until approved by editors.