Schoolkids in Australia's worst drought-affected areas are playing on tiny patches of grass or dry, red dust that covers their clothes and is tough to land on during ball sports.
The children at Tullamore Central School only have a few days left to play on their oval.
Today, Friday, principal Rebecca Freeth will be forced to stop watering the remaining half of the field kept green for the kids, as the northwest NSW school's dam finally runs dry.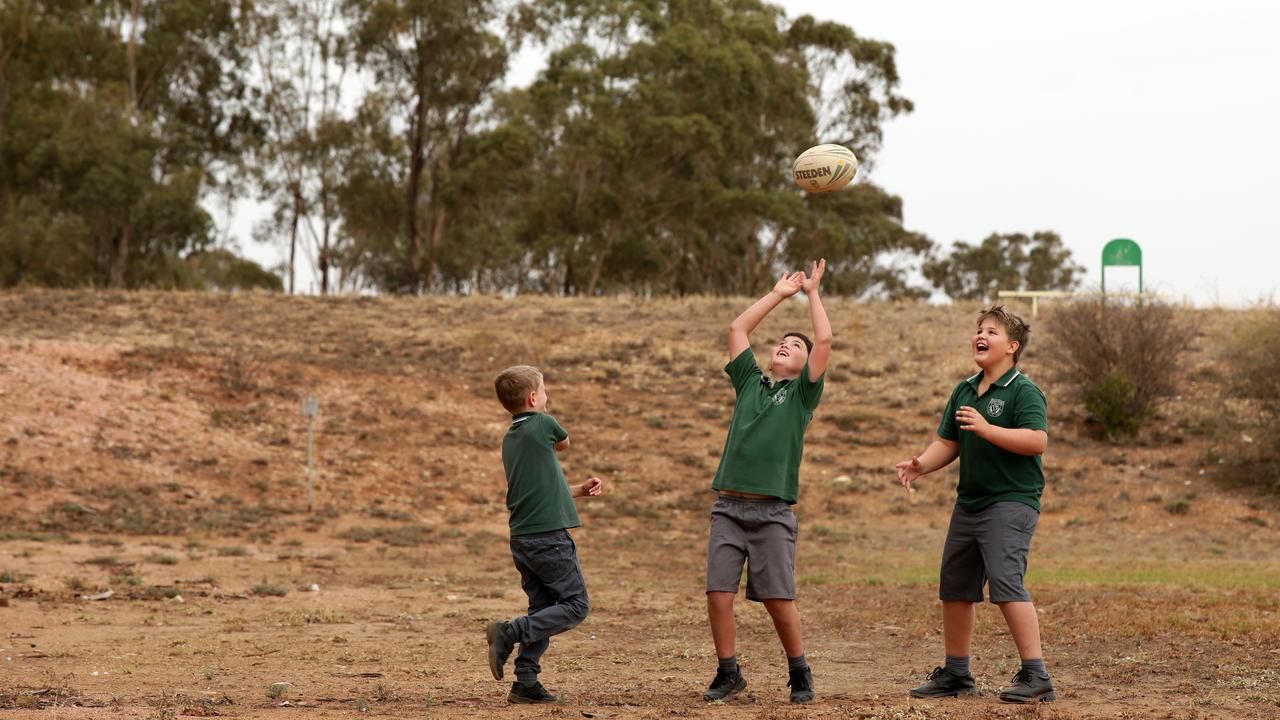 Ms Freeth said she has tried to keep the school as "normal as possible" to help the kids stay positive.
"Of course it impacts the children," she said. "You hear it walking around the playground, the kids are talking about it."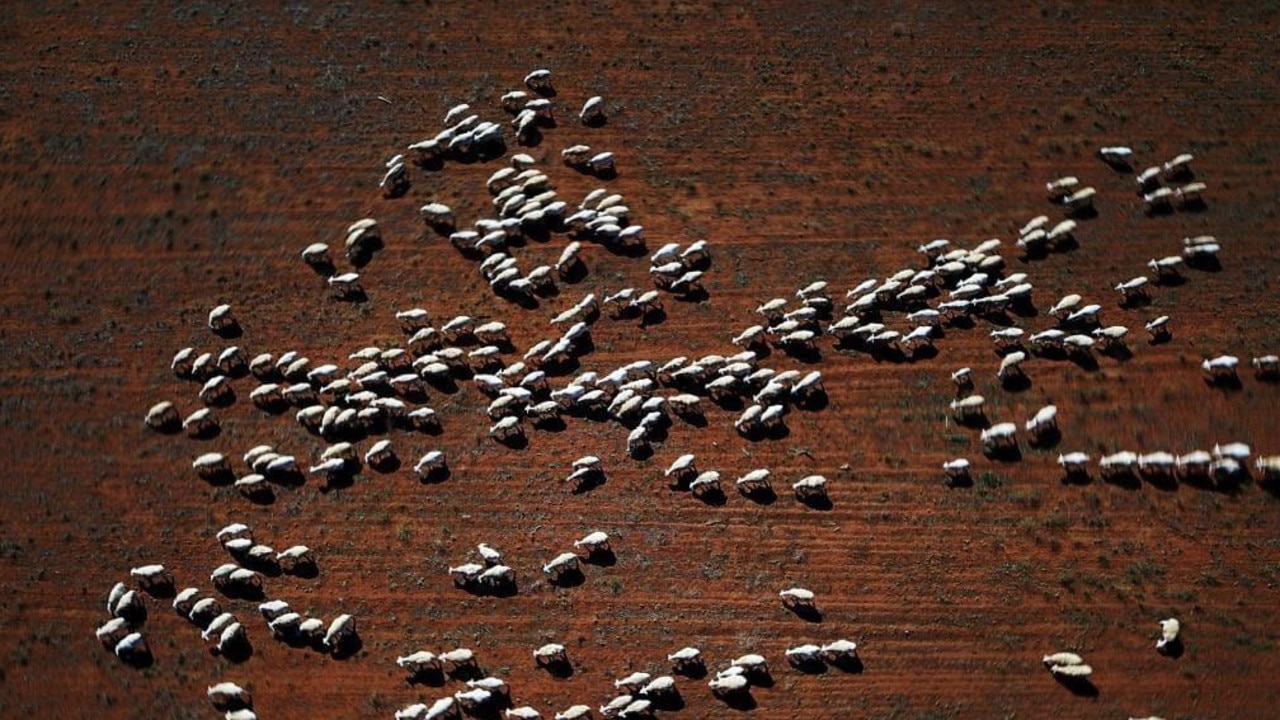 Year 12 student Jack Darcy, 18, said he tries to get as much of his homework done while at school so he can use daylight hours to help his parents.
"On the farm with Dad you can see the different stress that Dad gets, not having the feed to feed the sheep … it's pretty hard not having green feed, you get sick of seeing brown," he said.
VIDEO: Jack and Makayla from Tullamore talk about the impact of drought
One small school in the centre of NSW, however, is standing out as a green oasis amid thousands of kilometres of dry, red earth.
Hermidale Public School is in the middle of NSW — about 600km from Sydney, Broken Hill and the border of Victoria — with the drought stretching out in every direction.
But principal Skye Dedman and her staff have made a determined effort to keep one small front yard completely green for the 12 students in Kindergarten to Year 6 who attend the school.
They have succeeded in making the school an oasis* in the middle of the drought.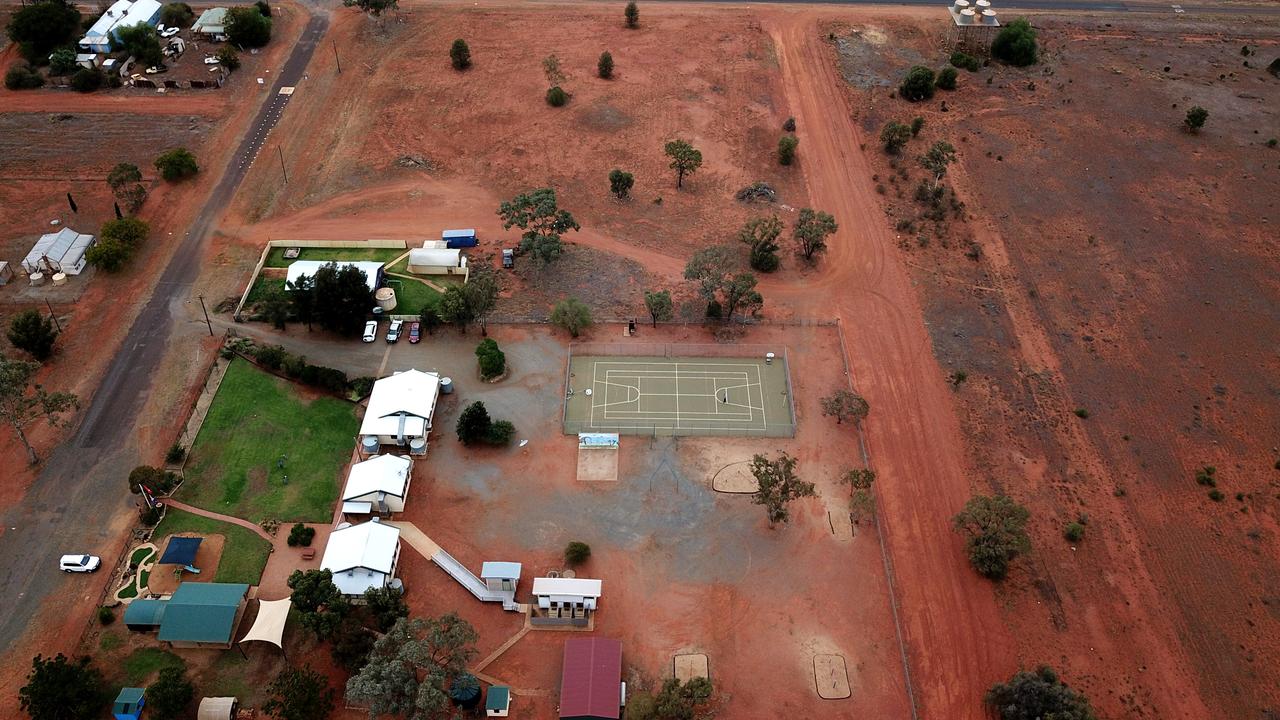 It has become a hub for community events such as local Anzac Day services, barbecues and will soon host a scone-making competition.
"The children have a right to be able to play safely outside and they shouldn't have to face a dusty empty yard every day," she said. "It's important the children, and the community have something nice like this to remind them of better times … some of the younger kids here can't even really remember a time before the drought."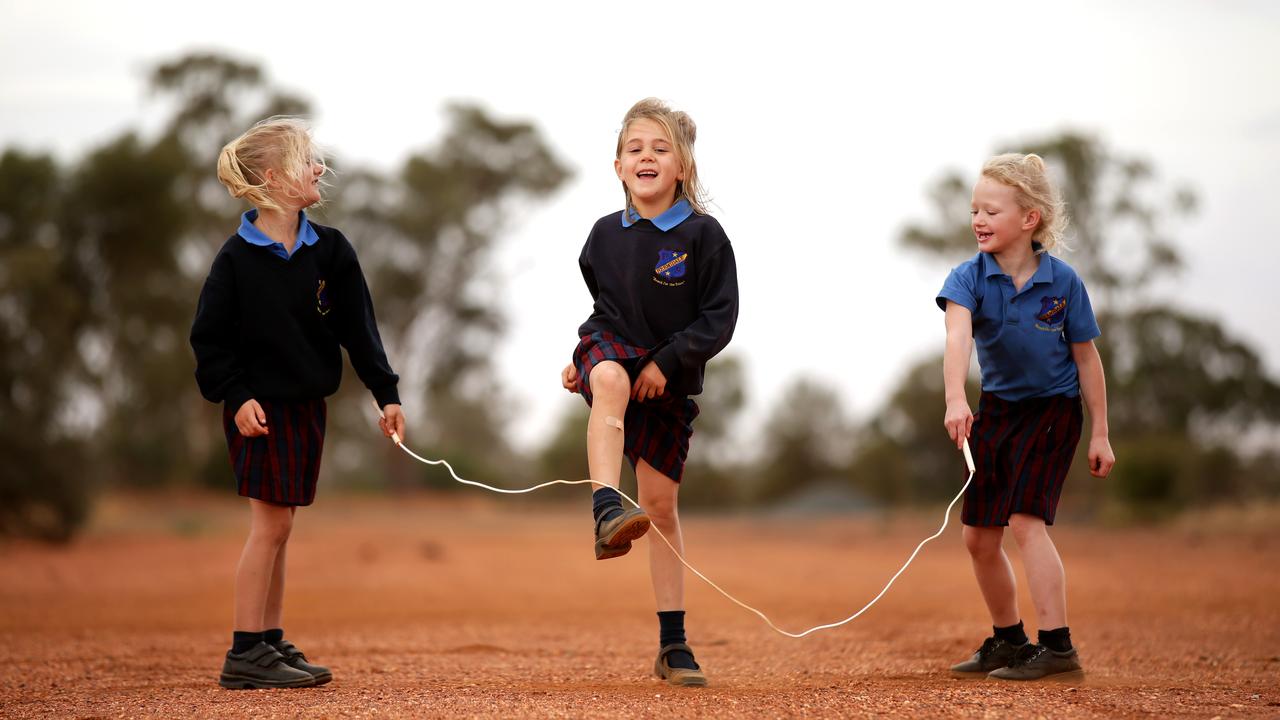 Ms Dedman who lives on a farm, said a small patch of green can make all of the difference to a person's mental health*.
HOW CAN I HELP?
Join our Adopt a Farmer campaign to help ease a family's pain from the drought.
Click HERE for details
GLOSSARY
oasis: an island of lush, green plants in a desert
mental health: the health of your mind and emotions
EXTRA READING
Drought drives food prices higher
Adopt A Farmer to ease drought pain
QUICK QUIZ
Why won't Ms Freeth water the oval after this week?
Why does Jack Darcy rush to do his homework at school?
Where is Hermidale?
How many students are there at Hermidale's school?
Who else is the green lawn important for besides the students?
LISTEN TO THIS STORY
CLASSROOM ACTIVITIES
1. Make a list
In recent days Kids News articles have looked at what a drought is and how the current drought is affecting farmers and food prices. This article looks at the impact it is having on kids living in the drought-affected communities.
Make a list of the ways, mentioned in the article, that the drought is affecting young people.
Add to your list any other ways (not just school) you think the drought will impact young people in drought affected communities.
Time: allow 20 minutes to complete this activity
Curriculum Links: English, Ethical Capability, Personal and Social Capability
2. Extension
You might live in a drought affected community. If you do, write a poem that explains how it has affected your school environment.
Use the following questions to help prompt you: What differences can you see in the school environment? How has it affected your playground activities? How do you feel about the drought?
If you live in another part of Australia, write a poem that shows that you understand how the students in the drought affected areas are impacted.
Time: allow 30 minutes to complete this activity
Curriculum Links: English, Ethical Capability, Personal and Social Capability
VCOP ACTIVITY
With a partner see if you can you identify all the doing words/verbs in this text. Highlight them in yellow and then make a list of them all down your page. Now see if you and your partner can come up with a synonym for the chosen verb. Make sure it still makes sense in the context it was taken from.
Try to replace some of the original verbs with your synonyms and discuss if any are better and why.
HAVE YOUR SAY: Describe your school's playground. If it is green, how would you feel if you only had dust?
No one-word answers. Use full sentences to explain your thinking. No comments will be published until approved by editors.