Mountaineer Kami Rita has summited* Mount Everest for a 23rd time, breaking his own record for the most successful climbs of the world's highest peak.
Kami reached the summit* with other climbers at 7.50am on May 15 and all were reported to be safe, said Gyanendra Shrestha, a Nepalese government official at the mountain's base camp.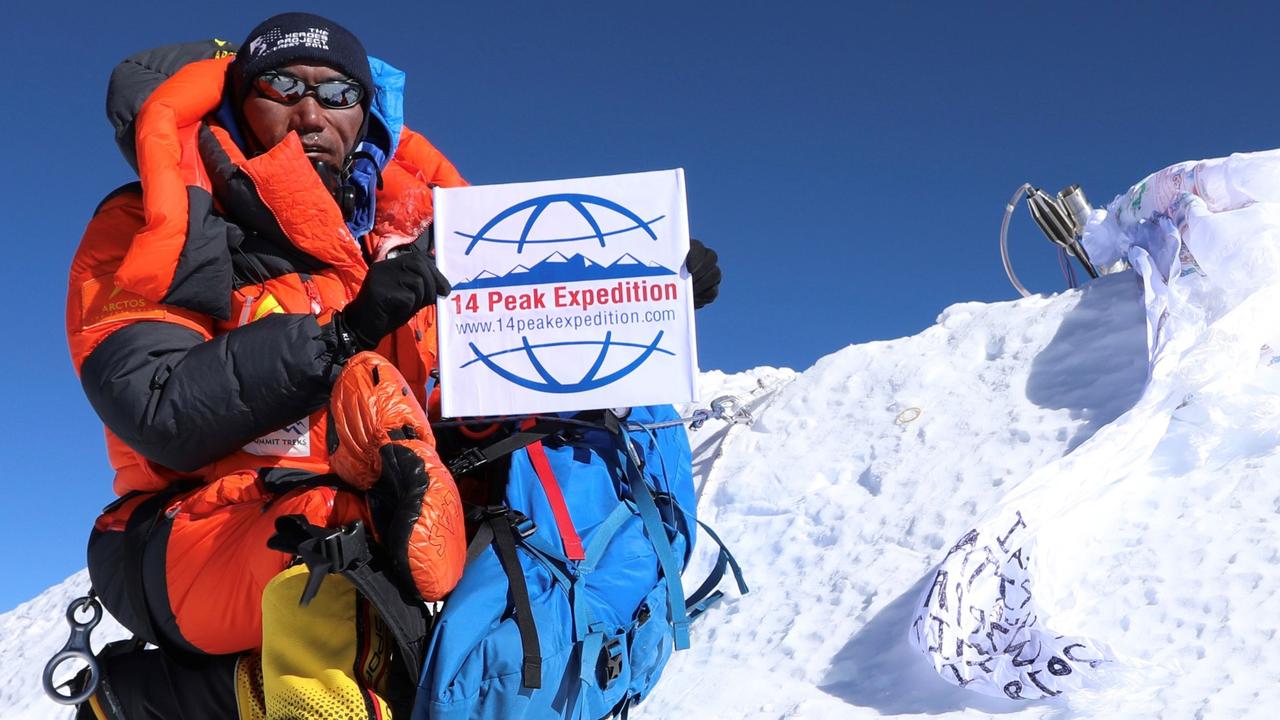 The two climbers closest to Kami's record have climbed the 8850m peak 21 times each, but both have retired from mountain climbing.
"It is my profession, but at the same time I am setting new world record for Nepal too," said Kami (who goes by his first name only) before leaving for this summit attempt.
Kami, who is 49, is a Nepalese Sherpa, one of the indigenous peoples of the mountains of Nepal and the Himalayas. His home village of Thame is in the shadow of the mountain.
He first summited Everest in 1994 and has been making the trip nearly every year since, one of many Sherpa guides whose knowledge, experience and skills are vital* to the safety and success of the hundreds of climbers who head to Nepal each year seeking to stand on top of the world.
His father was among the first Sherpa guides employed to help climbers reach the summit and Kami followed in his footsteps.
In addition to his 23 summits of Everest, Kami has summited several other peaks in the Himalayas that are among the world's highest, including K-2, Cho-Oyu, Manaslu and Lhotse.
Kami was at Everest base camp in 2015 when an avalanche* swept through, killing 19 people. After that tragedy, he came under intense family pressure to quit mountaineering altogether, but in the end decided against it.
"I know Mount Everest very well, having climbed it 22 times, but at the same time I know I may or may not come back," he told news agency The Associated Press (AP) last month. "I am like a soldier who leaves behind their wives, children and family to battle for the pride of the country."
Kami has been an advocate* for other Sherpa guides, who he said do not get the recognition they deserve.
WHAT SHERPAS DO
This Himalayan spring, 41 teams of a total of 378 climbers (who are not Sherpas) have permits to attempt to summit Everest. There is an equal number of Sherpa guides helping them.
Kami said that before climbers from around the world arrive to attempt to reach the summit there are months of hard preparation work done by Sherpas. The Sherpas are the ones who take care of setting up the camps, carrying the loads on their backs, cooking food and carrying oxygen tanks.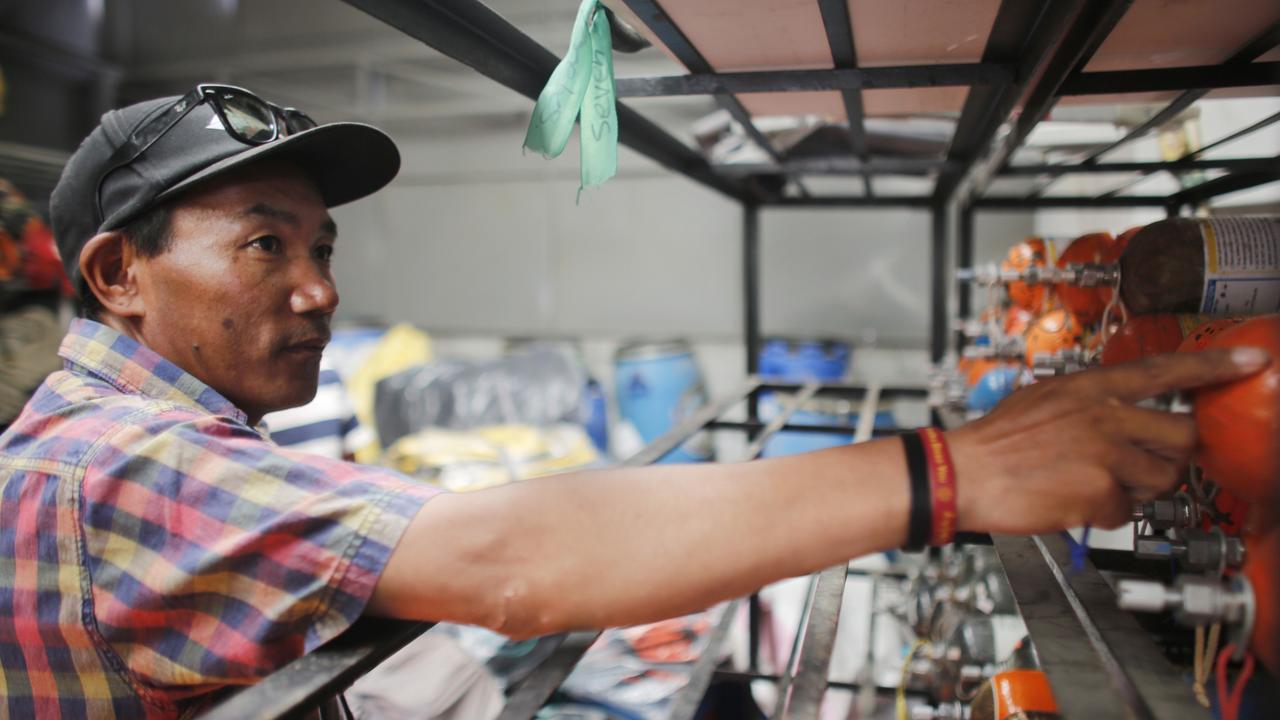 Perhaps most important, it is Sherpas who each year fix ropes and ladders over crevasses* and icefalls that make things safer for the hundreds of climbers who will follow them.
"However, when these climbers reach the summit, only their names are highlighted and nothing mentioned about the hard work done by the Sherpas," Kami said last month.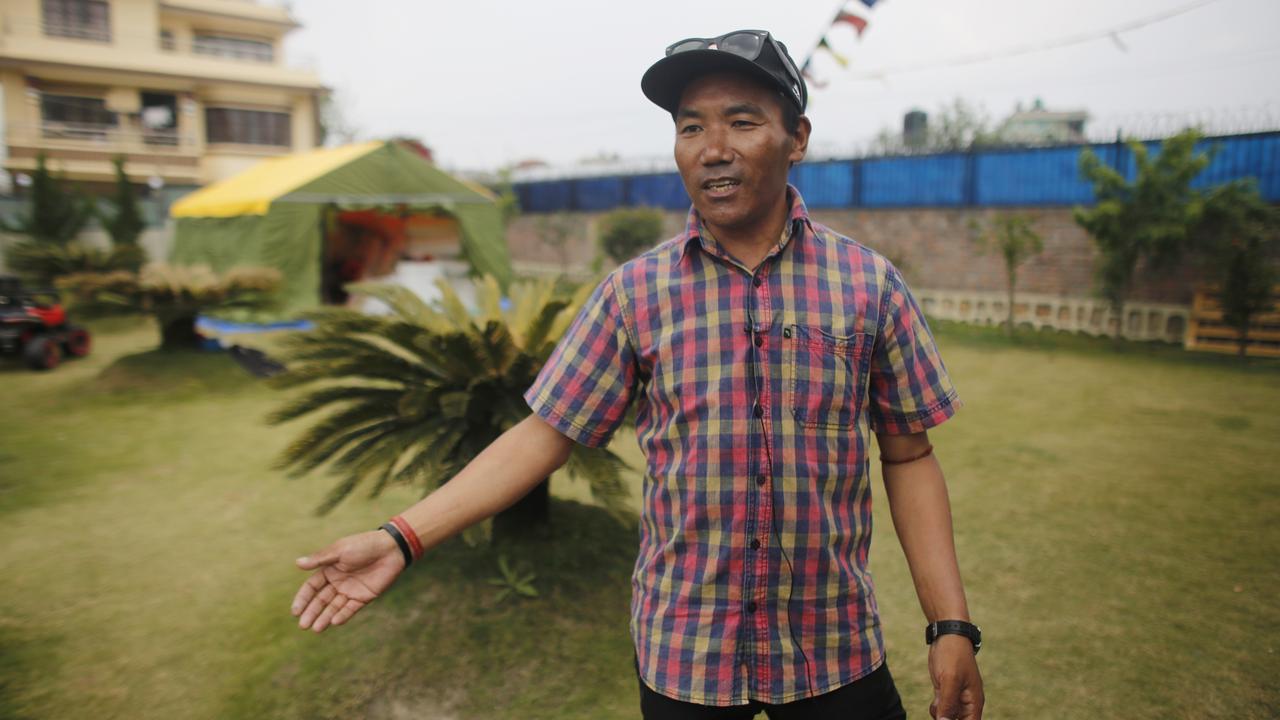 Sherpa people were mostly yak herders and traders living deep within the Himalayas until Nepal opened its borders to visitors in the 1950s. Their stamina* and familiarity with the mountains quickly made them sought-after guides and porters.
On Tuesday last week, it was a team of Sherpa guides who again were the first to reach Everest's summit this year, completing their advanced work of setting up ropes and lines for the other climbers to follow.
Doing this work as quickly and as early as possible is important to the success of the climbing season. Each May, there are usually only a few short periods of good weather near the summit during which climbers can attempt to get to the top.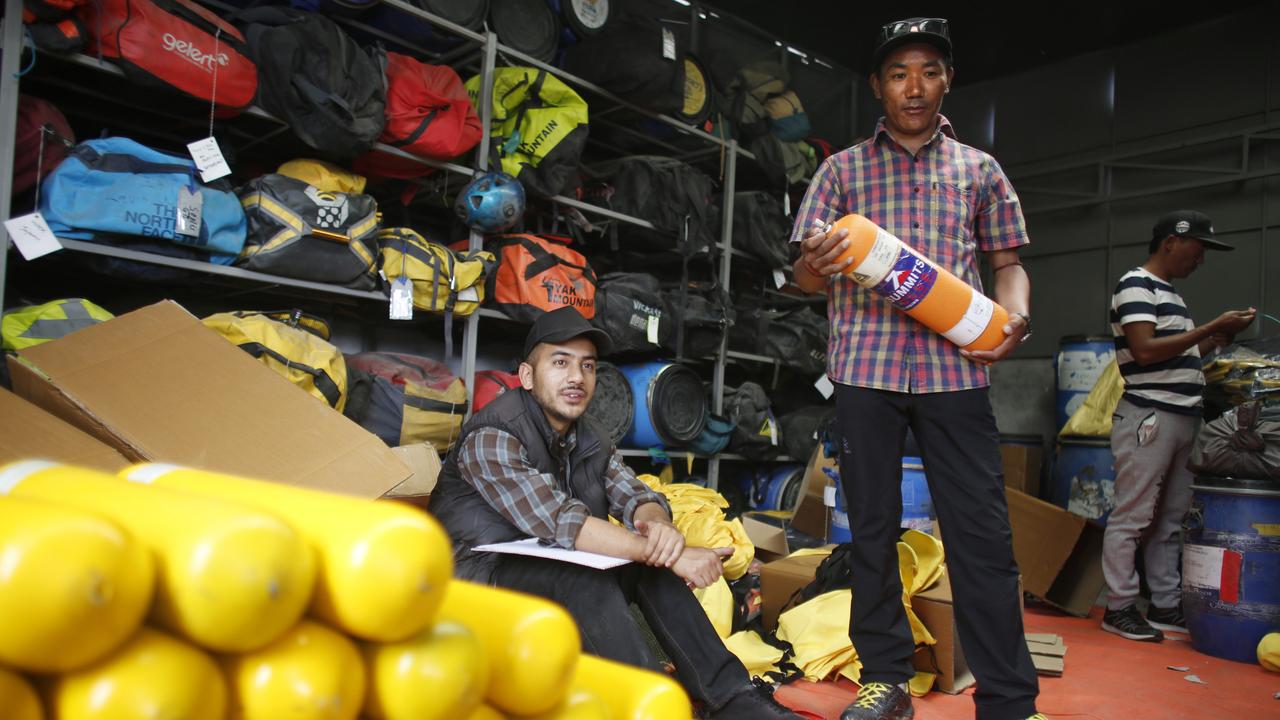 THE HIMALAYAS
The Himalayas is a 2400km-long mountain range in Asia that has 30 of the Earth's highest peaks.
It runs along the borders between Nepal, Tibet (part of China), Bhutan, India and Pakistan.
There are more than 50 mountains higher than 7200m in the Himalayas and 10 of the 14 8000m-plus mountains on Earth.
The highest point on Earth is Everest at 8850m.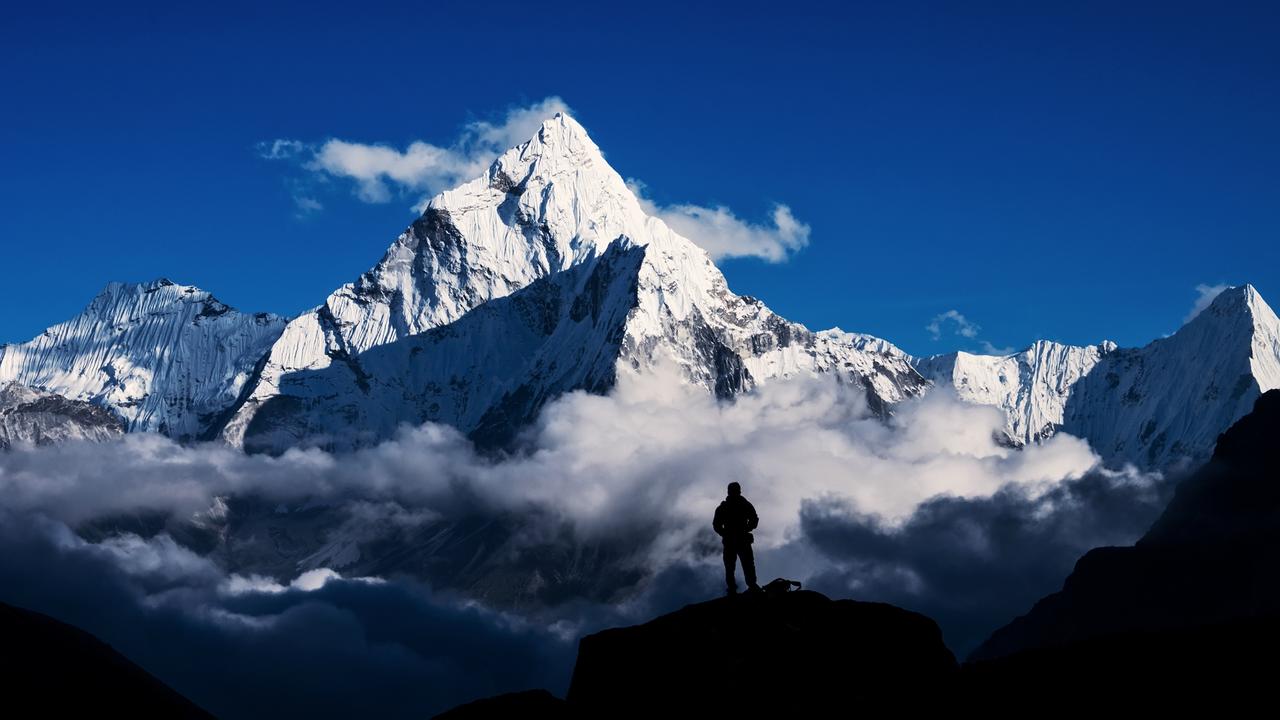 Next highest is another Himalayan mountain we call K2 (other countries have other names), at 8611m. K2 is considered more difficult to climb than Everest, partly because it has severe and frequent storms.
By contrast, Australia's highest mountain, Mount Kosciuszko, is 2228m high.
GLOSSARY
summited: reached the top, or summit
summit: top
vital: essential, a must-have thing
avalanche: a fall of ice or snow and sometimes rock down a mountainside
advocate: someone who speaks out for others
crevasses: a deep open crack
stamina: ability to keep going for a long time
EXTRA READING
Australian paddles to world record
From paralysis to Mount Everest
Ancient jawbone solves mountain puzzle
Mysterious 'Yeti' footprints found in Himalayas
Aussies win extreme horse race
QUICK QUIZ
What year did Kami first summit Everest?
How many climbers in total could climb Everest this year? How many will be Sherpas?
Name at least three important jobs Sherpas do?
Where are the Himalayas?
What is the second highest peak in the world and how high is it?
LISTEN TO THIS STORY
CLASSROOM ACTIVITIES
1. Sherpa wanted
Write a job advertisement looking for a Sherpa. Your advertisement should include the tasks required (which you will find in the article) and a list of desired skills and attributes (which will require a little more thinking). Keep your job advertisement concise by limiting it to a maximum of 100 words.
Time: allow 25 minutes to complete this activity
Curriculum Links: English
2. Extension
Look at the skills and attributes you have listed in your Sherpa job advertisement. Can you think of any other careers that Sherpas might be suited to? Make a list.
Time: allow 10 minutes to complete this activity
Curriculum Links: English, Critical and Creative Thinking
VCOP ACTIVITY
Oh what a feeling!
Imagine climbing to the summit of the highest mountain in the world. What an experience … and then to do it 23 times. My goodness.
I bet Kami has been asked a million times "What's it like?". Well it's your turn to try and explain, but you have to use the Show don't tell technique. Instead of telling the readers "it was amazing" explore words through your senses to show it instead.
Hear:
See:
Feel:
Taste:
Smell:
HAVE YOUR SAY: Would you like to climb Everest? What would you most like? What wouldn't you like?
No one-word answers. Use full sentences to explain your thinking. No comments will be published until approved by editors.