Hobart could become the first Australian capital city to be known by its traditional indigenous* name, nipaluna.
A group of Tasmanian Aboriginal people today revealed the city's name, from the revived* Tasmanian Aboriginal language palawa kani, and offered it to the city of Hobart to use.
The name nipaluna was recently rediscovered and was presented to Hobart City Council this afternoon.
The offer was made as part of National Reconciliation* Week (May 27 — June 3), an annual* chance for all Australians to celebrate Aboriginal and Torres Strait Island culture.
Tasmanian Aboriginal Centre CEO Heather Sculthorpe said the gift to the city was a "fantastic thing to happen in Reconciliation Week" and a source of "immense* pride".
"It is part of this process of not having Aboriginal history hidden from the history of Tasmania," Ms Sculthorpe said.
"There is an Aboriginal history here and something has to be done about making up for how much of our history was obliterated*."
For many years Tasmania's original Aboriginal people and their traditional culture were incorrectly thought of as extinct.
"It's about unveiling* the true history of the area and letting people know that there were other people here before the English came, people with a vibrant* society and a complex community in this area," she said.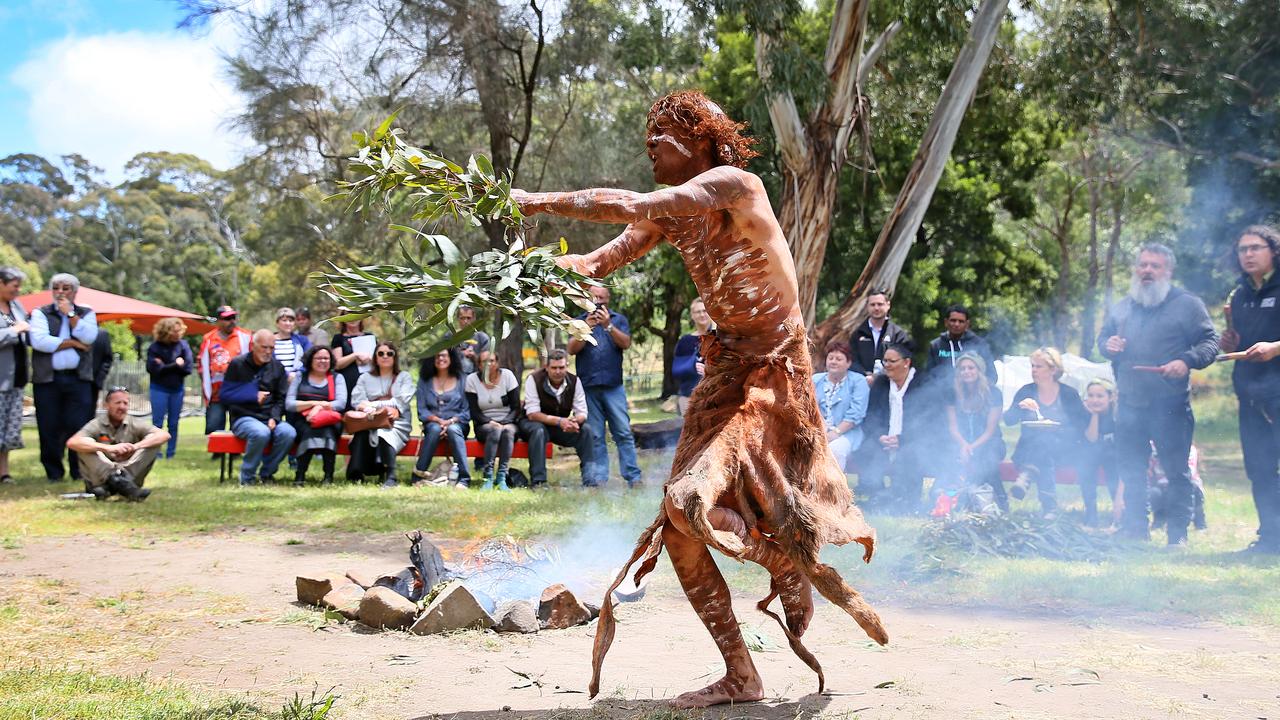 The name was kept secret until the official presentation to the Lord Mayor Ron Christie and the council.
"The mayor, I think, is pretty excited to have this opportunity, as are we," Ms Sculthorpe said.
Ms Sculthorpe said she hoped having an Aboriginal name for Hobart's capital would give indigenous Tasmanians some comfort, connection and ownership over the land.
"All Aboriginal kids and adults will know that that's saying we are important here, that we were here, this is our place and we belong here.
"When this name gets in use, we will be the first (city) in Australia to have a proper name," Ms Sculthorpe said.
In 2014 the Tasmanian Aboriginal Centre was successful in its fight to have Hobart's Mt Wellington also know by its traditional name, kunanyi.
EXTRA READING
Tasmanian tiger could soon be cloned
Meet Borobi the Comm Games Mascot
RECOGNISING ABORIGINAL NAMES
These locations around Australia have recently been officially renamed as their Aboriginal names:
Was Ayers Rock, now Uluru (Northern Territory)
Was Bay of Fires, now larapuna (Tasmania)
Was Oyster Cove, now putalina (Tasmania)
Others are known by both Aboriginal names and European names equally, called dual-naming. Examples are:
whibayganba/Nobbys Head (New South Wales)
takayna/The Tarkine (Tasmania)
wahluu/Mount Panorama (New South Wales)
truwana/Cape Barren Island (Tasmania)
Four stars in the night sky have officially been recognised by the International Astronomical Union by their Aboriginal names, three from the Wardaman people of the Northern Territory and one from the Booroong people of western Victoria. The Wardaman star names are Larawag, Wurren and Ginan in the Western constellations Scorpius, Phoenix and Crux (the Southern Cross). The Boorong star name is Unurgunite in Canis Majoris (the Great Dog).
GLOSSARY
indigenous: originating or belonging in a place
revived: brought back to life
reconciliation: become friends again
annual: happens every year
immense: huge
obliterated: wiped out
unveiling: revealing, presenting
vibrant: colourful and interesting
LISTEN TO TODAY'S STORY
QUICK QUIZ
What is Hobart's traditional Aboriginal name?
Why was the name offered this week particularly? What is the week for?
Why is the name important to Aboriginal people?
What is Mt Wellington now also known by?
What is the European name of the World Heritage wilderness takayna?
CLASSROOM ACTIVITIES
1. Important information
Create a poster that will help people learn about the Aboriginal name for Hobart. Your poster should help people to understand why this is important for Aboriginal people in Tasmania.
Time: Allow 30 minutes
Curriculum Links: Civics and Citizenship, History, Visual Communication Design
2. Extension: How do you think your class could celebrate Reconciliation Week? Plan and create a special timetable of activities and projects that your class could do to help the rest of your school understand why this is an important event.
Time: Allow 25 minutes
Curriculum Links: Civics and Citizenship
VCOP ACTIVITY
The glossary of terms helps you understand and learn the ambitious vocabulary being used in the article. Can you use the words outlined in the glossary to create new sentences? Challenge yourself to include other VCOP (vocabulary, connectives, openers and punctuation) elements in your sentence/s. Have another look through the article. Can you find any other Wow Words not outlined in the glossary?
HAVE YOUR SAY: In one sentence, tell us what you think about this story.
Please do not use one-word answers. Explain what you enjoyed or found interesting about the article. Use lots of adjectives.