Australian sheep will continue to be sent overseas on ships as part of the controversial* live export* trade.
But after a review into animal cruelty on the ships, sheep must now have more space and an automatic drinking water supply in hot months.
And exporters* will face up to 10 years' jail and multimillion-dollar fines as part of a plan to limit cruelty to the sheep.
The Australian Government has accepted all 23 improvements to the live export trade suggested as part of the urgent* review. Many people wanted the trade to be banned, but the government decided not to do this.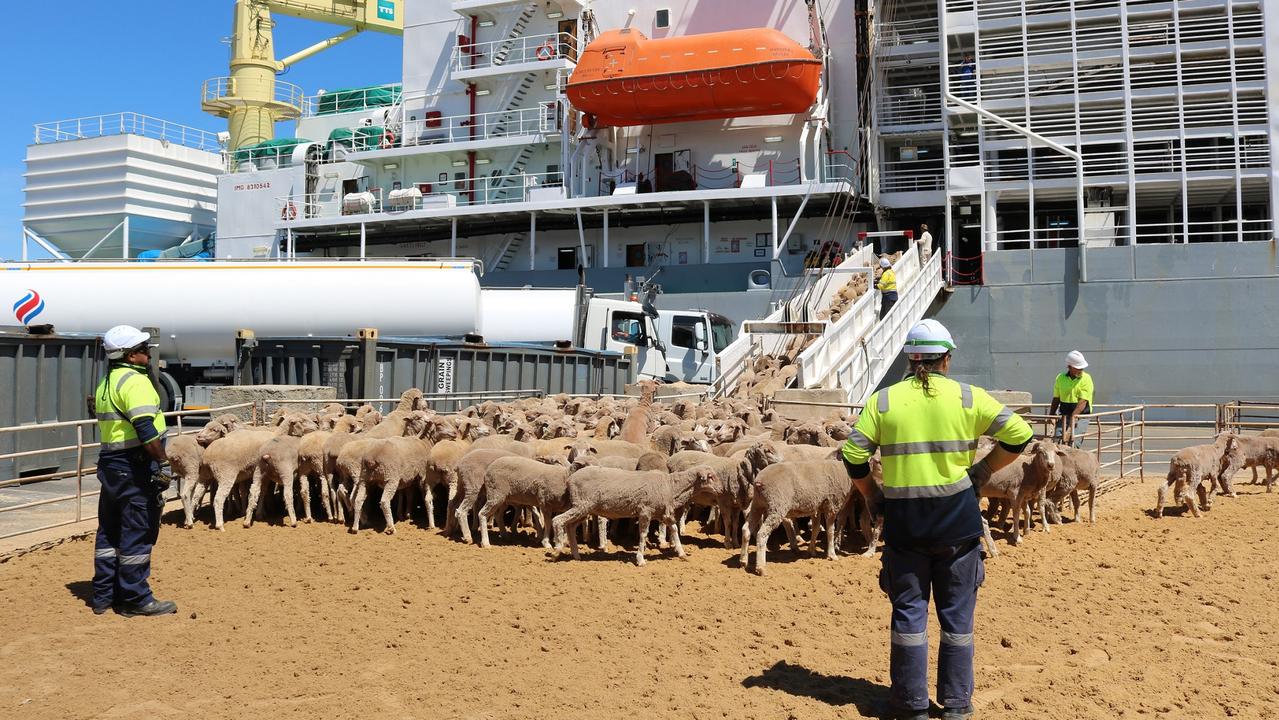 The review came after shocking video was seen of animal cruelty on board ships to the Middle East and news that more than 2400 animals died from heat stress on board a ship in August 2017.
The video sparked* calls to ban the live export trade from animal rights groups, the federal Labor Party and other politicians.
Federal Agriculture Minister David Littleproud announced the new rules to control and improve conditions on the ships.
"(This) is about setting a new course for the live export industry," Mr Littleproud said.
"There is still a lot more to be done and I give you a commitment* to lead that journey.
"If anyone in the industry is not up to it, I urge them to leave now because there is too much at stake*."
Export companies could be fined up to $4.2 million for breaking the rules. Company directors* could personally be fined $2.1 million or go to jail for 10 years if they try to make money from breaking the rules.
An independent* regulator* — like an umpire — will be set up to make sure everyone follows the rules.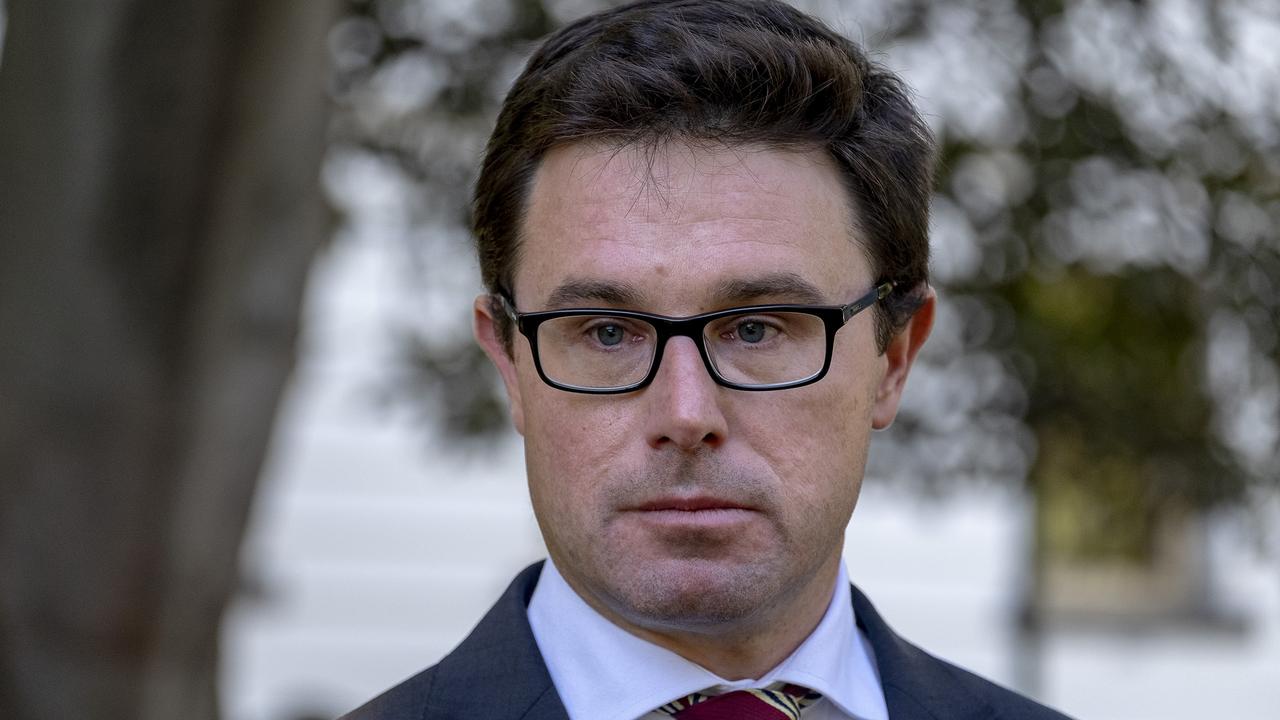 Other changes include requiring observers to be on board sheep and cattle ships. These observers must watch and report back to an independent regulator every day.
Exporters must also immediately report to the regulator if more than 1 per cent of sheep die on their ship and the regulator must investigate*.
The number of sheep allowed on a single ship will also be reduced so sheep have more space.
The changes could push exporters to improve their ships so there is better airflow* to reduce heat stress*.
Livestock vet Michael McCarthy led the review.
His suggestions would mean shipments, like the one on which so many sheep died, would carry 43,000 sheep instead of 60,000 and if more than 430 died the exporters would be investigated.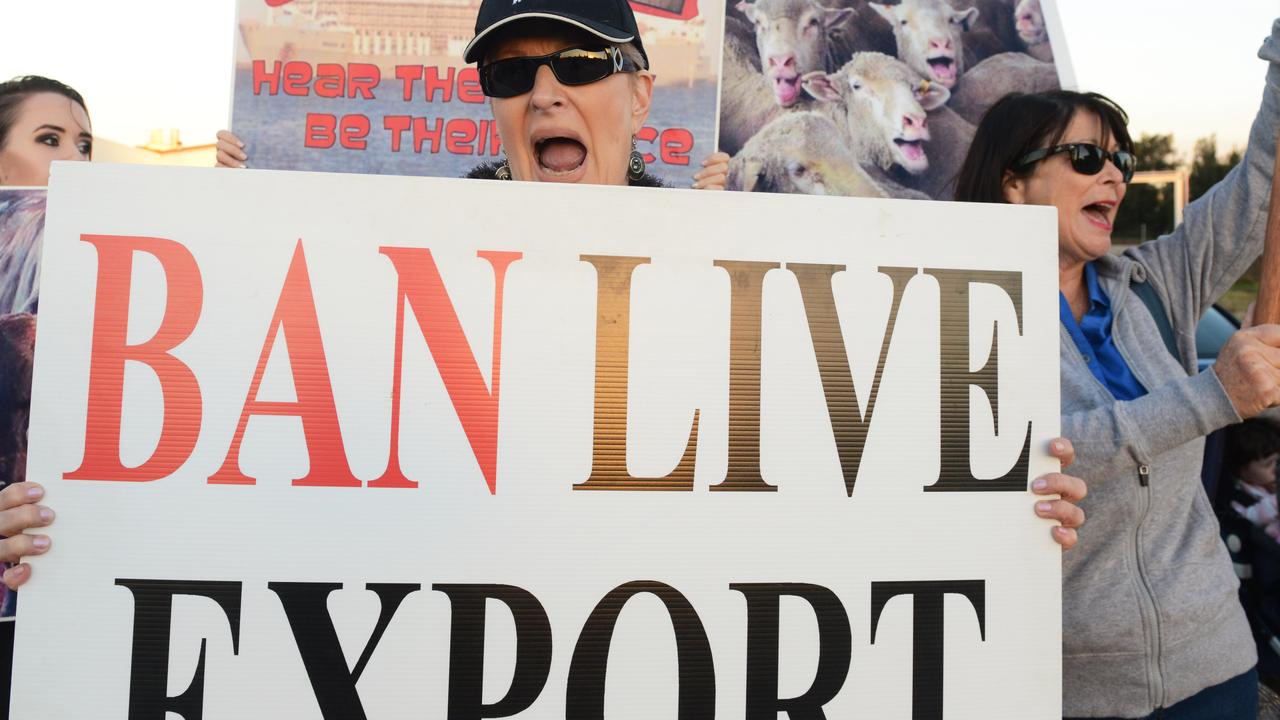 Many people still want a total ban.
NSW politician Sussan Ley said she will ask parliament today (Monday) to ban live exports.
Labor's Agriculture spokesman Joel Fitzgibbon said his party would also continue to push for a ban.
Mr Fitzgibbon said farmers would make more money if only chilled and frozen meat was exported.
Mr Littleproud said "no sane human being" would see animal cruelty as acceptable* but Australia needed to stay in the live export trade.
He said there was a demand* for live exports internationally* and if Australian sheep were not exported live, sheep from countries with weaker standards would fill that demand.
"We have got a responsibility* to stay and get it right. We have a responsibility to the animals, but also to our farmers," he said.
National Farmers' Federation president Fiona Simson welcomed the McCarthy review as the "first step" to continual* improvement in the trade.
"Certainly from the farmers' perspective*, we need to fix it, not ban it," she said.
EXTRA READING
Are you game to eat roo meat?

GLOSSARY
controversial: causing disagreement
export: send overseas
exporters: companies or people who send things overseas
urgent: needs to be done now
sparked: set off, started
commitment: promise
stake: risk
directors: leaders
independent: not working for either side
regulator: makes sure rules are followed
investigate: study
airflow: air movement
stress: pressure or difficulty
acceptable: okay
demand: forcefully ask
internationally: between different countries
responsibility: duty
continual: without stopping
perspective: point of view
LISTEN TO TODAY'S STORY
QUICK QUIZ
How many recommended improvements to the live sheep trade has the government accepted?
Who is David Littleproud?
What does an independent regulator do?
What is the name of the vet who reviewed how live sheep are exported?
What does the Labor Party think should happen with live exports from Australia in future?
CLASSROOM ACTIVITIES
1. Summarising the sides
The news article provides us with details of the new rules for live exports. It also provides points of view in support of two different options, the first being the continuation of live sheep exports with tighter controls; and the second option being the banning of live exports. Write a paragraph for each of these options that clearly summarises why its supporters believe it is the best option.
2. Extension: It is likely that there are some people who would prefer for no changes to be made to live export rules. Who do you think these people would be and what would be their reasons? Why do you think they haven't come out to publicly state their opinion? What do you think is the most important thing to consider in this situation?
Time: Allow 30 minutes
Curriculum links: English, Ethical Capability
VCOP ACTIVITY
After reading the article, with a partner, highlight all the openers you can find in blue. Discuss if they are powerful and varied openers or not. Why do you think the journalists has used a mix of simple and power openers? Would you change any, and why?
HAVE YOUR SAY: IN ONE SENTENCE, TELL US WHAT YOU THINK ABOUT THIS STORY
Please do not use one-word answers. Explain what you enjoyed or found interesting about the article. Use lots of adjectives.