More than four million ordinary Australians couldn't afford to feed themselves or their families at some point last year.
And almost two-thirds of community charities surveyed said they could not keep up with the demand for help, Foodbank Australia's 2018 report revealed.
Kids News is stepping up to do something about this.
We are helping launch the Feed Appeal national fundraiser.
Just 50c donated to the Feed Appeal in your state can provide a meal for someone in need.
Feed Appeal chief executive Katherine Gokavi-Whaley said 100 per cent of donations went to food banks, soup kitchens and community meals programs helping people in your neighbourhood.
One such group is Eat Up, which is making thousands of school lunches for kids at hundreds of schools across the country every month.
In fact, in term one this year, Eat Up delivered 99,795 lunches to schools for kids, which was more than 9000 lunches a week.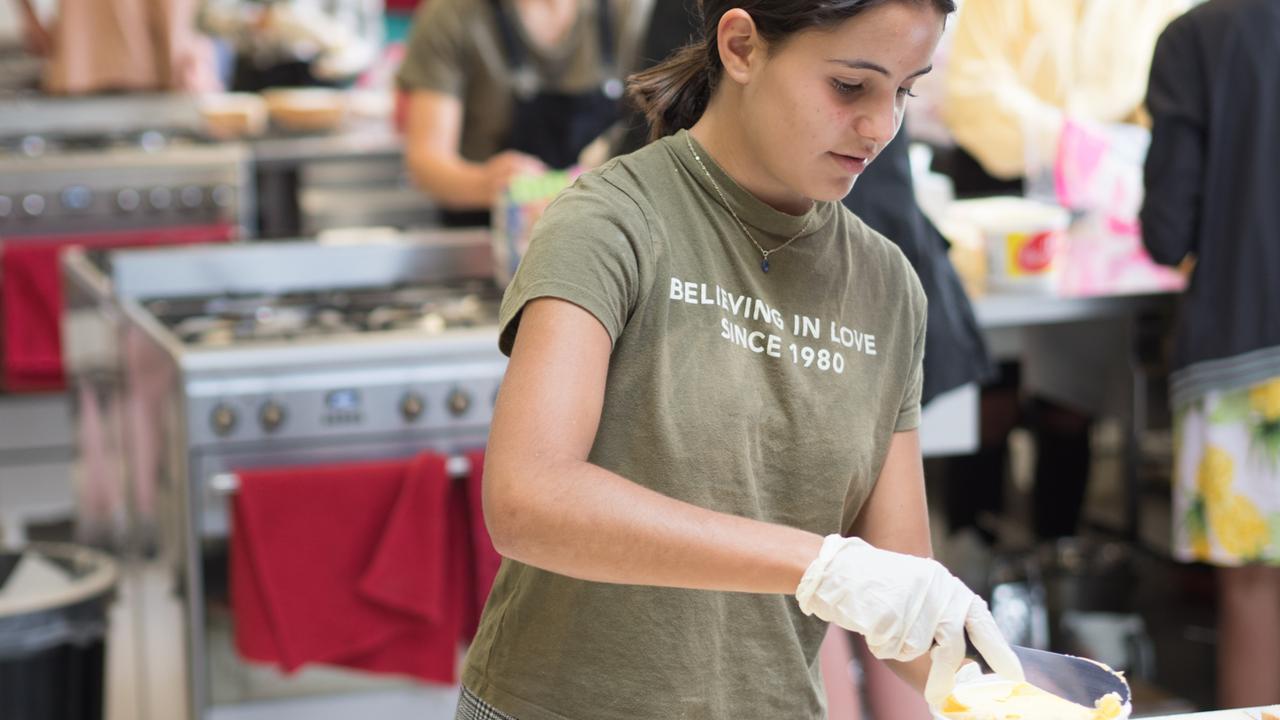 Eat Up founder Lyndon Galea said although that's a big number, there's nothing complex about Eat Up and how it helps.
"It's a simple idea", Mr Galea said.
"It can be very easy to make a difference to someone's day."
The charity has been making a difference to lots of kids' days since 2013, when Lyndon read a newspaper story about kids going hungry in his home town of Shepparton, Victoria.
"Eat Up started in my mum's kitchen in Shepparton, nothing grand about it all. Kids were regularly being sent to school without food. I was really shocked. I just thought, 'What if I was to simply make some extra ones?'
"I just used whatever was in mum's cupboard: vegemite, butter, cheese and made 100 sandwiches for each of these two schools with mum's friends.
"Arriving hungry and at recess and lunch having an empty lunchbox it's difficult to focus, concentrate or enjoy school when you're really hungry."
"These kids can feel left out or not want to engage because they don't want to feel different."
Lyndon and his team of volunteer sandwich makers soon graduated from the kitchen bench at his mum, Sandra's, house.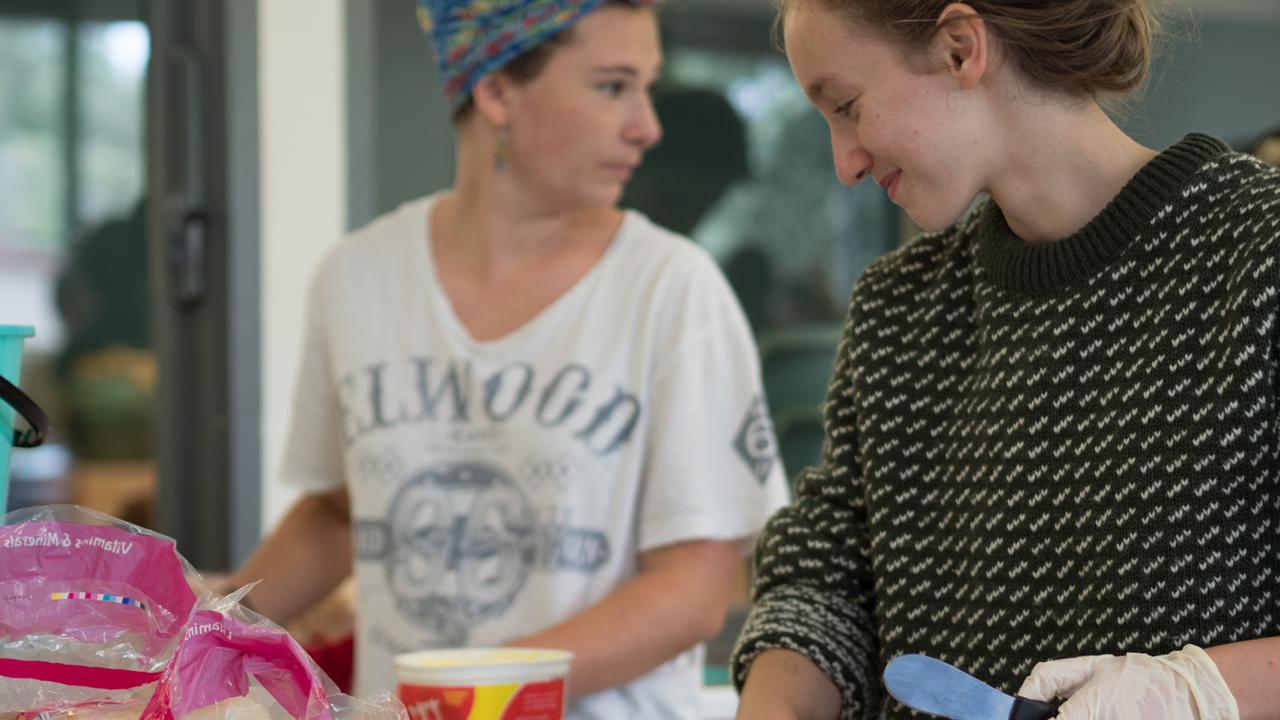 Eat Up currently helps 526 schools: 389 in Victoria, 92 in Sydney and 40 in Brisbane, and is willing to help wherever there is a need.
Schools can contact Eat Up if they need help or if they are able to help.
Many of the lunches are made during big public sandwich-making sessions.
On May 12, 130 volunteers in Melbourne made 6200 lunches in 51 minutes. For those who love numbers, that's more than 1000 sandwiches every 10 minutes, or more than 100 sandwiches a minute.
Once the sandwiches are made, they are delivered in big batches to schools that have asked for help. Then they're usually frozen and it's up the school to distribute the lunches where they see a need.
Eat Up
ABOUT FEED APPEAL
News Corp Australia community ambassador* Penny Fowler said she was thrilled Kids News and other News Corp newspapers and magazines across the country were getting behind the Feed Appeal, which will help charities such as Eat Up.
"We are proud to be supporting a campaign that empowers* local charities to help those less fortunate.
"The Feed Appeal will help everyday Australian families who rely on food charities in their local community. I encourage you to donate to this worthy cause."
Money raised will buy kitchen and storage equipment to help charities make the most of rescued food that would otherwise have gone to waste, and help purchase essentials* so food banks can keep up with demand.
The appeal started in Victoria in 2008, as the Maroondah Leader's bid to raise $10,000 for a struggling community kitchen.
It grew into the Feed Melbourne Appeal, which has since raised in excess of $5 million for more than 280 food relief charities.
An organisation called Newman's Own Foundation has been supporting the Feed Melbourne Appeal since 2017 and was proud to back its national expansion.
Foundation chief executive Robert Forrester said the appeal was effective because it did not offer a one-size fits all solution to hunger and recognised the hard work and experience of community charities on the frontline*.
For more information visit feedappeal.org.au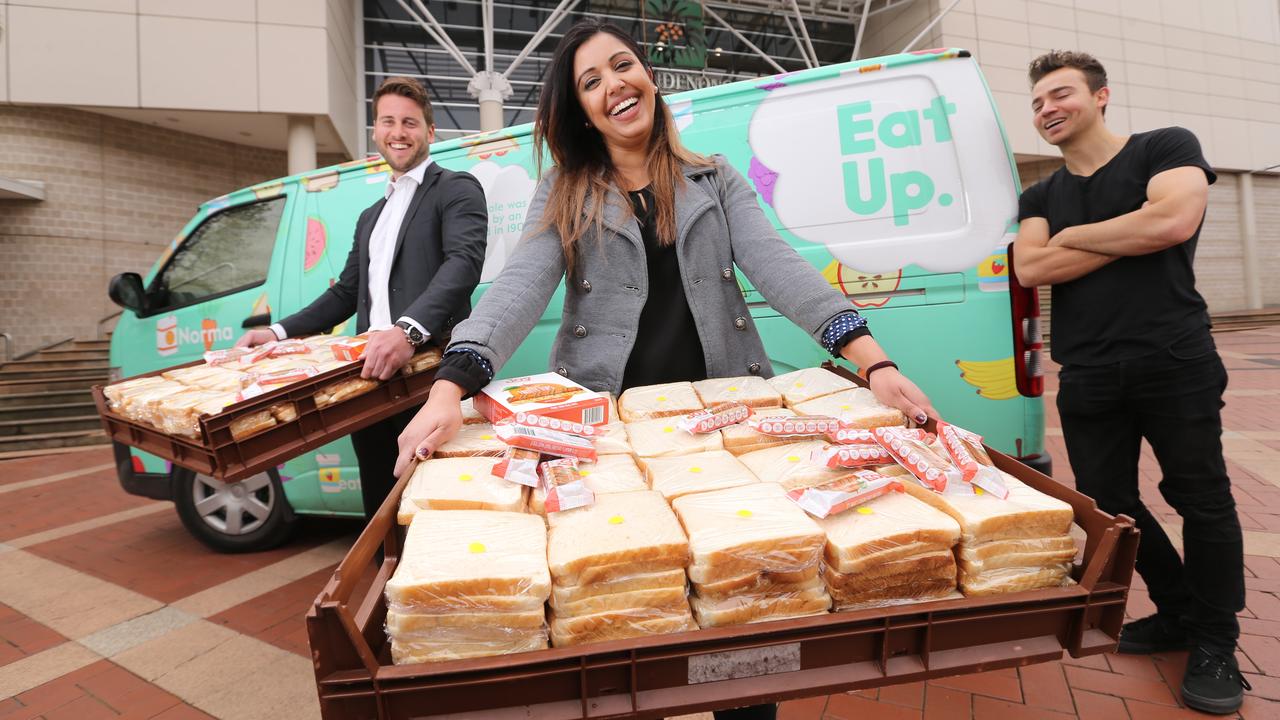 GLOSSARY
ambassador: official representative or spokesperson
empowers: give someone the power or authority to do something
essentials: things you can't do without
frontline: the most important position, where things happen
EXTRA READING
Mega kitchen to make millions of meals
Charity plans to cook 6 million free meals
Teen to fly solo around Australia for charity
QUICK QUIZ
What percentage of donations to Feed Appeal goes to charities?
Who is Sandra?
How many lunches did 130 volunteers make in 51 minutes?
How much money has the Feed Melbourne Appeal raised?
How many charities has the Feed Melbourne Appeal helped?
LISTEN TO THIS STORY
CLASSROOM ACTIVITIES
1. A little bit goes a long way
Can you believe that just 50 cents can provide a meal to someone in need!? Or that 130 volunteers made 6200 sandwiches in 51 minutes!?
Imagine what could be achieved with more donations of money and time! With that in mind calculate the following:
a) If you donated $1 of pocket money each week, how many meals could you provide for the hungry in one year?
b) If your school held a disco and each student donated a $2 entry fee, how many meals would that provide?
c) If 260 volunteers worked for two hours, how many sandwiches do you estimate they could make?
Now answer this: If everybody gave just a little bit of money or a little bit of time, what do you think the impact could be?
Time: allow 15 minutes to complete this activity
Curriculum Links: English, Mathematics, Ethical Understanding
2. Extension
Lyndon Galea became aware of a problem in his community and set out to do something about it. What started out small became much bigger. We need more Lyndons in the world!
Think of a problem that exists in your community. Brainstorm some small steps you might be able to take to help. Then choose your best one and elaborate on it by completing these sentence stems.
A problem in my community is …
I could help in a small way by …
I could encourage others to help too by …
Time: allow 15 minutes to complete this activity
Curriculum Links: English, Ethical Understanding
VCOP ACTIVITY
Rumbly Tumbly
Imagine coming to school every day hungry. Maybe you don't have to imagine. Maybe you haven't had breakfast, or maybe you know you don't have anything in your lunchbox.
Write about how being hungry would affect your mood and how you function in the day.
What sort of problems could you have physically, emotionally and socially, all because you haven't had enough to eat?
Use your VCOP to help express how it feels.
HAVE YOUR SAY: Have you or anyone you know helped a food charity? Have you ever needed help from a food charity? Share your experience and how it made you feel.
No one-word answers. Use full sentences to explain your thinking. No comments will be published until approved by editors.