North Korea made history at the weekend after promising to end the 65-year-old war with its neighbour, South Korea.
North Korea's leader Kim Jong Un met South Korea's leader Moon Jae-In at the border* between the two countries.
It is the first time these two leaders have had a proper talk about important things for almost two-and-a-half years. They haven't met at the border for 10 years and a North Korean leader has not visited South Korea for 65 years.
Experts* on North Korea hope the successful meeting will lead to more successful meetings and big changes in the country.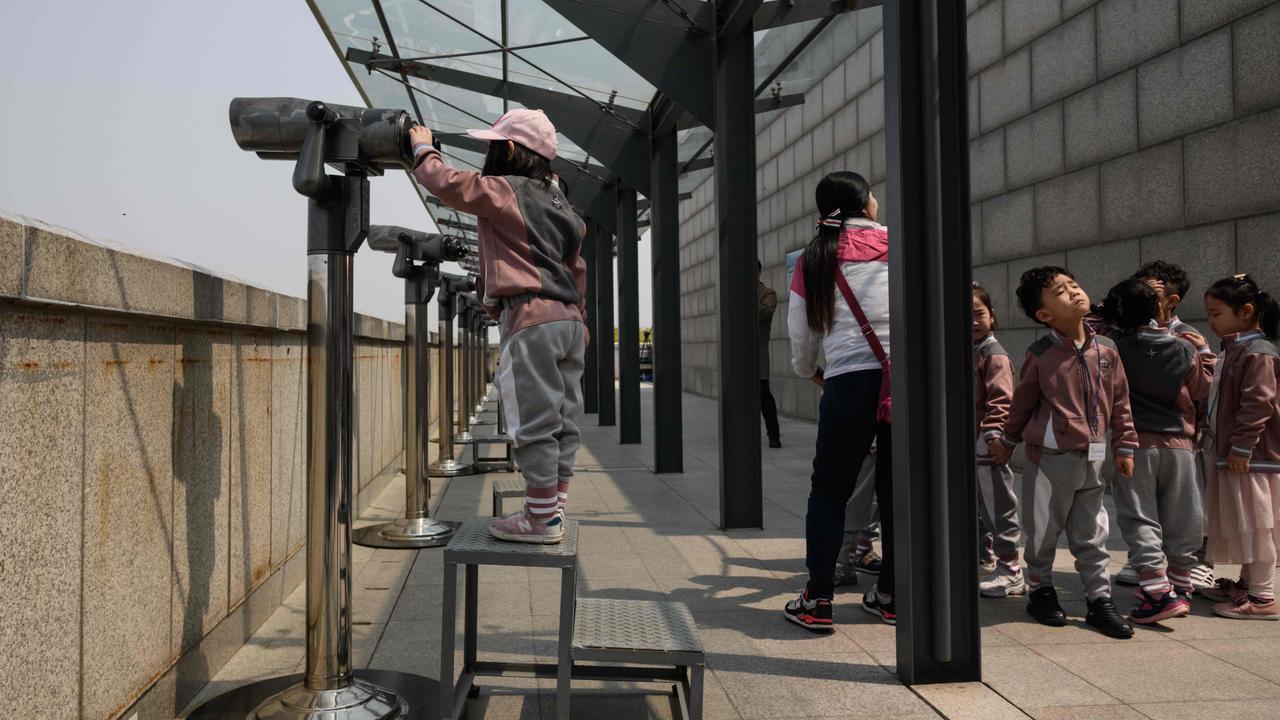 Kim Jong Un said his country would end the war and give up nuclear weapons* if the United States promises never to invade* North Korea and if the US agrees to officially end the Korean War. The US was part of the war because they helped South Korea.
Though there hasn't been actual fighting in this battle for many years, the two countries never officially agreed to finish the war. It's just like two people who have a fight and stop punching but won't agree to make up and be friends, so everyone is nervous they could start fighting again at any time.
Kim Jong Un has agreed to a meeting with US President Donald Trump in May or June. At that meeting, people hope the world leaders can make up and finish the war.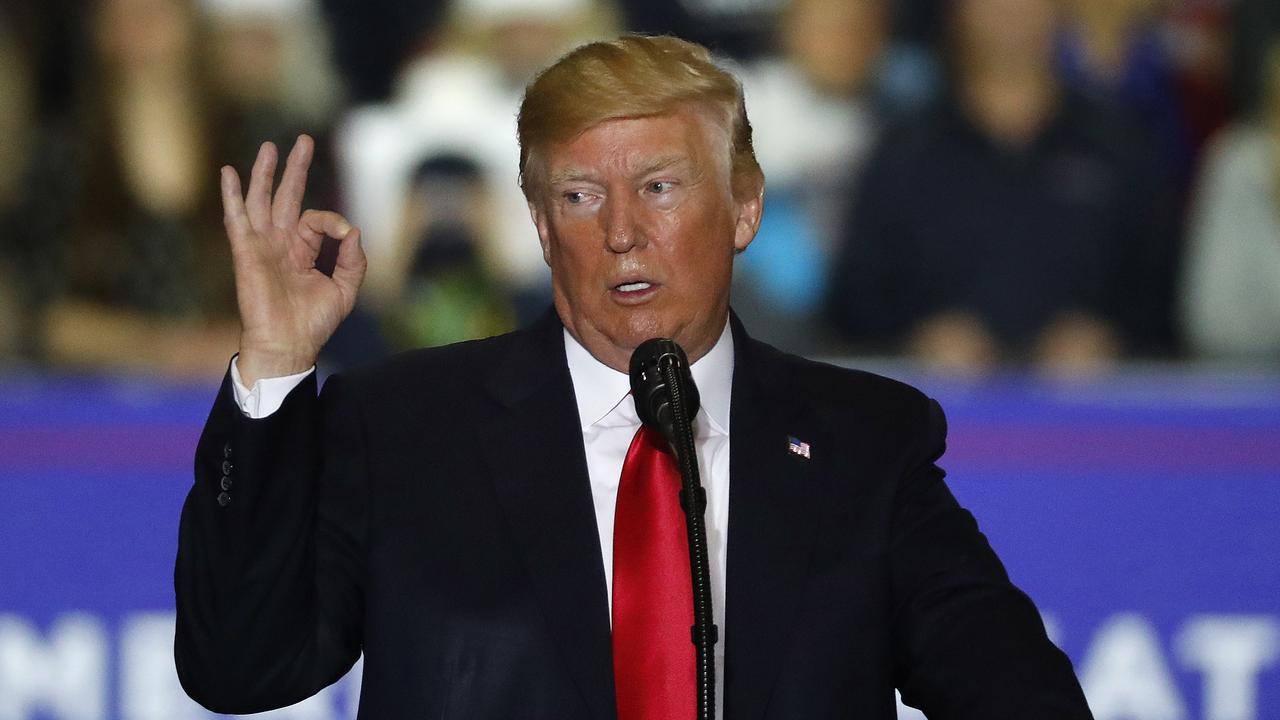 If the war officially ends, then North Korea will have no reason to have nuclear weapons, which the country keeps working on and improving in case it needs to defend itself, or if it decides to attack another country. Nuclear weapons are a very dangerous type of bomb. They are so powerful that just one bomb could kill many people and ruin a big area of land around where it hits.
Korea was split into two countries in 1948 after Japan stopped ruling Korea at the end of World War II. The two countries are very different. North Korea is a communist country. Communism is a type of government where everyone works for the government, or the country, and no one person has anything of their own but shares everything.
South Korea, like Australia and the US, is a democracy, which means people vote for who they want to be the government. People can also buy land and own things, rather than everything belonging to the country.
Right from the start, the governments of the two Korean countries couldn't get along. The Korean War between North and South Korea started in 1950 and was fought for three years. Russia and China, both communist countries, supported North Korea. Australia and the US supported South Korea. Australian and US soldiers fought in the war alongside South Korean soldiers.
The leaders of North Korea, including Kim Jong Un and his father and grandfather, have shut their country off from the rest of the world since North Korea became a separate country.
People who live in North Korea are poor. Many rely on food donations to get enough to eat. They live very strict lives controlled by the government. They have to get permission to travel and they're not allowed to know what is going on in the rest of the world. Radio, TV and internet is only for information from the government and anyone caught watching or listening to other programs can be seriously punished. Visitors from other countries aren't welcome in North Korea.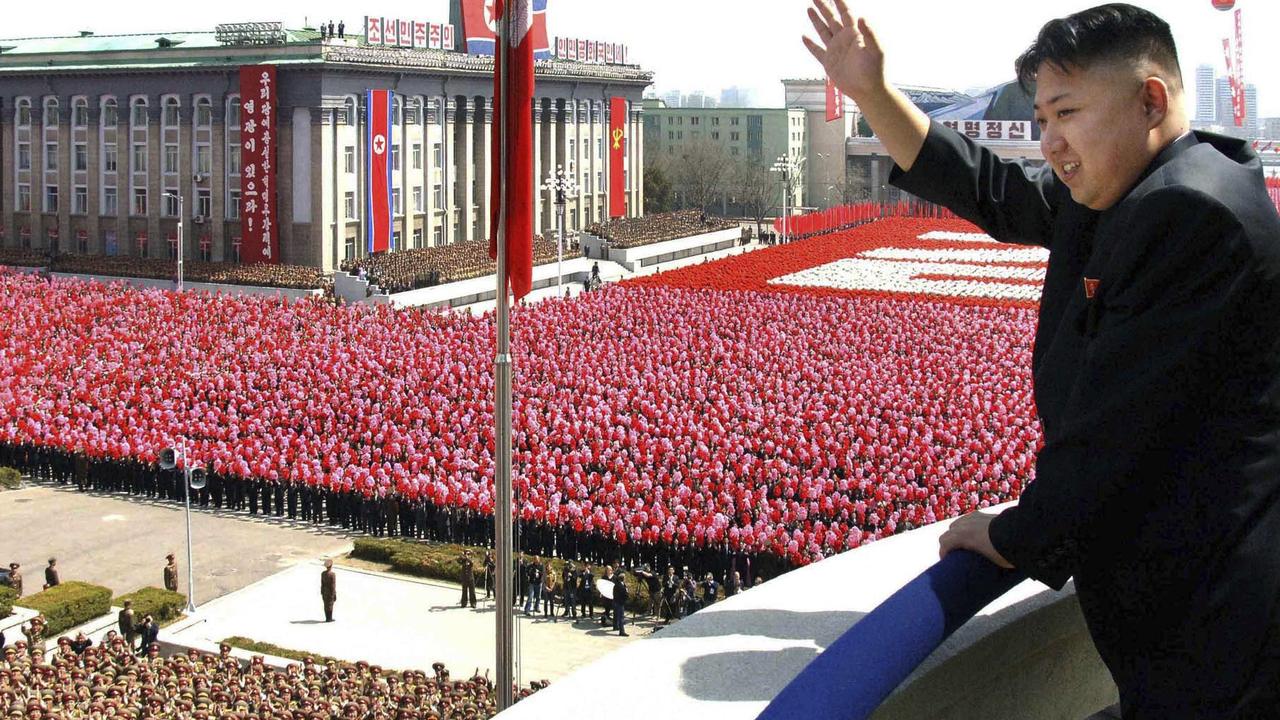 One of the reasons for keeping information from North Koreans and keeping visitors out is so that North Korean people don't realise they are living in a poor and strict country. If they do, they may want to leave or they may decide they don't want Kim Jong Un as leader and instead want a democratic government, like Australia and the US.
Most people agree that the historic meeting and Kim Jong Un's promises are really good. But many people are also not confident* that anything much will change. Kim Jong Un has made many promises in the past and then not kept them.
GLOSSARY
border: a line between two countries or the edge of a country
experts: know a lot about a subject
nuclear weapons: powerful bombs
invade: move into and take over
confident: sure
LISTEN TO TODAY'S STORY
CLASSROOM ACTIVITIES
1. Mapping the basics
Find a map of Korea and sketch or trace an outline of North Korea and South Korea onto an A4 sheet of paper.
Inside the borders of each country write the country's name and record these basic facts that you can find in the article: the name of the leader; the type of government; and which other countries supported them during the Korean War.
Extension: Write a paragraph that explains the differences between a democratic government and a communist government.
Time: Allow 20 minutes
Curriculum links: English, Geography, History, Civics and Citizenship
2. Resolving conflict
North Korea and South Korea have been involved in their conflict for 65 years. It is normal to have disagreements, but if you can become skilled at working things out with others, hopefully you will never have a conflict that carries on for so long!
Work with a partner from your class and see if you can negotiate a solution to this conflict:
One of your teachers has noticed what a great job you and a few of your friends have been doing in class and as a reward has said that you may use the gym and any equipment you want at lunchtime. You are very excited and you and two others have decided that you are going to play basketball. Unfortunately, the other three of your friends (led by your partner in this activity) have decided that you should all play a game of indoor soccer. There is not enough space or enough players for both games to happen at once. What will you do?
Write down the terms of the solution you come up with and both sign your agreement.
Extension: Think about a time that you had a real conflict with a friend or family member. Draw a comic strip that shows what happened and how you solved the problem and made up. (If you don't think you dealt with the problem very well you may change the details to show how you would do a better job resolving it next time.)
Time: Allow 20 minutes
Curriculum links: English, Personal and Social Capability
VCOP ACTIVITY
With a partner see if you can you identify all the doing words/verbs in this text?
Highlight them in yellow and then make a list of them all down your page.
Now see if you and your partner can come up with a synonym for the chosen verb. Make sure it still makes the context it was taken from.
Try to replace some of the original verbs with your synonyms and discuss if any are better and why.
Curriculum Links: English, Big Write and VCOP
IN ONE SENTENCE, TELL US WHAT YOU THINK ABOUT THIS STORY
Please do not use one-word answers. Explain what you enjoyed or found interesting about the article. Use lots of adjectives.