Teenager Gabby Kanizay has become the youngest Australian to climb Mt Everest – and the 19-year-old is already dreaming about conquering* the world's highest peak again.
It took years of preparation and training before the teen from Melbourne was able to scale the 8848m mountain, which straddles* the border of China and Nepal.
The best part of the trek, which took more than six weeks, was sharing it with her mother, Jane, 52, she said.
"Standing on top of the summit* together brought a tear to both of our eyes," Ms Kanizay said.
"We definitely had our moments but, overall, we made each other stronger and inspired each other to keep going.
"Now we will share that moment with each other for the rest of our lives."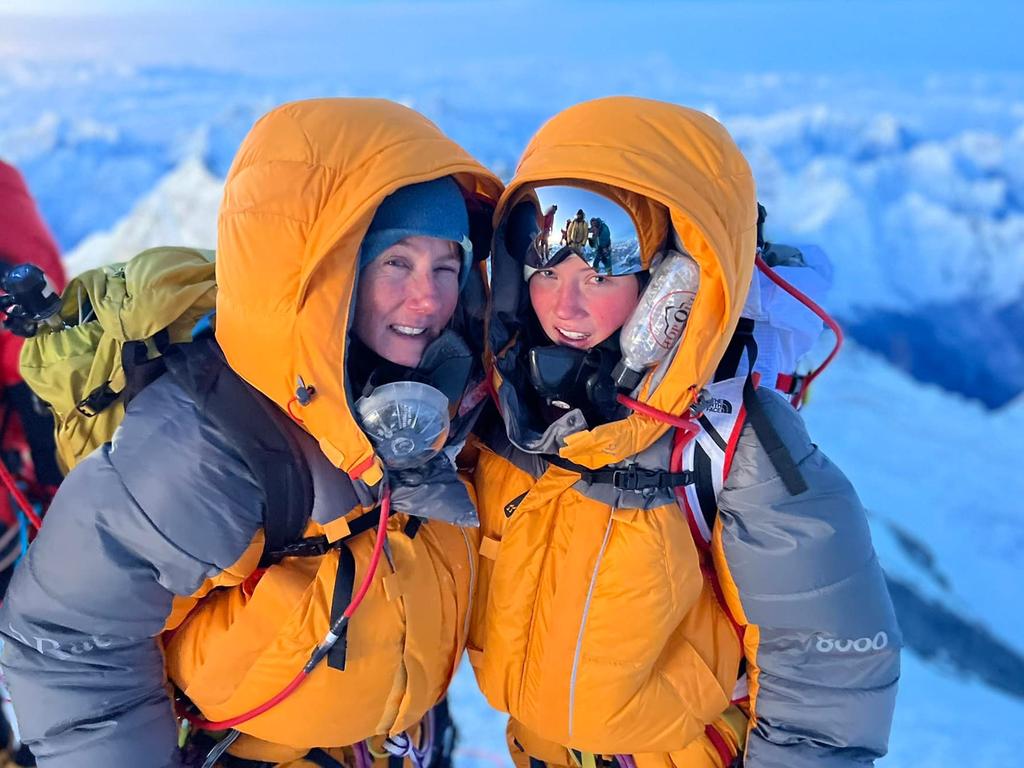 Ms Kanizay said she had wanted to climb the mountain – and be the youngest Australian to do it – since she was 14.
"I've just always wanted to climb Everest – I have always really liked adventuring and exploring," she said from the mountain's base camp, a head-spinning 4500m above sea level.
"When I was 14, I was talking with my dad about life goals and Everest was one of them. Every step of the plan, I began to fall in love with the mountain."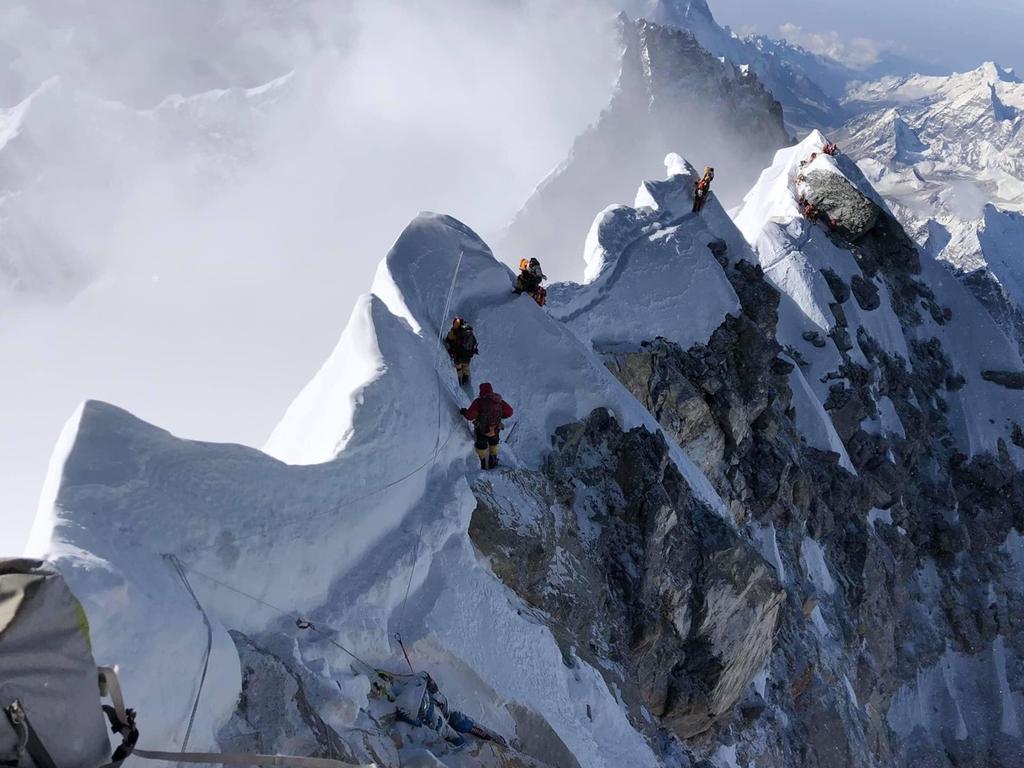 The preparation was tough, involving regular workouts at the gym and mountain hikes.
Before she reached its summit, Ms Kanizay trekked to Mt Everest's base camp in 2019 and also climbed Cho Oyu, the world's sixth-highest mountain, 20km to the west.
But from the way the Brighton teenager recalls her most recent adventure, you would be forgiven for thinking Mt Everest was a walk in the park.
"Parts of it were harder than I thought it would be, but overall I think the mountain surprised me a lot," she said.
"Next time, I would like to do a more challenging route. I think I had youth on my side."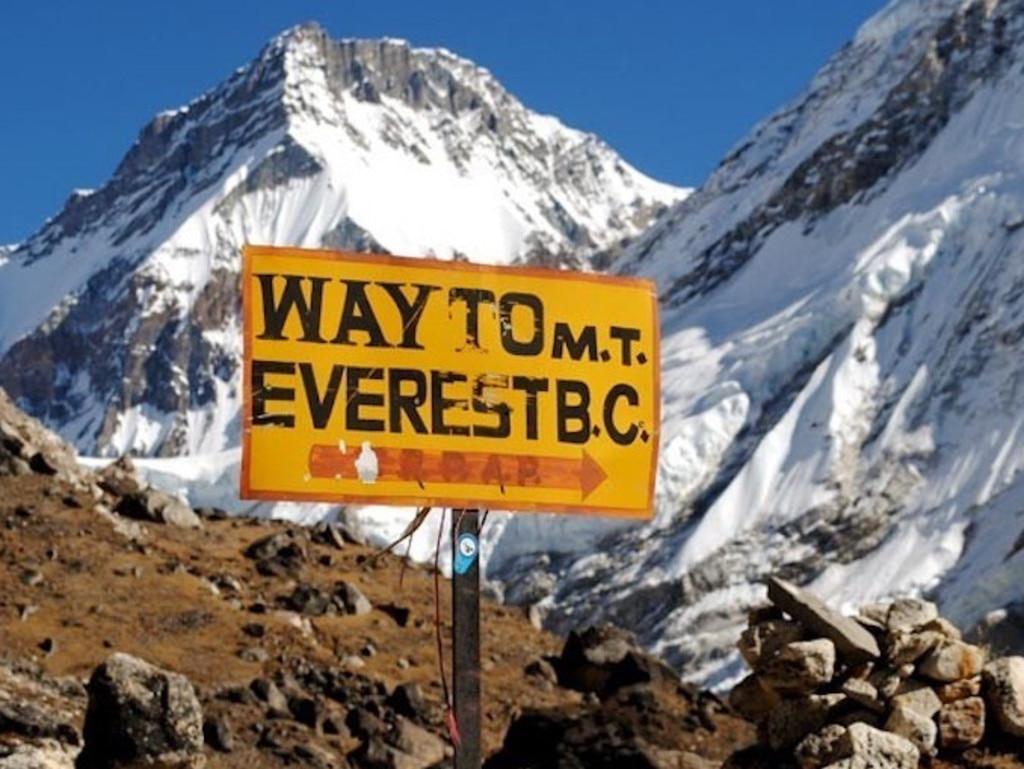 The record-breaking moun­t­aineer is now heading to Europe to spend the next year trav­elling and exploring its alps.
"I don't have anything specific in mind of what's next, but I will climb whatever mountain draws me," Ms Kanizay said.
"I love the mountains and I just want to keep climbing."
GLOSSARY
conquering: in climbing it refers to ascending, scaling, reaching the summit
straddles: to be on both sides of something, like a border between countries
summit: the top, peak, crest, limit
EXTRA READING
Girl, 10, youngest ever to climb El Capitan
Mountaineer smashes world record by seven years
QUICK QUIZ
How high is Mt Everest?
Who accompanied Gabby Kanizay up the world's highest mountain?
How far above sea level is the Mt Everest base camp?
What is the name of the world's sixth-highest mountain and how far is it from Mt Everest?
How did Ms Kanizay prepare physically for the tough climb?
LISTEN TO THIS STORY
CLASSROOM ACTIVITIES
1. Choose your own adventure
If you could go on any adventure or complete any challenge that you wanted, what would it be? Use your imagination, there are no limits on what you can choose! Write a description of your adventure or challenge, an explanation of why you chose it and a step-by-step plan to get ready for it.
Time: allow 30 minutes to complete this activity
Curriculum Links: English; Health and Physical Education
2. Extension
Imagine that Gabby has come to your school to talk to all of the students at a special assembly. The purpose of her talk is to use her experiences to help inspire and encourage everyone at your school to work towards their goals and dreams. Write the talk that you think that she would give.
Time: allow 25 minutes to complete this activity
Curriculum Links: English; Personal and Social Capability
VCOP ACTIVITY
I spy nouns
Nouns are places, names (of people and objects) and time (months or days of the week).
How many nouns can you find in the article?
Can you sort them into places, names and time?
Pick three nouns and add an adjective (describing word) to the nouns.