Coles dimmed the lights, turned down the music and reduced distractions at 173 stores yesterday as part of its national Quiet Hour program for autism-friendly shopping.
The supermarket chain expanded its Quiet Hour to an additional 103 supermarkets across Australia to provide a "more inclusive* shopping environment for all customers".
A trial in August last year received massive support from parents of autistic children and is now being offered in 103 more stores — 56 in New South Wales, 27 in Queensland and 20 in Western Australia — every Tuesday from 10.30am to 11.30am.
"It's been very positive," said Sydney mum Sarah Miller, whose nine-year-old son Cameron and six-year-old son Kevin are both on the autism spectrum.
"Shopping is one of those life skills that as a parent I need to teach my boys, not just actually going to the shops but making healthy choices, spending money, going through the cash register. With this I'm able to take a bit more time."
Ms Miller said Kevin would get "very upset" and "worked up, particularly in busy environments with lots of lights and things going on.
"The stigma* of shopping with kids on the spectrum is pretty difficult," she said.
In the past she would try not to take them both shopping at the same time, but that was often not possible. "I would try to divide and conquer," she said. "Now I make a point of putting (the Tuesday shopping trip) on my visual calendar, just like I would book in speech therapy, occupational therapy appointments. For my boys that becomes familiar."
Ms Miller said Quiet Hour also increased the likelihood* of bumping into other parents in a similar situation.
"We've listened to our customers, and our store teams have worked hard to make our stores more welcoming and responsive* to the needs of the local communities in which we operate," Coles managing director John Durkan said in a statement.
"We initially started with 70 Quiet Hour stores across the country, and now we're thrilled to be more than doubling this figure to make Quiet Hour more accessible* for our customers and help make a difference to their shopping experience at Coles."
The program was developed in partnership with Autism Spectrum Australia. The initial trial at Victorian stores Ringwood and Balwyn East was then expanded to 18 stores in Victoria, 20 in NSW, 14 in Queensland, six in South Australia, nine in Western Australia and one each in Tasmania, the Northern Territory and ACT.
Coles said the program would be introduced to additional stores in Victoria, South Australia, Tasmania, the NT and ACT in the coming months.
During Quiet Hour, lighting is reduced, Coles Radio is switched off, register and scanning volume reduced to the lowest level and there are no loudspeaker announcements except in emergencies. Trolley collections are also paused and roll cages removed from the shop floor, while additional customer service staff are available and free fruit is offered.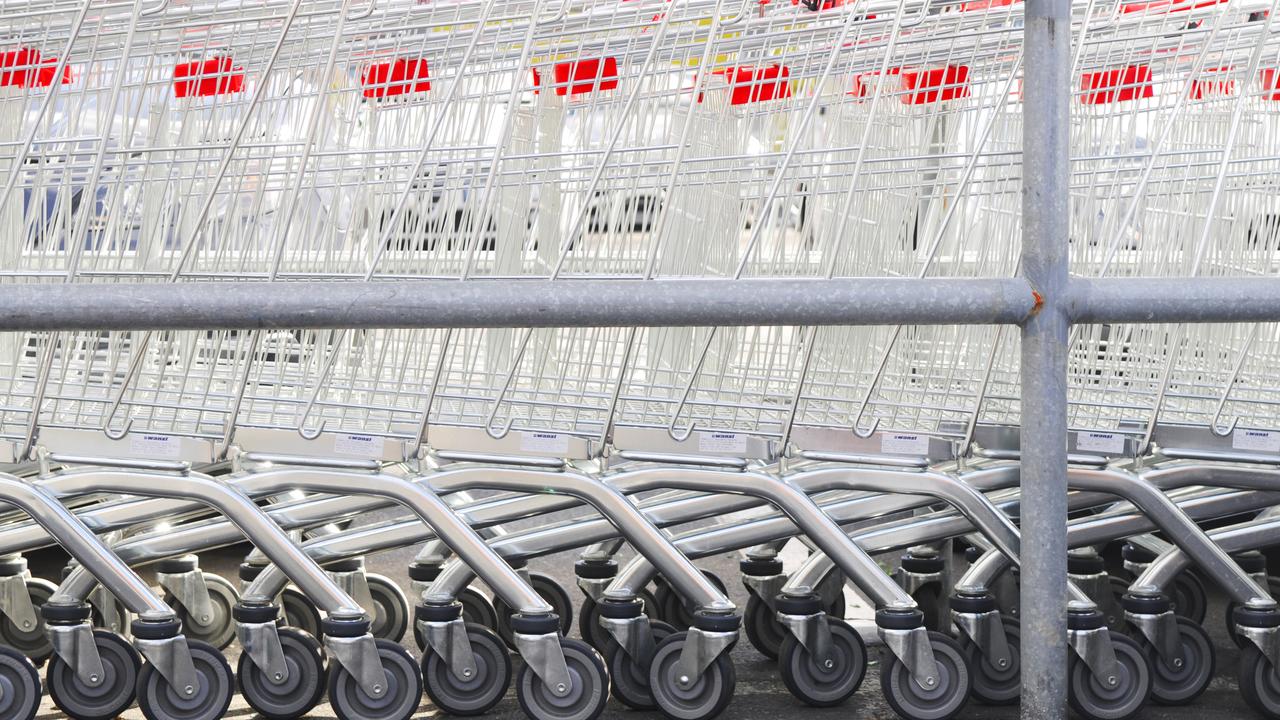 WHAT IS AUTISM?
Autism is a lifelong developmental condition that affects, among other things, the way someone relates to their surroundings and the way they interact with or relate to other people.
You may hear someone described as being on the "autism spectrum". The word spectrum means range, from mild, or hardly noticeable, to more severe. Some people live very normal lives with few difficulties and some people at the other end of the range, or spectrum, have greater difficulties and need more help with day-to-day life.
The most common areas of difficulty are in social communication and interaction.
About 1 in 70 people has autism.
For more information about autism, visit autismspectrum.org.au
EXTRA READING
Call to ban lollies at checkouts
Good friends saved her from bullies
Australian food labelling laws begin
Food waste to become 100 million meals
GLOSSARY
inclusive: not excluding anyone
stigma: shame
likelihood: the chance of something happening
responsive: reacting quickly and positively
accessible: able to be accessed or used
LISTEN TO TODAY'S STORY
QUICK QUIZ
What are three things Coles does for Quiet Hour?
How many stores have Quiet Hour on Tuesdays now?
What are some of the life skills Sarah is teaching her sons?
What does the word spectrum mean and why is it used when describing autism?
How common is autism?
CLASSROOM ACTIVITIES
1. Quiet Hour
List some facts you've learnt about children that are diagnosed on the autism spectrum?
Do you think the Coles Quiet Hour initiative would be helpful to parents of children with autism? Why/why not?
List some of the things that may negatively affect children with autism in a supermarket environment.
Can you think of some other ideas that businesses, shopping centres or kid-friendly places may be able to implement to help children with autism cope better at these places (for example the cinema)?
2. Extension: "The stigma of shopping with kids on the spectrum is pretty difficult," said a mum with two children diagnosed on the austism spectrum. What do you think she means by this?
Time: Allow 15 minutes
Curriculum Links: English, Personal & Social
VCOP ACTIVITY
After reading the article, with a partner, highlight all the openers you can find in blue. Discuss if they are powerful and varied openers or not. Why do you think the journalists has used a mix of simple and power openers? Would you change any, and why?