Australians showed their kindness and generosity* yesterday, donating stockfeed*, money, a home makeover and their time to help a farming family in need.
It's the first time in years that farmers Les, Laura and 15-year-old Lillie Jones have had much to smile about.
The Sunday Telegraph newspaper reported that the New South Wales farming family didn't have any money to buy feed to keep their 1200 merino* sheep and lambs alive. There are thousands of farming families in difficulty because of the very bad and long drought through much of eastern Australia, but particularly through Queensland and New South Wales.
The Jones' thin and weak sheep aren't strong enough to send to market to sell but the Jones' couldn't afford to feed them, there is no grass growing on their farm and no water in the dams. There is also no water in the tanks at the house, so the family are drinking bottled water. Many sheep are dying every day from hunger and the family had decided that the kindest thing to do would be to euthanase* them.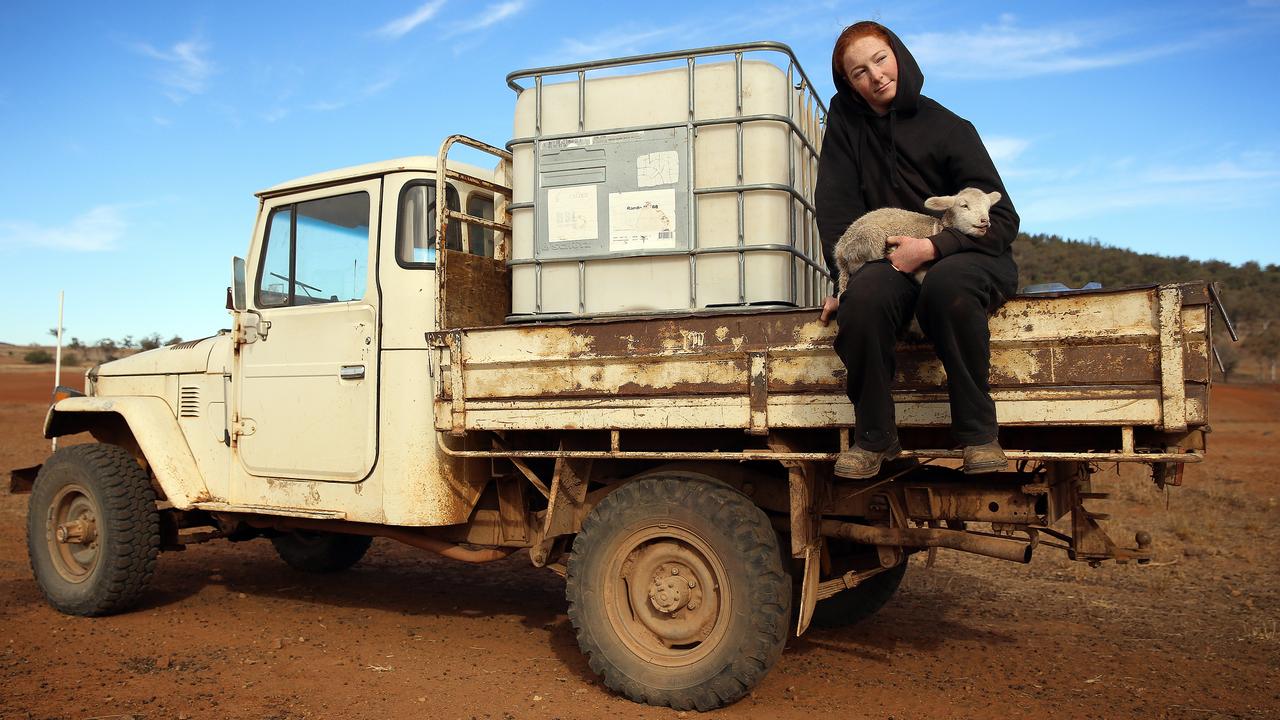 Without any sheep, they would have no way to make money to live on from their 670 hectare farm, so they would have to leave. The farm has been for sale since 2014.
The Jones' farm is at Goolhi, west of Gunnedah, in northeastern NSW. Mr Jones has lived on the farm for 60 years. The past 14 months has been the driest since records began to be kept in 1900.
Although there is still no rain on the horizon*, the newspaper report began a flood of a different kind. Farming charity Aussie Helpers founder Brian Egan said the phone was ringing constantly from readers.
"Our donations have gone berserk* … We'll have three road trains of barley for farmers in Goolhi within 10 days." Mr Egan said.
Mrs Jones was on the phone all day yesterday, taking calls from complete strangers with offers to help.
"I've cried a thousand tears of joy this morning, you'd think I would have flooded our barren* farm," Mrs Jones said.
"I can't remember the last time I felt so overwhelmed* with joy and so humbled*.
"I just wish the government and big banks had stepped in before the public had to come to our aid."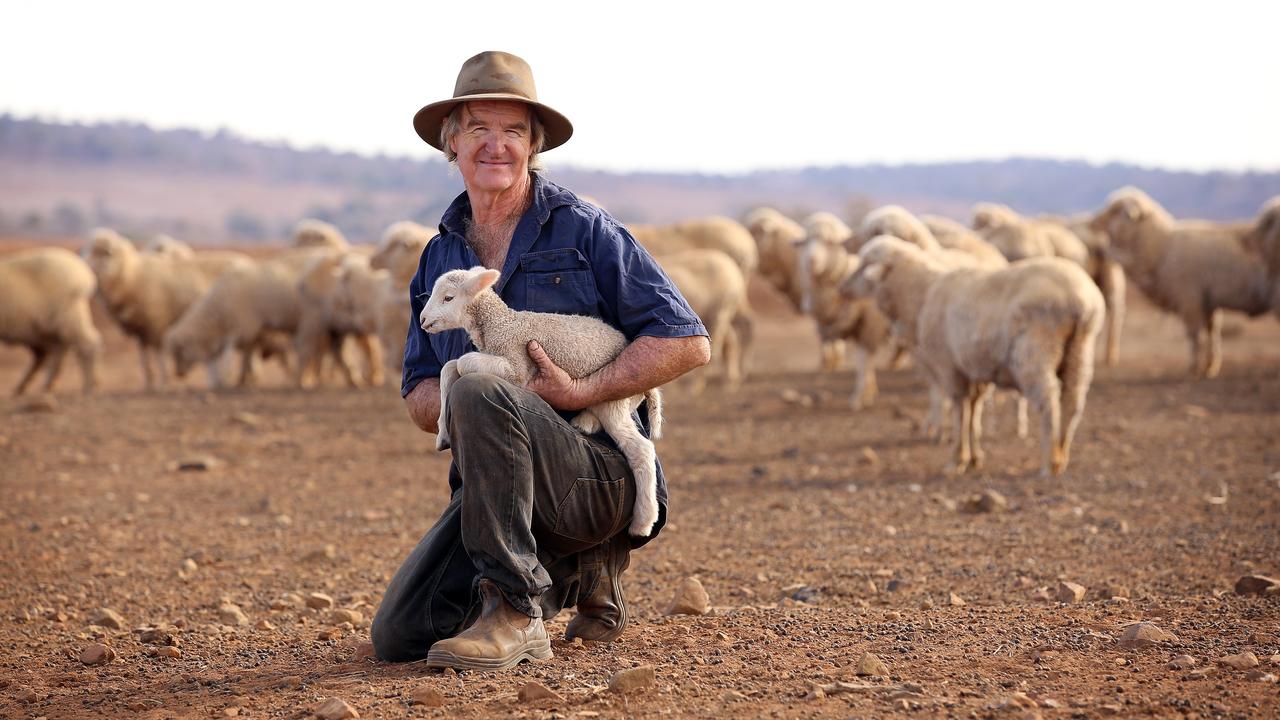 Mrs Jones' one Christmas wish was new carpets in her home, to replace flooring that has been badly soiled* by abandoned lambs the family brought indoors to keep alive.
Charity Rural Aid's Buy a Bale campaign was swamped* with enough donations to fund a working bee to renovate the Jones' homestead.
Rural Aid founder Charles Alder spent two hours talking to Mrs Jones to discuss the family's situation and how the charity could help.
"We'll organise this week to get grey nomads* out to do some work to give the family a break from the daily grind* and after Christmas we'll have a crew out there to give the house a mini-makeover," Mr Alder said.
Rural Aid last week bought 5000 bales of livestock* fodder* to give to more than 550 NSW farmers. The fodder, such as sugar cane mulch and rhodes grass, will be distributed* in 113 truck loads.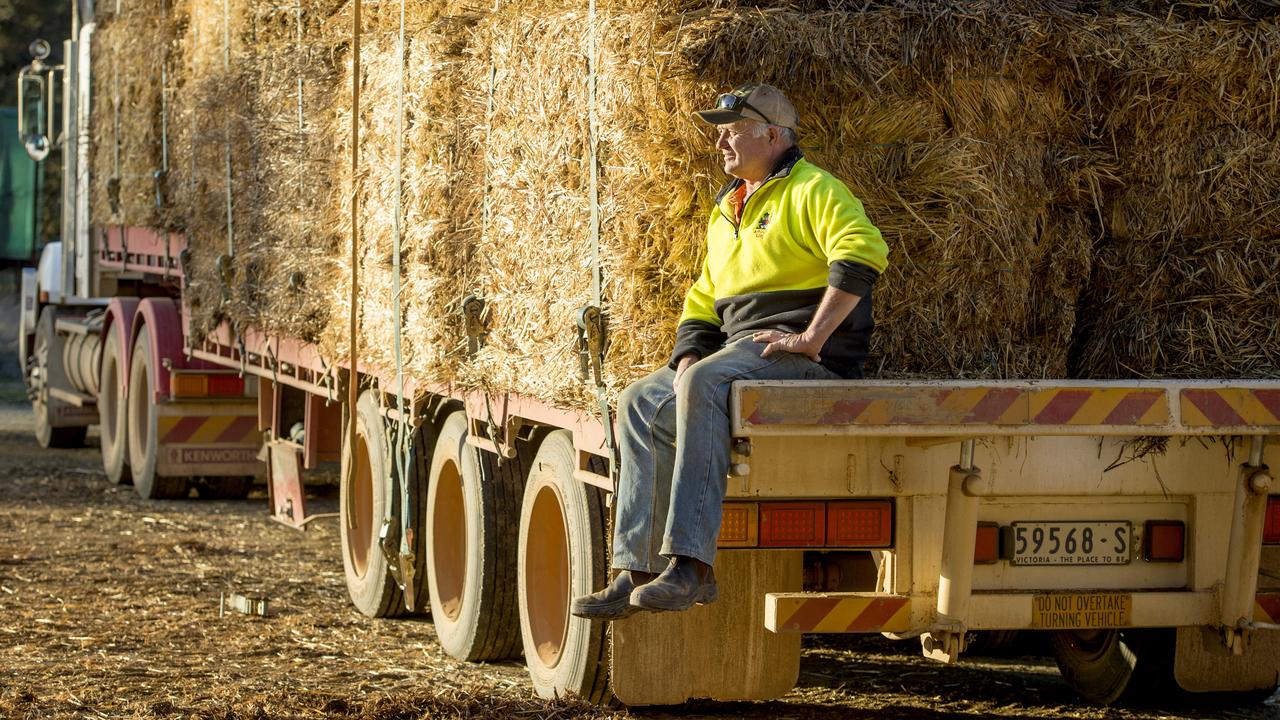 Aussie Helpers currently supports more than 150 farming families with groceries and livestock feed at a cost of more than $100,000 a month without government funding.
Mr Egan said he wants state and federal governments to help more, including bringing back financial* help to transport stockfeed and water and make it easier for farming families to access small welfare* payments.
To donate to Aussie Helpers go to aussiehelpers.org.au.
EXTRA READING
Big dry hitting farmers hard
GLOSSARY
generosity: being generous
stockfeed: feed for stock, or animals
merino: a breed of sheep
euthanase: put to sleep, or put down
on the horizon: in the near future
berserk: crazy busy
barren: bare
overwhelmed: overcome
humbled: made to feel less proud and appreciating how amazing other people are
soiled: dirty
swamped: flooded
grey nomads: a nickname for retired people who travel around Australia
daily grind: boring daily jobs
livestock: farm animals
fodder: stockfeed
distributed: gave out
financial: to do with money
welfare: money from government to help with living costs
LISTEN TO TODAY'S STORY
QUICK QUIZ
What are some examples of types of donations?
Where is the Jones' farm?
The past 14 months has been the driest since records began in …
Who did Mrs Jones wished had helped before the public did?
Which two charities are mentioned?
CLASSROOM ACTIVITIES
1. Fundraiser
Design a fundraising week in your school for farming families affected by the drought. You should create a timetable of activities, a plan or budget that shows how much activity should cost (do you need to pay for things or equipment to run each activity?), how much people should pay and your profit. Then, choose at least three items that you will spend the money on to send to a farming family. For each item, write an explanation of why it is important.
Time: Allow 25 minutes
Curriculum Links: Mathematics, Critical and Creative Thinking
2. Extension: Do you think that the government should do more to help farmers affected by the drought?
Write a letter, post or script for a video upload for Kids News explaining your opinion on this question. Don't forget to include points and ideas that make you as convincing as possible!
Time: Allow 25 minutes
Curriculum Links: English, Civics and Citizenship
VCOP ACTIVITY
After reading the article, with a partner, highlight as many wow words or ambitious pieces of vocabulary that you can find in yellow. Discuss the meanings of these words and see if you can use them orally in another sentence.
QUESTION: What can city and country kids do to help farming families struggling in the drought?
Explain your answer using full sentences.