Australian aid worker in dangerous South Sudan says risk is worth it for kids
James Maiden says risking his own life to save children from the dangers of war in Sudan is challenging but very rewarding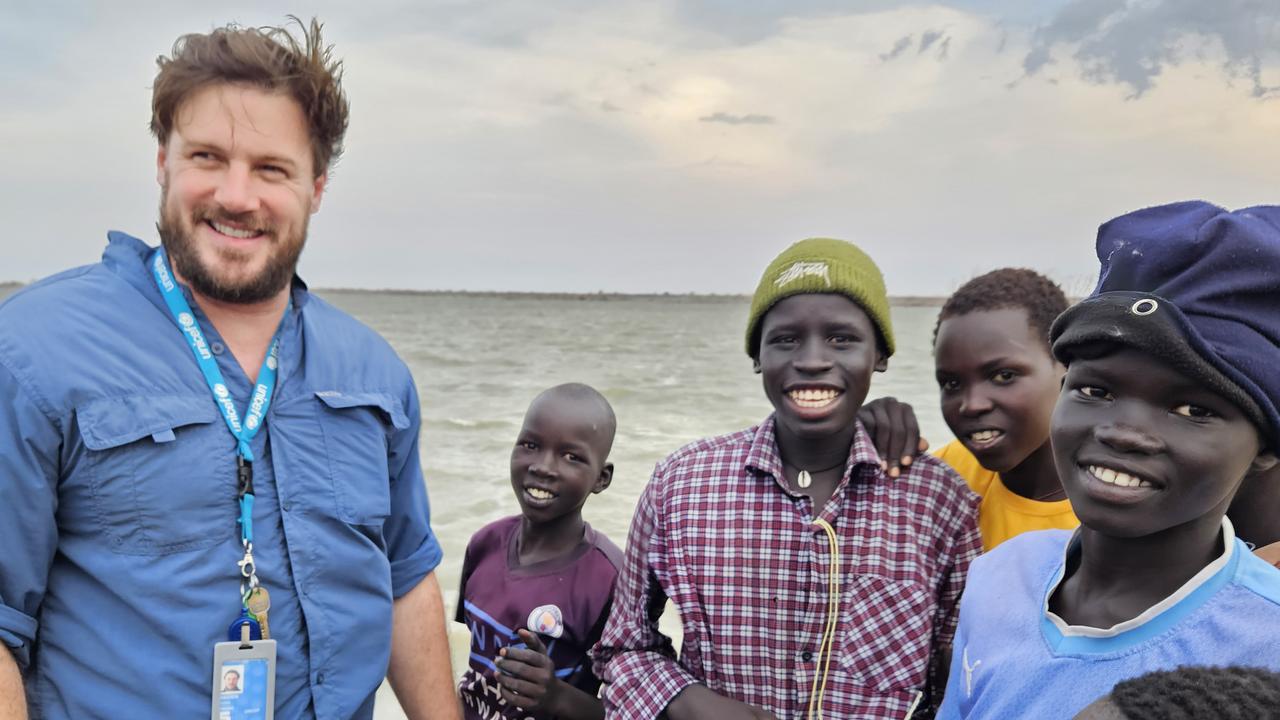 James Maiden, Chief of Communications with UNICEF, is helping children in South Sudan while working in the country. Picture: UNICEF
An Australian man who risks his life to help children in one of the world's most dangerous places says it is worth it to protect kids in need.
James Maiden from Tasmania has been working for the United Nations Children's Fund (UNICEF) in South Sudan in Africa since March last year to help provide health, nutrition and child protection screening as well as treating people for malnutrition* and medical issues.
The crisis in South Sudan has been caused by the war in neighbouring Sudan.
"Working in one of the toughest places in the world is challenging and hard. But it's worth it," Mr Maiden said.
"It's incredibly rewarding and humbling* to work in a job that is serving the children of the world and ensuring the rights* of children everywhere are protected and secured."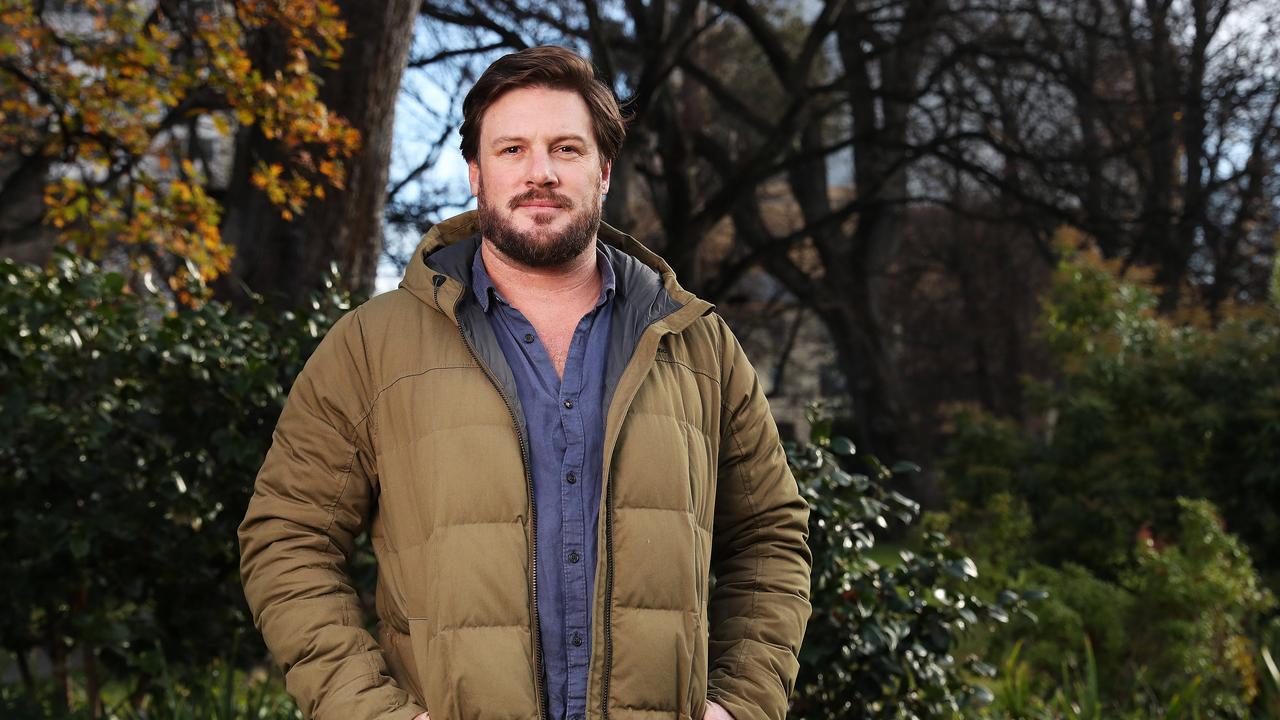 James Maiden at home in Tasmania during a break from his role. Picture: Nikki Davis-Jones
Mr Maiden, who is 41 years old and has a wife and two children, is back home in Tasmania for a much-needed break before returning to South Sudan this week.
"Doing what I do makes you appreciate how good living in Tasmania is. It's the best place on Earth," he said.
South Sudan is dealing with the worst humanitarian* crisis it has experienced since gaining independence* from Sudan in 2011.
In South Sudan, 9.4 million people (three quarters of the total population), including more than 5 million children, are in need of protection. More than one million children have been forced from their homes and there are reports 330 have been killed and more than 1900 injured.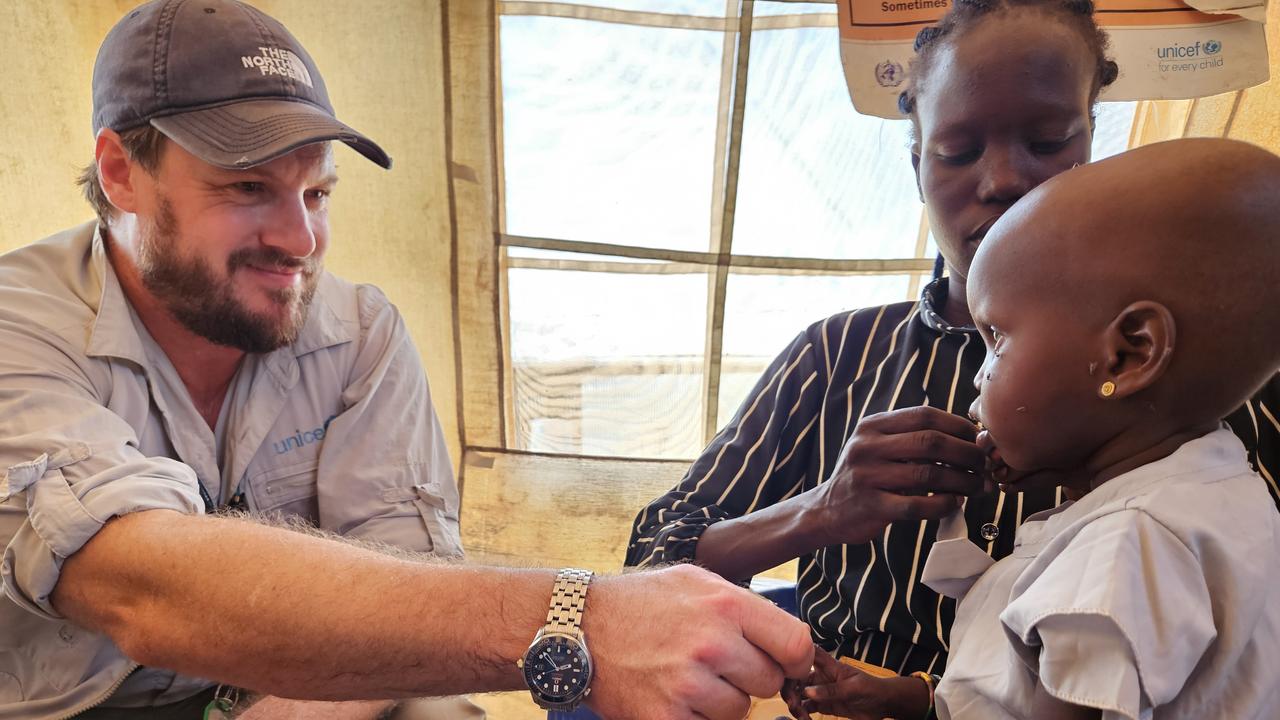 James Maiden helping a young child and mother in South Sudan. Picture: UNICEF
In the past two months, fighting in the Sudanese capital of Khartoum and other areas has increased a lot and Mr Maiden said hundreds of thousands of children are at risk of dehydration* and diarrhoea* due to a lack of safe water.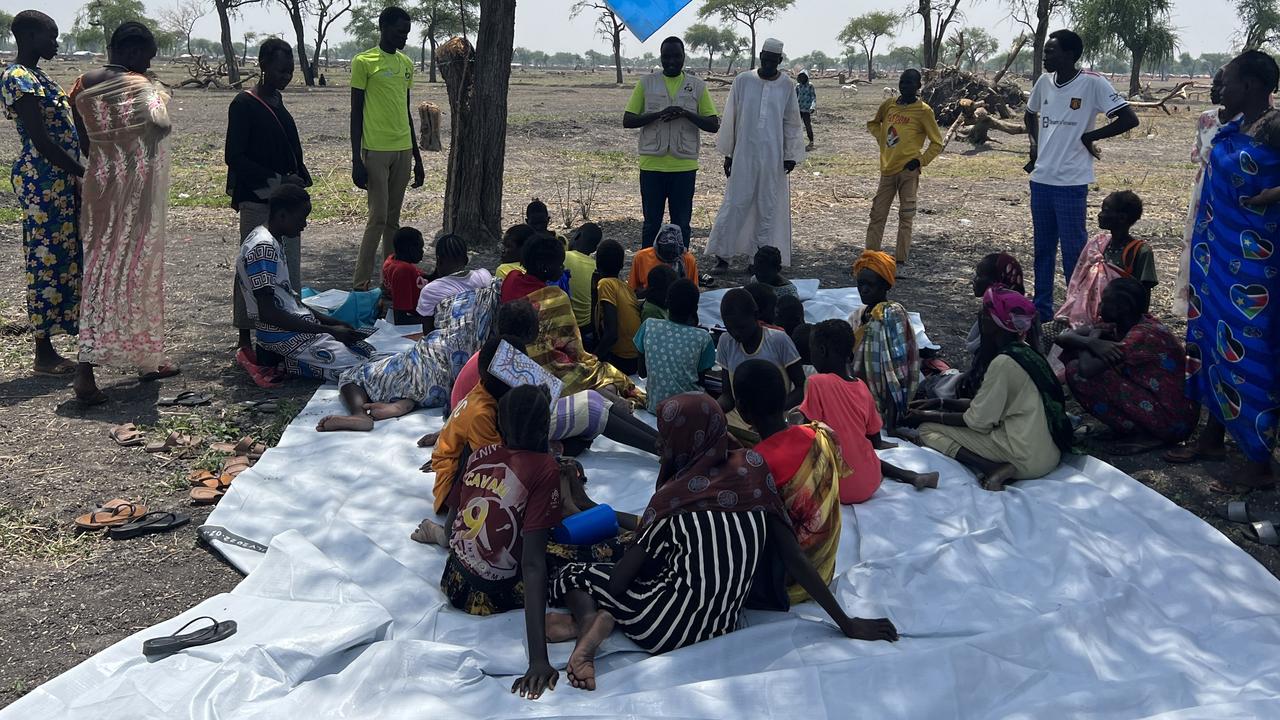 UNICEF is providing help to these families who have fled the conflict in Sudan. Picture: James Maiden/UNICEF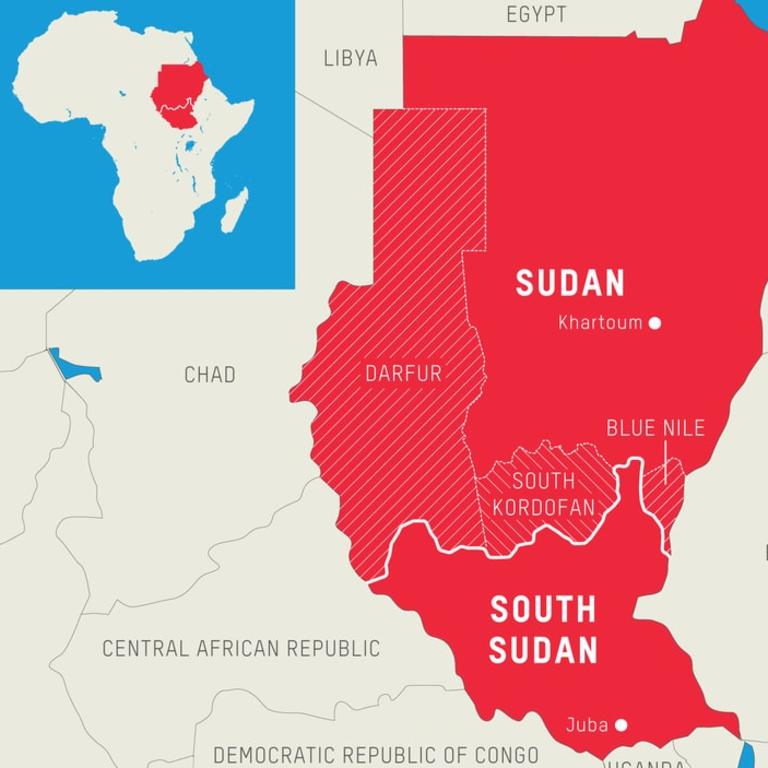 Map of South Sudan and Sudan.
He said one of his most memorable experiences happened at a border area where bus loads of desperate* people were arriving from Sudan after days of travel.
"UNICEF teams working there got news of two young boys who had been separated from their family in Sudan and escaped by themselves," he said. "They knew they had family in a large displaced* persons camp in South Sudan but had no way of contacting them.
"Through the dedication and support of UNICEF staff and our partners the boys were given support … and (were) reunited* with their families by the end of the day."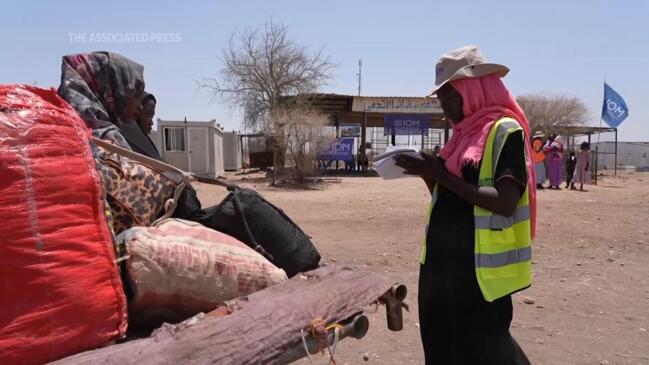 POLL
GLOSSARY
malnutrition: medical condition caused when you don't eat enough good food
humbling: causing (someone) to feel less important or proud
rights: something a person has earned that people think should not be taken away from them
humanitarian: having the interests of mankind at heart
dehydration: a condition that occurs when there isn't enough fluid in the body to keep it working properly
diarrhoea: when your poo is loose and watery
desperate: not caring about danger because you have a greater need
displaced: to remove something or someone from a usual place
reunited: back together
EXTRA READING
Helping others on World Children's Day
Art helps kids deal with Ukrainian war trauma
Wiggles song to help world's poorest children
QUICK QUIZ
1. What does UNICEF stand for?
2. What has caused the humanitarian crisis in South Sudan?
3. How many children have been forced to flee their homes?
4. What health issues is a lack of safe water causing?
5. What does Mr Maiden describe as the best place on Earth?
LISTEN TO THIS STORY
CLASSROOM ACTIVITIES
1. Lucky country
After reading about the humanitarian crisis in South Sudan, take some time to think about what you should be grateful for with your life in Australia.
On the left list things that you have, that the children in South Sudan probably don't have. On the right, list the things children in South Sudan have? Compare the lists.
How does it make you want to change your behaviour or display your gratitude?
Table for classroom activities on Sudan aid worker
Time: allow 25 minutes to complete this activity
Curriculum Links: English; Personal and Social; Critical and Creative Thinking
VCOP ACTIVITY
1. Adjectives
An adjective is a describing word. They are often found describing a noun. Start by looking at the words before the nouns.
Search for all the adjectives you can find in the article.
Did you find any repeat adjectives or are they all different?

2. Extension
Pick three of your favourite adjectives from the text and put them in your own sentences to show other ways to use them.
Have you used any in your writing?