WHAT IS ANZAC DAY?
Anzac Day, on April 25 each year, is an Australian and New Zealand national day of remembrance* for Australians and New Zealanders at home and around the world.
The day marks the anniversary of the first big military action by Australian and New Zealand soldiers in World War I on April 25, 1915.
WHAT DOES THE WORD ANZAC MEAN?
ANZAC is the acronym* formed from the first letters of the words Australian and New Zealand Army Corps*.
It was first written as "A & NZ Army Corps", when Australian and New Zealand soldiers were grouped together in Egypt waiting to go to Gallipoli to start fighting. The soldiers who fought at Gallipoli became known as ANZACs.
From 1917, soldiers who had fought at Gallipoli wore an "A" badge on their uniform.
When referring to the Australian and New Zealand Army Corps, it's written as ANZAC, and mostly as Anzac for other things such as Anzac Day or Anzac biscuits.
WHERE IS GALLIPOLI? WHAT HAPPENED THERE?
Gallipoli is a narrow peninsula* of land in modern-day Turkey.
When Britain went to war in 1914, Australia went to war to support Britain as an ally*.
In 1915, Australian and New Zealand soldiers were part of the effort to seize the Gallipoli peninsula from the Ottoman Empire (Turkey). The aim was to move across the land and eventually capture Constantinople (now Istanbul), the capital of the Ottoman Empire, which was an ally of Germany.
The Australian and New Zealand soldiers first landed on the beaches of Gallipoli at dawn on April 25, 1915, meeting strong resistance from the Ottoman Turkish soldiers. The fighting dragged on for eight months before the allies were evacuated from the peninsula.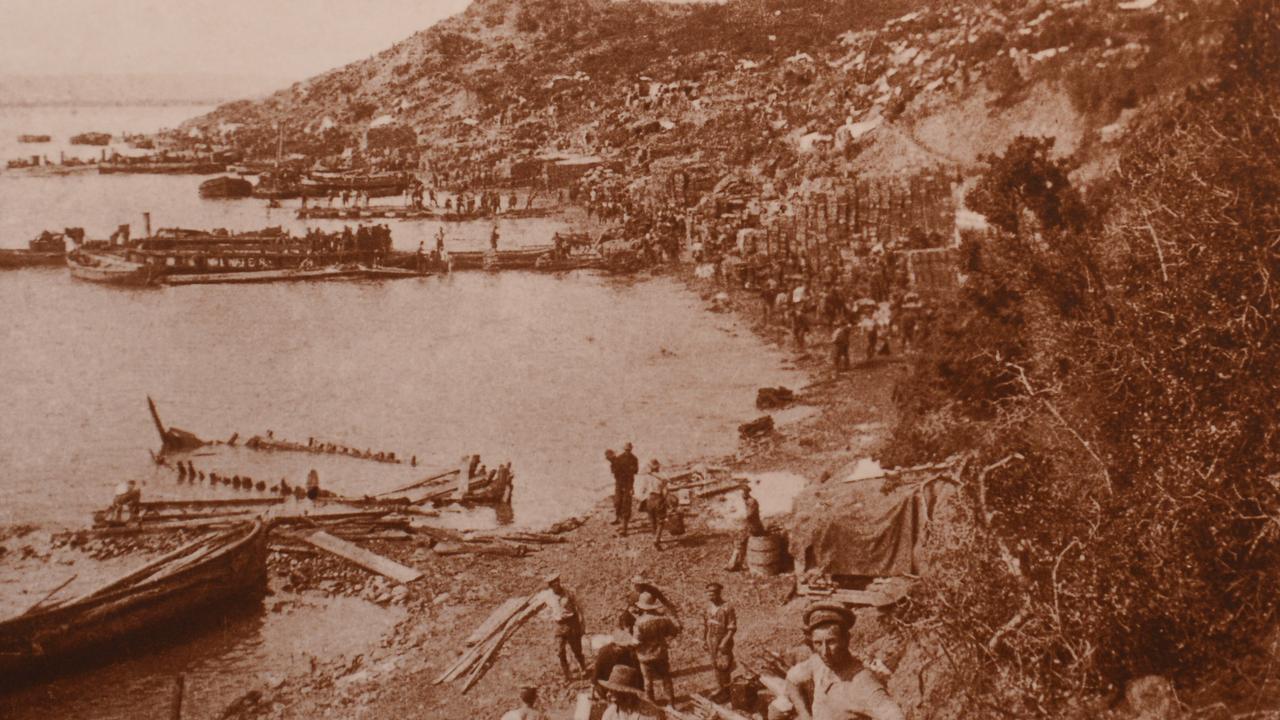 Many soldiers of all nationalities involved in the fighting were killed at Gallipoli, including more than 8000 Australians. Many more were injured and all had endured terrible conditions including extreme heat, strong wind, rain and snow, loud noises from weapons and the grief* of having people being hurt or dying around them.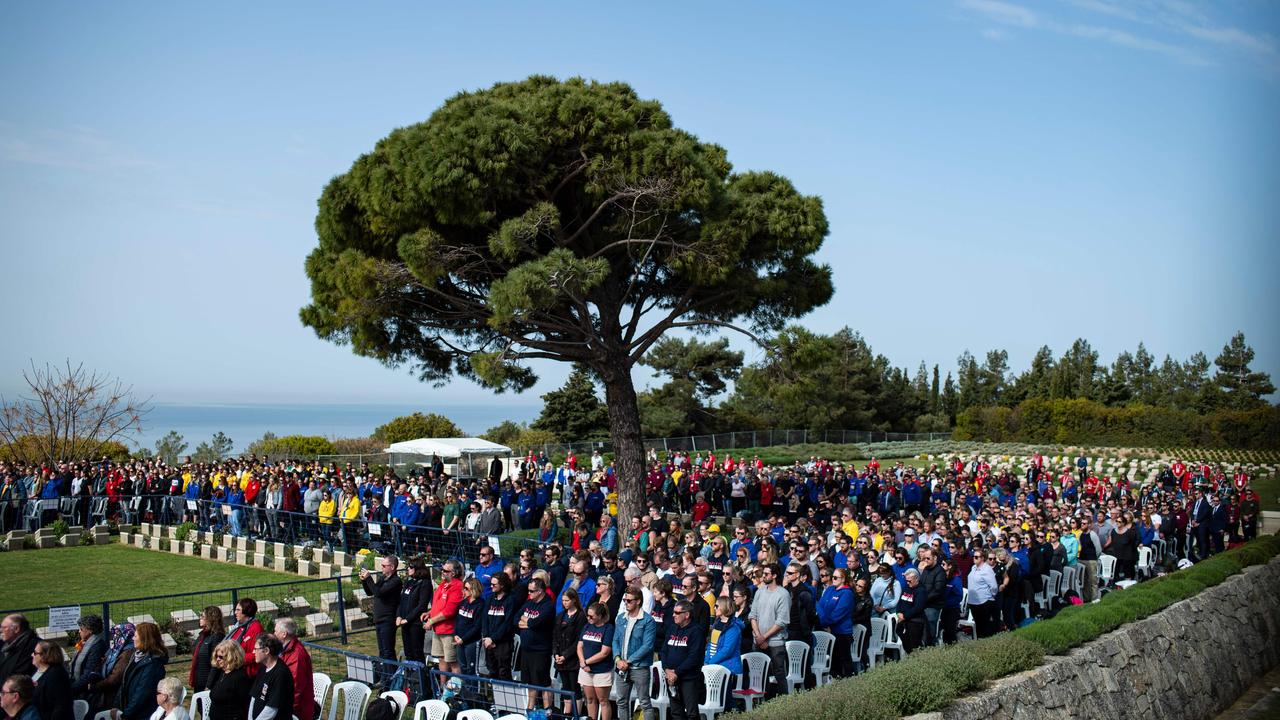 WHY DO WE STILL REMEMBER GALLIPOLI?
We remember Gallipoli to remember and honour the soldiers who fought and died or were injured there.
Although the goal of seizing Gallipoli and advancing towards Constantinople wasn't achieved, the toughness and the bravery of the ANZACs became well known in Australia and New Zealand and around the world and helped give rise to what has become known as the "Anzac legend".
Many people believe that the Anzac legend — sometimes talked about as meaning being hard working, tough, brave and fair and looking after your mates — is either something that defines us today, or that it is something we should remember, celebrate and aspire to.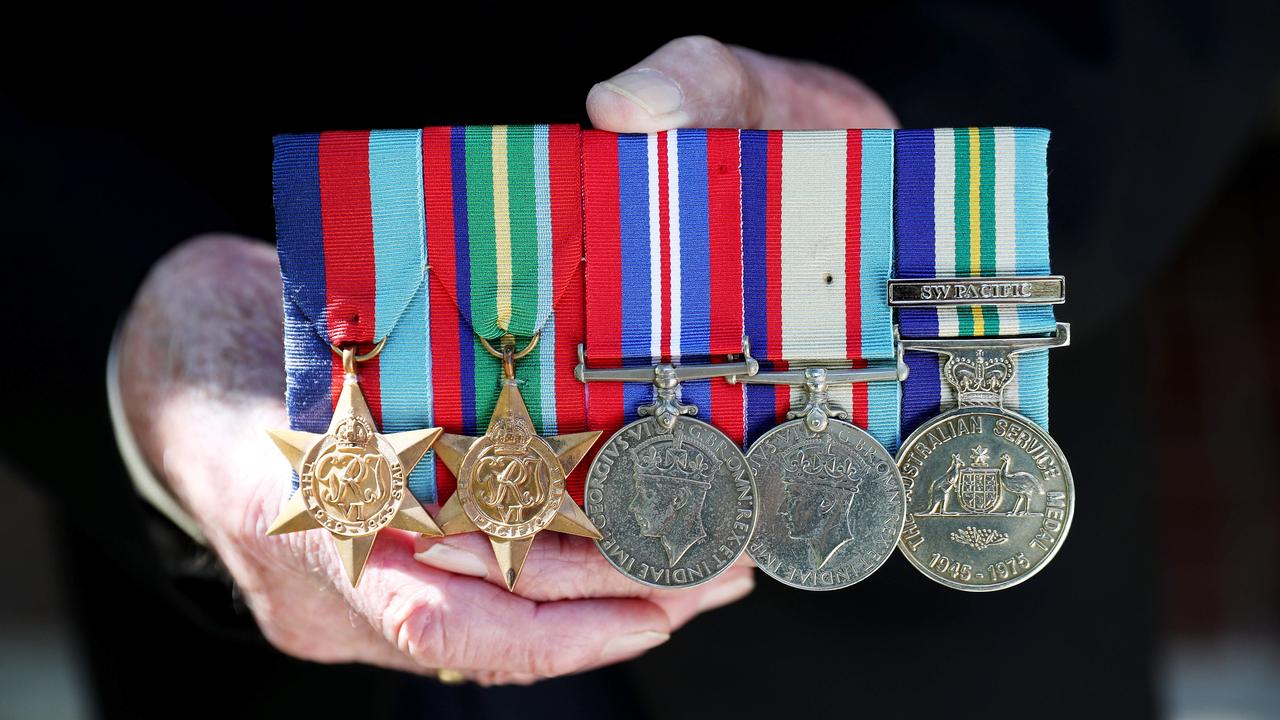 WHEN WAS THE FIRST ANZAC DAY?
The first Anzac Day commemorations were held on April 25, 1916. There were services and marches by soldiers and nurses across Australia, a sports day in the Australian military camp in Egypt and a march by more than 2000 Australian and New Zealand soldiers through London. A London newspaper headline called the marching soldiers "the knights of Gallipoli". For the remainder of World War I Anzac Day was used as an opportunity to recruit more people into the armed forces.
In the 1920s Anzac Day became a national day to remember the more than 60,000 Australians who died during the war.
All the traditions of modern Anzac Day commemorations were in place by the 1930s.
Over time the day also commemorated those who served and died during World War II and, later, other military and peacekeeping operations.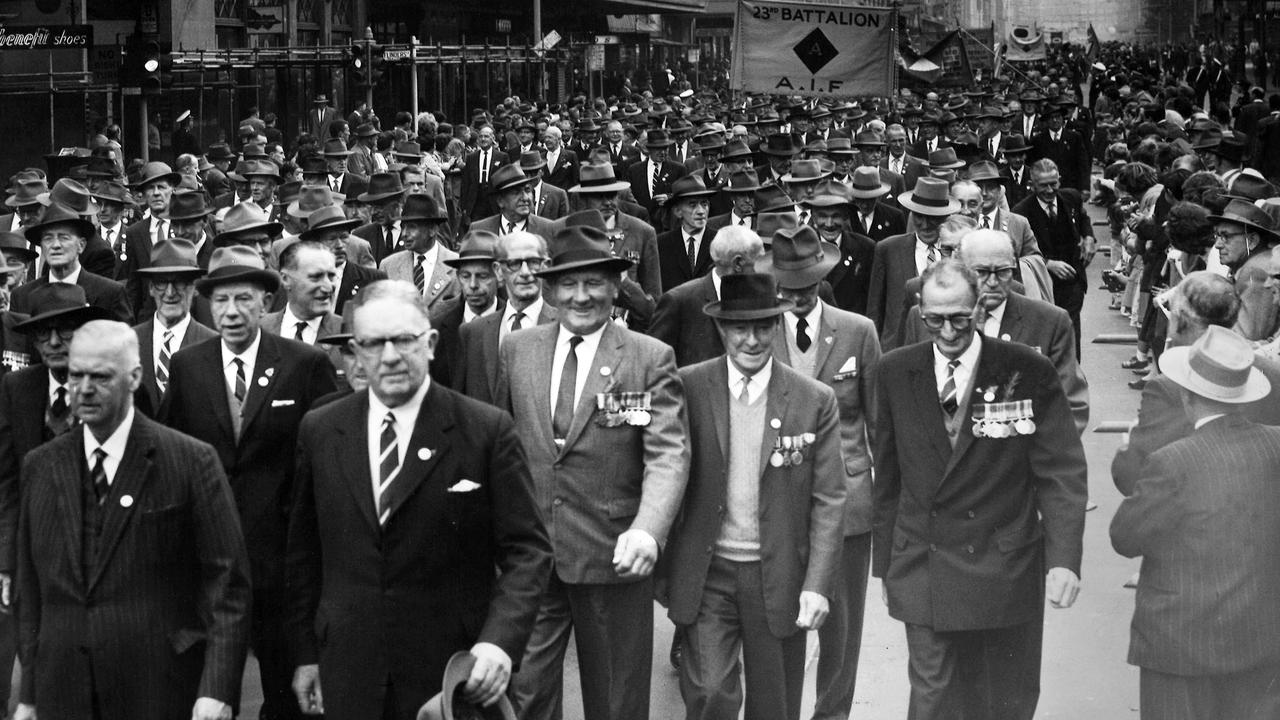 HOW DO AUSTRALIANS USUALLY OBSERVE ANZAC DAY?
Australians attend commemorative services around Australia, at Gallipoli and elsewhere around the world at dawn, the time of the original landing. These are called Dawn Services.
Later on Anzac Day former servicemen and servicewomen meet up and march through towns and cities. If the former serviceman or servicewoman is no longer alive, their family members sometimes march for them, wearing their medals of service.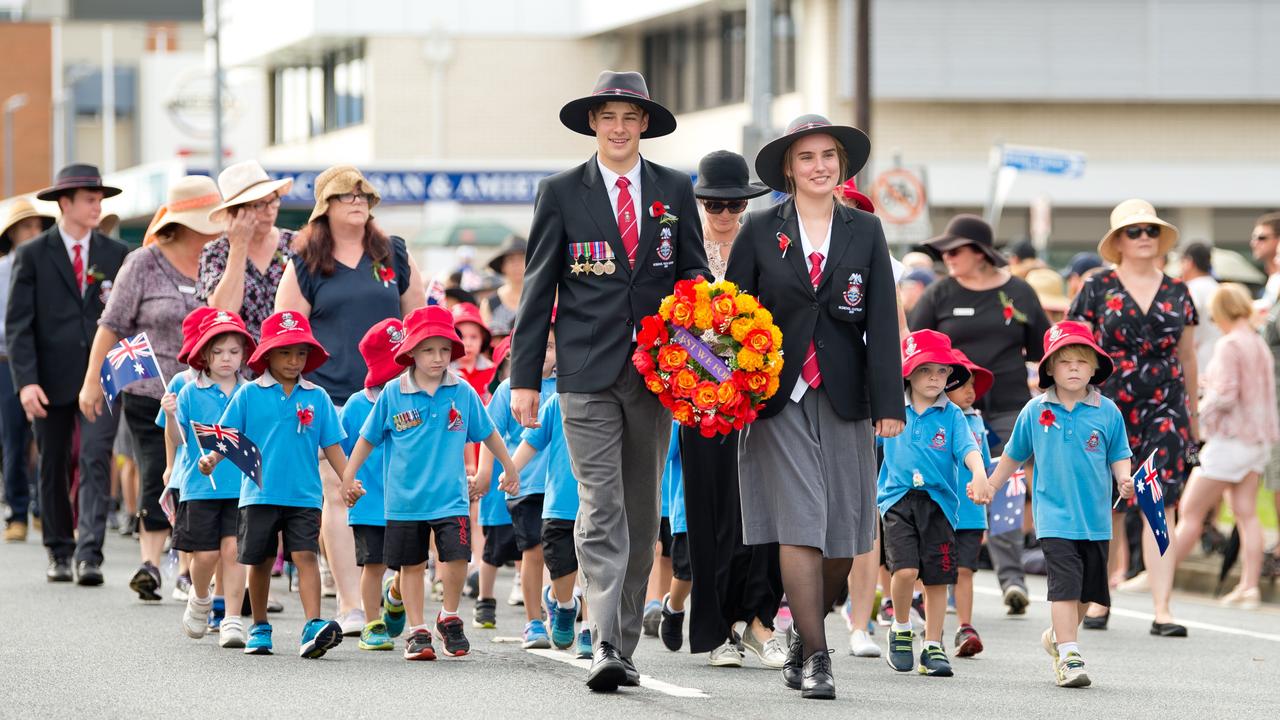 WHAT HAPPENS AT A DAWN SERVICE?
At the Australian War Memorial in Canberra, ACT, the national Dawn Service begins with the traditional order of service, including the veteran's* march, commemorative address, laying of wreaths, hymns*, the sounding of the Last Post, one minute's silence, and the national anthems of New Zealand and Australia.
The bugle call called the Last Post signifies the end of a soldier's day. It is sounded at Anzac Day services and also at military funerals to indicate that the soldier has gone to his final rest.
Most Dawn Services at other locations follow a similar format.
HOW WILL WE OBSERVE ANZAC DAY THIS YEAR?
As part of Australians' efforts to slow the spread of COVID-19, this year we are physical distancing and trying to stay at home as much as possible, so Anzac Day commemorations will look a little different.
The Australian War Memorial is helping us reimagine Anzac Day 2020 with the phrase: "At home, we remember" and has suggestions online (awm.gov.au/anzacathome) for how we can still come together in remembrance but in spirit, rather than in person.
The RSL* is suggesting that, as the Last Post is played during the Anzac Day Dawn Service, we could walk outside and stand in our yard, driveway, or on our balcony and observe a minute of silence in respect of our veterans.
Source: Australian War Memorial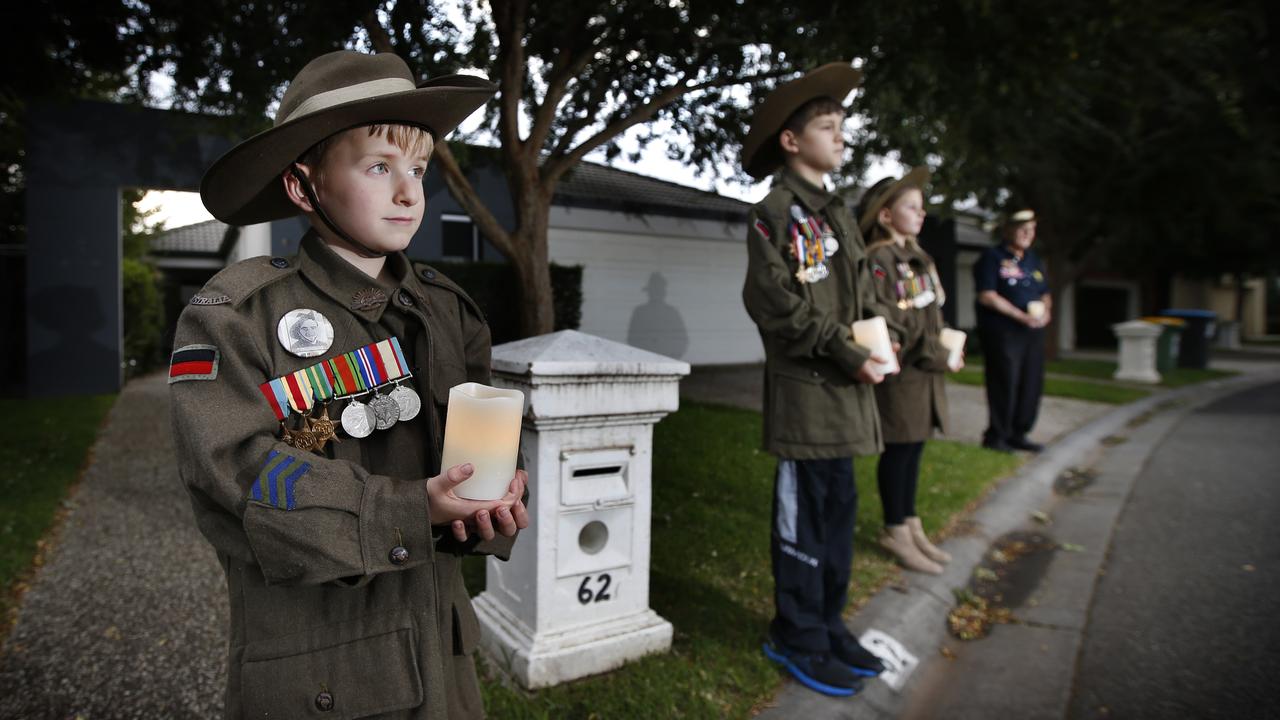 GLOSSARY
remembrance: the action of remembering something, particularly people who have died
military: armed forces such as army, navy and air force
acronym: first letters from words in a phrase or title that make a new word
Corps: a main group within an army
peninsula: narrow piece of land jutting out into surrounding water
ally: person or group to work alongside for the same goal
grief: emotional response to loss
veteran: someone who has experienced something, especially a soldier who has been to war
hymns: religious songs
RSL: The Returned and Services League supports returned soldiers and their families
EXTRA READING
Mystery Aussie WWI soldiers identified
Aussies want mass light salute on Anzac Day
Kids told to 'just ask' about war stories
QUICK QUIZ
What do the letters A.N.Z.A.C stand for?
When was the first Anzac Day and what happened?
Explain when the Last Post is played and what it signifies.
What city and territory is the Australian War Memorial in?
What is the RSL and what is it suggesting?
LISTEN TO THIS STORY
CLASSROOM ACTIVITIES
1. What have you learnt?
There is a lot of information in this article about Anzac Day. How it began, when it was first celebrated what happens at the services and much more!
Read through the article carefully looking for information that is new to you.
Write 5 pieces of information from this article, that you already knew about Anzac Day.
Write 4 pieces of information from the article, that you did not know before.
Write 3 questions related to Anzac Day that you would still like to find out about
Write 2 pieces of information related to Anzac Day that you know, that is not in this article.
Write 1 thing you will do this year to commemorate Anzac Day.
Time: allow 15 minutes to complete this activity
Curriculum Links: English, Humanities and Social Sciences – History, Personal and Social Capability
2. Extension
What does Anzac Day mean to you? Do you have a personal connection with someone who was involved in World War I (a Grandparent or Great Grandparent)? Or know someone or of someone who was involved in another war? Is there someone you know who is in the Defence Forces now? Have you heard stories about the mateship and bravery of our soldiers? Or do you have another perspective? Look through some of the activities suggested by the Australian War Memorial that you can do from home this year.
Write a paragraph that explains how you feel about Anzac Day and what it means to you and why it is an important day for Australians and New Zealanders.
Time: allow 20 minutes to complete this activity
Curriculum Links: English, Humanities and Social Sciences – History, Personal and Social Capability
VCOP ACTIVITIES
Write a letter to one of the fallen ANZAC's family members. Let them know what you are grateful for in your life, that would not be possible if it wasn't for their family member fighting in 1915. Draw or make a poppy to send with your letter. See if you can post it to the local RSL to pass on to a service family.
After reading the article, make a summary of all the important facts you remember and share them with a family member. See if you can teach them something new about the ANZACs.
Get an A4 piece of paper and fold it in half and then half again to make 4 squares. Draw and colour a poppy on each square and underneath write 'Thank you for giving me…' On the back, write something you are grateful for today- think about how you live, what you have, if you are safe, your family members etc. Cut them out and go on a walk with an adult. Drop them off in 4 letterboxes around your neighbourhood to remind them to be grateful for what we have in this time of uncertainty. Can you sort them into their categories?
HAVE YOUR SAY: Describe how you plan to observe Anzac Day this year. How will it be different to other years?
No one-word answers. Use full sentences to explain your thinking. No comments will be published until approved by editors.