Australian Prime Minister Scott Morrison and other world leaders are gathering to remember D-Day — June 6, 1944 — one of the most significant days of World War II.
On that day 75 years ago, 150,000 soldiers swarmed across the English Channel from England to France to take back Europe from Germany.
The big invasion was the largest ever seaborne* military operation and was planned in secret for months with the code name Operation Neptune.
Mr Morrison will join hundreds of D-Day veterans, the Queen, Prince Charles, UK Prime Minister Theresa May, US President Donald Trump, French President Emmanuel Macron, German Chancellor Angela Merkel, Canadian Prime Minister Justin Trudeau and other world leaders at a D-Day commemoration ceremony at Portsmouth, UK.
They will remember the many soldiers on both sides of the battles who fought, including those who were killed and injured. They will also remember the thousands of people who worked to plan and support the operation.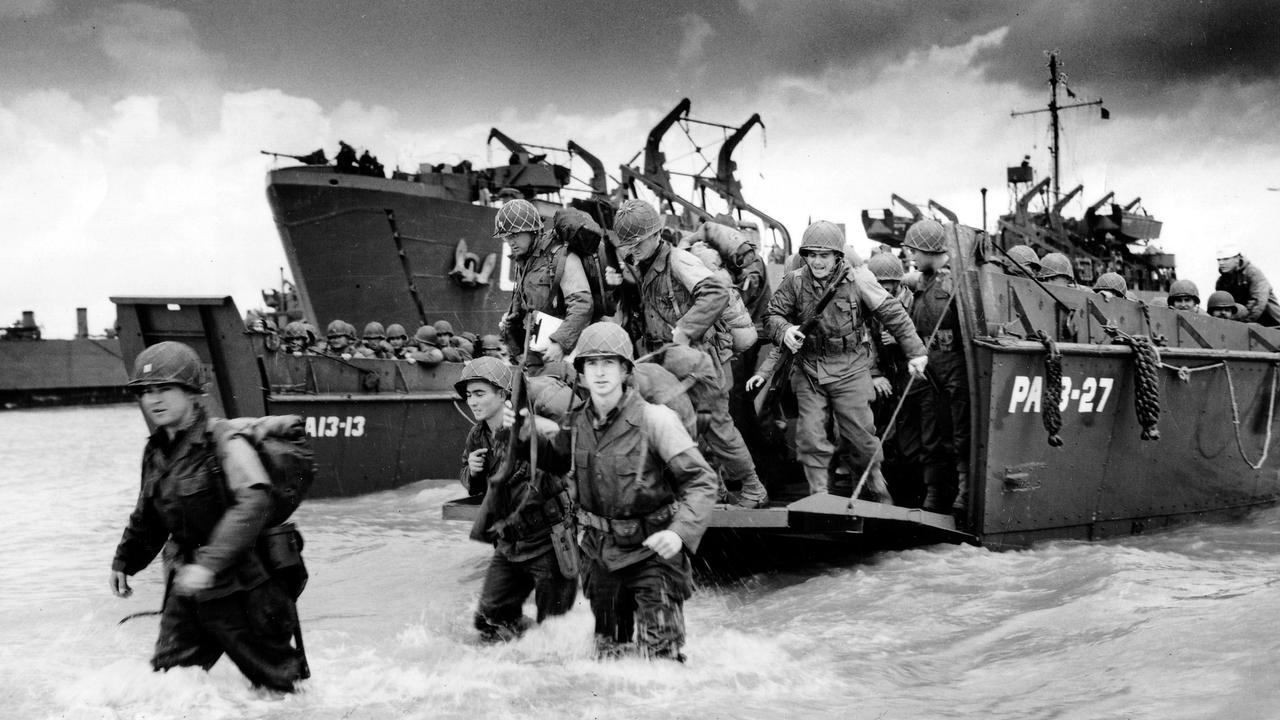 About 3300 Australians were involved in the D-Day landings, most of them as part of the Royal Australian Air Force.
Three hundred veterans* from the many countries that took part, all more than 90 years old, will attend the commemorations, which will feature a fly-past of 24 aircraft, including the Red Arrows (the UK's Royal Air Force aerobatics team) and a Spitfire, which were aeroplanes used for the invasion.
After the ceremony, the veterans will depart Portsmouth on the ship MV Boudicca to Normandy, France, retracing the voyage they made across the English Channel 75 years ago. The ship will be met by a flotilla* of Royal Navy vessels with sailors lining the decks in salute and a lone Spitfire will fly overhead before more commemorations on land in France.
VIDEO: Richard Llewellyn remembers what D-Day was like as an 18-year-old soldier
THE TRICK INVASION
Planning began in 1943 for a big invasion from the UK to France called Operation Bodyguard.
Operation Bodyguard was a big, elaborate* trick.
It was to fool the German Army into thinking the armies it was fighting were going to launch an invasion at a particular time and place.
German spies and code breakers listened in to false radio conversations and intercepted* false coded messages and then started planning to fight against Operation Bodyguard.
All the while — in absolute secrecy — Operation Neptune and the D-Day invasion was being planned.
When it happened, on June 6, 1944, Germany was underprepared.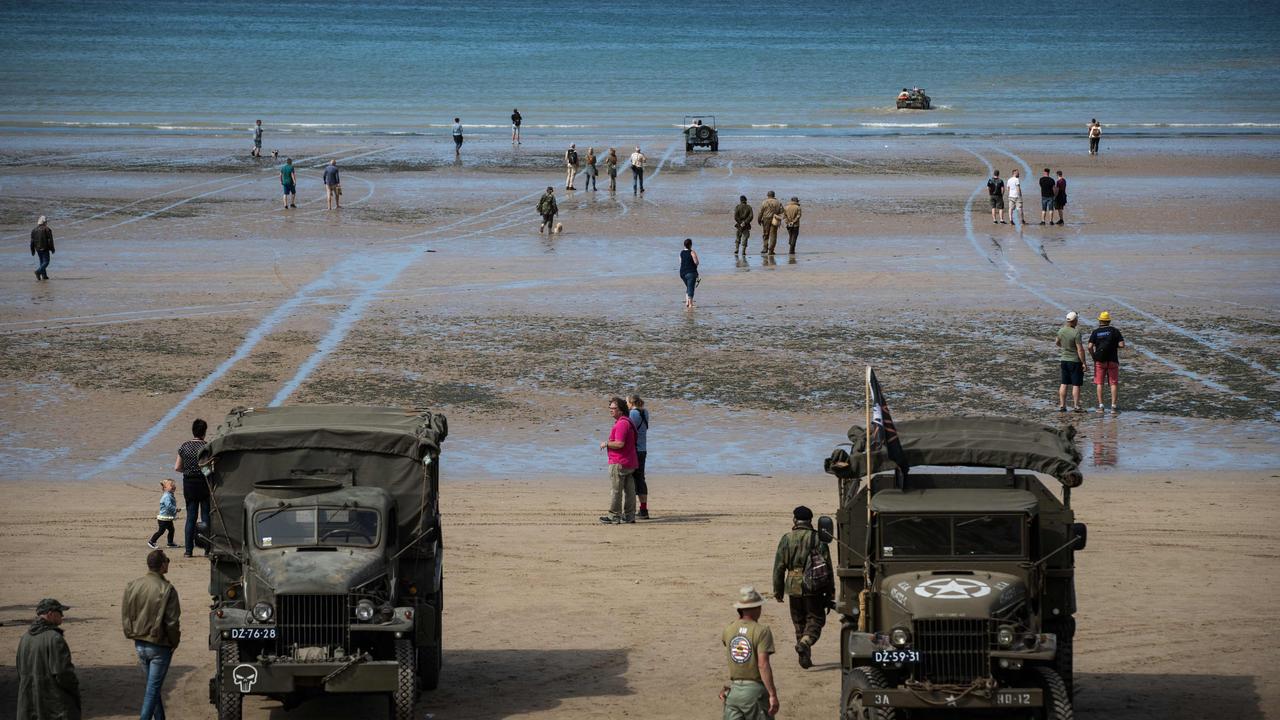 BATTLE OF NORMANDY
The famous Australian war correspondent Chester Wilmot landed on the beaches of Normandy with British soldiers in the early hours of June 6, 1944.
"With grinding brakes and creaking timbers we jolted, lurched and crashed our way to a landing," he reported for the BBC at the time. "We shouted with joy and relief and bundled out into the field."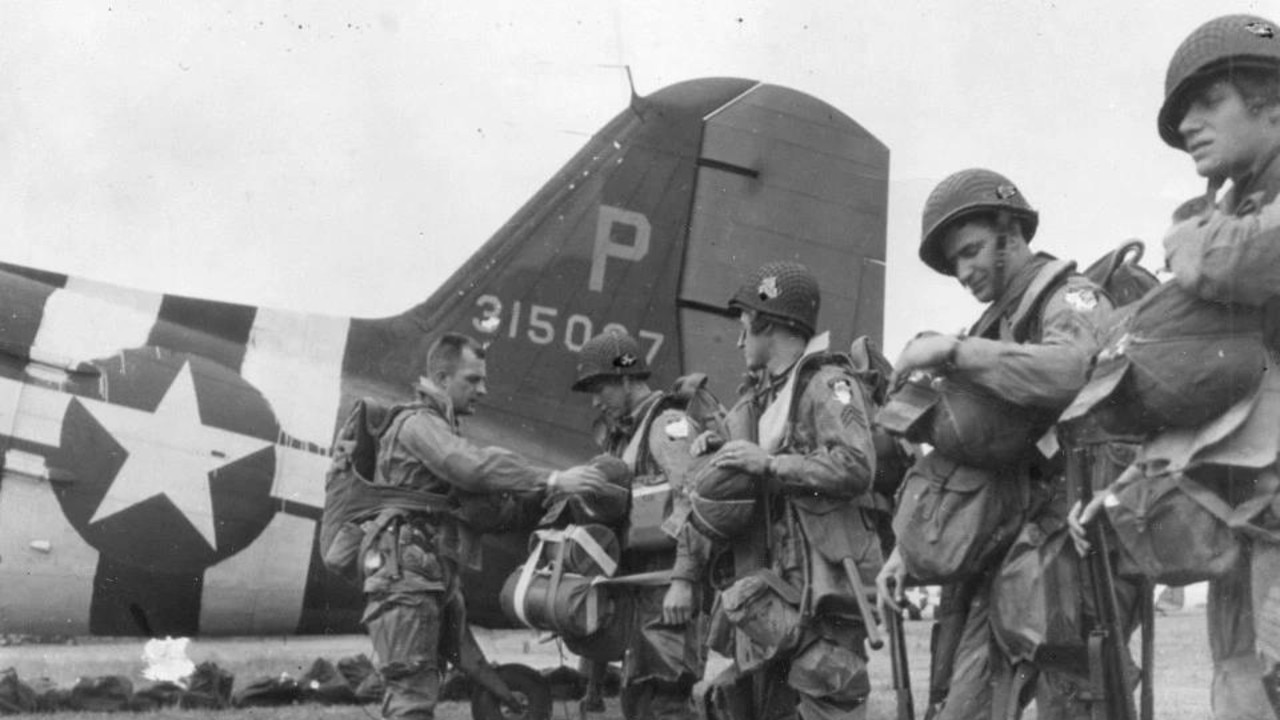 D-Day was just the beginning of the Battle of Normandy, which continued for two-and-a-half months until the end of August.
Intense fighting meant many soldiers and local people were killed and injured and homes, farms and towns — including medieval cathedrals and monuments — were destroyed.
TINY CLICKER TO SAVE LIVES
A tiny tin clicker that helped saved the lives of D-Day soldiers has finally been found after an appeal to mark the 75th anniversary of the landing.
The device, about the size of a person's thumb, makes a metallic clicking sound. It was given to soldiers for the D-Day landing.
The idea was that soldiers could click once if they saw another soldier but it was too dark to know if they were on their side or were on the opposition.
If the soldier clicked back twice, they knew they were on the same side.
Around 7000 were made by Acme Whistles in Birmingham, UK in 1944 but it is thought "very few" have been seen since.
One was recently found in a drawer just a "stone's throw" away from where it was made.
GLOSSARY
seaborne: by sea
veterans: former soldiers
flotilla: a group of warships
elaborate: complex
intercepted: cut off or listen into
EXTRA READING
Armistice Day marks 100 years since World War I
Aussie soldiers' bravery awards
Snapshot of Australian history
Questions I am asked about the Holocaust
QUICK QUIZ
Who is the German Chancellor?
Where will the veterans leave from?
What was Operation Bodyguard?
Who was Chester Wilmot and why was he at D-Day?
How many clickers were made?
LISTEN TO THIS STORY
CLASSROOM ACTIVITIES
1. Write a speech
Imagine you have been asked to make a special speech to your class, year group or school. You will speak about the D-Day landings. The purpose of your speech is to let the other students know the important facts about the landings, why they were important to the defeat of Germany in World War II and why it is important to remember this event and the people who took part in it.
Time: allow 25 minutes to complete this activity
Curriculum Links: English, History, Civics and Citizenship
2. Extension
Write a script for a play or a storyboard for a short film about Operation Bodyguard. Your play or film must be a creative story or fiction, not a documentary. You must, however, base your story on the facts.
Time: allow 60 minutes to complete this activity
Curriculum Links: English, History, Critical and Creative Thinking
VCOP ACTIVITY
After reading the article, with a partner, highlight as many connectives as you can find in pink. Discuss if these are being used as conjunctions, or to join ideas and create flow.
HAVE YOUR SAY: Do you think it is important to commemorate D-Day? Why or why not?
No one-word answers. Use full sentences to explain your thinking. No comments will be published until approved by editors.