The remains* of Captain Matthew Flinders, the first European to circumnavigate* Australia, have been found more than 170 years after they disappeared.
They were found during an archaeological* dig at a London, UK, railway station.
The coffin of the English navigator* and cartographer* was found at the St James's Burial Ground at Euston Station by archaeologists working on England's High Speed 2 rail project.

VIDEO: The archaeologists are working as part of the High Speed 2 rail project
Capt Flinders is famous for sailing the HMS Investigator around Australia with indigenous Australian man Bungaree and Englishman George Bass between July 1802 and May 1803.
That voyage proved to Europeans that Australia was a single continent, rather than two separate land masses previously called New Holland and New South Wales.
Capt Flinders made popular the name Australia, even though he was not the first to use the name.
He died in 1814 but his headstone* was removed when Euston Station was extended. His remains were believed to be lost.
Now archaeologists have identified Capt Flinders' remains by a lead* name plate on top of his coffin.
"Capt Matthew Flinders put Australia on the map due to his tenacity* and expertise* as a navigator and explorer," HS2 Head of Heritage Helen Wass said in a statement.
"Given the number of human remains at St. James's, we weren't confident that we were going to find him.
"We were very lucky that Capt Flinders had a breastplate* made of lead, meaning it would not have corroded.
"We'll now be able to study his skeleton to see whether life at sea left its mark and what more we can learn about him."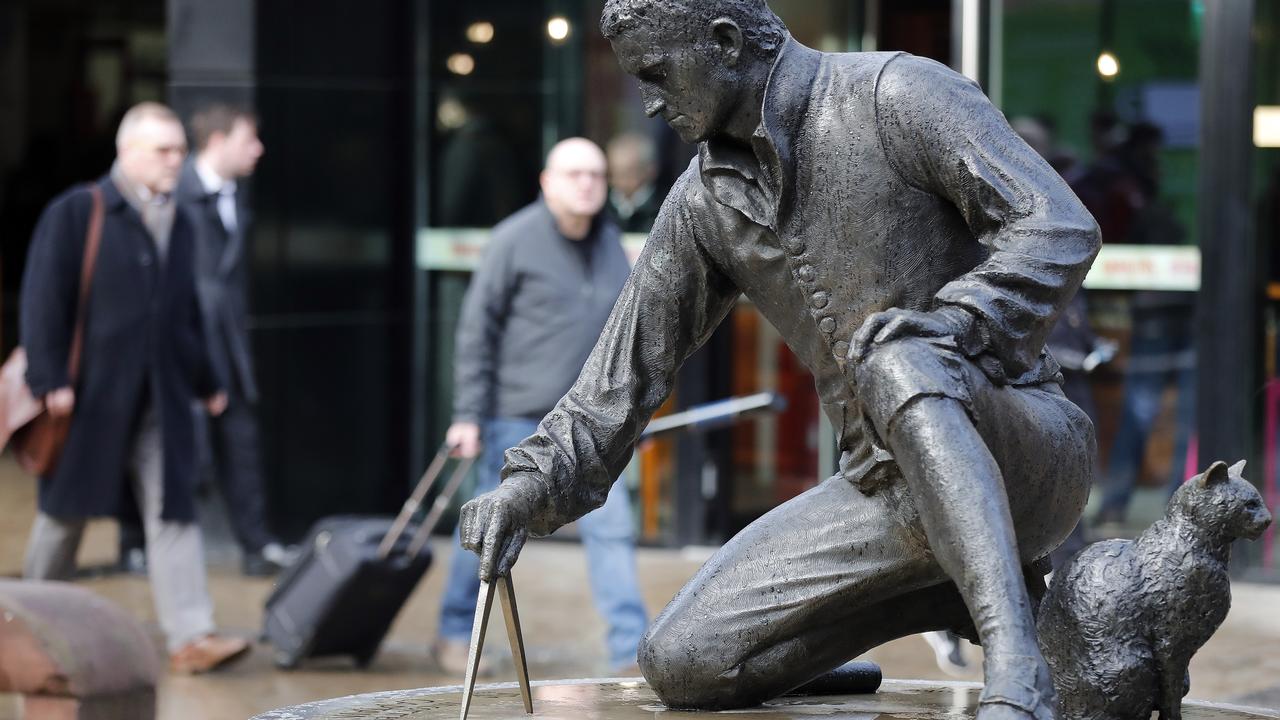 During the circumnavigation, on April 8, 1802, Capt Flinders met up with French explorer Nicolas Baudin and his ship Le Geographe at what is now called Encounter Bay, near Victor Harbor south of Adelaide, South Australia. The two captains exchanged information about the strange land they were charting.
Capt Flinders left Australia soon after the circumnavigation as a passenger on HMS Porpoise in 1803.
But the ship was wrecked on the Great Barrier Reef and he ended up sailing a cutter* more than 1000km back to Sydney to arrange for a rescue of the crew.
Capt Flinders again tried to sail back to England later that year, this time in command of HMS Cumberland, but he was captured by suspicious French officials and held prisoner on Mauritius for six years.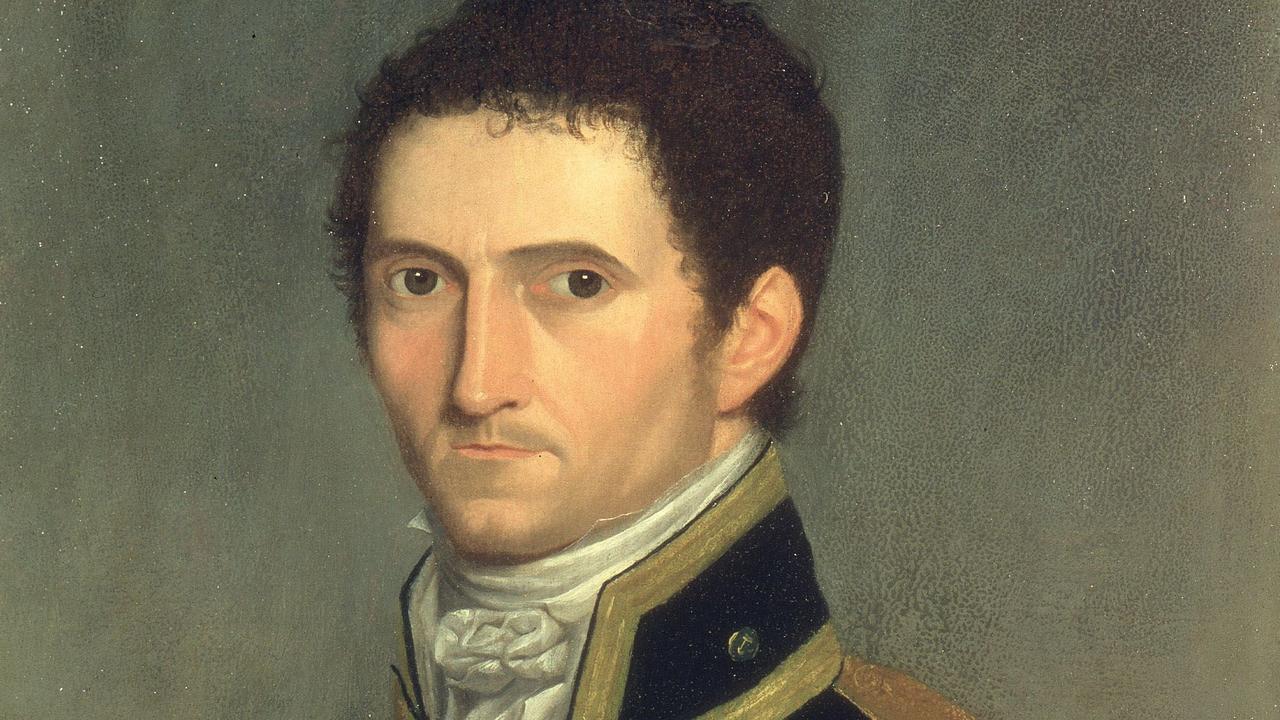 He made it back to England in 1810 but by then he was unwell.
He finally published the journal of his circumnavigation, Voyage to Terra Australis, on July 18, 1814. He died the following day aged 40.
Capt Flinders' remains will be reinterred* at a new location that is yet to be decided.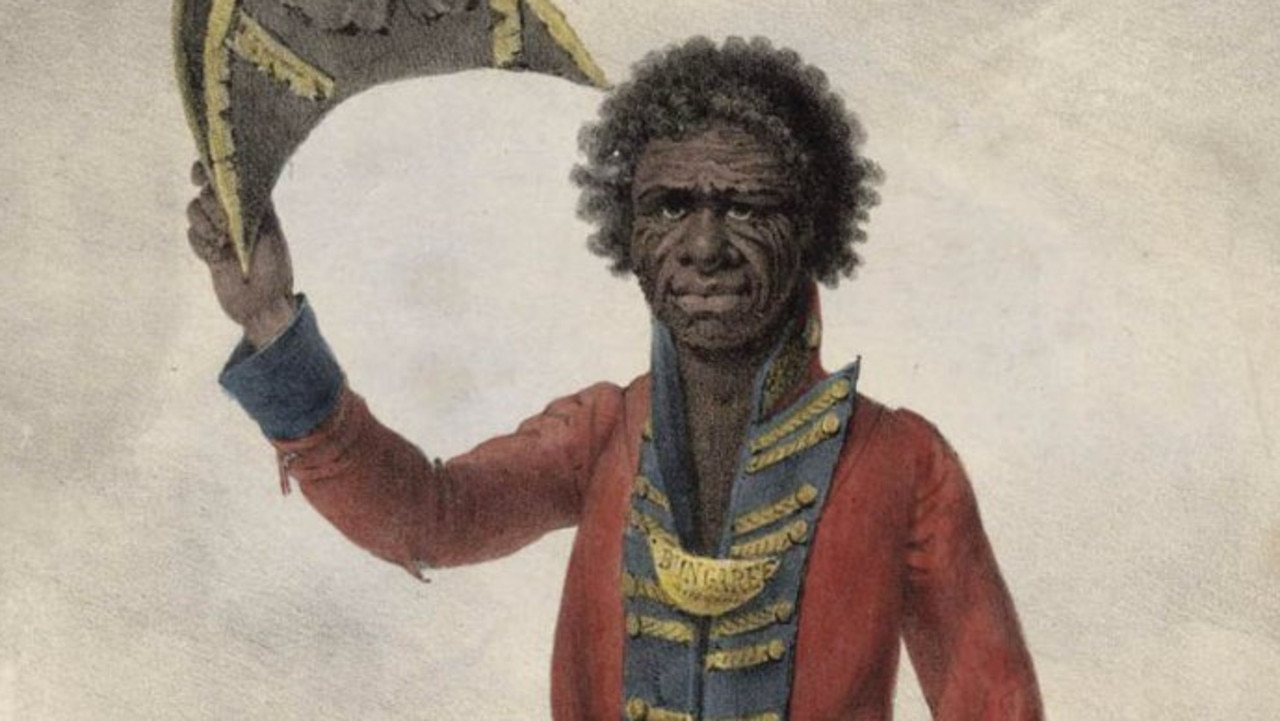 BUNGAREE (1775-1830)
Bungaree was an Aboriginal man from the Guringai (also written Kuring-gai) people of the Broken Bay area north of Sydney in NSW.
He was an explorer, guide and skilled negotiator*. When explorers such as Capt Flinders arrived in a new place, Bungaree met the local Aboriginal people and even though he didn't speak their language, he explained using sign language why the Europeans were visiting and convinced the Aboriginal people not to attack.
He also educated Europeans about Aboriginal culture.
He is the first person to be recorded in print as an Australian.
Source: Australian Museum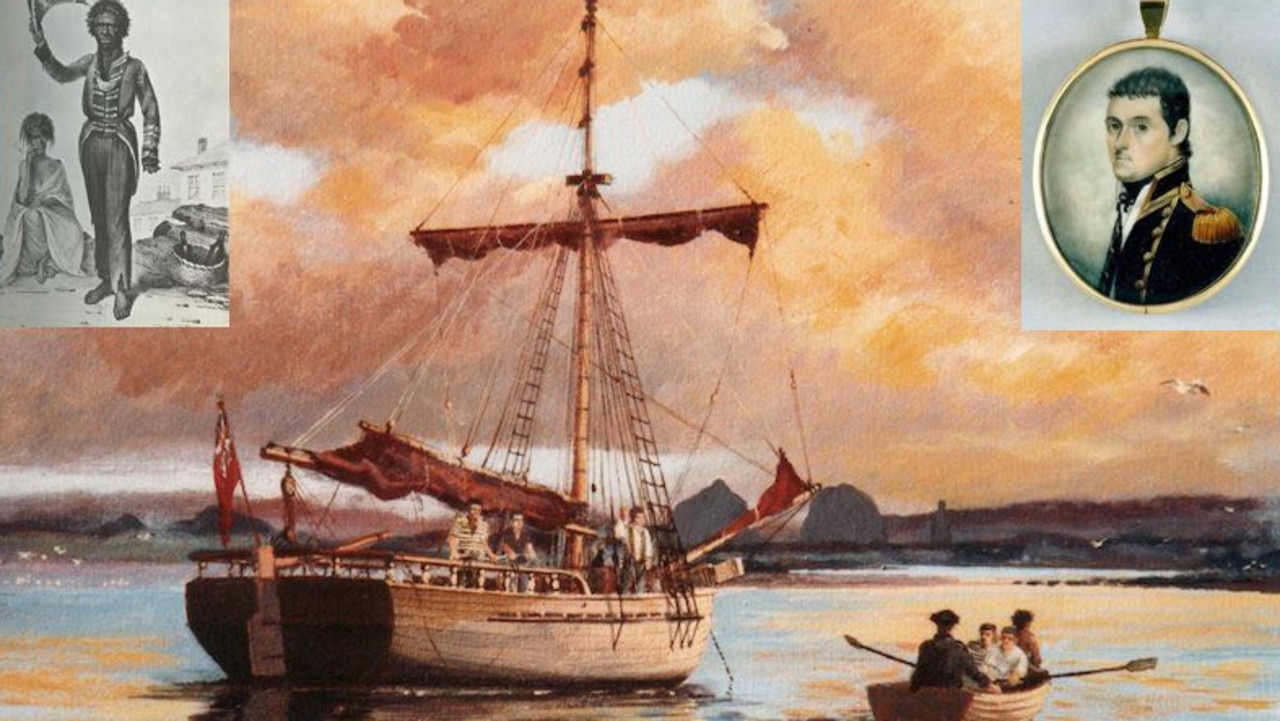 EXTRA READING
Rare early Australia map found in attic
Lighting up the sea for sailors
Ghost island a Google maps mystery
Kakadu's traditional owners granted Jabiru native title
GLOSSARY
remains: a person's body after death
circumnavigate: sail or travel all the way around
archaeological: study of human history through digging up and studying artefacts
navigator: a person who explores by sea
cartographer: a person who draws maps
headstone: stone marking a grave
lead: metal that doesn't rust
tenacity: determination
expertise: expert skill or knowledge
breastplate: metal plate or plaque, usually worn around the neck
cutter: a small sailing boat
reinterred: bury again
negotiator: go-between, who helps two groups agree or get along
LISTEN TO THIS STORY

QUICK QUIZ
What is the name of the station where the remains were found?
What were the names of the two land masses before Europeans realised Australia was one continent?
Who was Bungaree?
What date did Matthew Flinders die? How old was he?
Where was Bungaree from?
CLASSROOM ACTIVITIES
1. Create a Timeline
Create a timeline showing the significant events in Matthew Flinders' life.
Draw a timeline across the length of an A4 page. (Straight line with arrows at each end.) Mark the beginning of the timeline with the year Matthew Flinders was born. You will need to work this out from the information given. Include other events in his life that are mentioned in the article (circumnavigation, imprisonment, etc).
Make sure that your timeline is to scale and you have accurately plotted the events.
Time: allow 30 minutes to complete this activity
Curriculum Links: English, The Humanities – History and Geography, Mathematics
2. Extension
Write a brief biography of Matthew Flinders, using information in this article and from any further research you complete. Summarise the important events in Matthew Flinders' life and the significance these events have had on present day Australia. Also acknowledge people who helped him complete his circumnavigation.
Time: allow 30 minutes to complete this activity
Curriculum Links: English, The Humanities – History and Geography
VCOP ACTIVITY
After reading the article, with a partner, highlight as many wow words or ambitious pieces of vocabulary that you can find in yellow. Discuss the meanings of these words and see if you can use them orally in another sentence.
HAVE YOUR SAY: If you could travel back in time and meet Matthew Flinders or Bungaree, what would you ask them? What would you like to know about their adventures?
No one-word answers. Use full sentences to explain your thinking.