Napoleon Bonaparte's battle hat sells for $3.1 million at auction
A two-cornered hat famously worn by French emperor Napoleon Boneparte during his reign in the 1800s has fetched a huge price at auction. We look back at Napoleon's adventurous life
'Bonaparte crossing the Grand-Saint-Bernard' is a painting of then First Consul Napoleon Bonaparte, produced by Jacques-Louis David between 1800 and 1803.
A faded and cracked felt* hat worn by French emperor* Napoleon Bonaparte sold for $3.1 million at an auction in France at the weekend.
Yes, $3.1 million. So what makes this hat so special?
The black bicorne (which means two cornered) is one of only a handful still in existence that Napoleon wore when he ruled 19th-century* France and started wars in Europe.
While other officers usually wore their bicorne hats with the wings facing front to back, Napoleon wore his sideways with the ends pointing toward his shoulders. The style — known as "en bataille" or in battle — made it easier for his troops to spot their leader during combat*.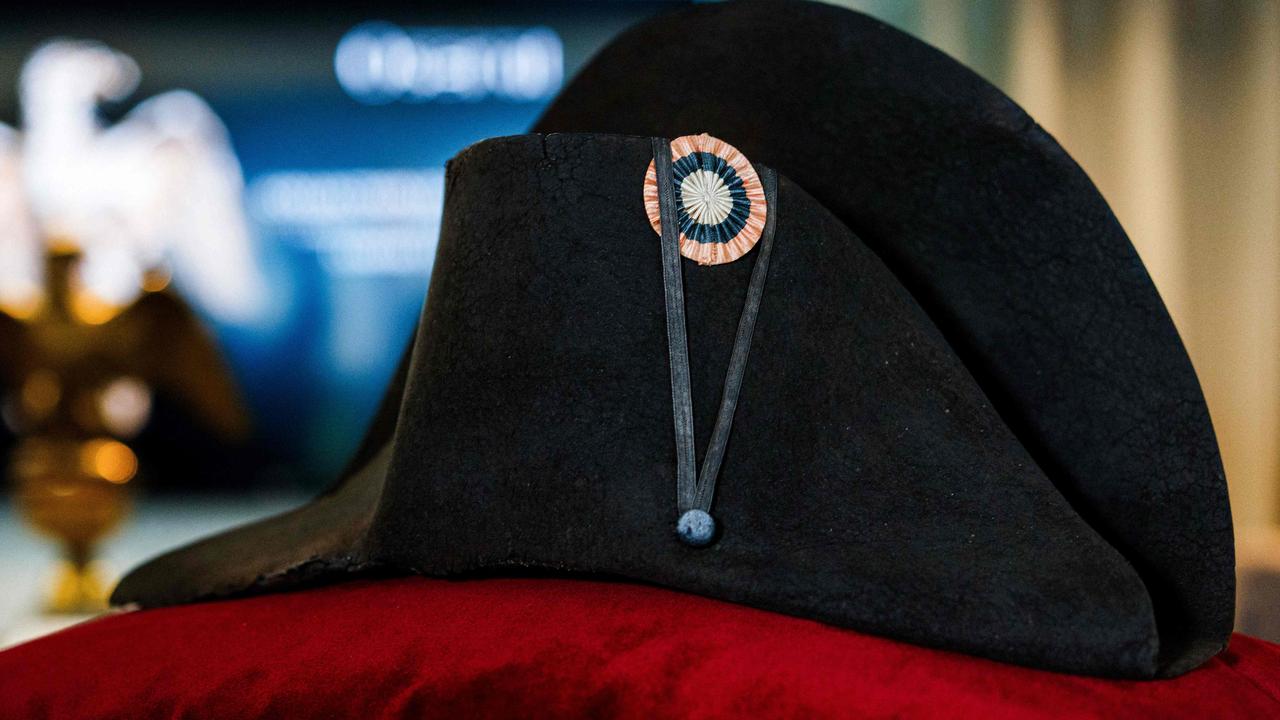 The bicorne black felt hat which belonged to Napoleon Bonaparte. Picture: AFP
Auctioneer Jean Pierre Osenat said: "People recognised this hat everywhere. When they saw it on the battlefields, they knew Napoleon was there.
"And when in private, he always had it on his head or he had it in his hand, and sometimes he threw it on the ground. That was the image — the symbol of the emperor."
Other items being sold in the auction included a silver plate stolen from Napoleon's carriage and a wooden case he owned holding razors, a silver toothbrush, scissors and other belongings.
The sale came just days before the release of Ridley Scott's Hollywood movie Napoleon with leading man Joaquin Phoenix, which is renewing interest in the French ruler.
HOW DID NAPOLEON BECOME EMPEROR?
Napoleon lived more than 200 years ago and conquered* nearly all of Europe before being defeated by several nations working together.
He was taught at a young age how to win battles. He attended military school as a child before going on to the French Military Academy.
Napoleon Bonaparte, who became a leader during the French Revolution.
By the time he was a leader in the French army in 1793, France was caught up in a revolution*, when the government was removed from power by the people. They had had enough of living in poor conditions while their country supported the American Revolution and their King spent money wildly leaving the country almost broke.
Napoleon became very popular with the French soldiers by winning victories in Austria and Egypt. They called him "Le Petit Caporal" which translates as "The Little Corporal." The nickname was not about his small height, but was a term of affection by his soldiers.
In 1799, a new government called the Consulate took control of France. Napoleon became co-leader, then took complete leadership. He made popular changes to France's government, economy*, religion, and schools.
Then in 1804, Napoleon promoted himself to become emperor of France.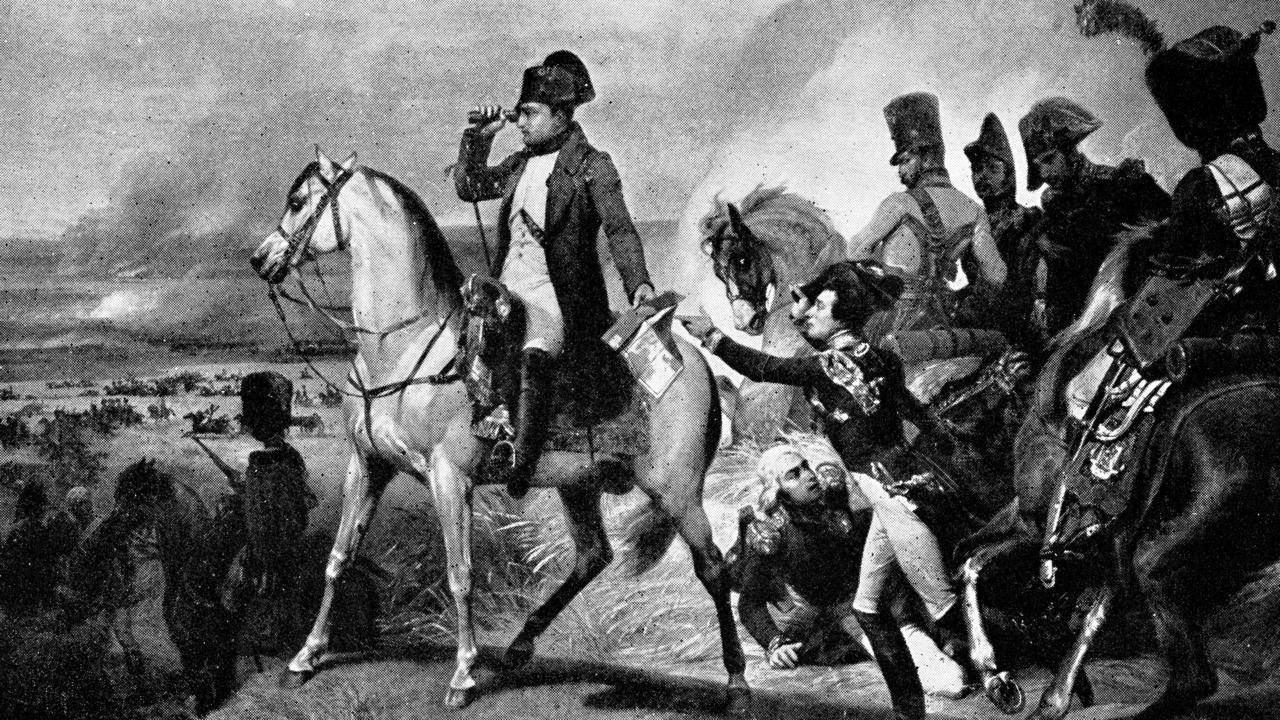 Napoleon Bonaparte on his horse in a vintage etching from the late 19th century.
WHAT WENT WRONG?
If Napoleon had stayed in France, everything might have been okay, but he wanted more power.
He started fighting other European countries, including Great Britain, Russia, and Austria. He also took over nearby countries such as Spain, the Netherlands, Italy, and parts of Germany.
He eventually ruled over the largest empire since ancient Rome.
But in 1812 he invaded Russia. This was a disaster. Hundreds of thousands of French soldiers died in the extremely cold Russian winter.
Napoleon's enemies saw their chance to defeat him. Great Britain, Austria, and Prussia (which no longer exists) joined Russia in what was called the War of Liberation*. They forced Napoleon from power in 1814.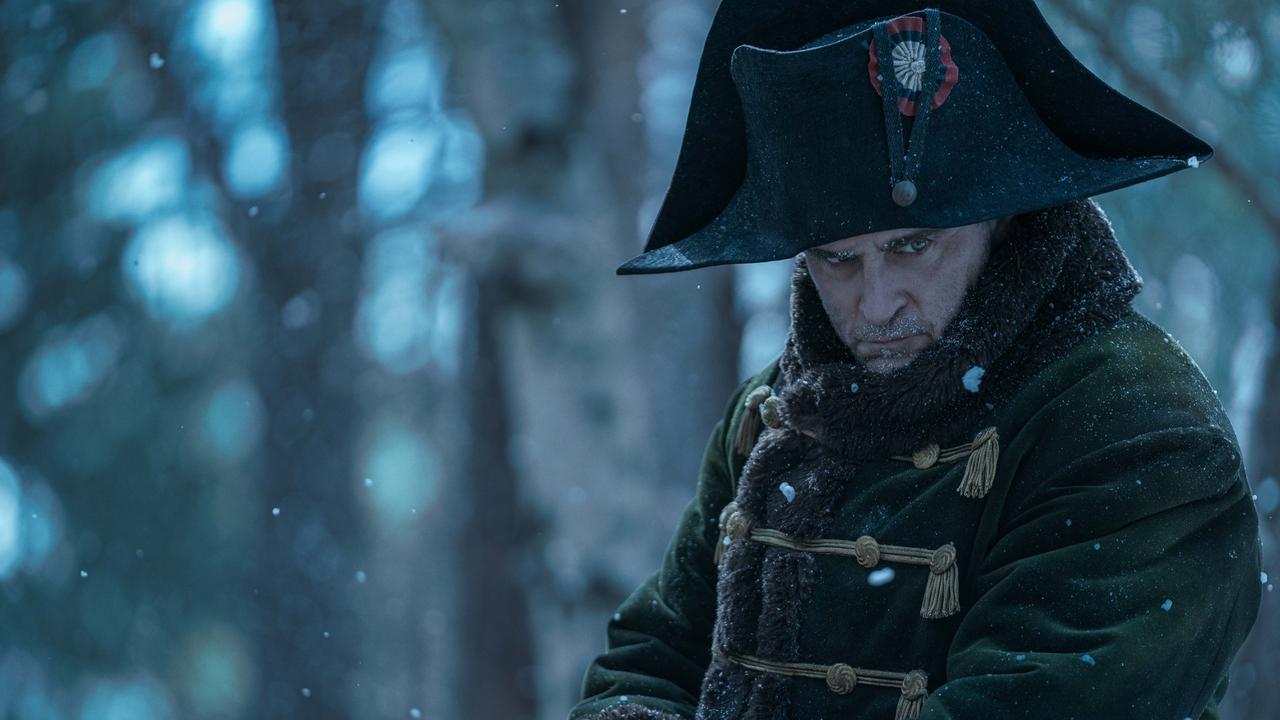 Joaquin Phoenix stars as Napoleon Bonaparte in a new Hollywood movie called Napoleon. Picture: Aidan Monaghan
WHAT HAPPENED TO HIM?
Napoleon was sent away to Elba, a small island off the coast of Italy. In 1815 he escaped to France and gathered supporters to seize* power back once again.
This period was known as the Hundred Days.
It lasted until British and Prussian troops defeated Napoleon at the famous Battle of Waterloo, in Belgium, in June 1815.
This time Napoleon was sent away to Saint Helena, an island in the South Atlantic Ocean. He died there six years later on May 5, 1821.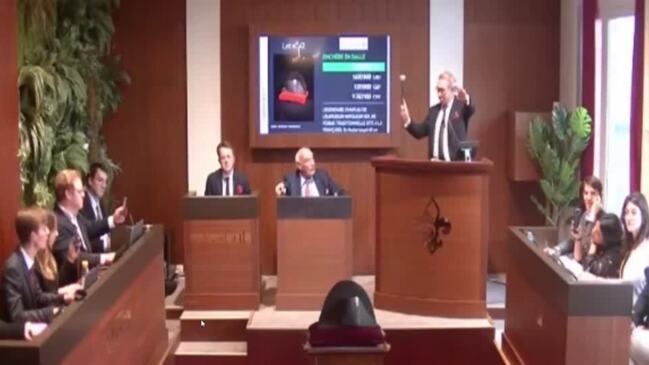 POLL
GLOSSARY
felt: a fabric made from natural or synthetic fibres that are interlocked or matted together
emperor: the ruler of an empire
19th century: time period in the 1800s
combat: fighting between armed forces
conquered: when a place or people are overcome and taken control of by military force
revolution: the overthrow of a government or social order by force in favour of a new system
economy: the financial state of a country
liberation: setting something free
seize: take hold of suddenly and forcibly
EXTRA READING
Heave ho for 'Holy Grail' shipwreck
Visual history of the Sydney Opera House
Lost continent found deep at sea
QUICK QUIZ
1. How did Napoleon wear his hat differently to others?
2. Why was there a revolution in France?
3. Explain what Napoleon's nickname means and how he got it.
4. What disastrous mistake did Napoleon make while in power?
5. Where did he live his final days?
LISTEN TO THIS STORY
CLASSROOM ACTIVITIES
1. Famous symbols
Napoleon made his hat a famous symbol around the world and as a symbol of him as emperor.
What other people do you know that have made an item of theirs famous as something they wear? It could be the current day or a person in history.
—
—
—
Why do you think his hat sold for so much money?
What would you do with it if you were given Napoleon's hat?
Time: allow 15 minutes to complete this activity
Curriculum Links: English, History, Personal and Social, Critical and Creative Thinking
2. Extension
Would you say Napoleon was a great leader or a failure as a leader in history? Write your answer with supporting reasons.
Time: allow 10 minutes to complete this activity
Curriculum Links: English, History, Personal and Social, Critical and Creative Thinking
VCOP ACTIVITY
1. Aside from this, there is also this!
Brackets are a great literacy tool for adding aside comments, or comments that could be covered over and the sentence still makes sense. What's inside the brackets is extra information.
They can be used for a variety of effects: to add more detail, to add humour, to connect with the reader etc.
My little brother (the funniest kid I know) got himself into big trouble today.
Select three sentences from the article to add an aside comment using brackets. Think about not only what you want to add to the sentence, but also what effect you are trying to create.