A wealth of rare buildings and historic items from Australia's past have recently been unearthed* on building sites across the country.
This week, the remains of Melbourne's first school have been uncovered by the Metro Tunnel archaeological* dig on Swanston St.
Researchers have discovered the kitchen of Roxburgh Ladies Seminary — a seven-room cottage built by Melbourne founder John Batman in 1837.
Irishwoman Nichola Cooke then rented the property from Mr Batman and started Melbourne's first girls' school in 1838.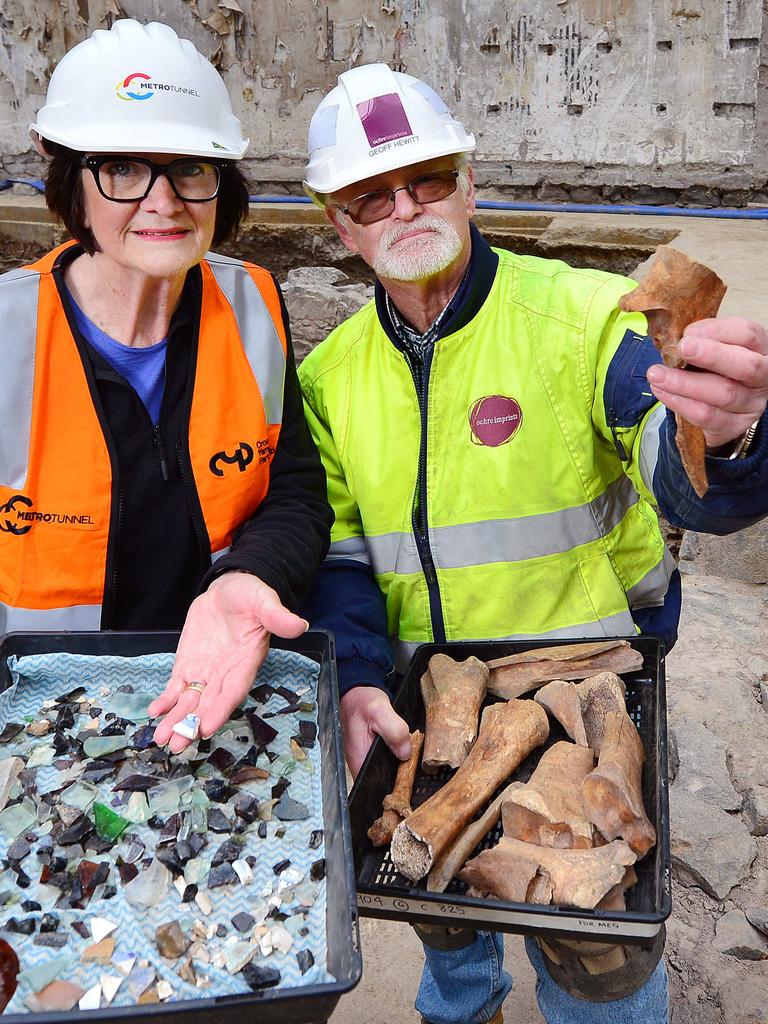 Researchers unearthed roughly cut cattle bones that would have been used in soups and stews served to students, a porcelain doll's head that resembles a headmistress*, part of a woman's comb and sandstone footings of the school's kitchen area.
Ochre Imprints' archaeologist Geoff Hewitt said finding remnants* from the 1830s was "extraordinarily rare and scarce*''.
"It's like looking into the keyholes and windows of the distant past,'' he said.
The remains were found under the concrete slab of a former McDonald's restaurant.
History Council of Victoria chairwoman Liz Rushen said she was delighted with the discovery.
"It's the foundation of Melbourne as a civilised* place with schools and people dining with fine china*,'' she said.
The Melbourne school discovery joins a list of other recent significant finds in the past 18 months across our states.
They include:
NEW SOUTH WALES
Archaeologists earlier this month unearthed the footings of a house built in the 1850s by ship owner John Stevens, along with artefacts from the same era including tiny porcelain dolls, tea sets, cooking equipment, glass and crystal drinkware, a copper alloy* brooch and ink pens.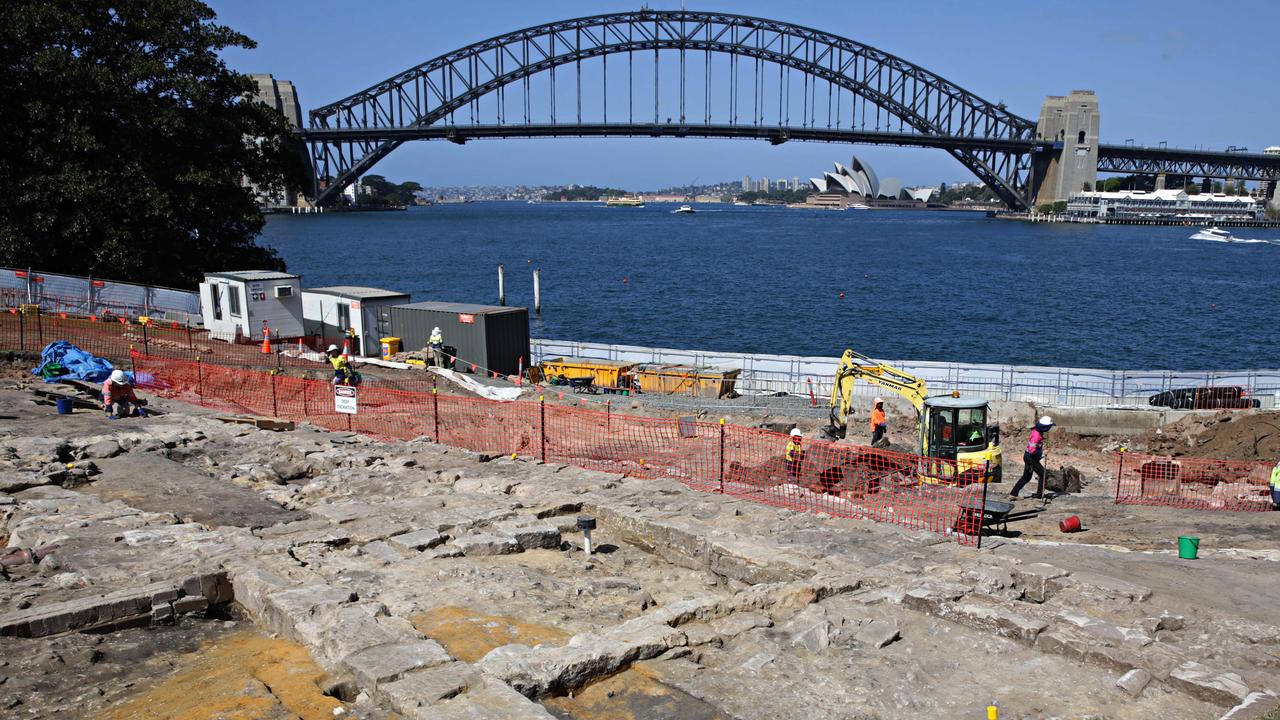 Preliminary work at the Blues Point temporary retrieval site near Sydney Harbour will continue for another three months, forcing a delay in the Metro City and Southwest rail project, which is expected to be completed in 2024.
The significant finds tell the story of early settlers' lives at home and work in Sydney between 1850-1900.
A Sydney Metro spokesman said many of the bowls, plates and dishes were made in the UK and decorated in handpainted or transfer-printed patterns.
TASMANIA
Over the past three years, archaeologists and historians have discovered gun flints* that were issued to British soldiers, glass from gin and beer bottles, china and nails at the Kerry Lodge convict* site just outside Launceston.
About 40 convicts worked to quarry stone at the site for the nearby Kerry Lodge bridge that was built in 1835.
Researchers on the three-year project also found a fireplace and walls of a cottage and a kitchen after the search area was expanded.
WESTERN AUSTRALIA
A dig in the centre of a Fremantle shopping mall has revealed items from a blacksmith's* workshop.
Along with hundreds of horseshoes and leather working tools, the Kings Square renewal site also uncovered tools and wheel parts from an early coach building business.
Many of the items found near an old hall are believed to date to the mid to late-1800s.
Fremantle's first church foundations, which were much bigger than originally thought, will become a lasting monument at the site with glass windows to be installed as part of the Kings Square project allowing visitors to view the historic footings.
SOUTH AUSTRALIA
Last year, a dig in the heart of the Adelaide CBD, at a Waymouth St site earmarked for an apartment development, uncovered the remains of the "new" Queen's Theatre, built in the mid to late 1840s.
The project also revealed a tavern, a tobacco importer's warehouse, a horse market and a deep well. The "old" Queen's Theatre, which dates to 1840, still stands next door.
Excavation director Guadalupe Cincunegui said her team had unearthed artefacts covering more than 150 years of history. They include thousands of tobacco pipes, champagne bottles, ceramics and a beautiful water bottle, providing vital information not found in written records.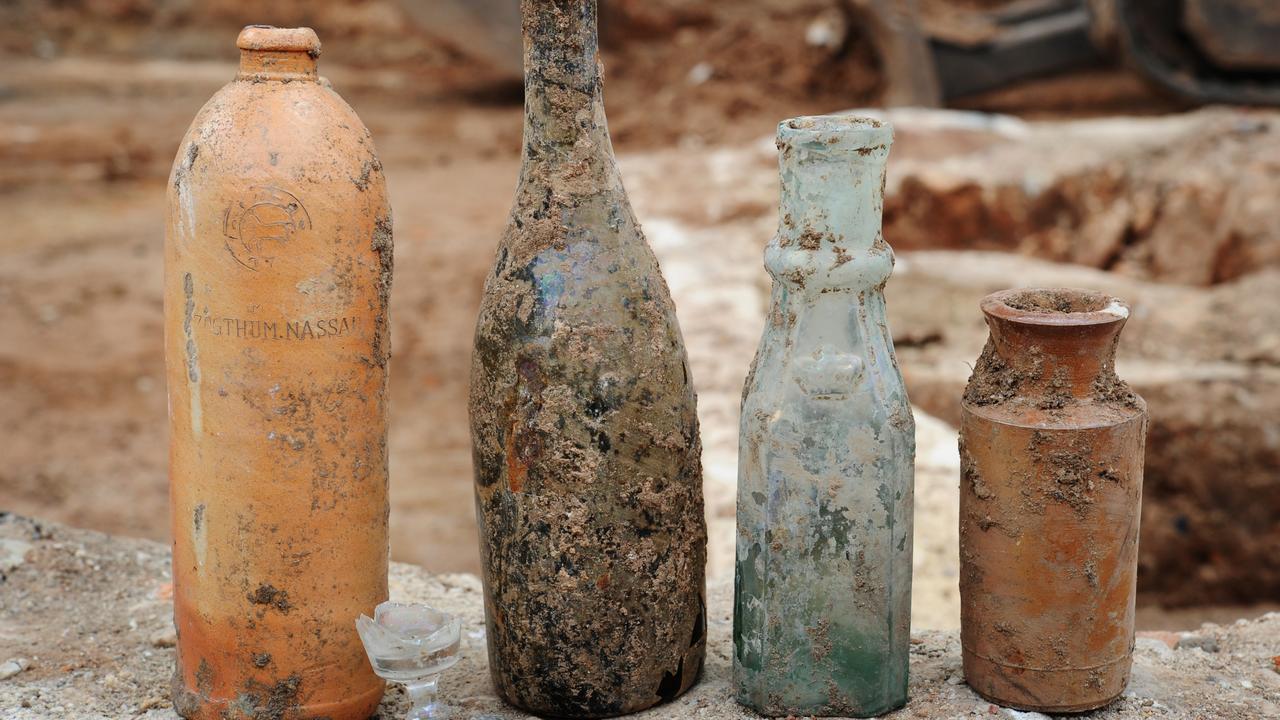 Ms Cincunegui said the story they told was of how different, and more affluent,* Adelaide was in its early days, judging by the demand for luxury goods revealed by the dig.
"What we get from this is people are drinking very different alcohol to the eastern states and (smoking) different types of tobacco pipes," she said.
"People from South Australia are free settlers, so you're going to get a different assemblage* of artefacts (as) people were more affluent."
NORTHERN TERRITORY
Early last year, the discovery of artefacts near Kadadu ignited the world's imagination about what life was like 65,000 years ago.
Previously it was thought the continent was inhabited only by megafauna — huge kangaroos that towered over humans and wombats the size of rhinos — but items found in the archaeological site showed humans may have lived alongside these massive animals for at least 20,000 years.
"The site contains the oldest ground-edge stone axe technology in the world, the oldest known seed-grinding tools in Australia and evidence of finely made stone points which may have served as spear tips," lead researcher University of Queensland Professor Chris Clarkson said.
QUEENSLAND
In February this year, workers upgrading one of Brisbane's busiest roads uncovered a historic bridge dating back about 150 years.
The surprising find at Kingsford Smith Drive is believed to be one of the first bridges built in Queensland.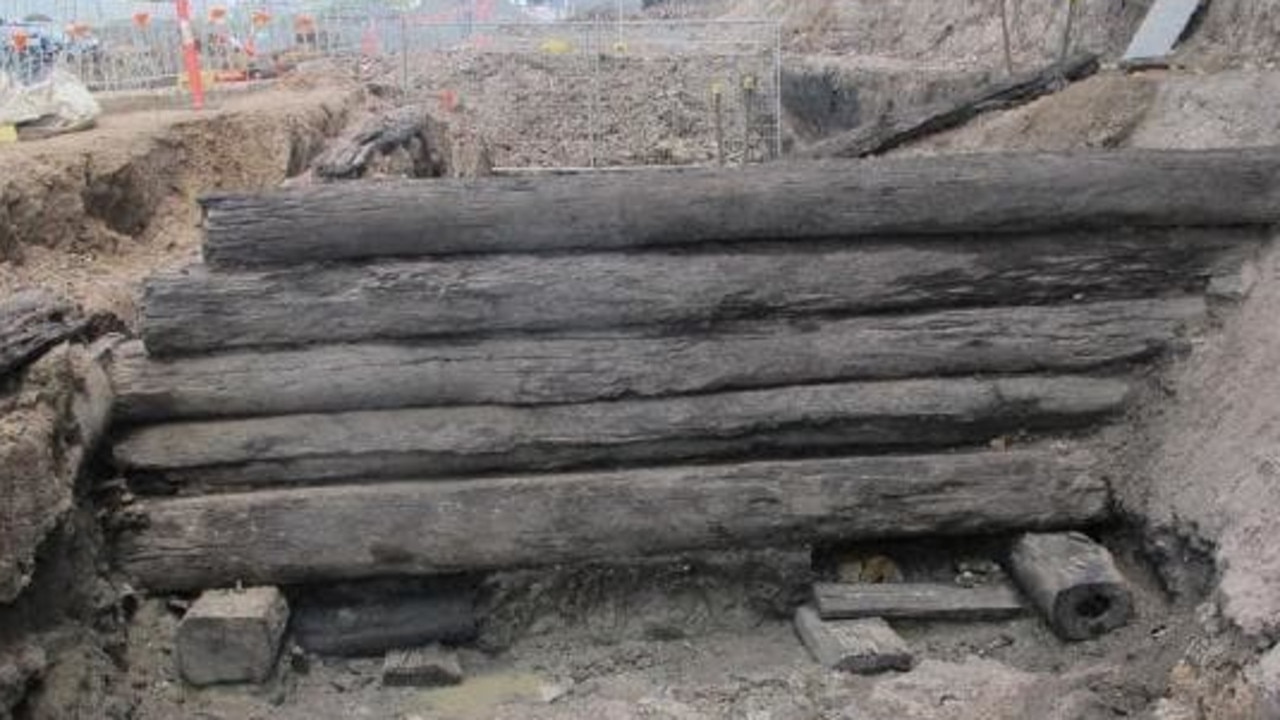 Brisbane City Council infrastructure committee chairwoman Amanda Cooper said there was still much to be learned about the structure which will be preserved*.
"A small section of the structure will be required to be removed to allow for the upgrade project to continue, and it is council's intention for the piece to be preserved, potentially along the new corridor, while ensuring the remainder of the structure be covered and preserved in its original place," she said.
Cr Cooper said the original road was built by convict women in the late 1820s.
GLOSSARY
unearthed: dug up
archaeological: relating to scientific study of historic or prehistoric peoples and their cultures by analysis of their artefacts, inscriptions, monuments, and other such remains, especially those dug up.
headmistress: female head teacher of a school
remnants: part of something
scarce: not enough or not many of
civilised: more advanced in society and way of life
china: ceramic plates, dishes and cups
alloy: type of metal
flints: hard, grey rock shaped into weapons
blacksmith: person who makes and repairs things in iron by hand
affluent: wealthy
assemblage: a collection of things
preserved: keep in its current state
convict: prisoner
LISTEN TO TODAY'S STORY
QUICK QUIZ
1. What building has been found under Melbourne's Metro tunnel site?
2. What was found that indicates a "civilised" lifestyle in Melbourne at that time?
3. What items in Fremantle suggested a blacksmith's workshop had been found?
4. How was Adelaide different to the eastern states in the mid-1800s?
5. How many years old were the stone axes found in the NT?
CLASSROOM ACTIVITIES
1. Windows of the Distant Past
Archaeologist Geoff Hewitt is quoted in the article saying these archaeological finds are "like looking into the keyholes and windows of the distant past".
Design an artwork representing this quote, a keyhole or window design limited by only your imagination. Within your window or keyhole, choose the archaeological discoveries that fascinate you most to draw inside.
Your artwork should represent one, or a few of these archaeological discoveries
Extension: Which archaeological find do you think is most significant to Australia's history and why?
Time: Allow 40 minutes
Curriculum Links: English, Visual Arts, History
VCOP ACTIVITY
After reading the article, with a partner, highlight as many wow words or ambitious pieces of vocabulary that you can find in yellow. Discuss the meanings of these words and see if you can use them orally in another sentence.
HAVE YOUR SAY: If researchers were to dig up one your favourite items in 1000 years' time, which item do you hope it would be and what would it tell them about your life now (eg, a mobile phone would reveal our communication style)?
No one-word answers. Use full sentences to explain your thinking.