In a paddock beside a tiny village in rural France this Wednesday, every villager and more than 1000 visitors will remember Australian soldiers and the local mayor's wife will hand around Anzac biscuits.
It's a special ceremony* that happens every year at the village of Le Hamel to remember an important day of World War I. This year is particularly* special because it is 100 years since the battle happened.
Though 800 Australians died and 262 were injured, the battle was a success. The village was taken back from the enemy army and fewer soldiers died than in many other battles. The Australian leader was famous war hero Sir John Monash. Historians* now understand that he was smart and good at his job and often, when he was in charge, things went better than earlier battles when other leaders had been in charge.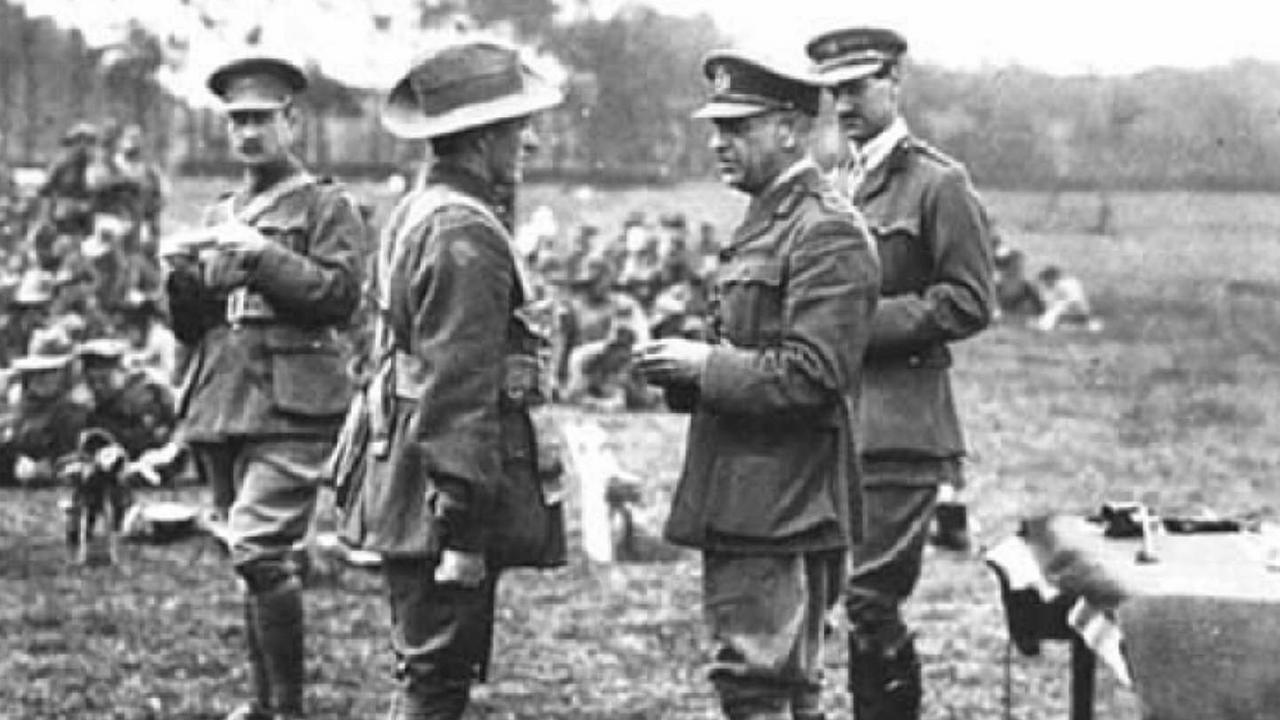 The Le Hamel battle was also the first time US soldiers fought in World War I, with Monash choosing the US's Independence Day, July 4, to begin the battle to inspire* the American soldiers to try their hardest.
More than 1500 people — including many Australians and the entire village of 523 residents* — will attend the ceremony to take some time to remember those who died. People will make speeches and local French schoolchildren may even sing a song they know: Waltzing Matilda.
Mayor Stephane Chevin said villagers had begun to appreciate* the importance of the battle in the 1990s, when Australians began to visit. This year, the entire village will help with food, transport and other tasks.
"The most important thing is that the people are welcomed and it is always a pleasure for them" Mr Chevin said.
"It is simple, down to earth, but a warm welcome.''
On Anzac Day this year, Mrs Chevin baked 2150 biscuits — 11 hours of baking.
"I love doing it,'' she said.
This week, she will once again spend days in her farmhouse kitchen in Le Hamel making enough Anzac biscuits for every Australian who visits to receive a tiny thankyou.
There were many terrible battles in the area in World War I and many local people and soldiers from every army involved died in the fighting. The Australian Memorial is on a hill nearby at Villers-Bretonneux, a monument* to the almost 11,000 Australian soldiers who died and whose bodies were never found.
The local tourism office has produced pins, stamps and 1000 special coins bearing* Monash's face. Flags, posters and banners hang across the valley.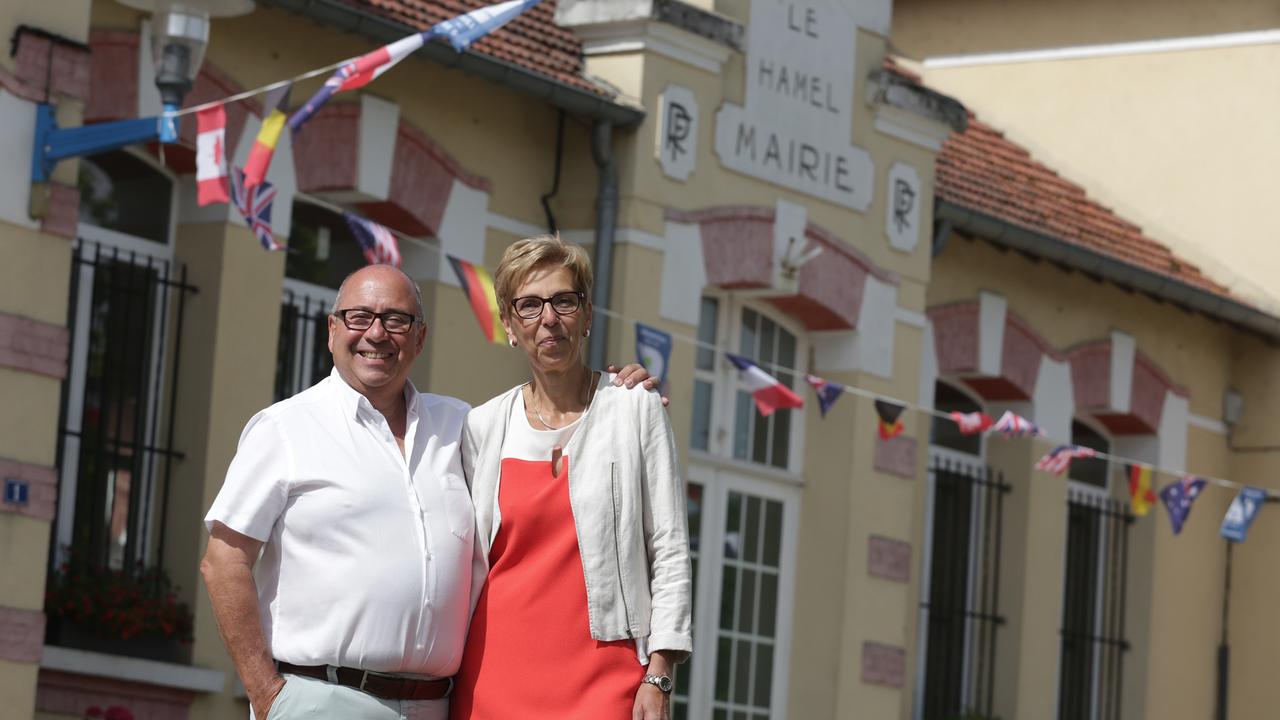 "John Monash was the first person to be able to bring together all the forces in a way that resulted in far fewer deaths,'' Mr Chevin said.
He said the district had chosen 500 schoolchildren, aged 9-11 years, to be junior tourism
ambassadors*. Their job was to learn the stories of the war, the Australian sacrifice*, and Monash's achievements.
"It is up to the kids to teach the parents, to continue the stories and make sure they are not forgotten into the future,'' Mr Chevin said.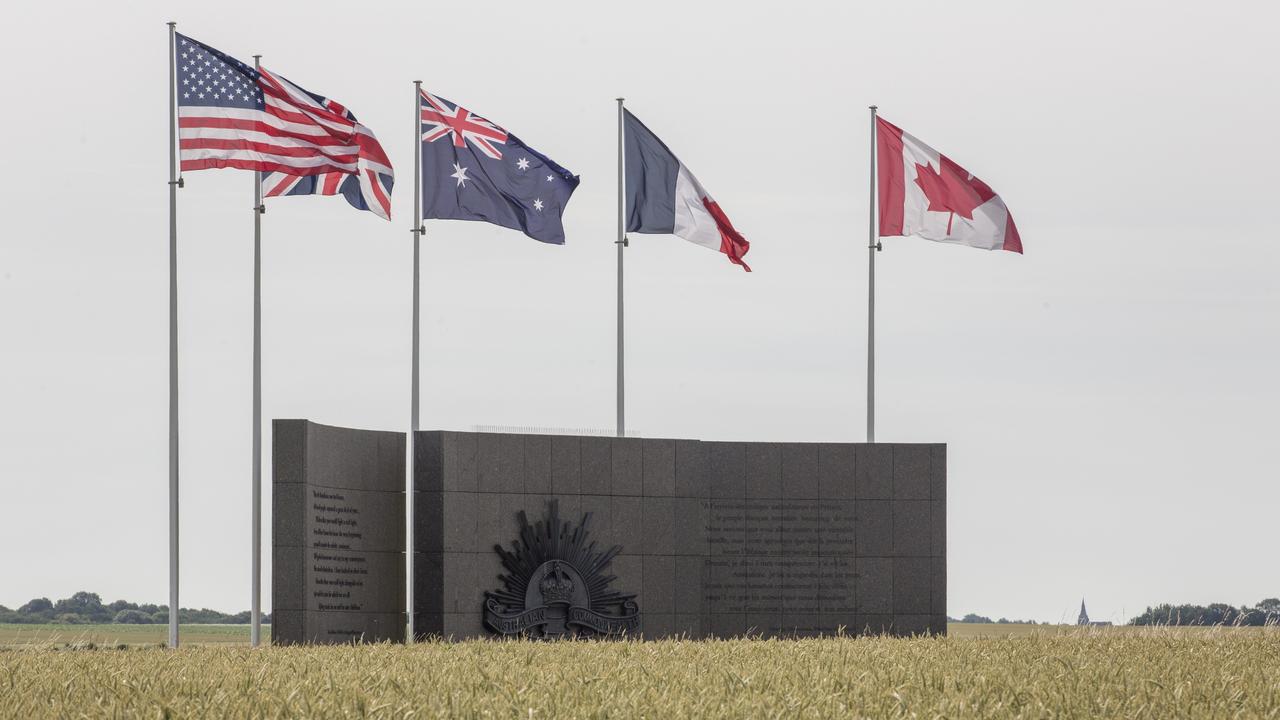 Monash's great-grandson Michael Bennett, from Melbourne, said the battle was a change from earlier "disasters and tragedies'' such as Gallipoli.
Mr Bennett flew to France for Anzac Day this year, and to attend the opening of the Sir John Monash Centre, a new museum at Villers-Bretonneux named for his great-grandfather, but honouring all Australian sacrifice on the Western Front*. The museum is only 5km from Le Hamel.
He said there was "not a dry eye in the house'' when a group of French schoolchildren sang Waltzing Matilda, in French-accented English.
EXTRA READING
WWI museum pays tribute to Aussie soldier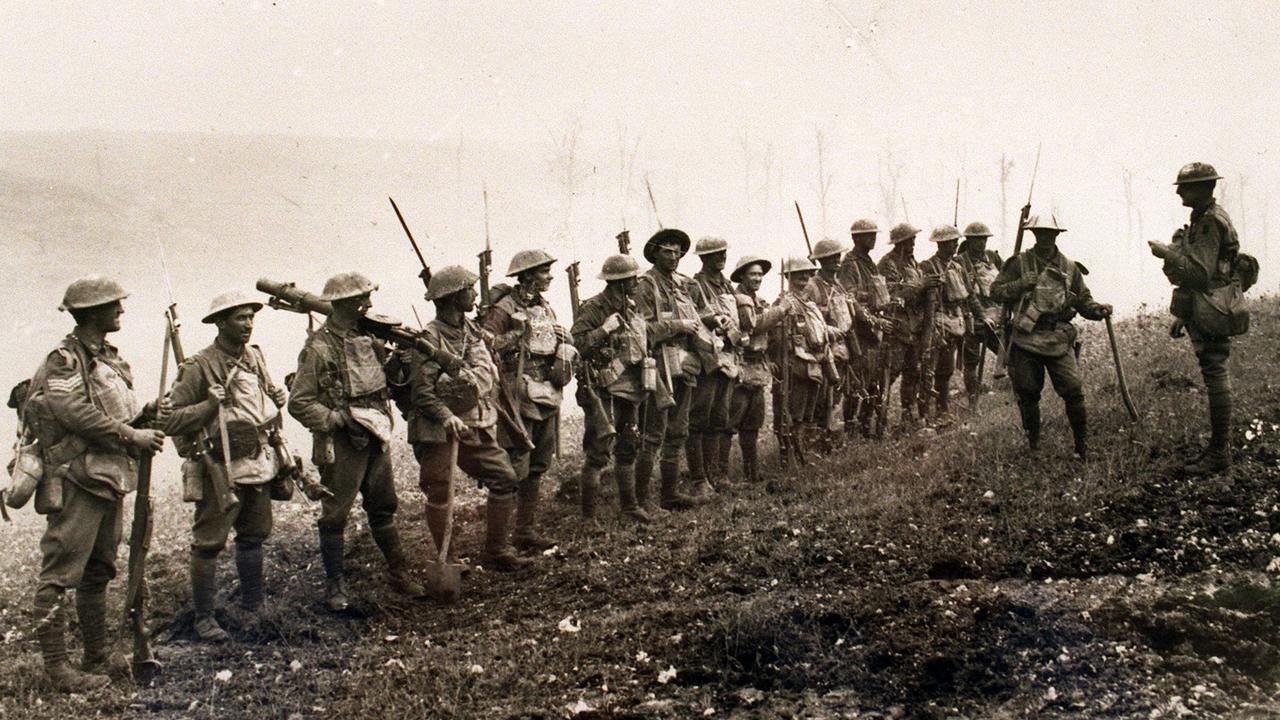 GLOSSARY
ceremony: formal event to mark a special occasion
particularly: especially
historians: people who study history
inspire: fill someone with the urge to do well
residents: people who live there
appreciate: understand, value
monument: statue or plaque to remember something by
bearing: carrying or showing
ambassadors: people representing others
Western Front: an area of heavy fighting in France, Belgium and Germany in World War I
LISTEN TO TODAY'S STORY
QUICK QUIZ
How many years is it since the battle happened?
Who was the Australian leader of the battle?
Why was July 4 chosen?
What were the 500 French schoolchildren chosen to do?
What new building is only 5km from Le Hamel?
CLASSROOM ACTIVITIES
Plan a special ceremony remembering the anniversary of the battle of Le Hamel for your school. Your plan should include a list of activities, a script for what people could say, music or poems that could be performed or read, (you can write a poem or song if you want) and a poster letting everybody know about the ceremony and why it's important.
Time: Allow 40 minutes
Curriculum Links: History
Extension: Imagine that you are the Mayor of Le Hamel. Write the special speech that you will give at the ceremony at Le Hamel this week. Your speech should include an outline of the events, the role of John Monash, reasons why the battle was important and why we should remember it.
Time: Allow about 30 minutes
Curriculum Links: History
VCOP ACTIVITY
After reading the article, with a partner, highlight as many pieces of punctuation as you can find in green. Discuss how these are being used, where and how often. What level of the punctuation pyramid is the journalist using in this article?
QUESTION: Why do people feel it is important to remember history like this?
Explain your answer using full sentences.