Kids News recently heard about an incredible tale of survival by an Australian soldier during the Second World War.
We wanted to share the story of Roy Cornford with you, but it also got us thinking about how many untold military stories are out there and how kids could help to uncover them.
The Department of Veterans' Affairs is encouraging kids to discover stories of service from within their families or communities through its Just Ask initiative*.
It encourages children to connect with people in their families or communities who have served in the military, learn more about their story and make a record of it in an appropriate way. But before we reveal more about Stories of Service, let's learn about Roy Cornford's amazing story.

INCREDIBLE TALE OF SURVIVAL
Roy Cornford, was just 19 years old when he left his job as a labourer* and joined the Second Australian Imperial Force (AIF) in September 1941.
Roy arrived in Singapore late in the Malayan campaign as a reinforcement for the 2/19th Battalion. He was lucky enough to be evacuated* from Singapore to Java a week before the city he was in was taken over by Japanese forces.
His luck was not to last long, however, as Roy was taken prisoner by the Japanese when Java fell in March 1942.
He was taken back to Singapore before being sent to Thailand to work on the notorious* Burma-Thailand Railway. This railway was built in 1942—43 by 60,000 Allied men taken prisoner by the Japanese and civilian labourers known as rǒmusha.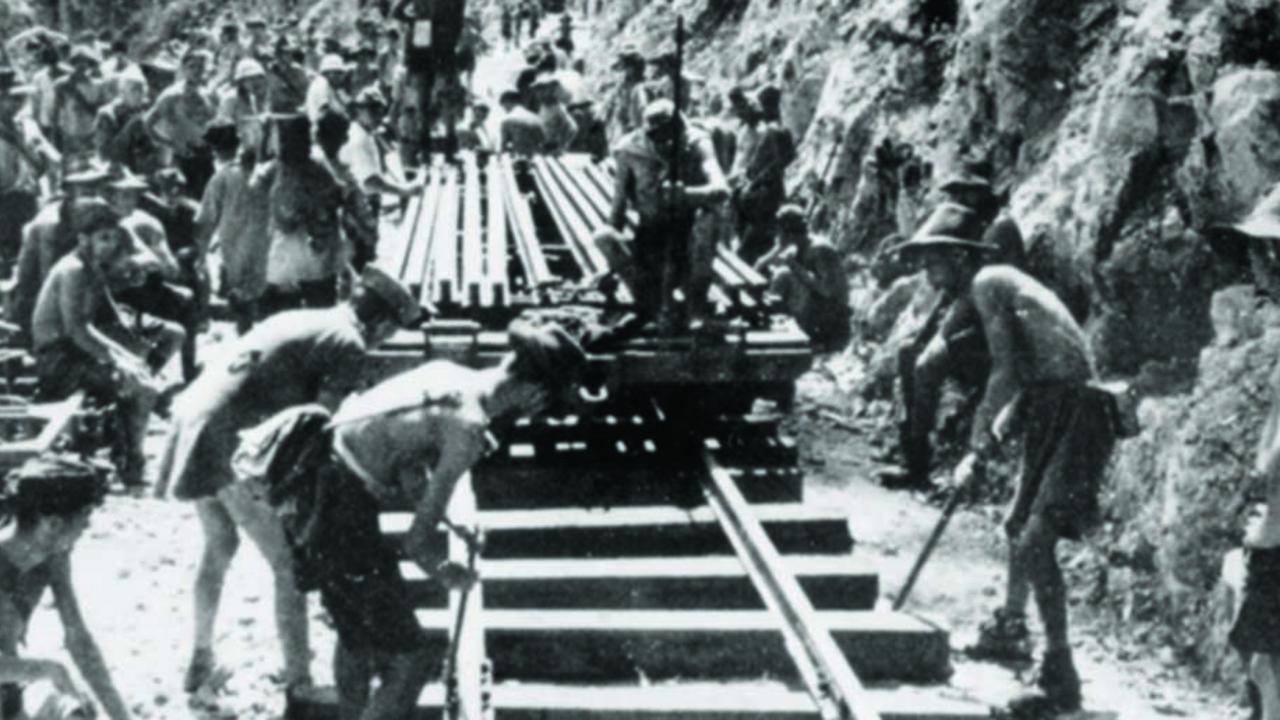 Its purpose was to supply the Japanese forces in Burma, bypassing the sea routes which had become vulnerable.
Starved of food and medicines, and forced to work impossibly long hours in remote unhealthy locations, more than 12,000 Prisoners of War, including more than 2700 Australians, died.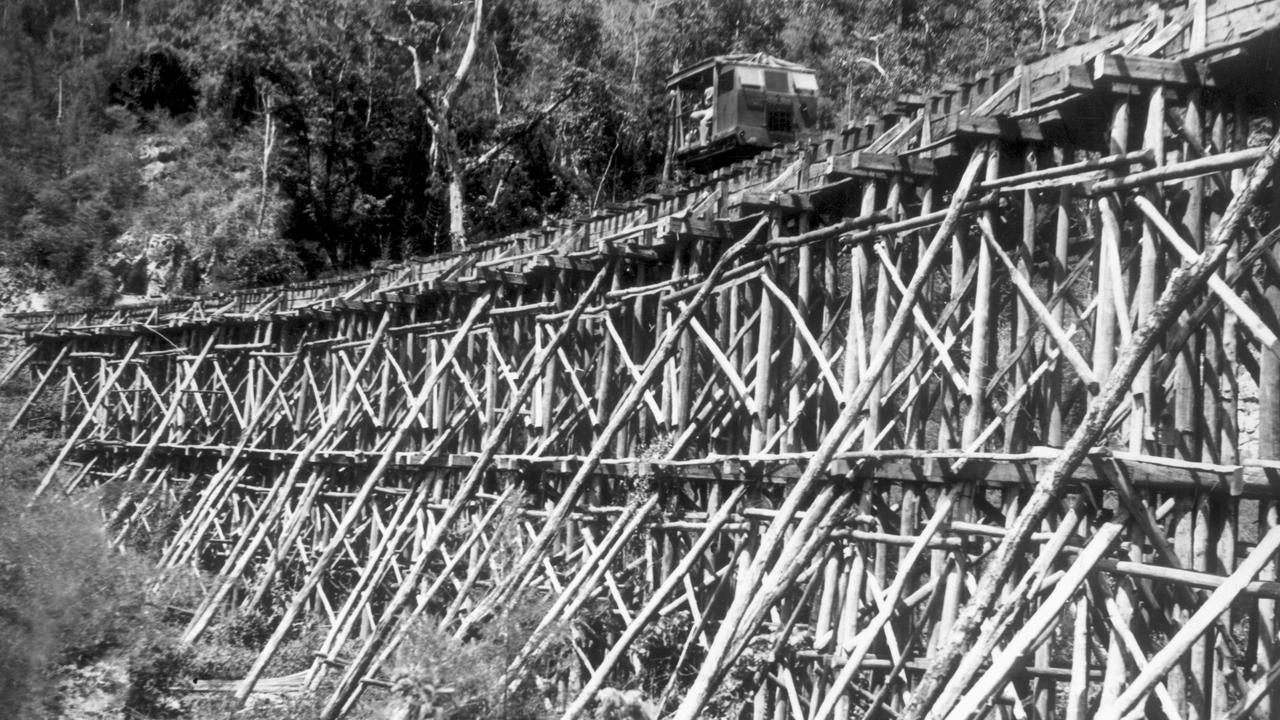 In March 1944, Roy was among a group of Prisoners of War (also called POWs) in Thailand selected by the Japanese to work in Japan as slaves.
After many delays and a torturous* trip from Thailand to Singapore, Roy departed Singapore on September 6, 1944, aboard the Japanese cargo ship Rakuyo Maru, part of a convoy* bound for Japan.
Six days later, the convoy was attacked by US Navy submarines.
The Rakuyo Maru and Kachidoki Maru were hit by torpedoes and sunk by the submarines.
As the ships carried no special markings and the Japanese government had not told anyone the ships were carrying Prisoners of War, the American submarine crews had no way of knowing that Allied soldiers were aboard the ships when they were torpedoed.
Hundreds of Prisoners of War were thrown into the sea as the ships sank.
They spent three days on the ocean in the hot sun clinging to life rafts before the USS Pampanito returned to the area to continue operations.
The Pampanito crew immediately started rescuing as many British and Australian survivors as possible and called in three of her sister ships to assist.
Roy was one of the 73 survivors picked up by Pampanito.
VIDEO: Roy Cornford describes being rescued after the sinking of the ship Rokuyo Maru on the open seas. Footage courtesy of the Department of Veterans' Affairs
Roy Cornford- Sinking of the Rokyu Maru
Roy and his mates were taken to the US base on the island of Saipan and admitted to hospital.
From there, Roy was finally returned to Australia by ship, arriving at Brisbane on October 18, 1944.
After more hospital treatment, Roy was discharged from the AIF in May 1945, ending his military career.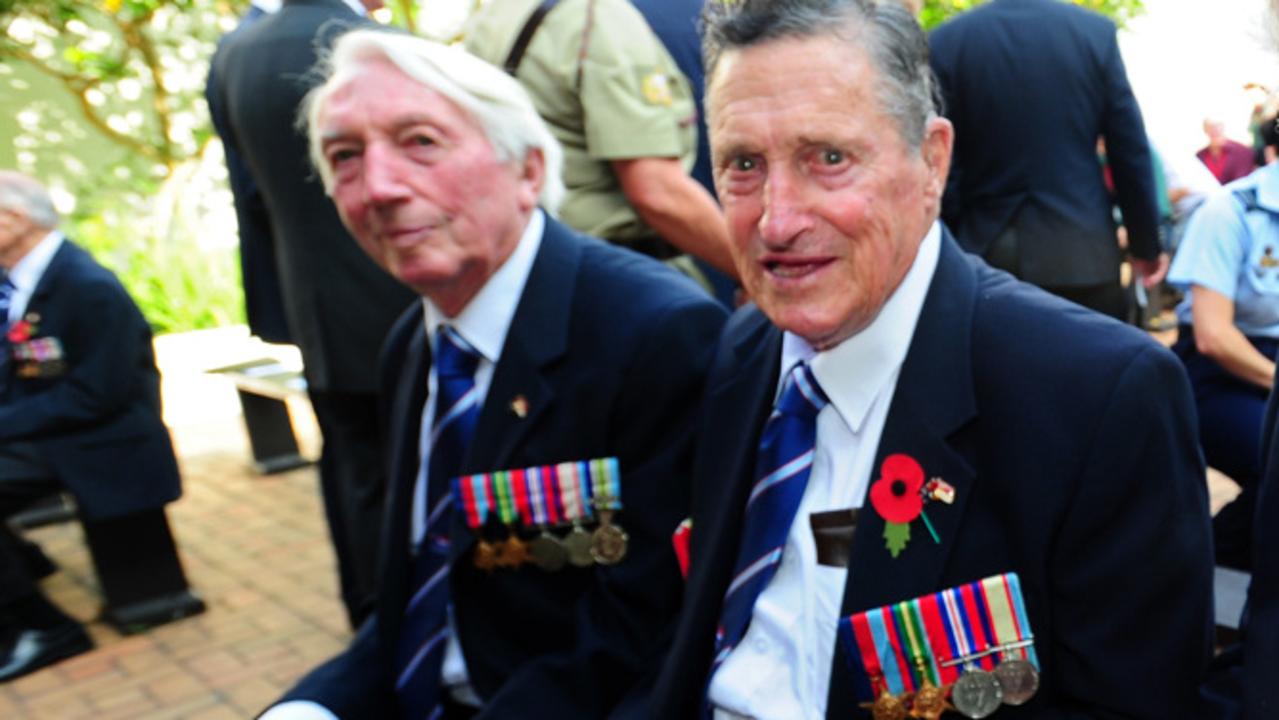 Roy married his wife Joan in 1947 and they raised three children.
He trained as a painter after the war and ran his own successful painting business before opening a plant nursery.
Roy preferred to forget the horrors of his time as a Prisoner of War, concentrating instead on remembering how he and his mates all helped each other through difficult times and conditions.
He passed away in 2015.
DO YOU KNOW SOMEONE WITH A STORY TO TELL? JUST ASK …
Since the First World War, almost two million Australians have worn the nation's military uniforms with pride, so many of us have a military ancestor. Many other members of our community have been affected by military service in other ways too.
Why not ask a relative, family friend or community member if they have a story to share?
If they are comfortable telling their story, you could ask them things like where and when they were born, who were their parents and grandparents, and where their family's stories come from.
With their permission, take notes or use a recording device to preserve the story and then you can go back to it later. Maybe they have some old memorabilia, such as a letter, a souvenir or a certificate that you could make a copy of and store with the interview file.
Why should I do this?
This will help us to understand what happened in the past from a personal point of view. We get a different understanding of history when we talk to people who lived through it themselves.
How should I do this?
You could record the interview and store it on a USB stick.
Or write out the story and take photos and turn it into a book. Perhaps you could do this as a school project.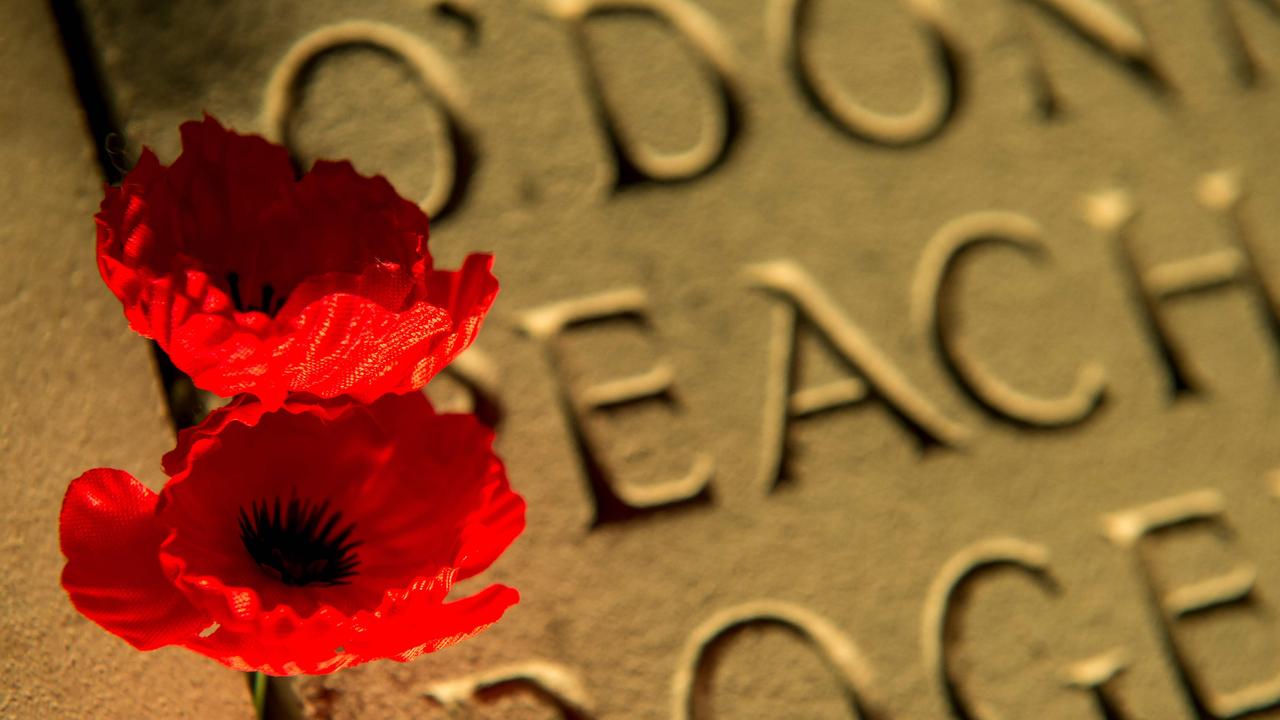 What questions do I ask?
Your questions should encourage the person you are interviewing to speak with confidence. It is often a good idea to begin with some basic knowledge about the person you are interviewing. For example, you may be able to discover:
The age of the veteran at the time of the conflict which interests you
The part of the world in which he or she served
Their rank and any military decorations they may have earned
Some details about the conflict/s in which they or their family members served
Some information about well-known members of the unit, which might prompt a conversation and show you've done your homework.
You might have a specific purpose for your research. You should share this with the person you are interviewing.
For example, you may be interested in:
An aspect of the war, such as the hardships of life at the front, or at home when they returned
Friendships between service people
Why individuals enlisted
Living conditions
A particular battle
Attitudes among the ranks towards conscription
Anzac Day or other forms of commemoration
The general experience of someone who had served with the Australian military forces, or that of their family members
The experiences of people on the home front during war time.
Need help writing your questions?
The Department of Veteran Affairs has compiled a guide to help you know which questions to ask. They include pre-prepared questions, follow-up questions, how to manage difficult moments during the interview and understanding that some questions you ask could make the person you are interviewing relive traumatic moments.
To access the questions, go to https://anzacportal.dva.gov.au/resources/reflections-capturing-veterans-stories
Things to remember
Always make sure the person you are interviewing knows why you are doing the interview and how you are planning to use it. They must give their permission for you to do this.
Always make sure the person you are interviewing knows they can stop the interview at any time if they are uncomfortable and they do not have to answer any question they don't want to. For some, memories of war can be upsetting.
Give the person you are interviewing the contact details for Open Arms (1800 011 046) or Lifeline (13 11 14) so they have a trained person to talk to if the interview reminds them of difficult memories.
How can I find out more information?
Start researching. There are many places you can go to find more information about family members or people you know from wartime.
Some of these include:
Family history websites: Ancestry.com; My Heritage; Find My Past; Family Search
National Archives of Australia: This is where military service records in Australia are generally stored.
Commonwealth War Graves Commission: If you family member did not survive the war, the Commonwealth War Graves Commission could help you find where they were buried.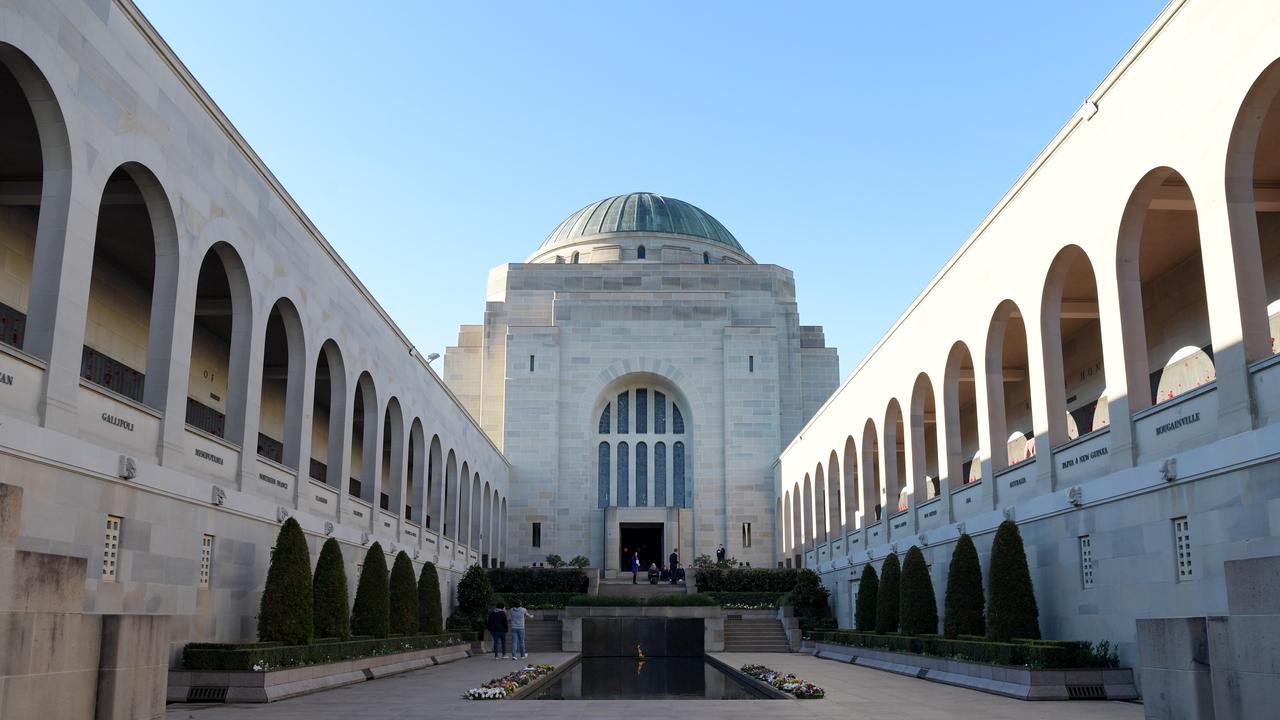 LEARNING MORE ABOUT THEIR SERVICE
Australian War Memorial: If you know the area where the person served, type it into the database and see what comes up. It could be photographs or diaries from their unit.
National Library of Australia: The library has a system called Trove which includes historical newspapers, books, photographs, maps and archives. You could research a name or more broadly a specific battle or event.
ANZAC Portal: A website designed to provide education and community awareness for the Anzac Centenary 2014-2018. It includes details on commemorative events, research tips, a bibliography, and other websites with historical information that might be of use.
Australian Remembrance Trail and Sir John Monash Centre: Virtual reality technology and stunning 360-degree drone footage are bringing the Australian Remembrance Trail along the Western Front to Australians across the world, through an Anzac 360 app (available from the iTunes store and Google Play) featuring interactive videos.
This trail runs along the Western Front and spans most of the 200km stretch where Australians served during the First World War, from the Channel Coast of Belgium to Montbrehain in France.
The Sir John Monash Centre is located alongside the Australian National Memorial at Villers-Bretonneux, 90 minutes north of Paris. This award-winning centre tells the story of more than 295,000 Australians who served on the Western Front and some 46,000 who gave their lives
GLOSSARY
initiative: plan or program
evacuated: removed from a place of danger
notorious: famous for being bad
torturous: full of pain and suffering
convoy: a group of ships or vehicles travelling together
EXTRA READING
How a book saved this Aussie soldier's life

QUICK QUIZ
In which year did Roy Cornford join the army?
Name the railway he was forced to work on as a Prisoner of War.
Why were the Japanese taking Roy Cornford to Japan by boat?
How many days did they cling to life rafts in the ocean?
Where is the Sir John Monash Centre located?
LISTEN TO THIS STORY
CLASSROOM ACTIVITIES
1. Chapters of a Life
One of the suggestions in this article is that you turn the information you find out about your ancestor's military history into a book. If you were turning Roy Cornford's story into a book, what would you call the chapters? Read the information about him, determine what the key events in his life were, and think of an interesting name for each "chapter" of his story.
Time: allow 20 minutes to complete this activity
Curriculum Links: English, History
2. Extension
Continue to imagine that you are turning Roy Cornford's story into a book. If you could talk to any three other people who were part of his story to find out more, who would you speak to and what would you ask them? Choose three people and write two questions each for them.
Time: allow 15 minutes to complete this activity
Curriculum Links: English, History
VCOP ACTIVITY
In order to be able to interview someone and turn it into an engaging article, you need to be able to first take notes. Let's practice our notetaking skills by working backwards from Roy Cornford's story. Go through his story and underline the key facts in each paragraph or sentence. The journalists would have taken notes similar to this during an interview with Roy Cornford and then when they were back at their desk, they would have had the time to expand the notes to turn into an amazing story, retelling the events.
For example:
His luck was not to last long, however, as Roy was taken prisoner by the Japanese when Java fell in March 1942.
Notes:
Taken prisoner by Japanese Mar. 1942.
Practice your notetaking skills at speed and see if you can interview a classmate writing down some key facts about them. Then with your dot points, head back to your table and turn it into a profile piece or article all about your classmate.
HAVE YOUR SAY: Do you know any wartime stories from your family? Tell us a little about them.
No one-word answers. Use full sentences to explain your thinking. No comments will show until approved by editors.