Australia's Royal Flying Doctor Service turns 90 this month. And they'll be celebrating burning toilet rolls, among other things.
The RFDS has been saving lives and finding solutions* on how to reach people since 1928. Using burning toilet rolls to light up make-shift* runways is just one of those amazing solutions.
There are 69 RFDS aeorplanes flying around remote* Australia picking up people who are sick or injured and urgently need to go to hospital. Many emergencies are at night. In the outback, there aren't many lit runways.
RFDS' Tom Ryan said that in remote Australia, everyone helps each other out in an emergency.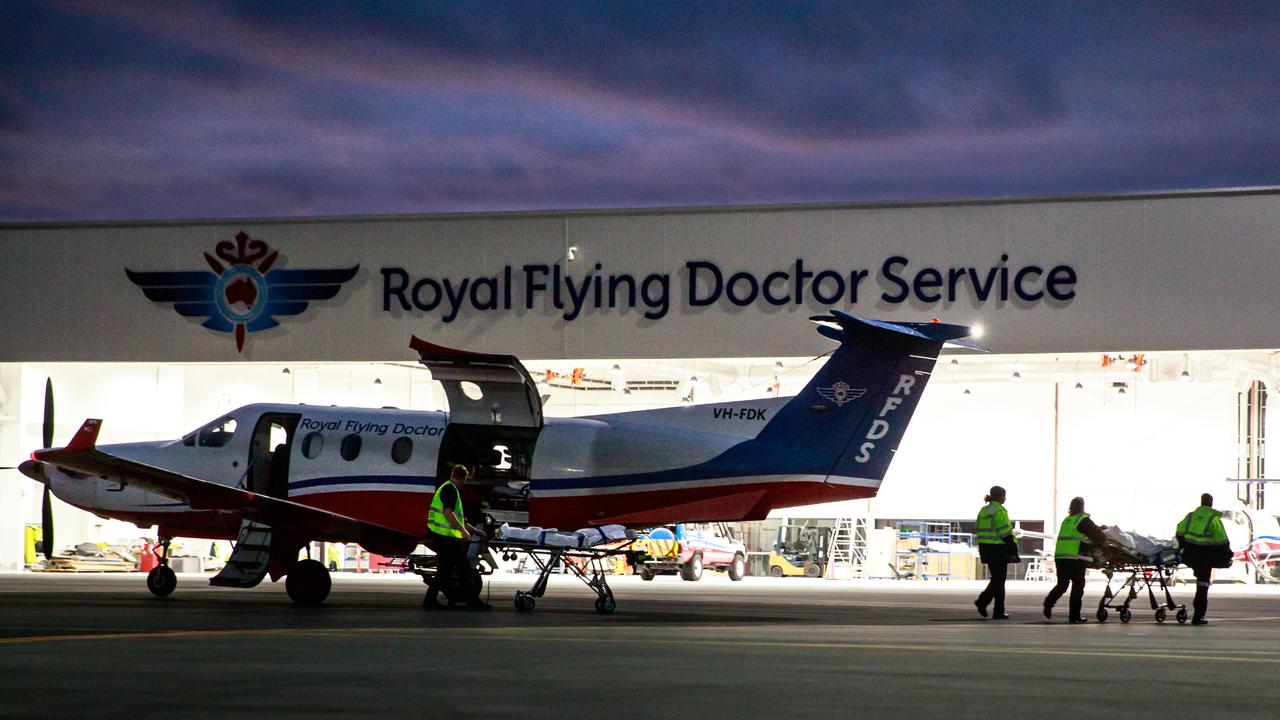 "There are so many different ways communities work out how to light up a landing strip," said Mr Ryan, who travels around Australia teaching children about the RFDS' work.
"Often, everyone gets out of bed and lines up their car headlights."
The aeroplanes can't land in a paddock, but they can land on a gravel airstrip* and sometimes they land on a highway, once the road is closed to other traffic in both directions.
Finding solutions to problems is what RFDS has been about since it began 90 years ago.
The service was started by John Flynn. His work is so important he is honoured on the $20 note.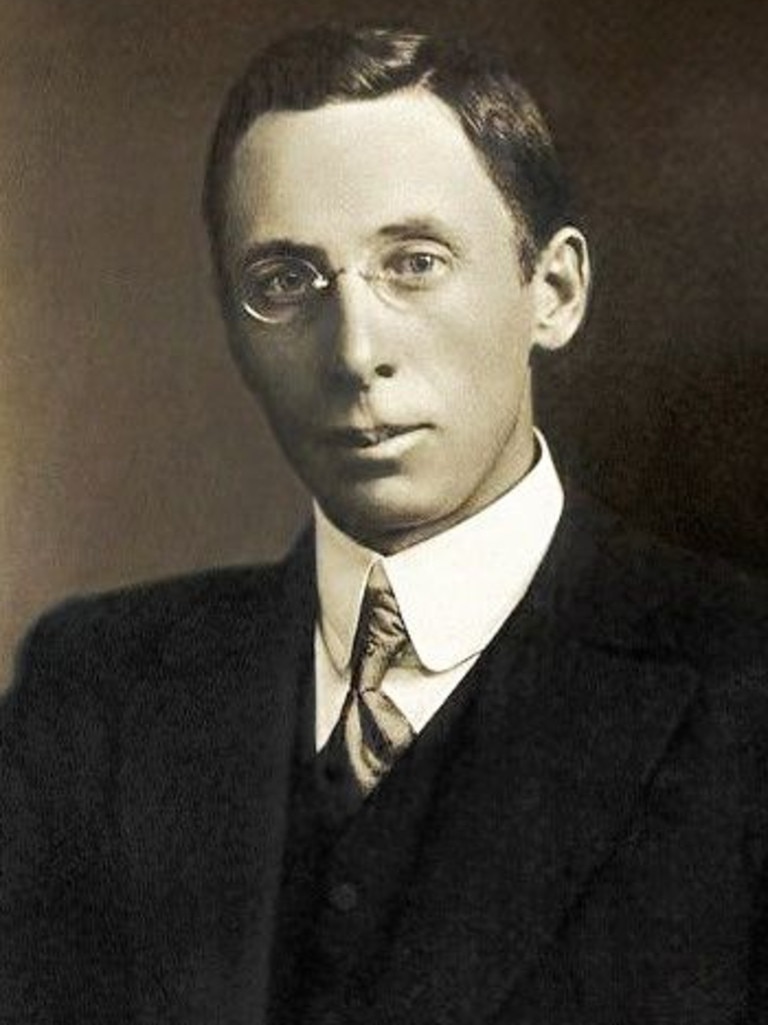 Mr Flynn lived and worked in Central Australia and saw the difficulties people endured* because of the distances to hospitals. In 1917 he received a letter from a young soldier and medical student, Lieutenant Clifford Peel, who was fighting in World War I in France. Lieutenant Peel suggested aeroplanes to bring medical help to the outback. Sadly, Lieutenant Peel died in the war, without knowing that John Flynn worked hard for the next 10 years to begin RFDS.
The first flying doctor flight took off from Cloncurry in Queensland on May 17, 1928. The pilot, Arthur Affleck, had to find his way around by looking down at rivers, fences, wheel tracks and telegraph* lines. He didn't have a compass* or a radio.
In that first year, what later became known as RFDS flew 50 flights and treated 225 patients.
Today, modern communications and modern single and twin-engine aeroplanes make the service much safer and more effective*.
But it's still a tough job for the pilots, doctors and nurses.
Inside the cabin of the aeroplanes, the roof is 1.5m high at its highest point, so even many primary school children would hit their heads if they stood up. There are two beds, a humidicrib* for sick babies, a seat for a passenger, such as a parent, and a lot of equipment, very like the inside of an ambulance.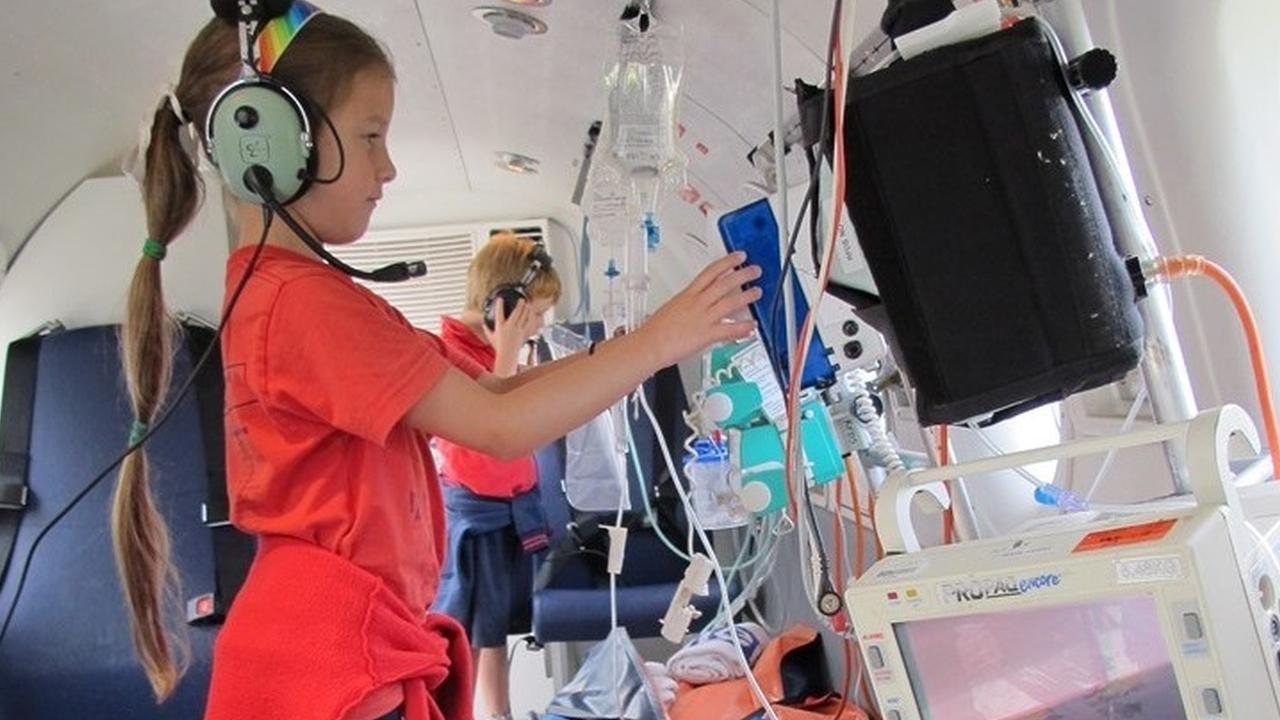 Mr Ryan brings something amazing with him when travels around Australia teaching children about RFDS – his own aeroplane.
It's a real Pilatus PC-12, which he tows behind his car. It's 10m long and apart from not having any wings, it's the same as the real RFDS aeroplanes. Before Mr Ryan started taking it to schools, it was used to train RFDS doctors and nurses, whose job is to keep people alive until they arrive at hospital.
The staff train to get used to working in such a small and very noisy space, so in this simulator*, it even sounds like the aeroplane engine is running.
To find out more about RFDS and how donations help, visit flyingdoctor.org.au
FIVE FACTS ABOUT ROYAL FLYING DOCTOR SERVICE
RFDS helps someone every two minutes of every day.
In 2017 the 69 aeroplanes flew more than 26 million kilometres. That's the same as 34 trips to the moon and back.
Before RFDS, people who were sick had to travel by horse, cart or camel to get medical help.
By 1929, people could use the pedal-operated generator*, invented by Alfred Traegar, to power a radio to call RFDS for help.
RFDS grew quickly after the first flight in 1928 and by the 1930s there were services in every mainland state.
EXTRA READING
Hyperloop travel plan picks up speed
Great air race of 1919 to be recreated
Trapped kids rescued from school camp
GLOSSARY
solutions: answers
make-shift: made quickly to solve a problem
remote: a long way from a town or city
airstrip: simple runway
endured: put up with
telegraph: old-fashioned way to send messages
compass: tool to tell you where north is
effective: works well
humidicrib: a special cradle that keeps a sick or tiny baby safe and warm
simulator: like the real thing
generator: makes power
LISTEN TO TODAY'S STORY
CLASSROOM ACTIVITIES
1. Royal Flying Doctor Service
What service does the Royal Flying Doctor Service offer?
Who are the following people? (all mentioned in the article):
Tom Ryan, John Flynn, Lieutenant Clifford Peel and Arthur Affleck
How did people in remote areas access urgent medical assistance before 1928?
How has the service grown since 1928?
Where do the planes land? What helps them land safely at night?
Suggest another way people could light up a runway at night.
Extension:
The RFDS helps someone every two minutes of every day.
How many people is that each day?
How does this number compare with when the service began in 1928? Check your answer carefully when completing this question.
Why do you think there is such a difference between the number of people treated today and how many were treated in 1928? Make a list of reasons. If possible, look at the Royal Flying Doctor Service website to see how it has changed and grown.
Time: Allow 30 minutes
Curriculum links: English, Mathematics. The Humanities – History
2. Happy Birthday to the RFDS!
Write a poem to help the Royal Flying Doctor Service celebrate their 90th birthday. You can choose any style of poetry you like. Some examples include; rhyming couplets, triplets or quatrains, acrostic poems, or ballads.
Make sure your poem includes what the service does, what they are celebrating and why it is an essential service for rural Australia. Revise and edit your poem and publish it on A4 poster paper. Include illustrations.
Extension:
The Royal Flying Doctor Service relies on donations as well as government funding to help keep the service running. Write a proposal to your school's fundraising co-ordinator (it could be your principal, parents' group or student representative council (SRC)) suggesting the next charity fundraising event at your school raises money for the RFDS.
Include how it began, what services they provide and why you think it is a worthwhile charity to support.
Time: Allow 40 minutes
Curriculum links: English, The Humanities – History
Extra Resource s: Further information about the Royal Flying Doctors Service is available on its website.
VCOP ACTIVITY
With a partner see if you can you identify all the doing words/verbs in this text.
Highlight them in yellow and then make a list of them all down your page. Now see if you and your partner can come up with a synonym for the chosen verb. Make sure it still makes sense in the context it was taken from.
Try to replace some of the original verbs with your synonyms and discuss if any are better and why.
Curriculum Links: English, Big Write and VCOP
IN ONE SENTENCE, TELL US WHAT YOU THINK ABOUT THIS STORY
Please do not use one-word answers. Explain what you enjoyed or found interesting about the article. Use lots of adjectives.