Hip, hip hooray as historic Zig Zag Railway celebrates 154 years
Happy passengers celebrated the birthday bash of a lifetime aboard the Zig Zag Railway, one of the greatest Australian engineering feats of the 1800s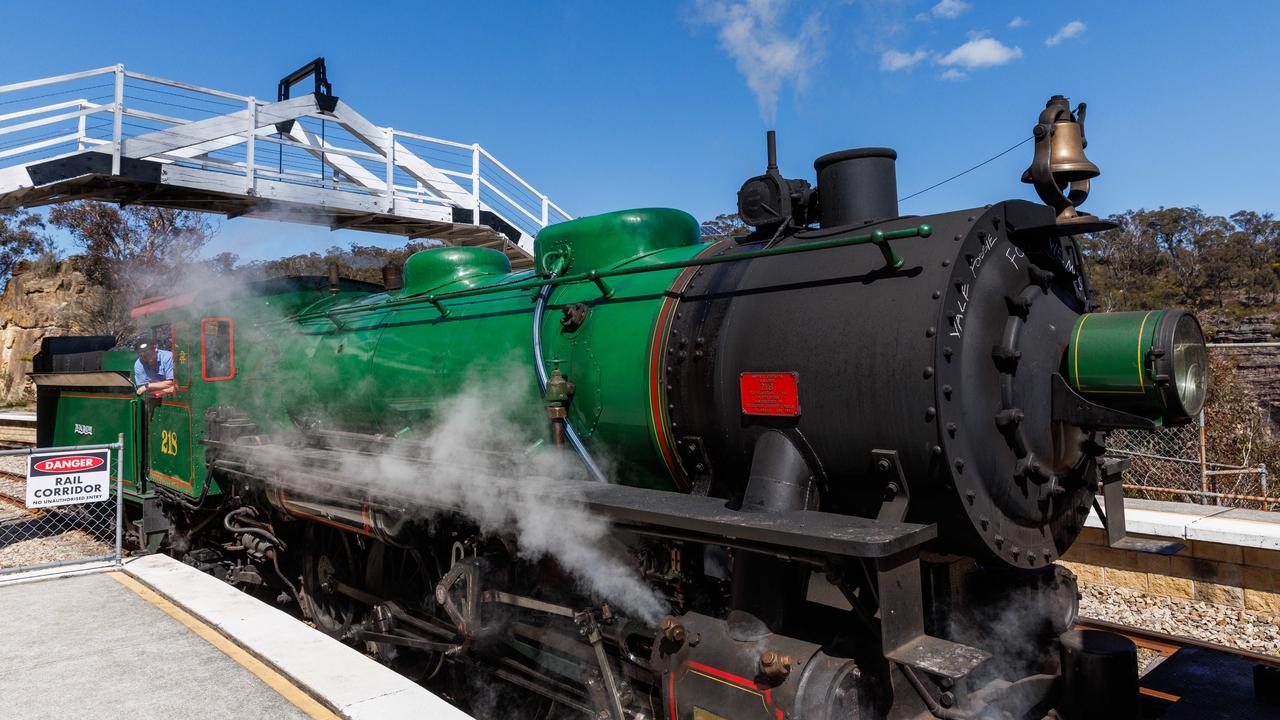 An old fashioned steam train on The Zig Zag Railway. Picture: David Swift
The Zig Zag Railway has celebrated its 154th anniversary with a big birthday bash on Saturday.
The historic railway first opened on October 18, 1869, and was the first train to travel between Sydney and western NSW.
At the time, it was considered the greatest achievement in civil engineering work in Australia because it travelled across the difficult "Zig Zag" of the famous Blue Mountains.
The historic railway reopened earlier this year for the first time since 2012, thanks to the work of 300 volunteers.
The birthday celebration was held at the Blue Mountains town of Clarence on October 21. Passengers got to ride on two Zig Zag locomotive trains, the Steam Locomotive 218A and Diesel Hydraulic Locomotive 1004.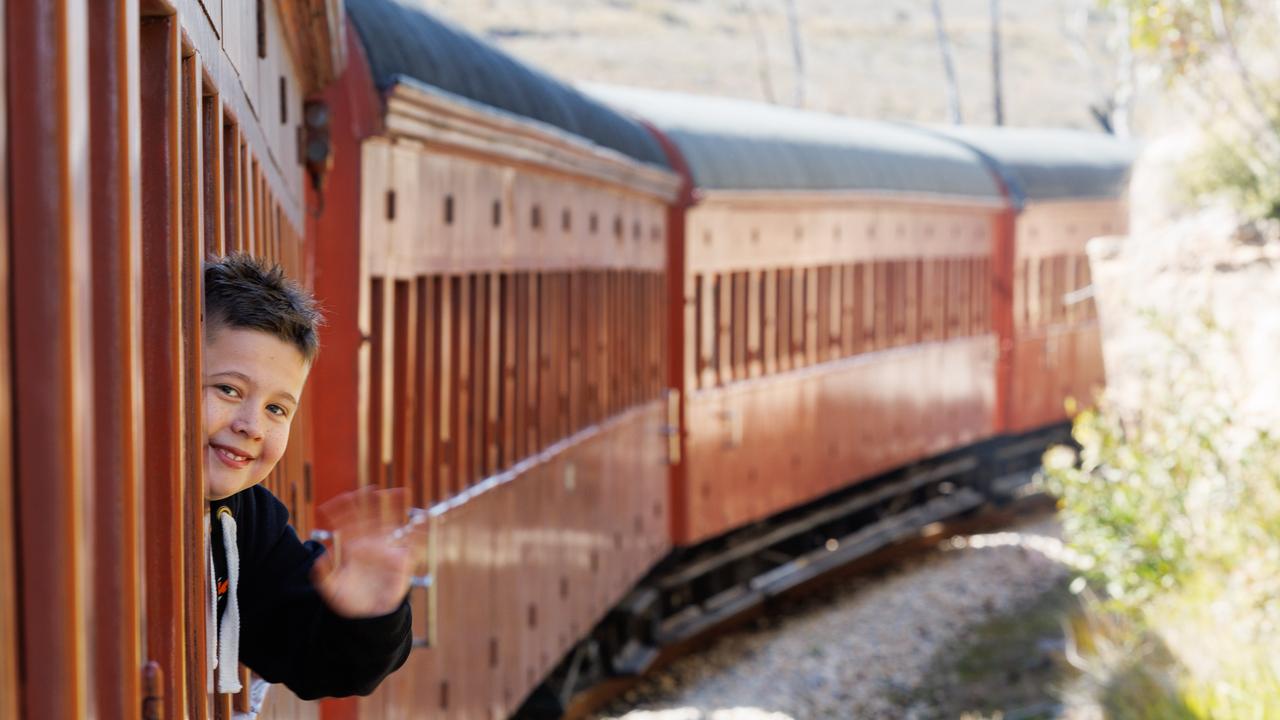 The wooden carriages are a reminder of the old days. Picture: David Swift
Acting chief executive and fireman Daniel Zolfel said the event was an opportunity to celebrate the railway's reopening and pay homage to its fascinating history.
"Passengers get to see first-hand how locomotives used to operate during Australia's steam train era, as a fireman shovels coal into the train's red-hot firebox," Mr Zolfel said.
"There's no doubt people are captivated by the sights, sounds and smells of steam."
Volunteer driver and team trainer Garth Schwartz told The Blue Mountains Newshe began volunteering 30 years ago when he was only 11 years old.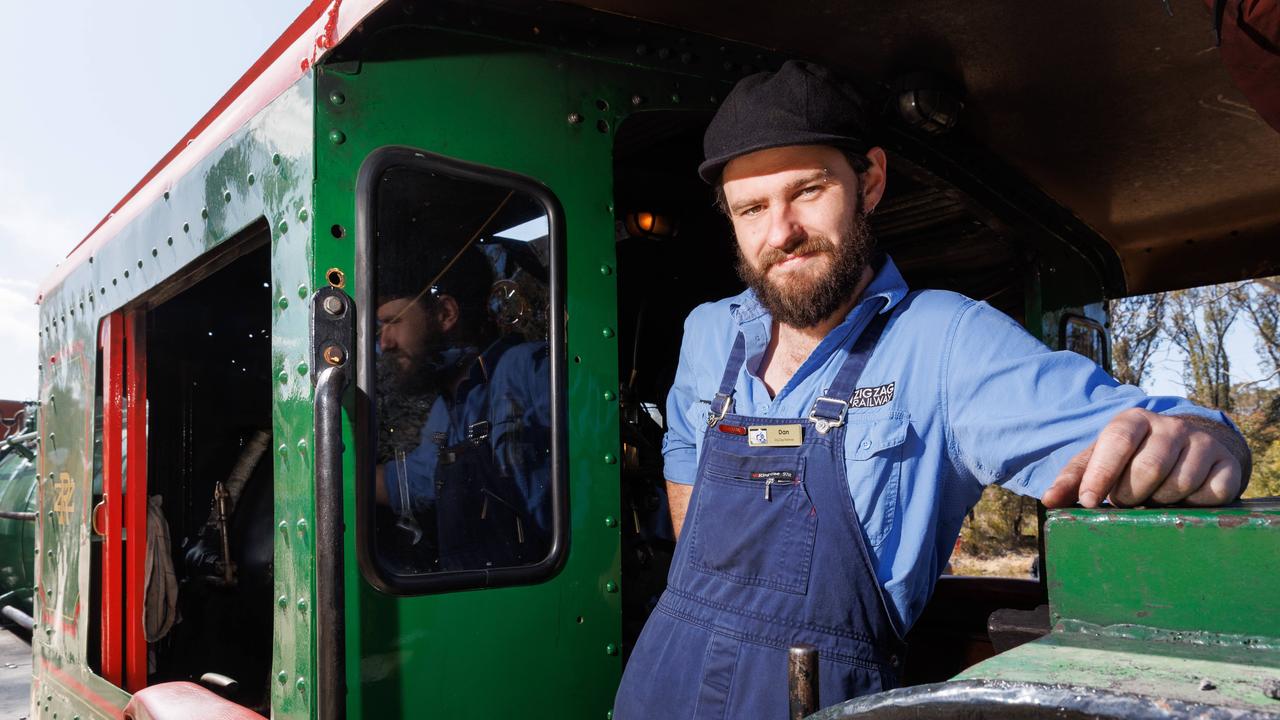 Dan Zolfel is the Fireman who keeps the fire burning. Picture: David Swift
"We turned out one afternoon after the last train had run and we got talking with the crew -they said if I was interested in joining as a volunteer, then I could go on the working train (the) next weekend," Mr Schwartz said. "I turned up and I kind of got hooked after that."
But families wanting to take a ride on the historic trains will need to be patient and plan ahead.
Mr Zolfel said the railway has been booked solid for almost every weekend since it reopened in May, with tickets now booked out until the end of the year.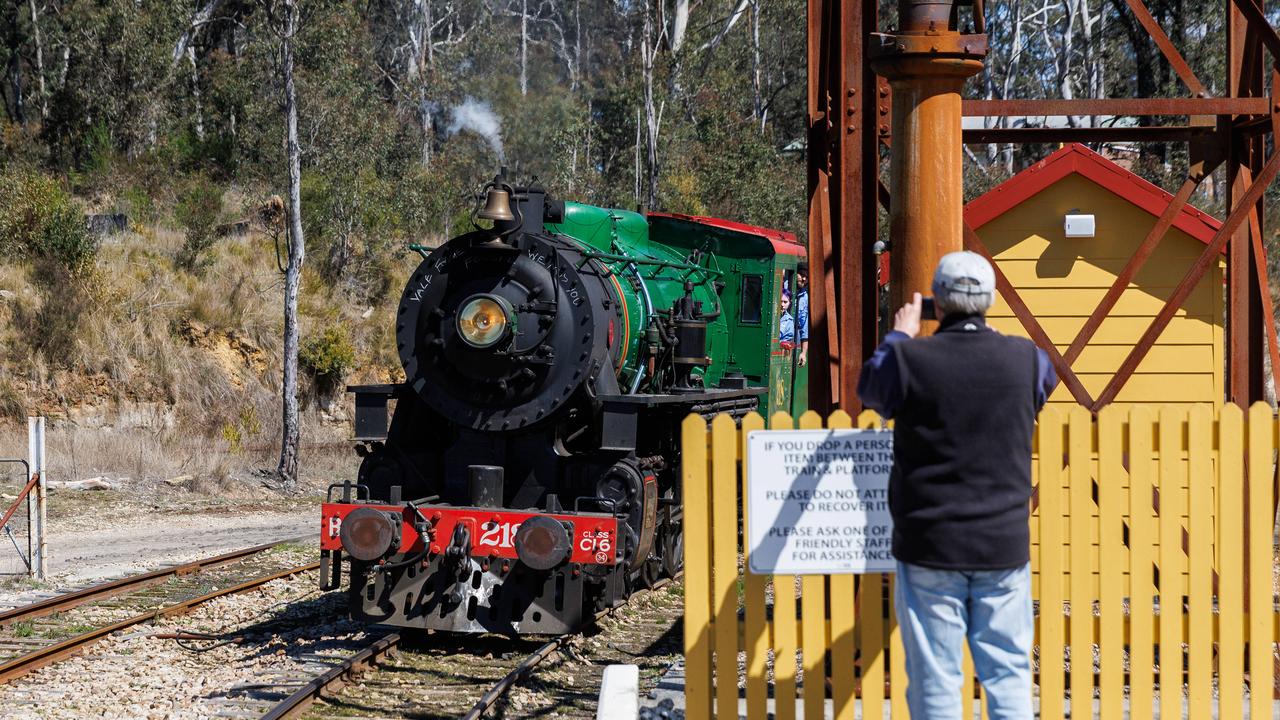 The Zig Zag Railway is booked out for the rest of the year.
But families planning a visit to the Blue Mountains this year still have a cableway and the world's steepest downhill train ride to choose from at Katoomba's Scenic World – and of course, world famous (and free) bushwalking trails for walkers of all ages.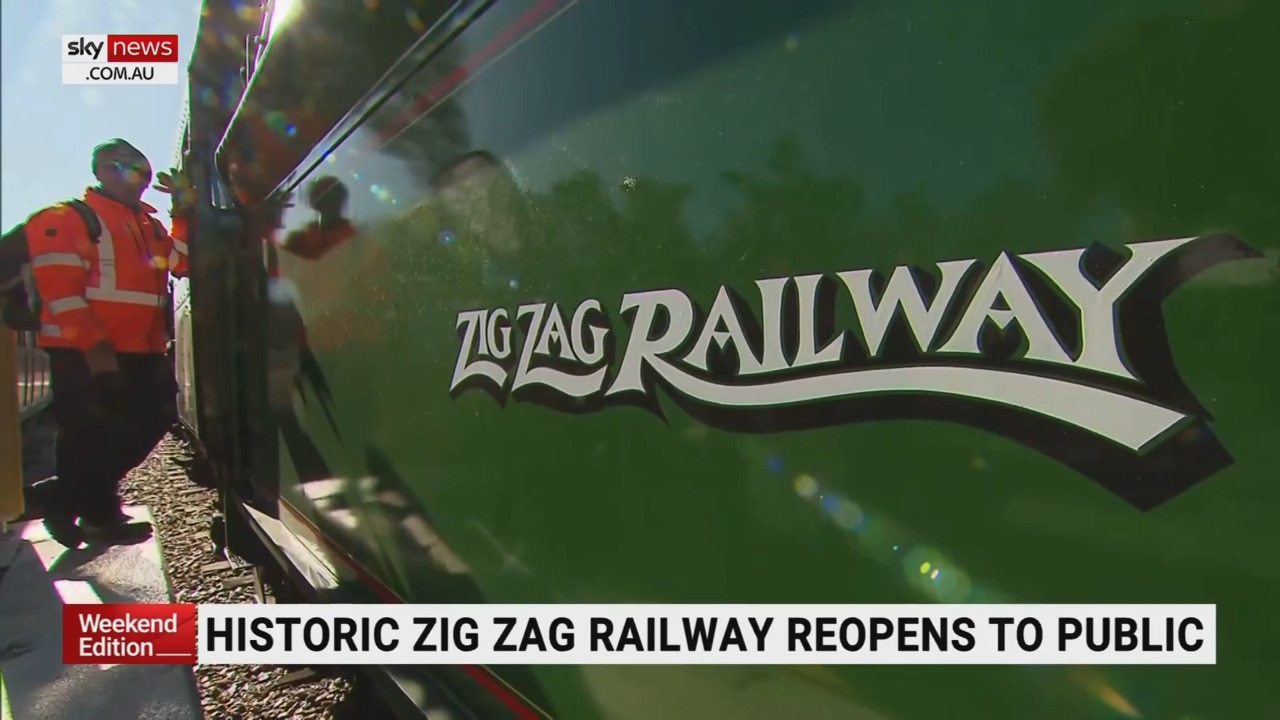 POLL
GLOSSARY
homage: respect or special honour
locomotives: trains
era: a period in time
civil engineering: the design of roads, railways, dams, bridges and other facilities that help the running of a society
diesel hydraulic: a train powered by a diesel engine
EXTRA READING
Visual history of Australia's most famous house
Caspar's stopping all stations for school project
100-year-old Disney's Australian 'world first'
QUICK QUIZ
1. How old is the Zig Zag Railway?
2. Why was it considered an engineering feat when it was built?
3. How many volunteers helped to reopen the railway?
4. What does the "fireman" do on a steam train?
5. What two trains did passengers get to ride on as part of the Zig Zag Railway's birthday celebrations?
LISTEN TO THIS STORY
CLASSROOM ACTIVITIES
1. Design a card
Design a very special birthday card for the Zig Zag Railway.
Time: allow at least 20 minutes to complete this activity
Curriculum Links: English, History
2. Extension
Do you know how a steam engine works? Brainstorm ideas about how you think it might work. Then, use your research skills to find out if you were on the right track! Use all of the information to create a diagram that shows how steam engines for locomotives like the Zig Zag Railway work.
Time: allow at least 45 minutes to complete this activity
Curriculum Links: English, Design and Technologies, Science
VCOP ACTIVITY
Happy Birthday Zig Zag
A birthday is a pretty special day, let alone your 154th birthday! I wonder which birthday celebration was their favourite?
Think about a favourite birthday celebration you have experienced. It might have been one of your own, or it might have been someone else's. Maybe it was a birthday celebration that wasn't for a person, maybe it was for a pet, or a special place like Zig Zag.
Think about what made the celebration so special. Who was there? When was it? How did it make you feel? Why is it your most memorable? After you have thought about all the details of the celebration, pair up and share it with a partner, practising speaking in a clear and engaging voice.