WHILE we all know the iconic face of Melbourne's Luna Park, the city once boasted other theme parks at various times in its history that you might not know about.
Kids News takes a step back in time to the places families once went for fun.
Bacchus Marsh Lion Safari
It might be hard to picture now, but weekends were once spent driving through an open safari where lions would literally latch their paws onto cars.
Bacchus Marsh Lion Safari opened in 1970 but several safety incidents, including the death of a 12-year-old boy, led to the park's demise*.
Filmmaker Darcy Prendergast, whose father Ron 'Prenda' Prendergast, worked at the park, was inspired to make a documentary called WILD LIFE, which looks at the park's rise and fall.
Prendergast, who grew up in Bacchus Marsh, said all the locals still knew about the park's existence.
"My dad was 17 when he first started and the narrative (of the documentary) leans on his memories and tales as the structural backbone, but also looks at the wider reach of the park," he said.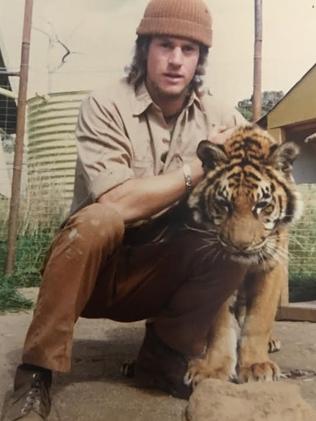 "He was attacked and mauled on more than one occasion."
Strict animal regulations and costly upgrades caught up with the park in 1985 when it closed for good.
Whistle Stop Amusement Park
Opening in 1966, the Whistle Stop Amusement Park was located in Frankston.
The park featured a steam railway, go-karts, a merry-go-round and a large lake with an island and operated for about 10 years.
The park was established by Jack Griffiths and all rides were created or renovated in-house.
His granddaughter Jane Griffiths still holds fond memories of the park.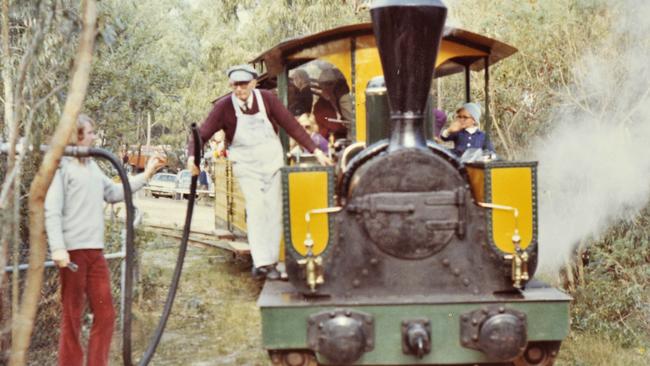 "I could go in whenever I wanted to with my friends and go on all the rides," Ms Griffiths said.
When Whistle Stop closed in 1974, the steam train's engine went to Puffing Billy Railway and the chairlift went to Caribbean Gardens in Scorseby.
There is now a small park called Whistle Stop Reserve in Skye Rd which covers some of the area. The rest of the site has become a housing estate.
Wobbies World
Located in Vermont South, Wobbies World opened in 1970 and promised fun for all the family, but its star attraction was a ride in the bell helicopter.
The park also featured a mini log ride, monorail, golf course, trampolines and several food and drink kiosks.
The bell helicopter is still around but is sitting idle* in a paddock on Dandenong-Frankston Rd.
The park closed down in 1999 and is now the site of the new Forest Hill Police Station.
Leisureland Fair
Leisureland Fair was located in Langwarrin and operated from 1984 to 1992.
The park had a steel roller coaster, waterslides, log flume*, mini golf and a function centre.
It is now a housing estate with the only reference to the park being a street named after it called Leisureland Drive.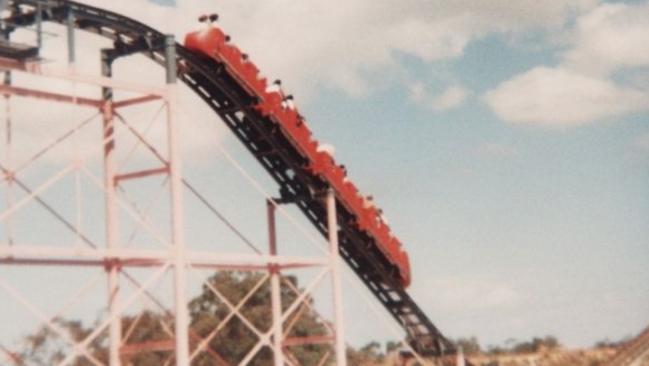 Luna Park
It's the oldest theme park in Australia and the only one in the world to have the oldest continually operating roller coaster — the Great Scenic Railway.
Luna Park opened on December 13, 1912, and thousands of people flocked to its opening to test rides that had never been seen before in Australia.
Luna Park chief executive Mary Stuart said at the time of its opening, the park was absolutely cutting edge with the latest and greatest in amusements.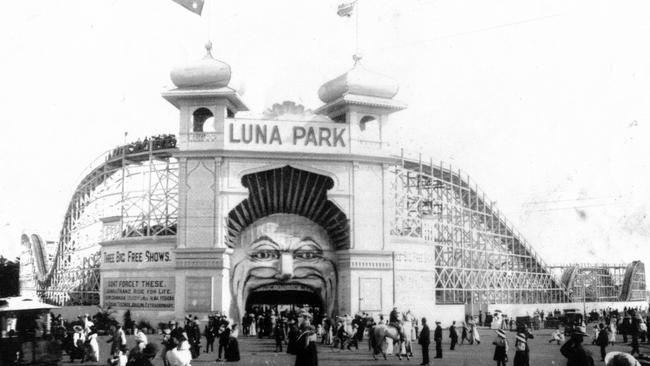 "Millions of people have been on the Scenic Railway since it opened in 1912," Ms Stuart said.
"It's one of the park's most popular rides and the only one of its kind being a wooden rollercoaster with a standing brakeman in control," she said.
Ms Stuart said many of the park's visitors held fond memories of rides that were now demolished.
"The River Caves was a treasured icon of the park where many couples would share their first kiss," she said.
"The Big Dipper was also a favourite, but sadly demolished* in 1989."
She said Luna Park held a special place in the heart and lives of Melburnians.
"The park is part of Melbourne's cultural DNA* and it will continue to be for many years to come."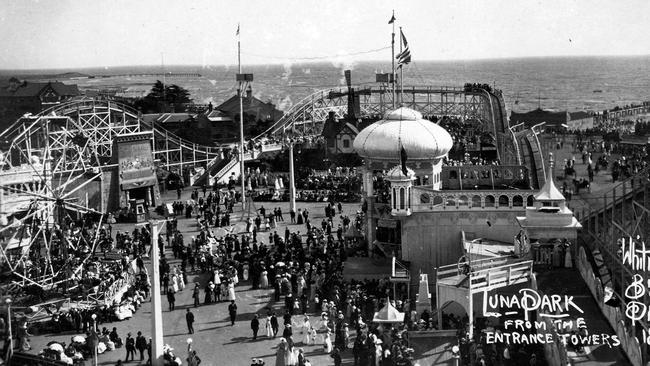 GLOSSARY
demise: end
idle: doing nothing
flume: a man-made water channel
DNA: the distinctive qualities or characteristics of someone or something
LISTEN TO TODAY'S STORY
CLASSROOM ACTIVITIES
Activity 1: Comprehension
Answer the following questions about the theme parks in the article using sentences.
Which of the theme parks were open during 1972?
Tell about a ride or attraction that was featured at more than one of the theme parks.
Give an example of a reason why a theme park might shut down.
If you wanted to see an attraction from one of the closed theme parks, where could you find one?
What are some things that have been built where some of the closed parks once stood?
What is unique about the Scenic Railway at Luna Park?
Imagine you had visited one of these long-lost theme parks and write a one paragraph 'memory' about something you did there.
Extension: Make a timeline that begins in 1912 and ends in 2017 and on it, mark the period that each of the theme parks was open.
Time: allow approximately 25 minutes
Curriculum links: English, Mathematics
Activity 2: Theme park map
On a sheet of 10×10 grid paper mark the spaces vertically from A to J and horizontally from 1 to 10 to create grid references. On your paper create a map of a theme park with the following features:
— A main entrance at A3.
— A roller coaster at F5.
— Waterslides at D2.
— Animals at I7.
— A food kiosk at C9.
The rest of the features of your park are up to you, but try to include all of the things the public would need and want at a theme park.
Extension: Come up with a name and logo for your theme park and add it to the top of your park map.
Extra resources: Large 10×10 grid paper
Time: allow approximately 30 minutes
Curriculum links: English, Mathematics, Visual Art
VCOP ACTIVITY
(Vocabulary, Connectives, Openers and Punctuation)
Activity: Shuffled Sentences
Identify a compound sentence in the article, (two clauses joined together with a connective). Now see if you can break that sentence up and shuffle it. Grab the connective and secondary clause and move it to the beginning. Remember to put a comma like glue to join the two sentences together.
Re-read your sentence. Did it make it sound better? If not, swap it back.
Can you find another one to try?
Example:
I couldn't go outside because it was raining.
Shuffle:
Because it was raining, I couldn't go outside.
Time: allow at least 10 minutes to complete the task
Curriculum Links: English, Big Write & VCOP
Activity provided by Andrell Education www.andrelleducation.com.au
EXTRA RESOURCES
KIDS CHOOSE FINE DINING OVER FAST FOOD