AFL legend Tom Harley grew up hearing tales of his grandfather's escape from the Japanese in World War II, forging* through shark-infested waters to reach a submarine in the dark of night.
It's a phenomenal* true story – but Harley was told only parts.
Now, along with the rest of Australia, the Sydney Swans boss and former Geelong and Port Adelaide player is for the first time hearing the full details of an extraordinary adventure that is barely known.
Trapped, a new podcast series by the Australian War Memorial, tells how Harley's grandfather Bryan Rofe – not a combat veteran but a meteorological* officer – found himself, aged just 24, leading 29 Aussie airfield personnel* trapped behind enemy lines when the Japanese invaded Timor in 1942.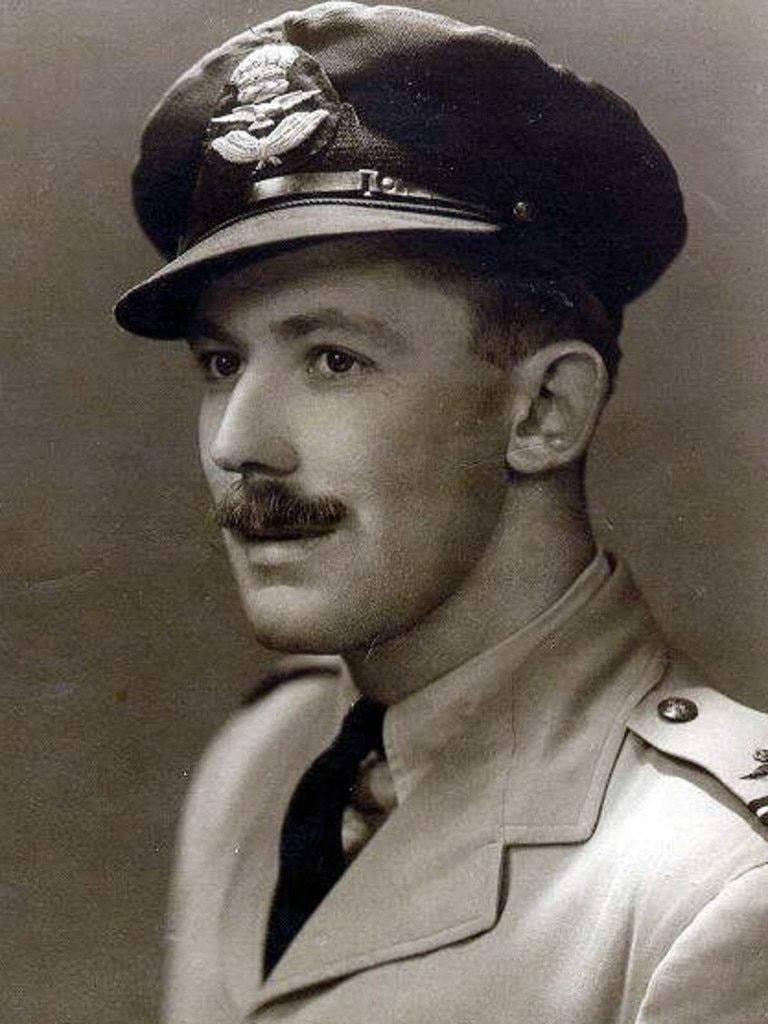 Hunted by a 300-strong enemy force, the men spent 58 terrifying days on the run through jungle and swamp, where the Japanese soldiers were not the only killers.
"It's just extraordinary what they went through," said Harley, adding that the podcast is "an unbelievably good effort" at bringing the story to life.
"I knew the story of my grandfather's courage and leadership; and of the final stages of the escape. Now it's so good to put real detail and fact around it."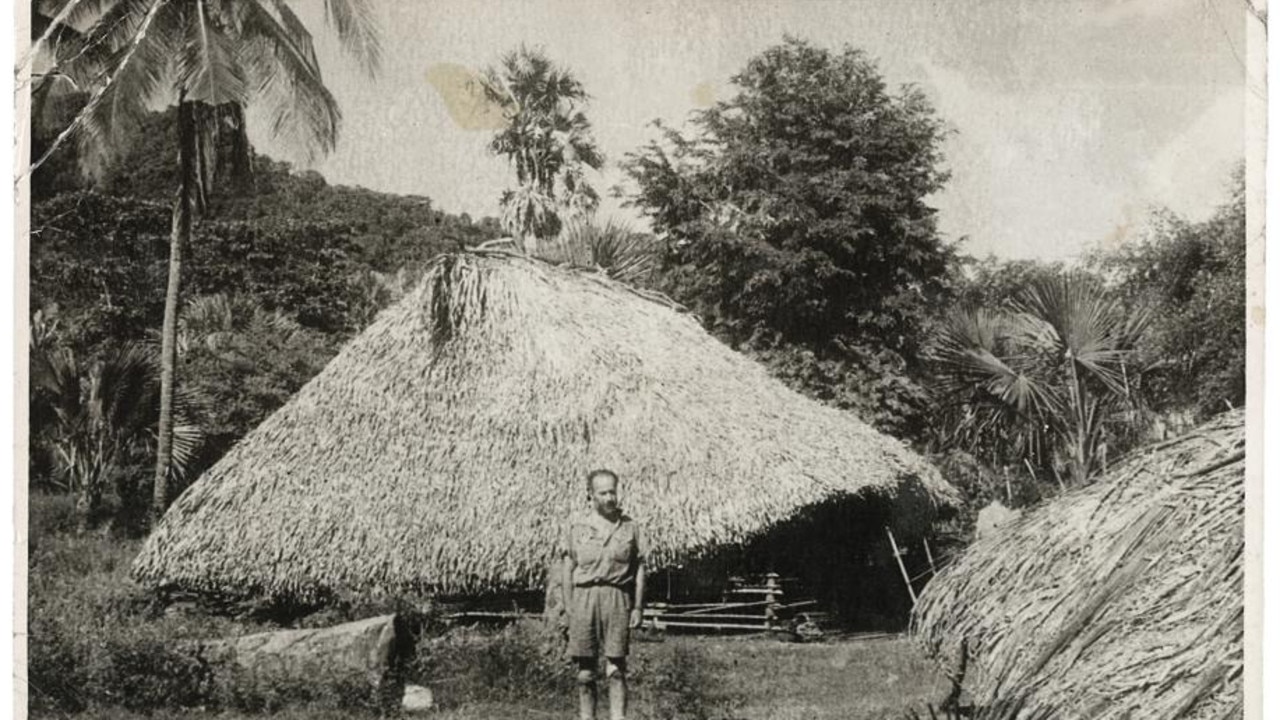 Among particular moments that resonate*, said Harley, were his grandfather's bitter realisation* that the group was seen as "human fodder" and "pretty much expendable*"; the nailbiting build-up to their rendezvous* with a US submarine, as Japanese search parties were seen approaching from both sides; and the death of a shattered young airman.
On a lighter note, he was amused by the inclusion of "flirty" letters between his grandfather and his grandmother Patricia.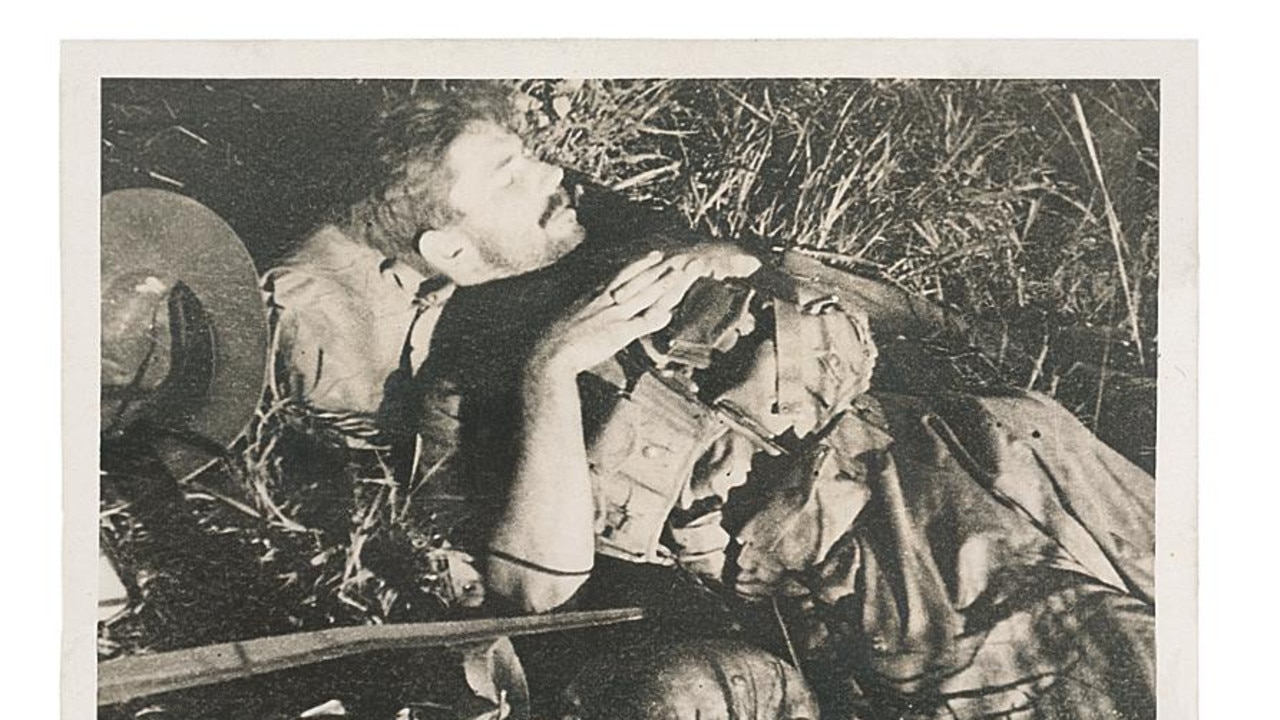 The wealth of family information comes courtesy of Harley's cousin Tom Trumble, a Melbourne author who created Trapped with the Memorial, working from records and interviews with the survivors — all of whom have since died.
He also pulls in a captivating* cast of real characters, from a bomber pilot, fellow fugitive* and lifelong friend of Flight Lieutenant Rofe described by Trumble as "a sort of WWII version of Han Solo" to an American sailor who earns a valour* medal for repeatedly swimming past massive sharks to get to the stranded Aussies. There are also photos as, incredibly, one of the men had a camera that survived the entire escapade*.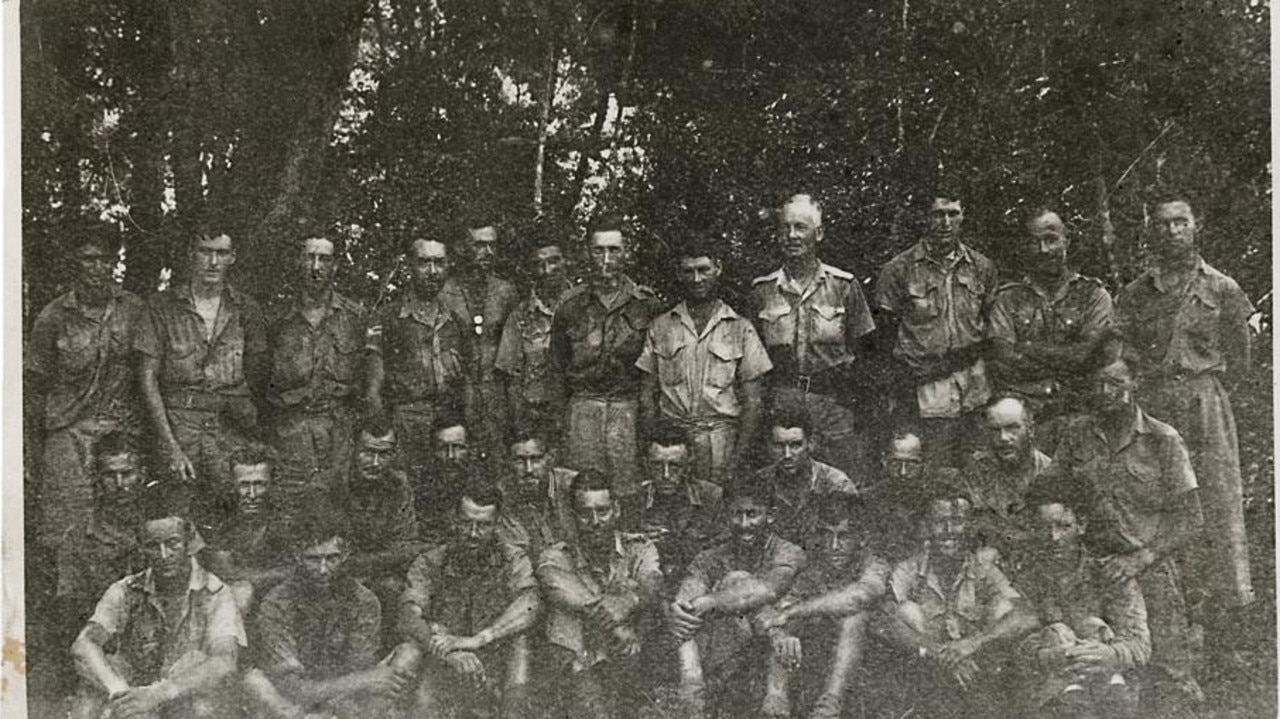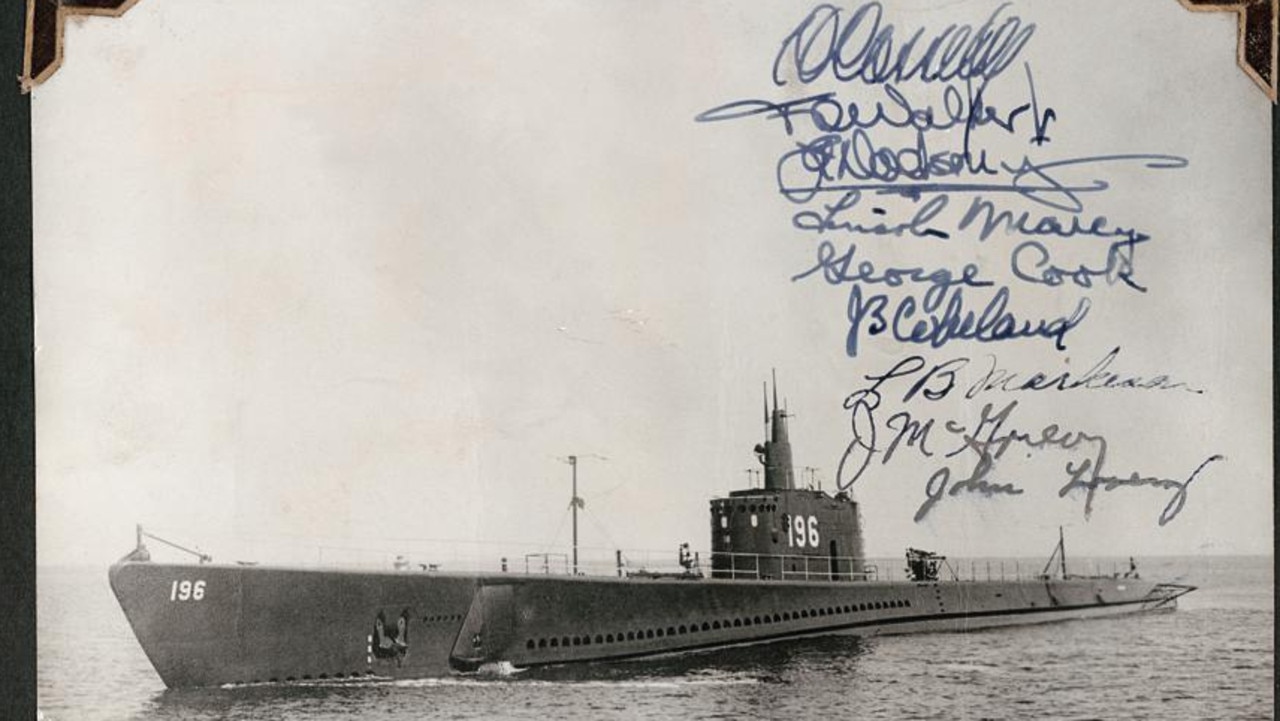 To both cousins, however, the story always comes back to Rofe – an inexperienced young man thrust into a role he was not trained for, who rose to the challenge. After the war he continued his rise in civilian life, ultimately becoming Director of the Australian Antarctic Division, earning an MBE*, and founding a family of achievers.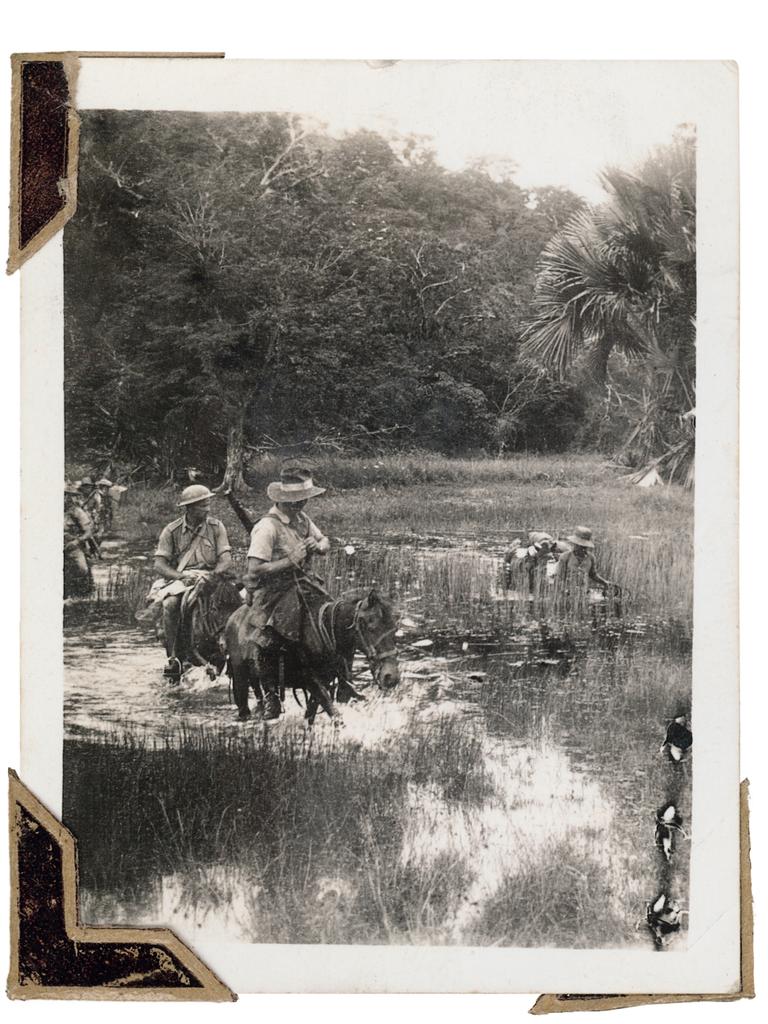 While Harley modestly will not compare himself to his grandfather – or indeed anyone who has been in a war situation – he acknowledges there are lessons to learn from Rofe's story.
"All the great leaders I know are on a continual journey, it never stops; all the best leaders are massive sponges and learners who seek opportunities to find little nuggets of gold.
"I do not know when I will pull these out; maybe with my children. But I am adding them to my tool bag."
And the characteristic of his grandfather's that stands out to Harley? As one of the most-admired gentlemen of his own game, perhaps it's no surprise: "standards and decency, and being a good human being – old school values I certainly try to live by".
"Times change but some things stay the same – and doing the right thing at the right time will always stand you in good stead."
Trapped podcast is available now.
GLOSSARY
forging: making or shaping
phenomenal: remarkable or exceptional
meteorological: to do with the science of weather
resonate: evoke images, memories or sounds
realisation: becoming fully aware of something
expendable: can be used up as needed
rendezvous: arranged meet up
captivating: catching and keeping your attention
fugitive: someone on the run trying not to get caught
valour: great courage
escapade: adventure
MBE: award for doing something amazing, given by the Queen
EXTRA READING
Kids told to 'just ask' about amazing war stories
Eddie's Anzac Day battle to honour a war hero
Aussie soldiers' bravery awards
Veterans 'go back to hell' through VR films
QUICK QUIZ
Who did Tom Harley play for in what sport?
How are Tom Trumble and Bryan Rofe?
Where and when were the men stranded?
What does Tom Harley say all the great leaders have in common?
What will always stand you in good stead, according to Tom Harley?
LISTEN TO THIS STORY
CLASSROOM ACTIVITIES
coming
VCOP ACTIVITY
After reading the article, with a partner, highlight all the openers you can find in blue. Discuss if they are powerful and varied openers or not. Why do you think the journalist has used a mix of simple and power openers? Would you change any, and why?
HAVE YOUR SAY: Do you listen to podcasts? What topic would you like to listen to?
No one-word answers. Use full sentences to explain your thinking. No comments will show until approved by editors.