Fairy bread — an Australian invention and the essential* birthday party food of generations of kids — turned 90 this week.
Sliced bread, buttered and sprinkled with 100s and 1000s, was first written about on the pages of the Mercury newspaper on Anzac Day 1929.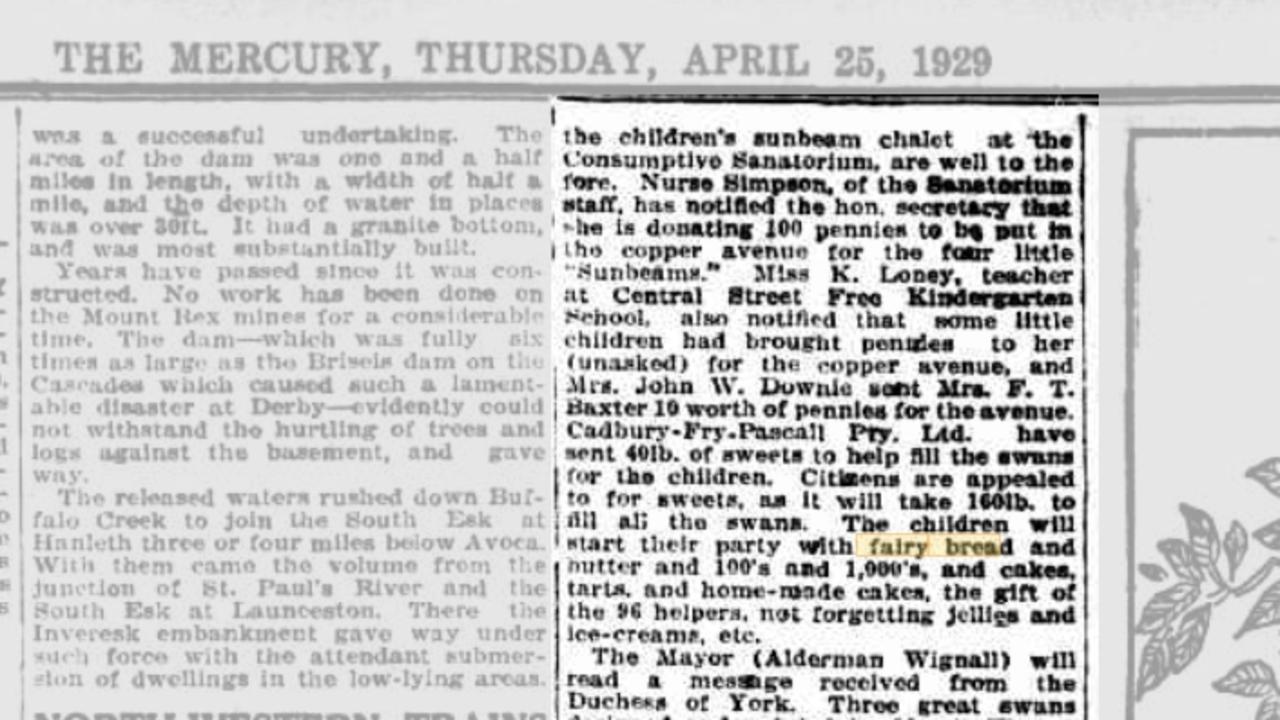 This mention allows Tasmanians to add this sugary treat to a long list of other world-changing inventions claimed by the island state.
These inventions include the airplane black-box recorder and the lifesaving humidicrib for ill and premature* babies. Tasmania was also the first state in Australia to experiment with the telephone, just one year after Alexander Bell invented it in the US in 1876.
The Mercury newspaper mention of fairy bread was in a report of the menu for a children's party for ill children who were patients at the Consumptive Sanatorium at New Town, Hobart. Consumption was a word usually used to describe a serious disease called tuberculosis. A sanatorium is an old word for hospital.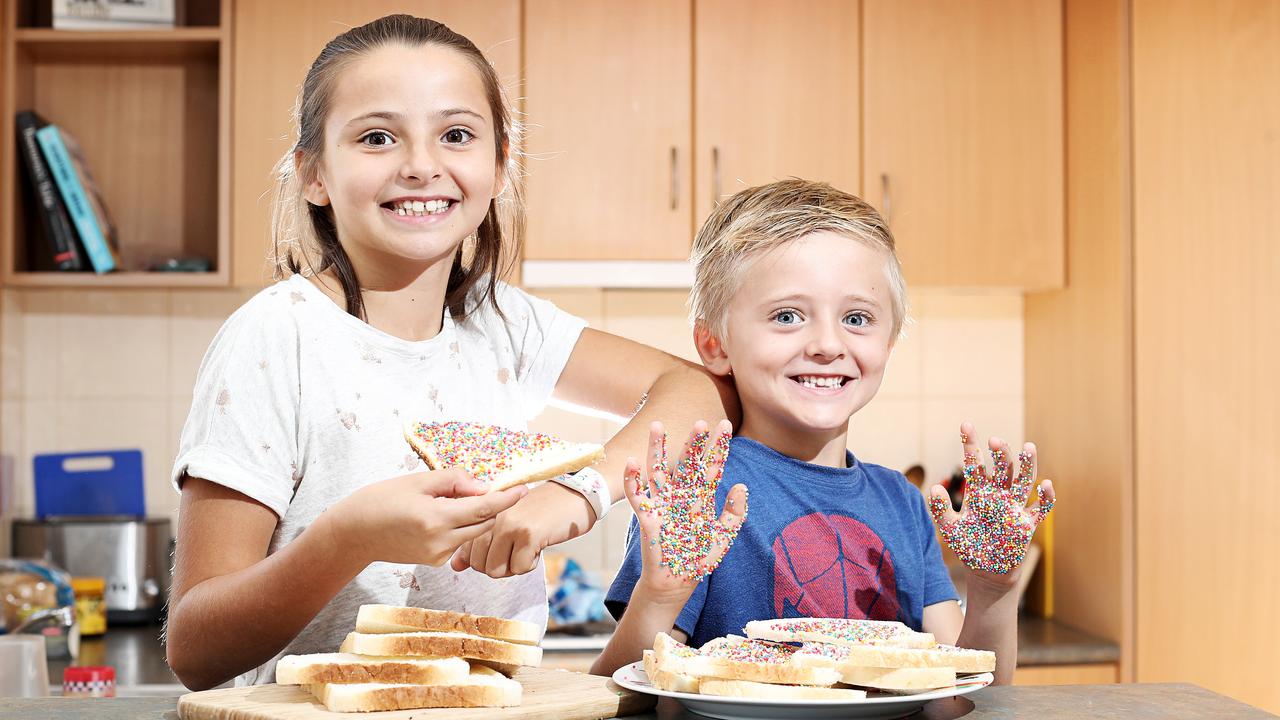 Local historian Reg Watson specialises in researching Tasmanian firsts, inventions and innovations*. And though he had, until now, overlooked fairy bread, he was not surprised to learn this party specialty* came from Tasmania.
"Tasmanians per head of population for Australia leads the nation in being innovative and inventive," he said.
"Many innovations that the world takes for granted have a Tasmanian origin."
VIDEO: How to make fairy-bread-inspired lamingtons
Other household names or items that began in Tasmania are the Alexander technique (for breathing, posture and healthy movement) and the Australia-wide charity Legacy, which helps families suffering after the injury or death of a spouse or parent, during or after their defence force service
Tasmania was also the first to legalise* casinos, is home to the country's first bowling green and golf course and has the oldest continuously operating theatre.
"The ingenuity* of Tasmanians is not appreciated," Mr Watson said.
"It's like so many things we don't know have its origins in Tasmania. And we should take much more pride in who we are and what we have accomplished*.
"It doesn't matter how small or insignificant* it is, it's still important."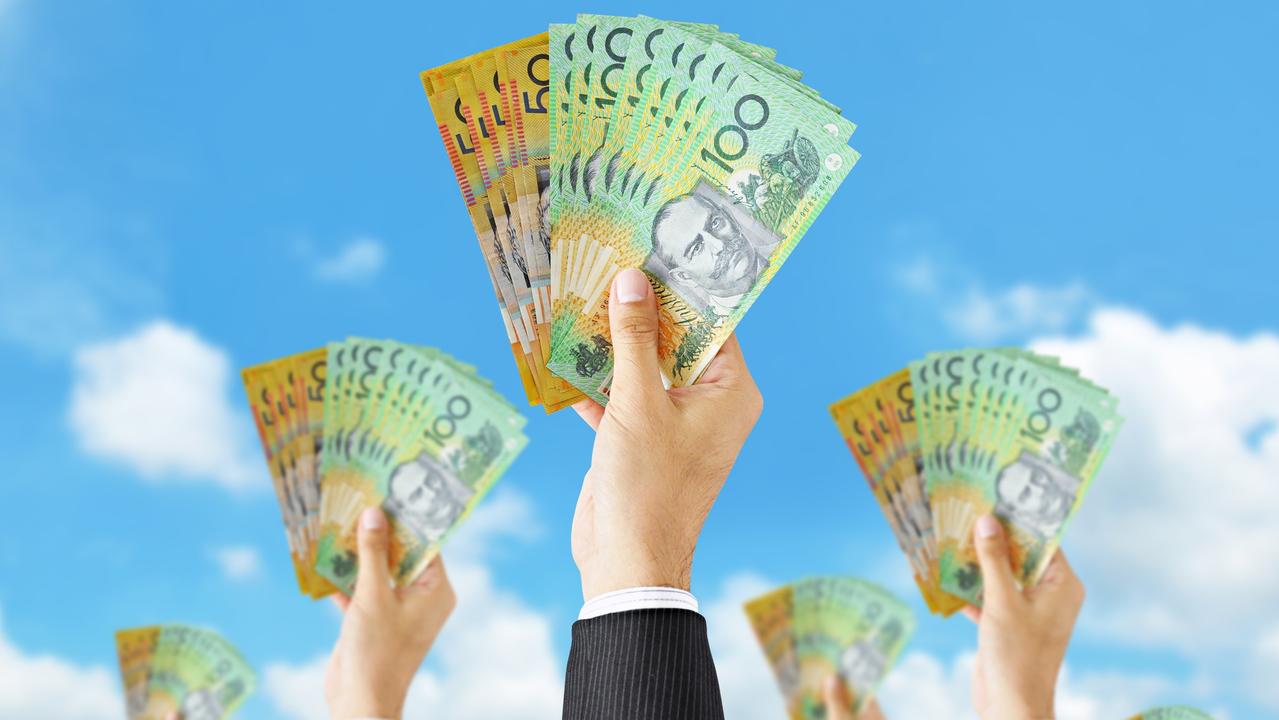 10 MORE INVENTIONS FROM AUSTRALIA
Spray-on skin for people who have been burned;
Artificial pacemaker to keep a heart beating normally;
Plastic bank notes;
Cochlear implants, a type of bionic* ear;
Electric drill;
Permaculture, a sustainable* system of farming and living;
Plastic lenses for glasses to help correct vision* problems;
Inflatable escape slide and raft for aeroplanes;
Google Maps, the technology platform that replaced paper maps;
Wi-Fi technology, now used by more than 1 billion people around the world.
GLOSSARY
essential: necessary
premature: before it is ready
innovations: new ideas or ways of doing something
specialty: area that someone is an expert in
legalise: make legal
ingenuity: being clever and original
accomplished: good at something
insignificant: not important or very small
bionic: artificial, usually electronically operated
sustainable: keeping a balance (in nature) so it can go on forever
vision: to do with seeing
EXTRA READING
Teens win award for looking after nan
Vegemite icypoles — a cool idea or not?
World's most disgusting food on show
Heat on fast food giants to use Aussie ingredients
Aussie medical invention will save lives
QUICK QUIZ
What is fairy bread?
When was the first report of fairy bread and in what publication?
What are two Tasmanian firsts mentioned?
Who is Reg Watson and why is he quoted?
What are two medical inventions from Australia?
LISTEN TO THIS STORY
CLASSROOM ACTIVITIES
1. Pick the Best
Think about all of the inventions mentioned in today's story. Which ones do you think are the most important? Write a list of the top five inventions, in order. Next to each invention write sentences explaining why you chose it and why it is so important.
Time: allow 20 minutes to complete this activity
Curriculum Links: English, Critical and Creative Thinking
2. Extension
Create a new and yummy birthday party treat! Write a recipe or a description of the treat and draw it. Don't forget to give it a name. Then, design a poster advertising your treat.
Time: allow 40 minutes to complete this activity
Curriculum Links: Design and Technology, Visual Communication Design, English, Critical and Creative Thinking
VCOP ACTIVITY
The glossary of terms helps you to understand and learn the ambitious vocabulary being used in the article. Can you use thewords outlined in the glossary to create new sentences? Challenge yourself to include other VCOP (vocabulary, connectives, openers and punctuation) elements in your sentence/s. Have another look through the article, can you find any other Wow Words not outlined in the glossary?
HAVE YOUR SAY: What is your favourite birthday party food? Would you choose fairy bread for your birthday?
No one-word answers. Use full sentences to explain your thinking. No comments will be published until approved by editors.