The centuries-old mystery of the sinking of Captain James Cook's Endeavour could be soon solved, 250 years since it set sail to claim Australia for England.
Australia's most famous ship is believed to be on the muddy sea floor off Rhode Island, US, among 13 shipwrecks sunk by the British Royal Navy during the American War of Independence*.
A team of Australian divers will plunge into the murky* waters of Newport Harbour in September to check if the Endeavour is one of the 13.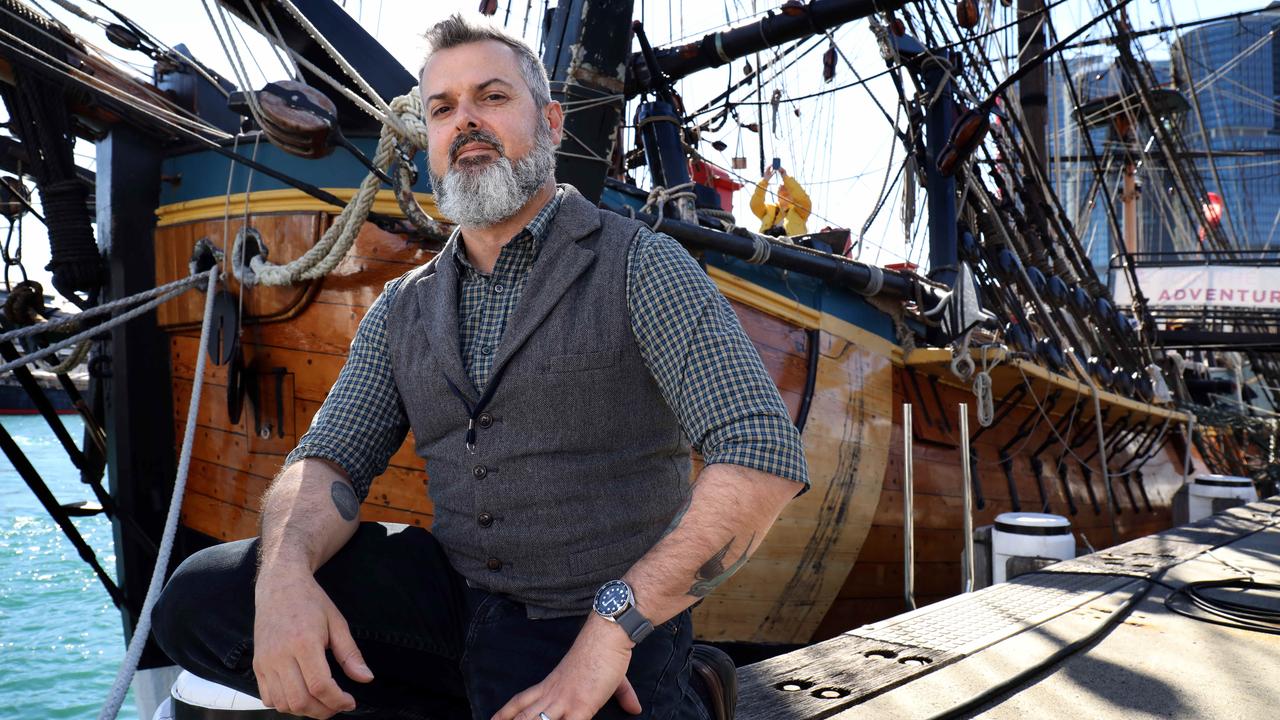 They will be looking for particular features of the Endeavour, originally a collier or coal-carrying ship.
Endeavour left Plymouth, UK, 250 years ago on August 25, 1768. It was sold after Cook's 1768-1771 voyage to New Zealand and Australia's east coast. It vanished from British naval records.
It was sailing under another name when it was thought to have been attacked and sunk.
At the time, Captain Cook was on another ship, Discovery, on his third and final Pacific expedition, during which he died in Hawaii in 1779.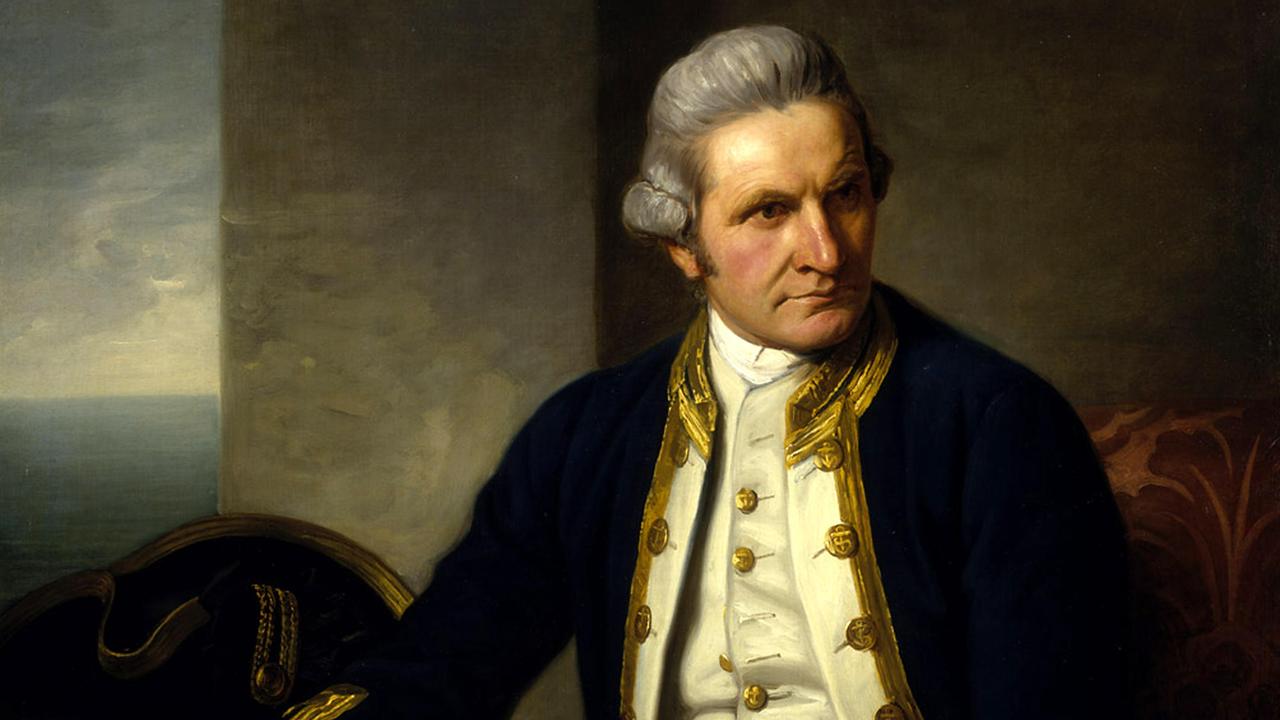 Kathy Abbass of the Rhode Island Marine Archaeology* Project has investigated the sturdy* Endeavour, which was hand-picked by Cook.
After Cook's voyage, it was sold, renamed Lord Sandwich, and carried British soldiers to the US in the American War of Independence.
The Lord Sandwich then became a prison ship in Newport Harbour.
When Ms Abbass was researching the 13 ships sunk to protect Newport from the French ships (which were helping the US in its war against the UK), she found a document that said the Lord Sandwich was Cook's Endeavour.
"In the (British national) archives in Greenwich (UK), I found a document that was a transport manager's report which revealed where each of the ships was scuttled*," Ms Abbass told The Australian newspaper.
"It said there were five to the northwest of Goat Island and that the Lord Sandwich was one of them."
The Endeavour was built from white oak, elm and pine in a flat-bottomed design that allowed it to sail in shallow waters so its bottom sat on sand for cargo loading.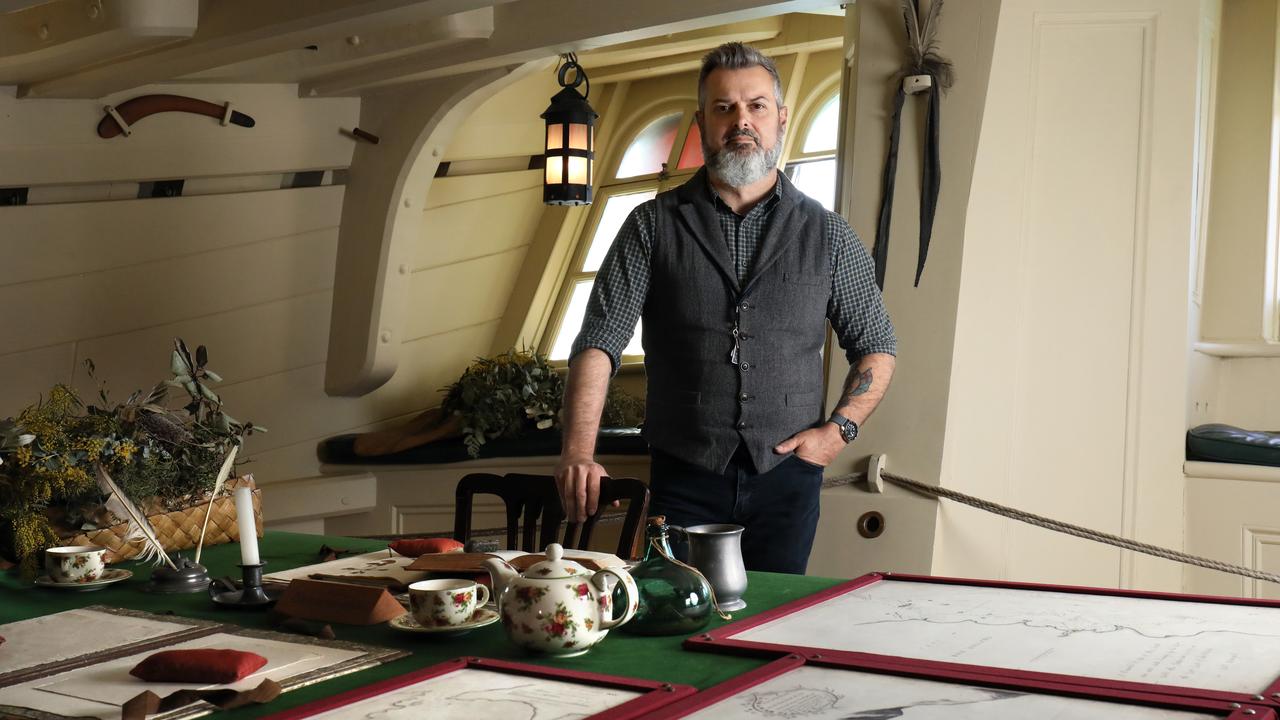 Divers including those from the Australian National Maritime Museum will look for the Endeavour's distinguishing* features, among which are its length.
It had a broad, flat bow*, a square stern*, and a long boxlike body with a deep hold*.
Although only 29.7m long, it was a larger ship than the others it sank with.
"There is an 80 per cent chance we've got her now," Ms Abbass said.
"The question is: which one is she, and how do you prove it?
"We know the Endeavour is more than 30 per cent bigger than the others … if we find all five and the other ships are much smaller, then it is likely that we've found her."
Marine archaeologist James Hunter is among four divers flying to Newport in September in the hope of finally solving the mystery of Cook's Endeavour.
This video shows the exact replica, or copy, of the Endeavour that is based in Sydney
FAST FACTS
Endeavour sailed from the English port of Plymouth on August 25, 1768. Captain James Cook was in charge.
The Royal Society and Royal Navy mission – which took almost three years – was to observe the 1769 transit* of Venus across the sun and to check the existence and map the east coast of Australia, which people in the UK called the "unknown southern land".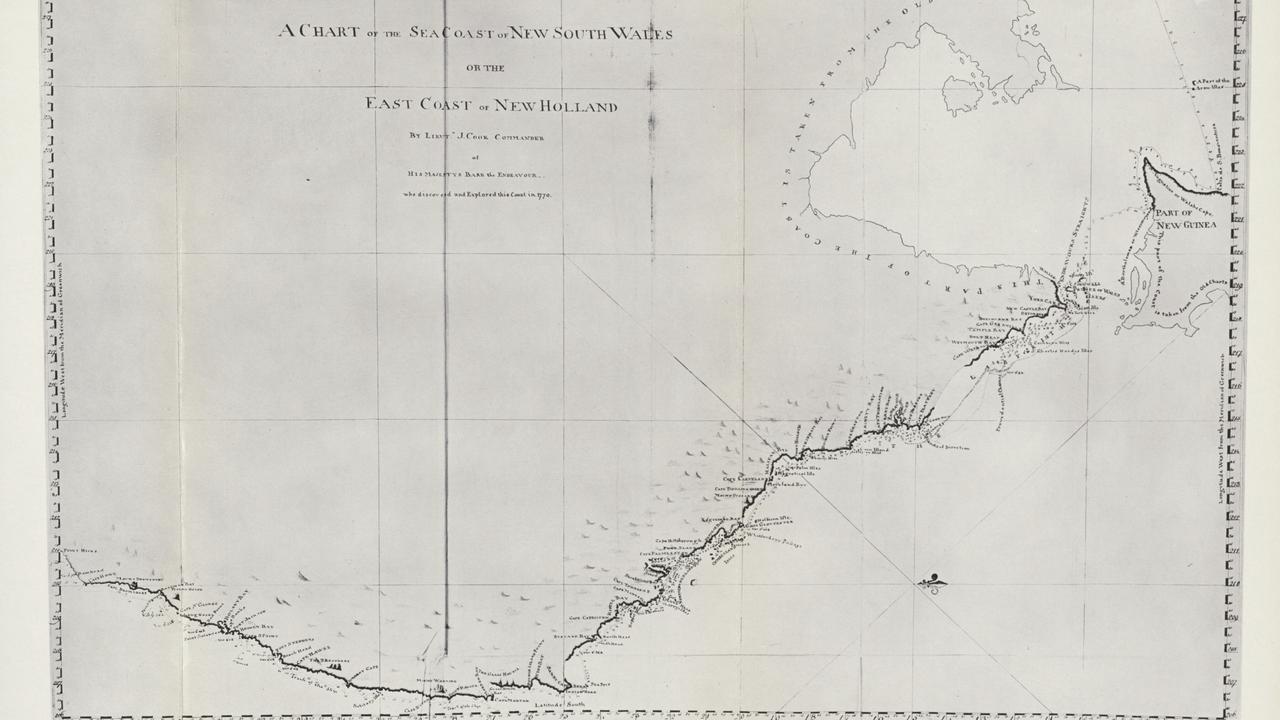 After observing Venus, the expedition stopped at and claimed several Pacific Islands, then reached New Zealand and charted the NZ coast for six months.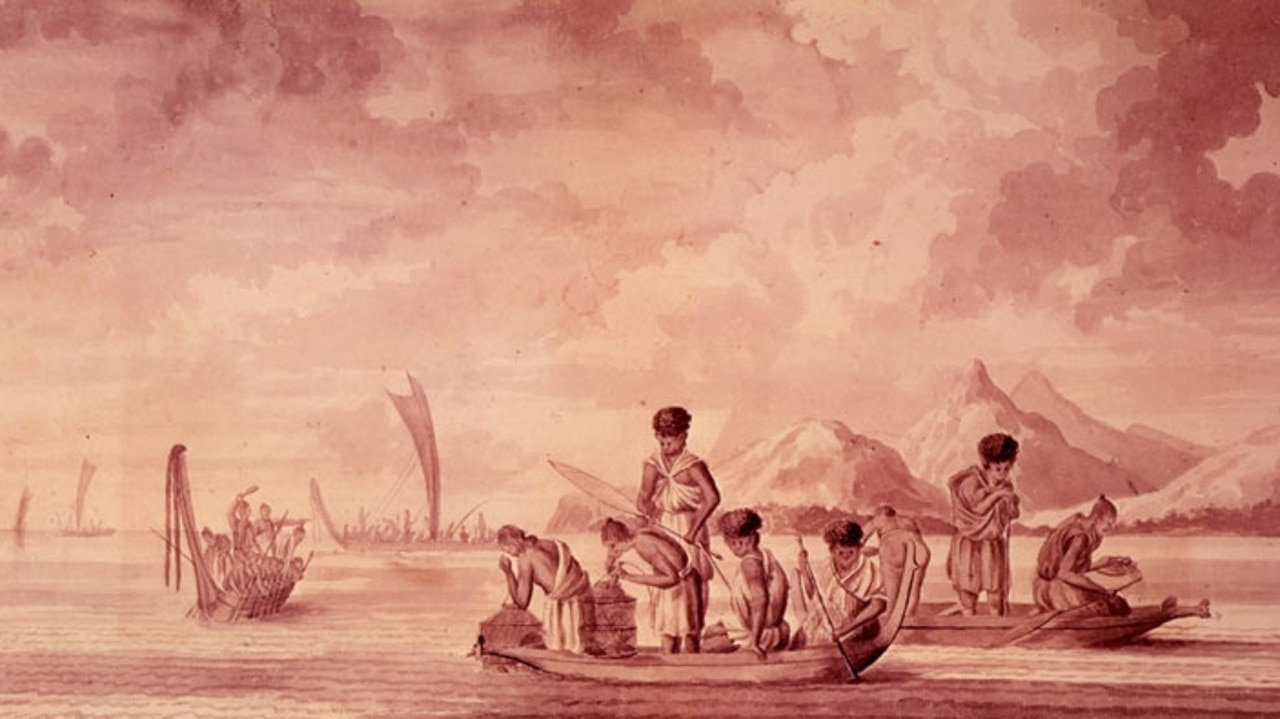 An Endeavour officer named Hicks sighted the Australian coast in April 1770. There is a place in East Gippsland, Victoria, which is named Point Hicks but it is uncertain whether that is exactly the piece of land Hicks saw.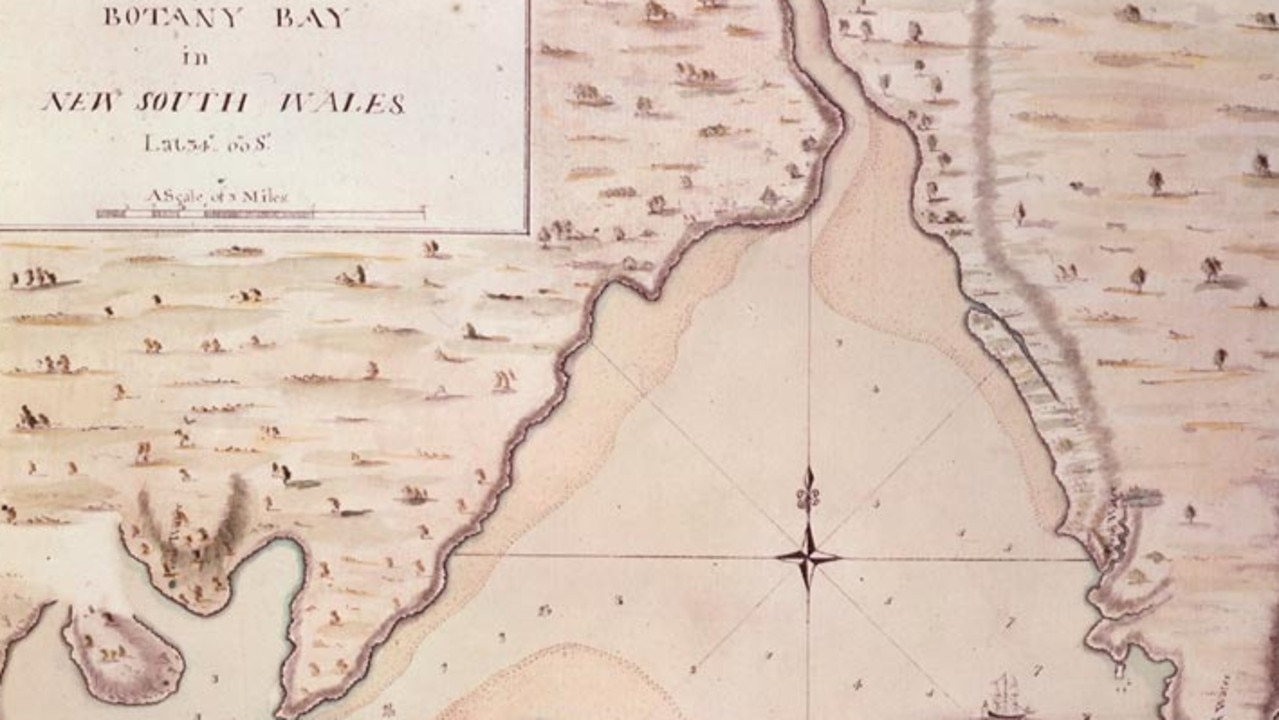 The expedition continued up Australia's east coast and landed at Kurnell, Botany Bay, NSW, on April 29, 1770, claiming the land for Britain. The people who came ashore were the first Europeans to visit the Australian east coast, which was already inhabited* by many Aboriginal Australians. The land around Botany Bay was home to the indigenous Gweagal people of the Euora Nation.
The Endeavour returned to England on July 12, 1771.
EXTRA READING
Lighting up the sea for sailors
"Holy grail" of shipwrecks found
Rare early Australia map found in attic
Public dive to see sunken war submarine
Oldest message in a bottle found in WA
GLOSSARY
American War of Independence: 1775-1783 war between Britain and the American states, which wanted to be independent from Britain
murky: unclear
archaeology: study of human history
sturdy: strong
scuttled: sunk by its own crew or navy
distinguishing: features that make it recognisable
bow: front
stern: back
hold: storage in the body of the ship
transit: movement along a path
inhabited: lived in
LISTEN TO TODAY'S STORY
QUICK QUIZ
1. How long is it since Captain Cook left England in the Endeavour?
2. What was another of Cook's ships called?
3. What was Endeavour called after it was renamed?
4. How long was Endeavour?
5. Which Aboriginal nation lived around Botany Bay?
CLASSROOM ACTIVITIES
1. Lost Endeavour
Construct a "Lost" poster for Captain Cook's Endeavour ship. You need to use all the clues and descriptions from the Kids News story to describe the ship people are looking for. Your facts should include:
— size
— materials it was made of
— age
— names the ship has been known by
— where it was last seen
— an illustration
Extension: Why is the Endeavour ship an important part of Australia's history? Use facts from the Kids News story to support your answer.
Time: Allow 25 minutes
Curriculum Links: English, History
VCOP ACTIVITY
After reading the article, with a partner, highlight all the openers you can find in blue. Discuss if they are powerful and varied openers or not. Why do you think the journalists has used a mix of simple and power openers? Would you change any, and why?
HAVE YOUR SAY: If you could travel back in time to Australia in 1770, what would you like to look at? No one-word answers. Use full sentences.