Australia's infamous* outlaw* Ned Kelly will be portrayed in yet another feature film about his life, shot in locations across rural Victoria next year.
Oscar winning Australian actor Russell Crowe has signed on to play a prominent role in The True History of the Kelly Gang, alongside English actor, George MacKay, 25, who will play Kelly.
But why is Ned Kelly, who was born in 1854, still the subject of so many movies, art pieces and TV specials?
Kelly is Australia's best known bushranger, which is a robber who lives in the Australian bush.
He was the rebellious* son of an Irish convict* who became a folk hero in Australian history mainly because of the steel masks and body armour he and his gang used to protect themselves from police gunfire.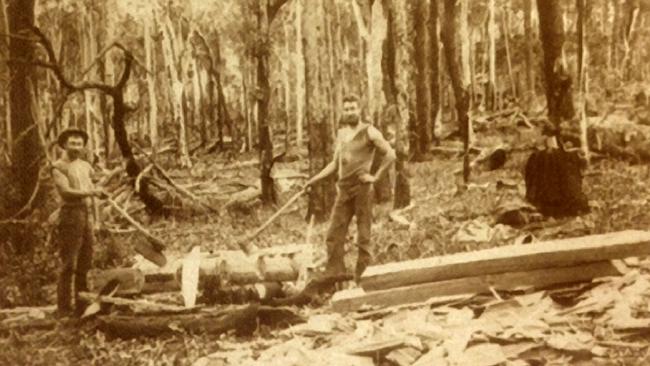 From his teenage years, Ned started robbing people. But his real troubles with the police began when his mother, Ellen Kelly, was arrested for helping in the attempted murder of Constable Arthur Fitzpatrick. Fitzpatrick visited the Kelly home to serve warrants but a brawl ensued and Ned and his brother Dan fled to the bush where they were joined by Joe Byrne and Steve Hart. They became the Kelly Gang.
The police were determined to catch the gang and in 1878, Ned Kelly shot a policeman at Stringybark Creek while trying to avoid capture.
After more bank robberies, the Kelly Gang had their 'last stand' in the small town of Glenrowan, Victoria in 1880, where they took 60 hostages in a hotel and were determined to have a gunfight with police.
Ned Kelly was shot and wounded in the last stand. Joe Byrne, Dan Kelly and Steve Hart died in the fight and the hotel was burned to the ground.
Bushranging was said to have ended with the shooting of the Kelly Gang in 1880 at Glenrowan, Victoria.
Ned Kelly was tried and convicted of the murder of Constable Lonigan at Stringybark Creek and
eventually hanged at Melbourne Gaol on November 11, 1880. His final words were "Such is Life".
The lawless bushman has been memorialised* in film, TV, poetry, song and paintings.
Previous attempts to do justice to the story of the Kelly Gang on film have included 1970s Ned Kelly, starring Mick Jagger as the bushranger, and Gregor Jordan's 2003 movie of the same name, starring Heath Ledger and Naomi Watts.
The first ever full-length narrative feature film Ned Kelly and His Gang was released in 1906.
Director Justin Kurzel will direct the film based on Peter Carey's award-winning novel.
Announcing the production on Tuesday, Kurzel said: "(Kelly's) story is one of the great odysseys* in history and I feel excited to be bringing it to the screen with a fresh cinematic eye. This is a really unique and modern cast, and I am so proud to be working with such a talented ensemble of new faces and celebrated actors."
Kurzel's take on the infamous* true story is said to be a "gothic western* for our times", set in "the colonial badlands" and that will "shatter the mythology* of" the notorious* bushranger.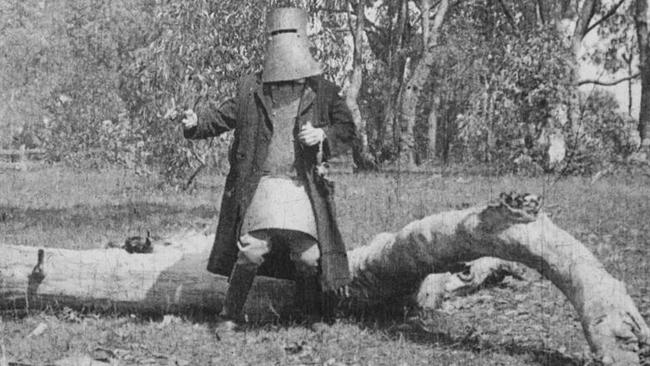 GLOSSARY
infamous: famous for doing bad things
outlaw: person who has broken the law
rebellious: doesn't follow the rules
convict: criminals who came from the UK on boats
memorialised: remembered
odysseys: epic stories
western: film genre
mythology: folklore
notorious: famous for something bad
LISTEN TO TODAY'S STORY
CLASSROOM ACTIVITIES
1. Movie poster
Movie posters usually include a graphic, the movie title, names of people involved, a one line description or hint about the plot and a release date.
Create a movie poster that fits this format for the new Ned Kelly movie detailed in this article. You could create your poster by hand or using a computer program.
Extension
The article mentions that there are songs, poems and paintings inspired by Ned Kelly.
Find an example of one of these and review it.
Time: allow 40 minutes to complete this activity
Curriculum links: English, Visual Arts

2. Ned Kelly facts
Write down as many facts as you can about Ned Kelly from the article.
Then research five more facts to add to your list.
Extension
Ned Kelly is often depicted as a hero.
Do you think he is a hero?
Write a paragraph to justify your answer.
Time: allow 15 minutes to complete this activity
Curriculum links: English, History, Critical and Creative Thinking
EXTRA RESOURCES
FOSSIL REVEALS ANCIENT SEA MONSTER
ANCIENT TEMPLE DISCOVERED IN EGYPT
SURPRISE! CANBERRA IS OUR NO. 1 CITY
SANDCASTLE BREAKS WORLD RECORD
IN A SENTENCE, SHARE YOUR THOUGHTS ON TODAY'S STORY
Kids News loves reading your best grammar, vocabulary and spelling.
We publish the best comments.