A rare 350-year-old map of Australia — believed to have been lost forever — has been discovered in an attic, restored and put on display at the National Library of Australia.
The 17th-century map, Archipelagus Orientalis (Eastern Archipelago), created by famous cartographer* Joan Blaeu in 1659 was uncovered in 2010 in Sweden.
The find is believed to be one of two known surviving copies of the Blaeu map.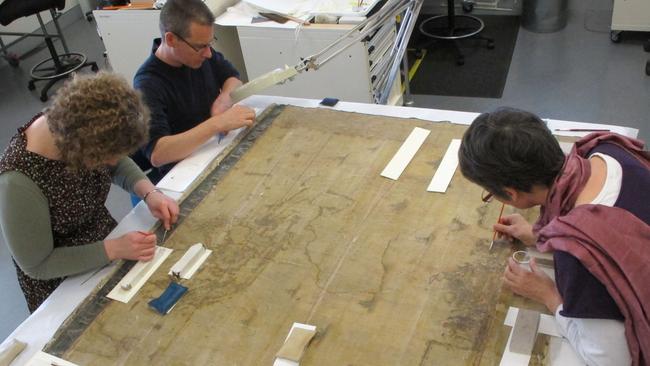 It is understood an antique bookseller went out of business in the 1950s and his collection of books and maps were stored in the attic for almost 60 years.
When the map was discovered again in 2010, the owners didn't know they had uncovered a rare treasure.
"I think someone stumbled onto treasure," Curator of Maps at the National Library of Australia Dr Martin Woods said.
The National Library of Australia acquired* it in 2013 for around $600,000.
After being carefully restored over several years, the map is now on display in the Library's Treasures Gallery until mid next year.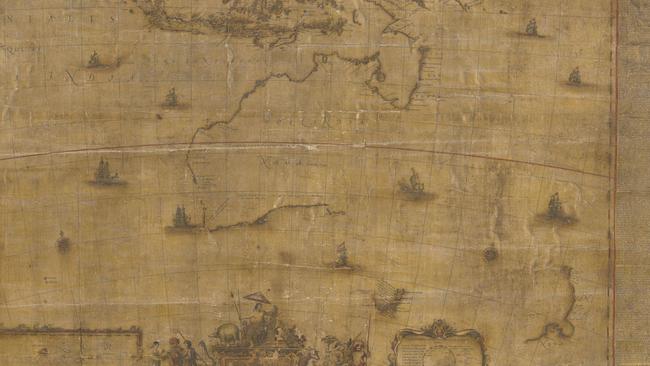 At the time of its creation the map showed what Europeans understood of Australia. James Cook had not yet landed on Australia's east coast.
It was the first map to depict* Tasmania following the findings of Dutch explorer Abel Tasman during his expeditions in 1642-1643 and 1644. It also includes the first reporting of New Zealand.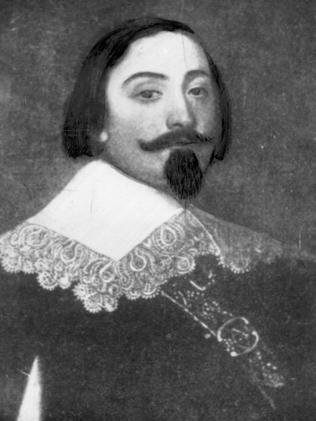 Abel Tasman spotted the west coast of Tasmania on November 24, 1642, naming it Van Diemen's Land, after Antonio van Diemen, Governor-General of the Dutch East Indies.
He returned on a second voyage in 1644, mapping the north coast of Australia.
Tasman gave Australia the name New Holland, which remained popular until the mid-1850s.
EXTRA READING
FOSSIL REVEALS ANCIENT SEA MONSTER
ANCIENT TEMPLE DISCOVERED IN EGYPT
SURPRISE! CANBERRA IS OUR NO. 1 CITY
SANDCASTLE BREAKS WORLD RECORD
GLOSSARY
cartographer: person who draws maps
rarity: uncommon object
acquired: purchased
depict: show
LISTEN TO TODAY'S STORY
CLASSROOM ACTIVITIES
Activity 1. Rare maps
Where was this rare treasure found?
How did it come to be there?
Where can it be found now?
When this map was created, what was known about Australia?
Why do you think this map is a significant find for Australians?
Why do you think it is worth so much money?
If you had $600,000 spare would you spend it on a piece of history like this? Why/why not?
Extension: Short story
Imagine you were cleaning out an attic and came across a strange antique item.
Write a short narrative describing the item that you found, where it came from, how it came to be in this attic and what you decided to do with it.
Time: allow 60 minutes to complete this activity
Curriculum links: English, Humanities — History, Geography
Activity 2. Famous explorers
Two famous explorers are mentioned in this article.
Choose either Abel Tasman or James Cook and do some research about them.
When did they live?
Where are they from?
What are they famous for?
What areas of the world did they explore?
How did they travel?
Any other interesting information about their life.
Write a short biography about their life and explorations.
Extension: Maps
On a blank map of Australia and surrounding countries mark the trips that Abel Tasman and James Cook made when exploring this part of the world.
Choose a different colour for each explorer and mark the dates of their trips.
Time: allow 60 minutes to complete this activity
Curriculum links: English, Humanities — Geography, History
VCOP ACTIVITY

Work with a partner to do a two minute brainstorm.
List as many occupations that you can think of that would need to use a map.
List objects that may need to be restored.
List things you might find in an attic.
List things people collect.
Extension:
This article is full of proper nouns. Can you find them all?
There are more than 10.
Classify them into names and places.
Time: allow 20 minutes to complete this activity
Curriculum links: English, Big Write, VCOP