The World Health Organisation has officially named the coronavirus COVID-19.
The "co" stands for "corona", "vi" for "virus" and "d" for "disease", while "19" was for the year, as the outbreak was first identified on December 31.
WHO chief Tedros Adhanom Ghebreyesus said the name had been chosen to avoid references to a specific geographical location, animal species or group of people in line with international recommendations for naming aimed at preventing stigmatisation.
Dr Ghebreyesus told reporters in Geneva, Switzerland it could take 18 months before the first vaccine to fight the virus is created. Teams of scientists around the world are working on understanding the virus in preparation for creating a vaccine.
On January 30, WHO declared the coronavirus* outbreak* a global emergency.
The declaration came as Australia ordered a travel ban on foreigners* flying here from mainland China and brought home more than 500 Australians, with the first group taken to Christmas Island – off the northwest coast of mainland Australia – and the second group to Darwin, NT for quarantine for two weeks. These Australians had been trapped in Wuhan, which is the epicentre* of the virus*.
The UN health agency defines an international emergency as an "extraordinary event" that constitutes* a risk to other countries and requires a co-ordinated international response.
"The main reason for this declaration is not because of what is happening in China, but because of what is happening in other countries," Dr Ghebreyesus said.
"Our greatest concern is the potential for the virus to spread to countries with weaker health systems, and which are ill-prepared to deal with it," he said.
China first informed WHO about cases of the new virus in late December.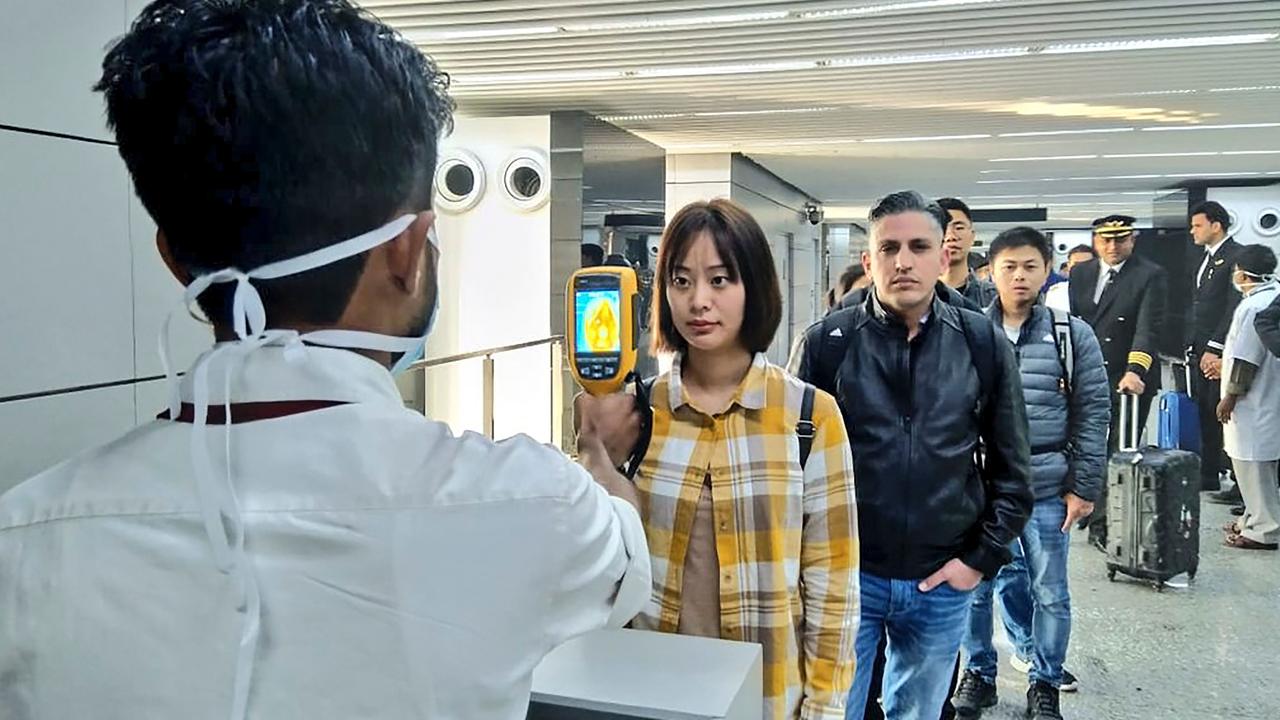 To date, more than 43,000 cases have been reported worldwide and 1018 people have died, almost all of those in China.
There are 15 confirmed cases of infection in Australia and 11 Australians have tested positive on a cruise ship called Diamond Princess, which is docked near Tokyo, Japan.
The new virus causes cold and pneumonia-like symptoms* and had never previously been seen in humans.
Governments around the world — including in Australia — plan for situations like this and are working on controlling its spread.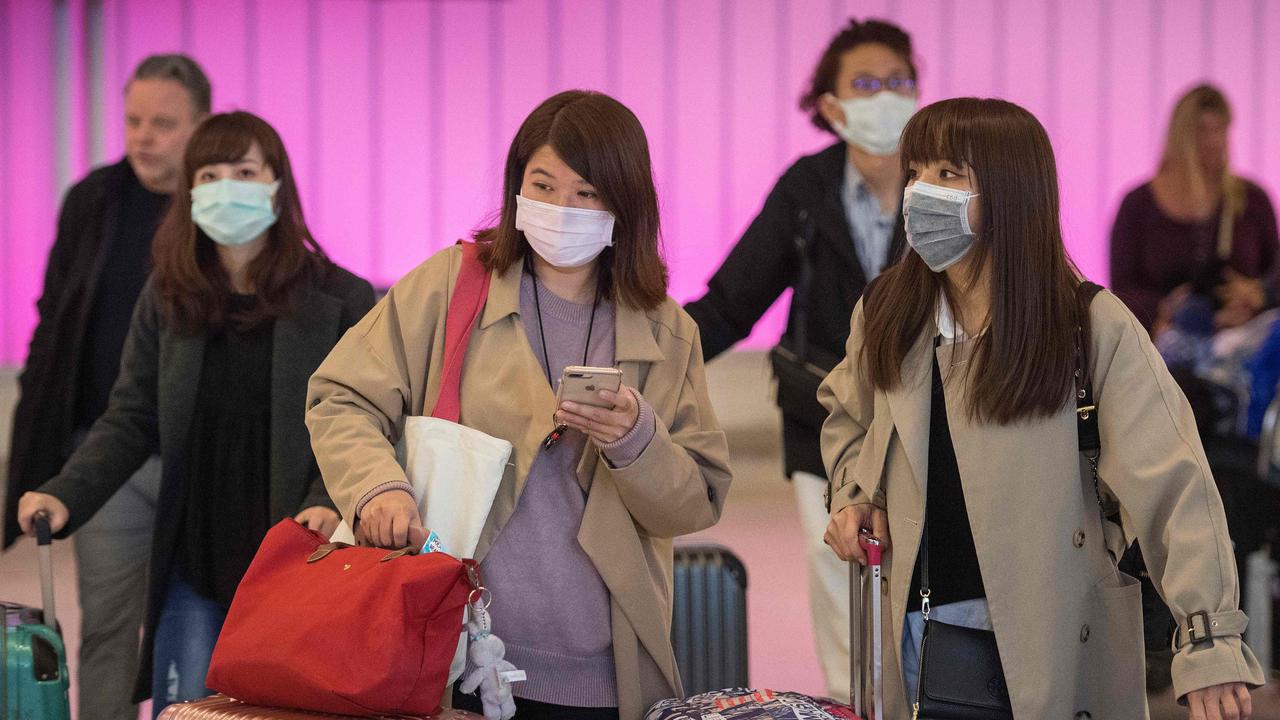 Australia's Chief Medical Officer Professor Brendan Murphy said the risk to most Australians was generally low.
Prime Minister Scott Morrison said the travel ban to Australia was imposed to reduce the risk of the virus spreading.
"I want to assure Australians that we are doing everything that we can and through these actions to protect Australia from what is an escalating* threat and a constantly changing situation," Mr Morrison said.
Although many people who catch this coronavirus will only feel like they have a regular cold, it is dangerous to people whose immune system* is already weak because, for instance, they have a different illness at the same time or are old and frail.
FAST FACTS
Coronaviruses are a large group of viruses named after the Latin word corona for crown, because that's what they look like under a powerful microscope.
The common cold is also a type of coronavirus.
Australia's Department of Health advises symptoms of COVID-19 may include fever, flu-like symptoms such as coughing, sore throat and headaches, and difficulty breathing.
For those with a weakened immune system there's a chance the virus could cause a lower, and much more serious, respiratory tract illness such as pneumonia or bronchitis.
Because it is a new virus, there is no vaccine* to prevent a person catching it or medicine to treat it.
The only way to stop it spreading is to stop close contact with people who have the virus.
Scientists don't yet know for sure how humans first got this new coronavirus, but as coronaviruses are common in animals, one theory is that it spread from an animal to a human.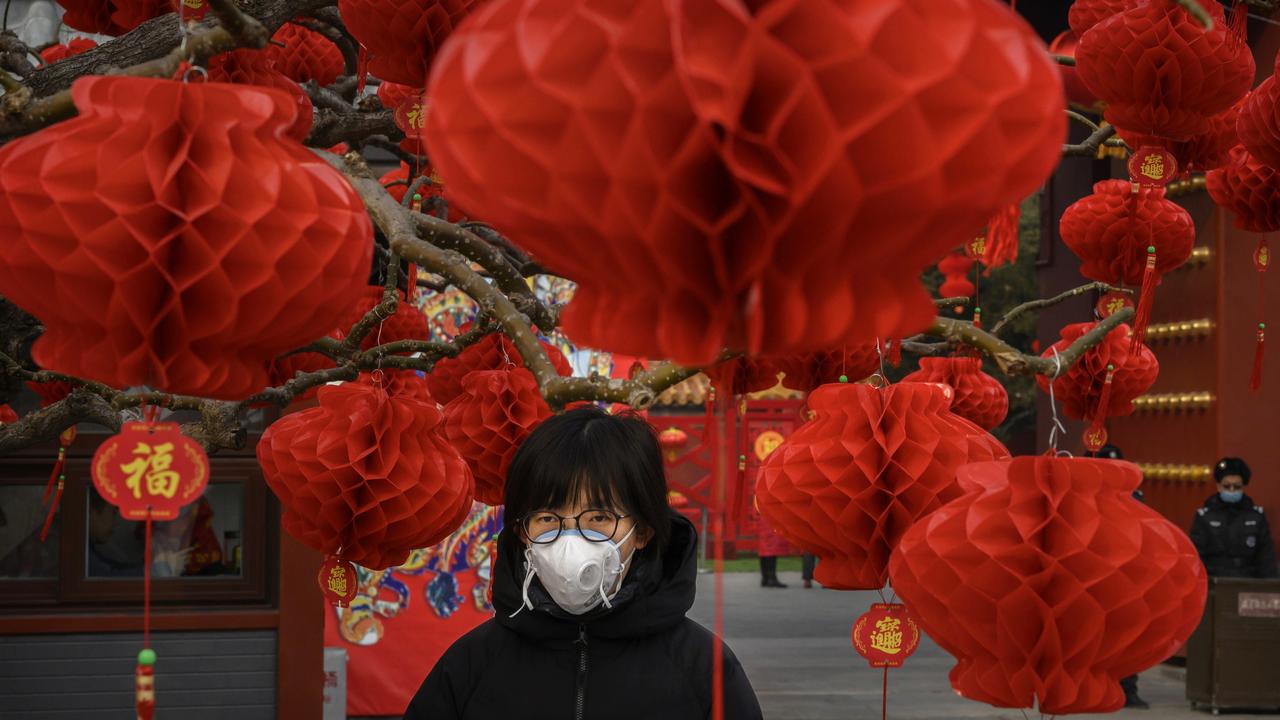 GLOSSARY
coronavirus: a group of a particular type of viruses
outbreak: a sudden occurrence, such as of war or disease
foreigners: people who live overseas.
epicentre: central point of something, especially something unpleasant or a problem
quarantined: kept separate to avoid spreading a disease
detention: prevention of someone leaving somewhere.
virus: microscopic infective agent that can cause illness
tenfold: 10 times the number
symptoms: physical or mental signs that someone has an injury or disease
escalating: rising
incubation: developing an infection from time of contact to when symptoms appear
immune system: organs and processes in the body that provide protection against infection and disease
vaccine: a substance that helps the immune system get to work developing protection against a disease
EXTRA READING
Vaccinations eliminate rubella from Australia
Aussie vaccine a step closer to eliminating malaria
Building designer mozzies to do good not harm
We are losing the war against superbugs
QUICK QUIZ
What is this new coronavirus called?
What are the symptoms?
Where was the coronavirus first noticed?
Where does the corona part of the name come from?
Who is Brendan Murphy and what does he say about the risk to Australians?
LISTEN TO THIS STORY
CLASSROOM ACTIVITIES
1. Help calm people
There is a bit of panic about the spread of COVID-19. However, the risk to most Australians is generally low.
Help calm some of the panic by using information in the article to create a fact sheet about the virus.
Include: where the virus originated, what the symptoms are, who is most likely to be affected and how the authorities are helping to stop the spread of the disease.
Time: allow 30 minutes to complete this activity
Curriculum Links: English, Health and Physical Education, Science
2. Extension
Is it a good decision for the Chinese authorities to restrict travel from the Hubei Province?
Consider the following perspectives when formulating your response:
World Health Organisation
A health worker in a Wuhan hospital
A parent of an Australian child stuck in Wuhan
A local Wuhan resident
When considering your response think about how this travel ban might affect the people mentioned above, what benefits it has for the world community and what problems the travel ban might create to individuals and the broader community.
Write a response to this question using a minimum of 2 paragraphs. Include the reasons for your opinion.
Time: allow 30 minutes to complete this activity
Curriculum Links: English, Critical and Creative Thinking, Health and Physical Education, Personal and Social Capability, Ethical Capability
VCOP ACTIVITY
What can we do at school to help reduce the spread of germs in the classroom?
Make a list of strategies for the classroom and include a little information about each tip you have.
Think about tables, chairs, drink bottles, sink areas, food breaks, lunch box storage, etc.
Try and keep tips clear and simple, and include pictures for the younger grades.
HAVE YOUR SAY: Explain at least one thing you and people around you already do to stop the infectious illness from spreading. What could you do better?
No one-word answers. Use full sentences to explain your thinking. No comments will be published until approved by editors.