THERE may be some truth behind the "happy little Vegemite" advertising jingle.
Research by Victoria University has found that people who eat yeast-based spreads, including the iconic Vegemite, report being less anxious and stressed than those who don't.
Lead researcher Professor Vasso Apostolopoulos said a deficiency* in vitamin B — one of the main vitamins contained in yeast spreads — was associated with a range of conditions, including depression. But she was keen to investigate to see whether supplementing* it in the diet could improve symptoms.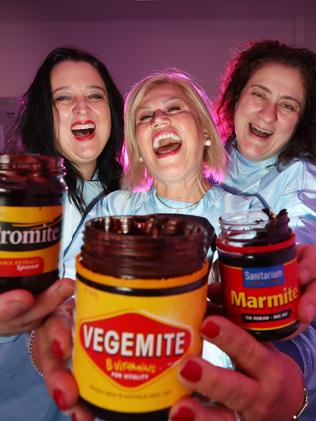 "While there have been many jingles over the years, there isn't any scientific evidence to back it up, which is something we were interested in establishing," Prof Apostolopoulos said.
More than 500 people in Australia, UK and New Zealand were surveyed online. They were asked whether they ate yeast-based spreads, which ones, how often and those that did consume them had their moods monitored using a validated psychological tool.
"We found people that ate yeast-based spreads had lower levels of anxiety and stress compared to those who ate none," she said.
The products analysed in the research had a different variety of B vitamins, ranging from B1 to B12.
"Those who ate spreads that contained B12, which includes Marmite and the new Vegemite with the orange lid, were even less stressed and anxious than those who ate the other brands."
Accredited* practising dietitian Margaret Hays said while the results were interesting, they did not show the yeast-spreads caused improvements in mental health.
"It may be that something else that is going on in those people's lives that they studied. They might be having a healthier diet overall … there are so many things that you can't control for," Ms Hays said.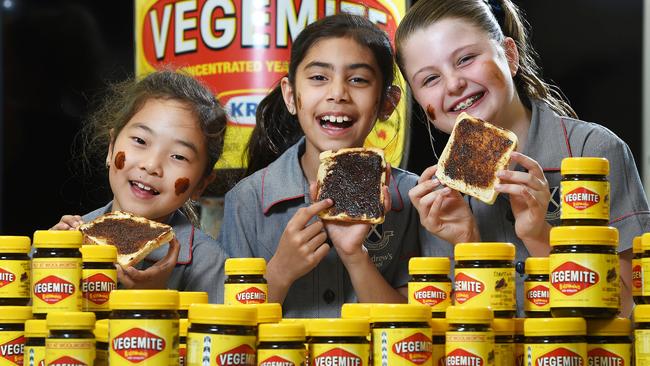 Vitamin B can be derived* from eating a range of healthy unprocessed foods, including meat, chicken, fish, dairy products, nuts and some fruit and vegetables.
Professor Apostolopoulos said yeast-based spreads were not a replacement for medical treatments.
"We would like to investigate further and carry out randomly controlled trials to see if it can improve depression and anxiety in people."
None of the makers of the products were involved in funding or carrying out the research.
OTHER VEGEMITE NEWS
Earlier this year Vegemite teamed up with Aussie meat pie company Four'N Twenty to introduce a Vegemite and cheese meat pie.
"My two favourite foods have finally come together," AFLW star Daisy Pearce said.
Vegemite has recently returned to Australian ownership when it was purchased as part of a $460 million deal by Bega Cheese.
"The wonderful heritage and values that Vegemite represents and its importance to Australian culture makes its combination with Bega Cheese truly exciting," said Bega executive chairman Barry Irvin.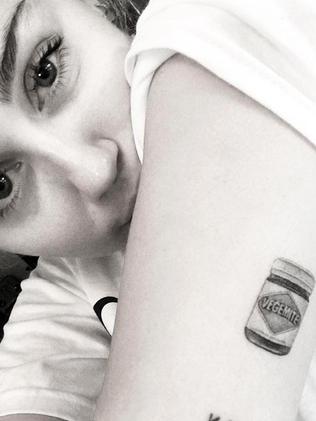 Last year US singer Miley Cyrus made her feelings towards Vegemite official with a tattoo of a jar on her arm.
People thought it could have been for her Australian boyfriend, Hollywood actor Liam Hemsworth, who loves the spread.
"After-school Milo and Vegemite on toast, I lived on it," Hemsworth said last year.
GLOSSARY
deficiency: not enough of
supplementing: used instead of something else
derived: comes from

LISTEN TO TODAY'S STORY
CLASSROOM ACTIVITIES
Activity 1. True or false
Carefully read or listen to the article then decide whether the following statements are true or false. If they are false, rewrite them so they are true statements.
• Vegemite causes people to suffer from stress and anxiety.
• People who eat yeast-based spreads will not suffer from anxiety.
• Vegemite is a yeast-based spread.
• Those that ate vitamin B12 were less stressed than those that ate other B vitamins.
• In the study, people who ate yeast-based spreads were less anxious and stressed than those who didn't.
• Margaret Hays agrees with the finding of the study.
• Ms Hays thought that there may be other factors in these peoples' lives that caused the results.
• Vegemite is owned by an overseas company.
• Miley Cyrus loves vegemite.
Extension: Fair test
For a scientific hypothesis to be proven, an extensive study needs to be conducted.
Read the article to determine the conditions of this study.
Do you think this was a fair test to see if eating yeast-based spreads prevented depression, stress and anxiety?
A fair test refers to an experiment that is carefully controlled to ensure that the information gathered is reliable.
To guarantee the validity of an experiment, a control group is used, biases are limited, interfering variables are controlled and an adequate sample size is used.
A fair test occurs when you change only one factor (variable) and keep all other conditions the same.
Time: allow 30 minutes to complete this activity
Curriculum links: English, Science, Health and Physical Education
Activity 2: Happy little Vegemites
Find the lyrics of the Happy Little Vegemite song.
Assume that this study is correct and eating Vegemite can improve mental health.
Write another verse to include this new information in the jingle.
Extension: Create a new product
AFLW star Daisy Pearce was happy when two of her favourite foods were combined into a Vegemite and Cheese meat pie.
Come up with another interesting product that uses Vegemite.
You can combine it with another of your favourite foods.
If you don't like Vegemite you can substitute it for another spread you like such as, jam, honey or peanut butter.
Draw a picture of what your product would look like, give it a name and a catchy slogan or jingle to help sell it.
Time: allow 45 minutes to complete this activity
Curriculum links: English, The Arts — Music, Design and Technology
VCOP ACTIVITY
(Vocabulary, Connectives, Openers and Punctuation)
Find and watch the happy little Vegemite jingle.
Do you think it is a good way to advertise the product?
Why or why not?
Find some facts from the article that could convince others why Vegemite is good for you.
Don't forget to use some emotive language too.

Extension:
Write an acrostic poem using the letters from the word VEGEMITE.
Words may be placed anywhere across the letters, not just at the start.
For example:
loVely
extrEmely satisfying
anGry if the jar is empty etc
Time: allow 30 minutes to complete this activity
Curriculum links: English, Big Write and VCOP
EXTRA RESOURCES
CHOCOHOLIC FOX CAUGHT ON CAMERA
IN A SENTENCE, SHARE YOUR THOUGHTS ON TODAY'S STORY
Kids News loves reading your best grammar, vocabulary and spelling.
We publish the best comments.