Summer brings lots of fun in the sun plus one other less welcome event — mosquito bites.
We all hate it when mozzies attack, but it turns out the insects are picky and won't bite just anyone.
There are many factors at play to why mozzies may or may not find you appealing.
Dr Cameron Webb, a clinical lecturer at the University of Sydney and Principal Hospital Scientist with the Department of Medical Entomology at NSW Health Pathology, said mozzies are attracted to different things.
He explained that it's only the female insects that bite. They do so because they need the nutrition from our blood to help develop eggs.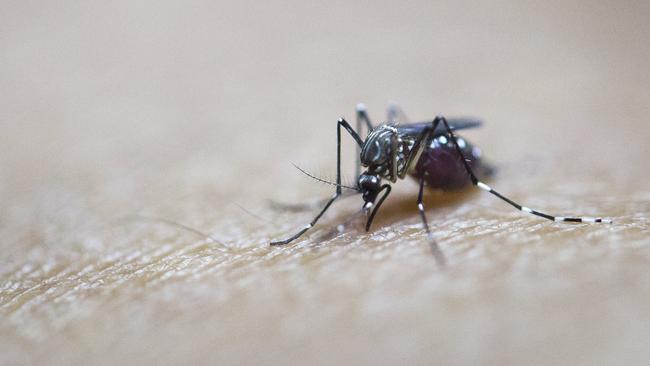 And the hungry mums are buzzing towards people because they smell the carbon dioxide* everyone breathes out.
"As a long-range attractant*, mosquitoes can smell the carbon dioxide we breathe out, and if you think about it, that's the one common denominator between warm-blooded animals — whether it's a bird, a cow or a kangaroo," he told ABC.
When a mozzie gets close it responds to the smell of the person's skin, and sweat is a big factor in the appeal.
"Research of lactic acid in sweat shows it's a key mosquito attractant*, particularly for a human-biting species," Dr Webb explained.
Having a shower won't magically make you less attractive to mozzies because even the bacteria on your skin can make you smell different.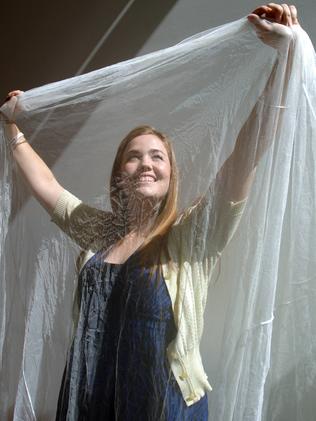 Unfortunately, you can't do much about it and if the mozzies love to bite you, having a good repellent is the best thing you can do.
We've all heard the old wives tales about what will stop you getting eaten by mozzies, but Dr Webb said there's no evidence this kind of thing works.
"No, not even eating garlic, or swallowing vitamin B supplements," he said.
Keeping the backyard free of pooled water and keeping bins empty and clean can mean there are fewer places for mosquitoes to hang about at your house.
Mosquito nets and loose clothing are also good options for putting a barrier between the bugs and humans.
GLOSSARY
carbon dioxide: the gas people breathe out
attractant: something that attracts something else

LISTEN TO TODAY'S STORY
CLASSROOM ACTIVITIES
Activity 1. Comic strip
Create a comic strip featuring a mozzie who is looking for a tasty animal or person to bite. Ensure that the things the mozzie says and does help convey three pieces of information from the news article.

Extension:
Create a character profile for your mozzie that helps us get to know them better.
Time: allow 30 minutes to complete to complete this activity
Curriculum links: English, Science

Activity 2. Mozzies be gone
Design your own product to repel or protect from mosquitoes.
Draw a picture of it.
Give it a clever name.
Write a simple set of instructions explaining how to use it.

Extension:
Write an advertising jingle for your product.
Time: allow 20 minutes to complete to complete this activity
Curriculum links: English, Visual Art, Music
VCOP ACTIVITY
After reading the article, with a partner, highlight all the openers you can find in blue. Discuss if they are powerful and varied openers or not. Why do you think the journalists has used a mix of simple and power openers? Would you change any, and why?
EXTRA RESOURCES
FOSSIL REVEALS ANCIENT SEA MONSTER
WHY CATS COULD STEAL DOGS' JOBS
SEAL PUP'S EPIC SWIM FROM THE ANTARCTIC
IN A SENTENCE, SHARE YOUR THOUGHTS ON TODAY'S STORY
Kids News loves reading your best grammar, vocabulary and spelling.
We publish the best comments.